An Illustrated History of Old Sutton in St. Helens, Lancashire
Part 62 (of 92 parts) - Memories of Sutton Part 13
Introduction: Memories of Sutton is a series of recollections of Sutton's past that have been contributed by visitors to this website. If you have any memories or personal experiences - perhaps from your childhood - that you'd like to share, do please contact me. I'll be delighted to hear from you! SRW
An Illustrated History of Old Sutton in St.Helens
Part 62 (of 92 parts) - Memories of Sutton Part 13
Introduction: Memories of Sutton is a series of recollections of Sutton's past that have been contributed by visitors to this website. If you have any memories or personal experiences - perhaps from your childhood - that you'd like to share, do please contact me. I'll be delighted to hear from you! SRW
An Illustrated History of
Old Sutton in St.Helens
Memories of Sutton 13

Introduction: Memories of Sutton is a 25-part series of recollections of Sutton's past contributed by visitors to this website. If you have any memories or personal experiences that you'd like to share, do please get in touch.
'The Hancocks of Sutton Manor' by David Hancock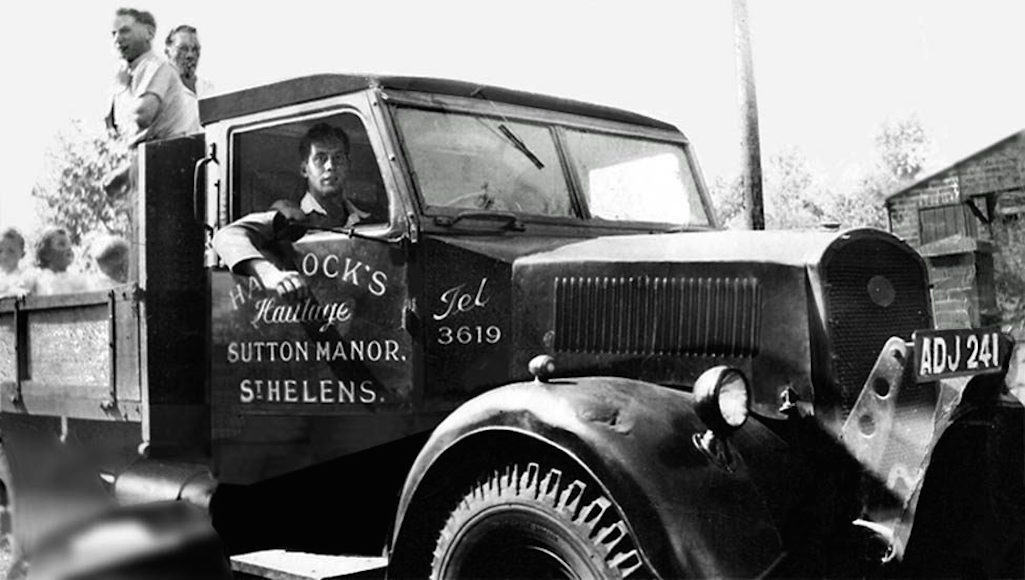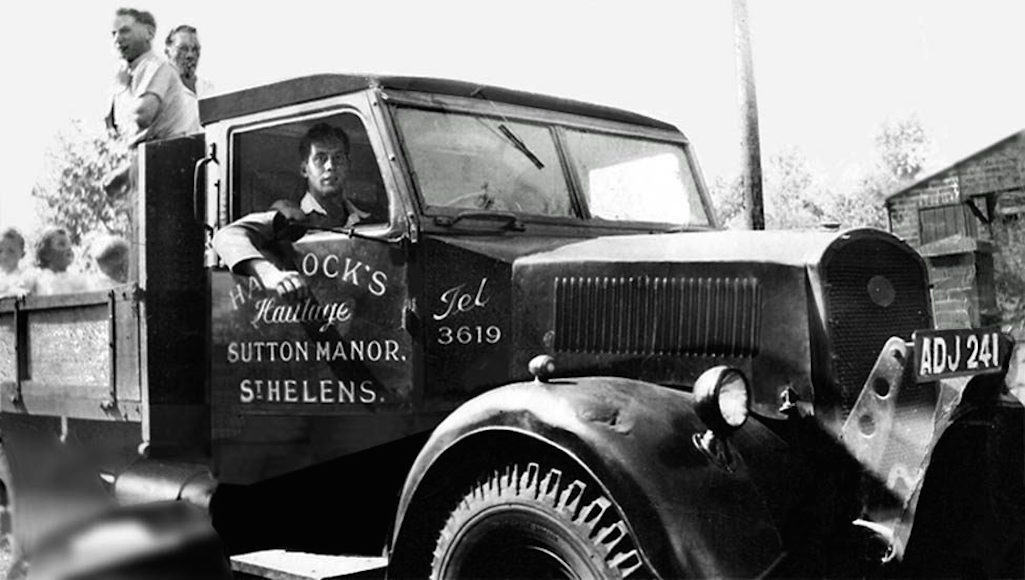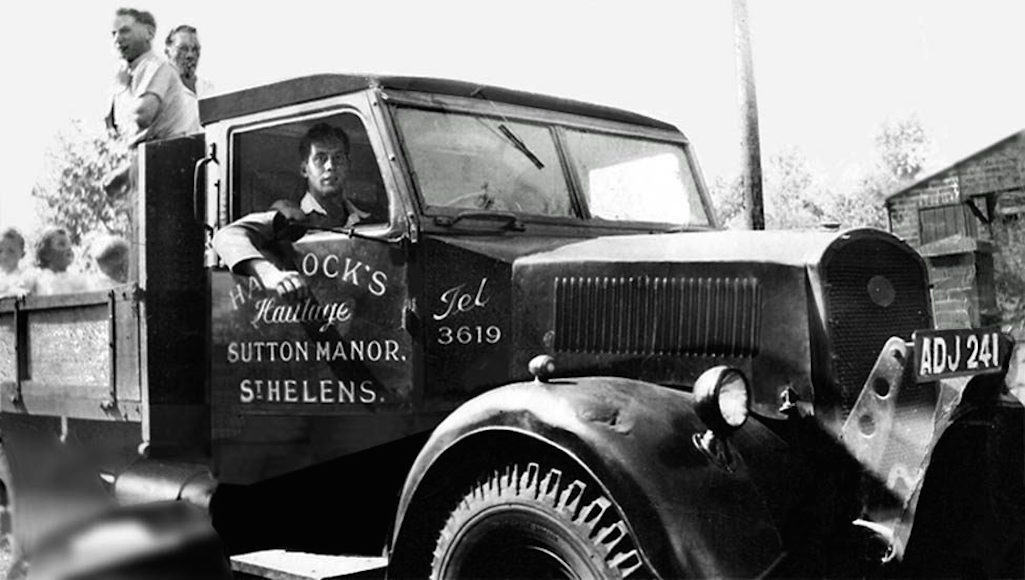 My father's family, the Hancocks, lived in Sutton Manor and ran a garage and road haulage business for around sixty years. It all began in 1926 when my grandfather William Hancock, a striking miner at Sutton Manor colliery, won £500 on the Daily Sketch football pools. He lived at 26 Forest Road and won the prize, that's worth about £15,000 in today's money, by successfully predicting the results of twelve football matches. However, it was my grandmother Isabel's prediction of the result of the Aston Villa game that was the clincher, as the newspaper reported:
Mr. Hancock told the Daily Sketch he had no doubts when filling up eleven of the results, but the Aston Villa match caused him to ponder. "I took counsel's opinion," he explained, smiling at his wife, "and, like a wise young married man, followed it. It was not the result I would have given, but Mrs. Hancock had definite views on the subject."
Out of this win William bought a car and began doing weddings and then bought a wagon. He started doing deliveries for Sutton Manor colliery and private removals, soon establishing a successful haulage business.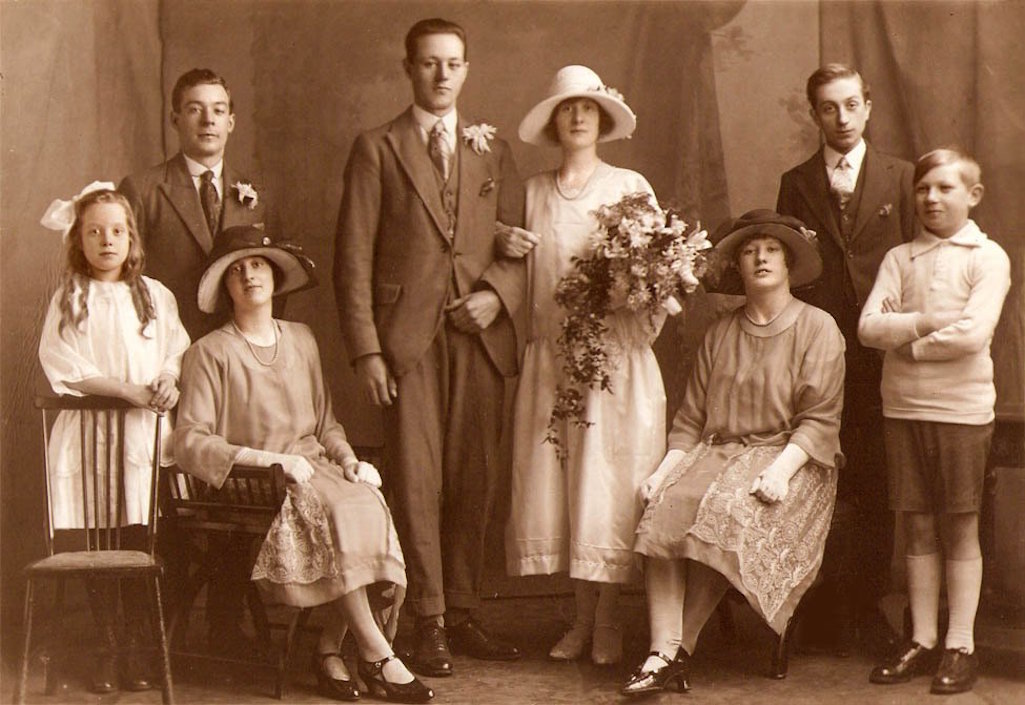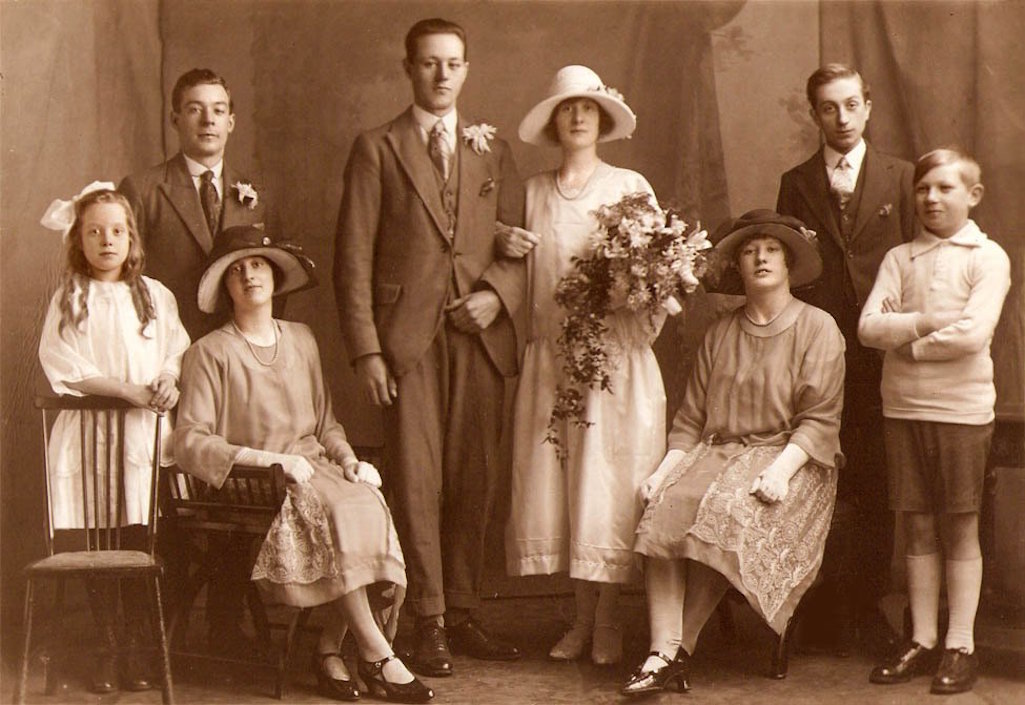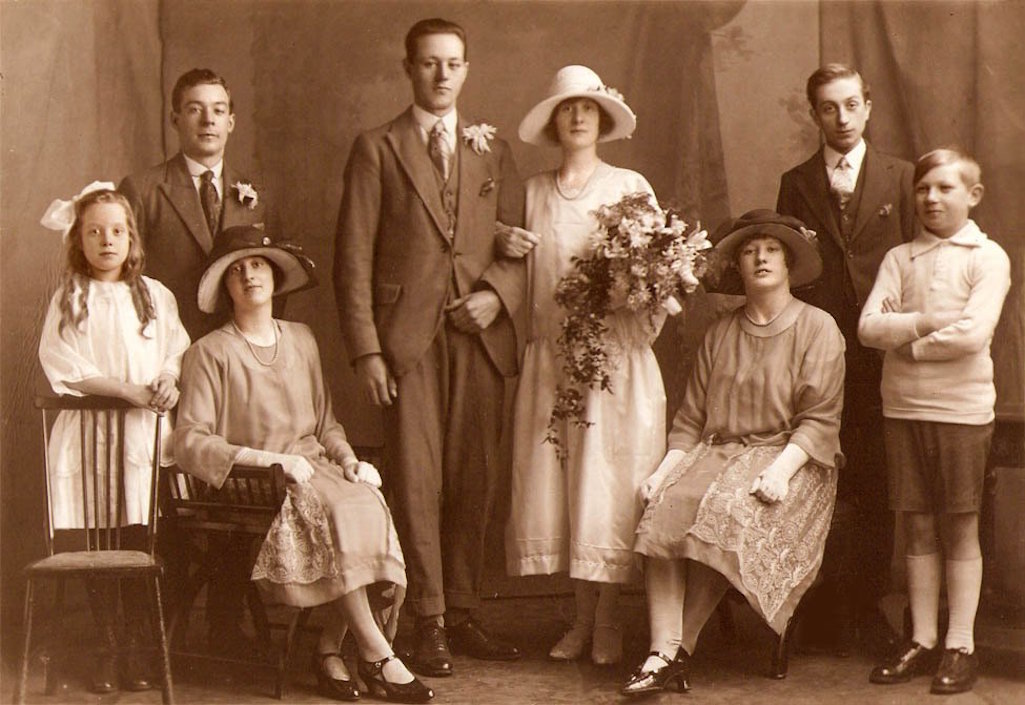 The above photograph was taken in January 1926, a few months before the pools win, when William Hancock married Isabel Darwin. Pictured left to right are Margaret Darwin, George Hancock, Lily Agnes Darwin (seated), William Hancock (groom), Isabel Hancock (bride), Leah Hancock (seated), James Darwin and Edward (Teddy) Hancock.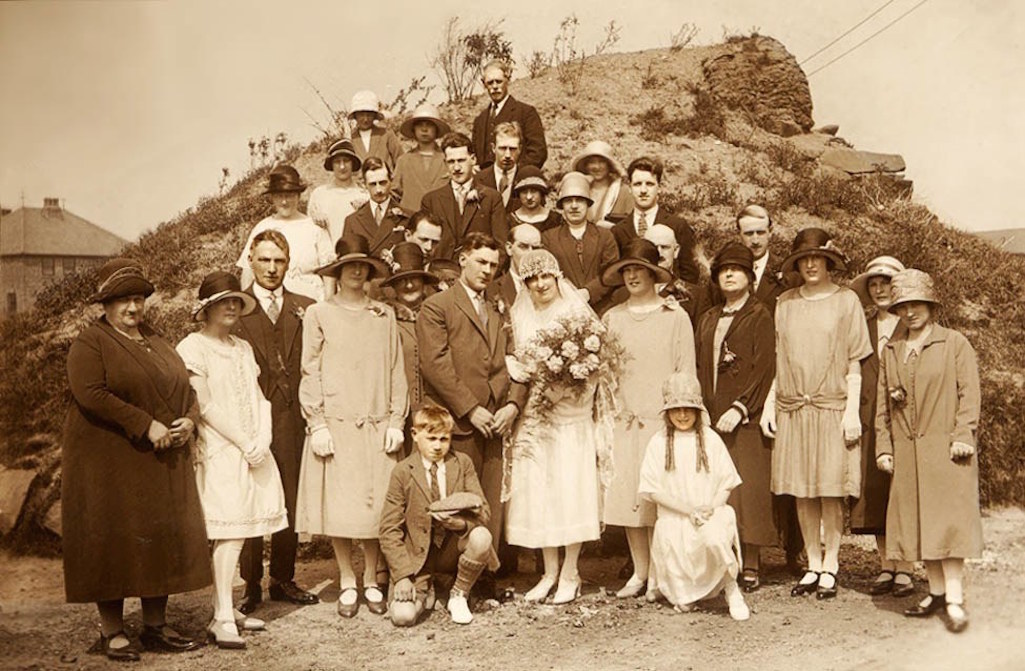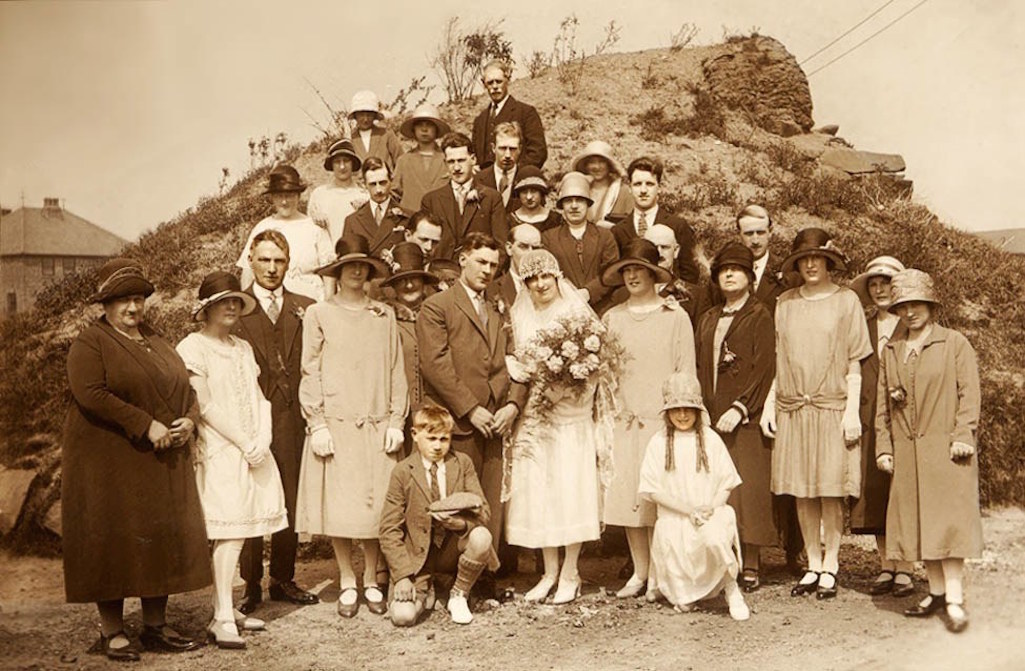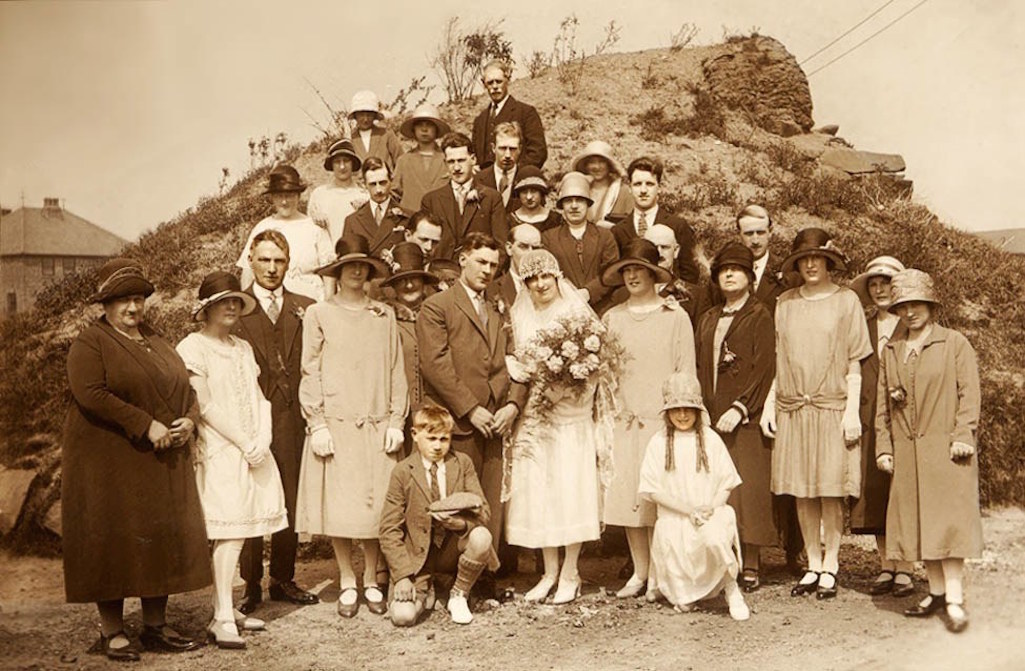 In 1927 William's brother George married Isabel's sister Lily and this photograph shows the entire Hancock and Darwin families from Sutton Manor. The wedding had just taken place at St Theresa's RC church, so the photo was probably taken in the vicinity of the church. I seem to remember my great aunt saying it was behind a grotto that used to be near the church and I understand that part of St.Theresa's convent is in the background.

Pictured left to right are Esther Neville, Lilian Hancock, Henry Hancock, Isabel Hancock (née Darwin), Jane Hancock, Teddy Hancock (kneeling), George Hancock (groom), Lily Agnes Darwin (bride), Leah Hancock, Margaret Darwin (kneeling), Margaret Ann Darwin, Florence Darwin, Nellie Darwin, Unknown. In the crowd are: William Hancock (behind Jane Hancock's hat), James Darwin (behind William Hancock), Harry Hancock (to the right of James Darwin), Hilda Neville (to the left and behind James Darwin), John R. Darwin (behind and to the right of Harry Hancock) and John Darwin (behind Leah Hancock's hat).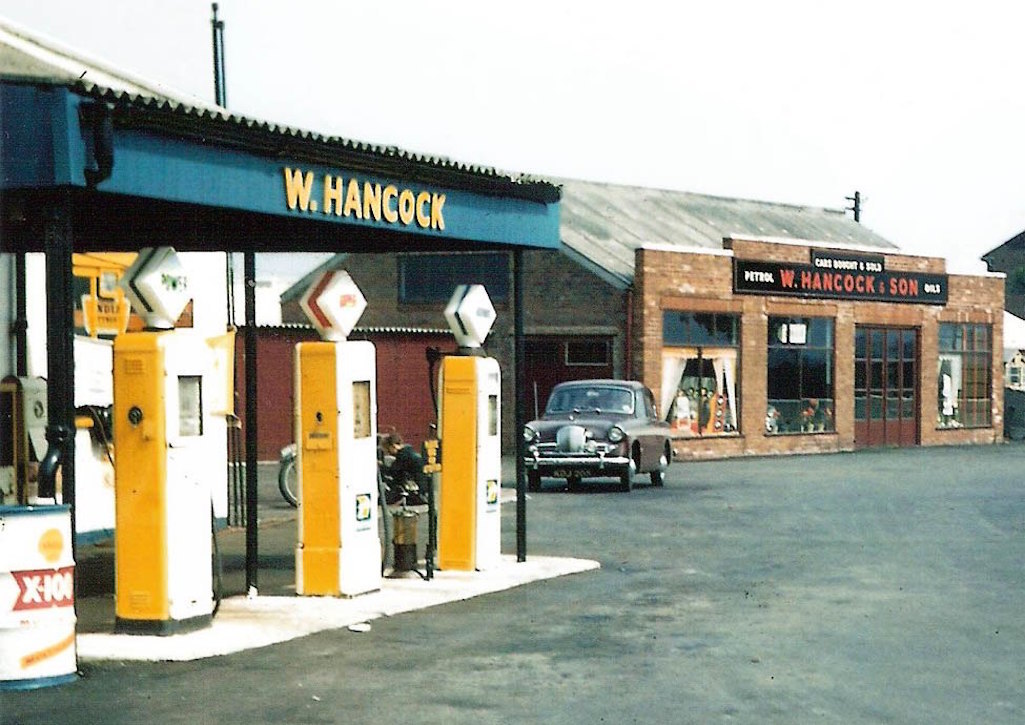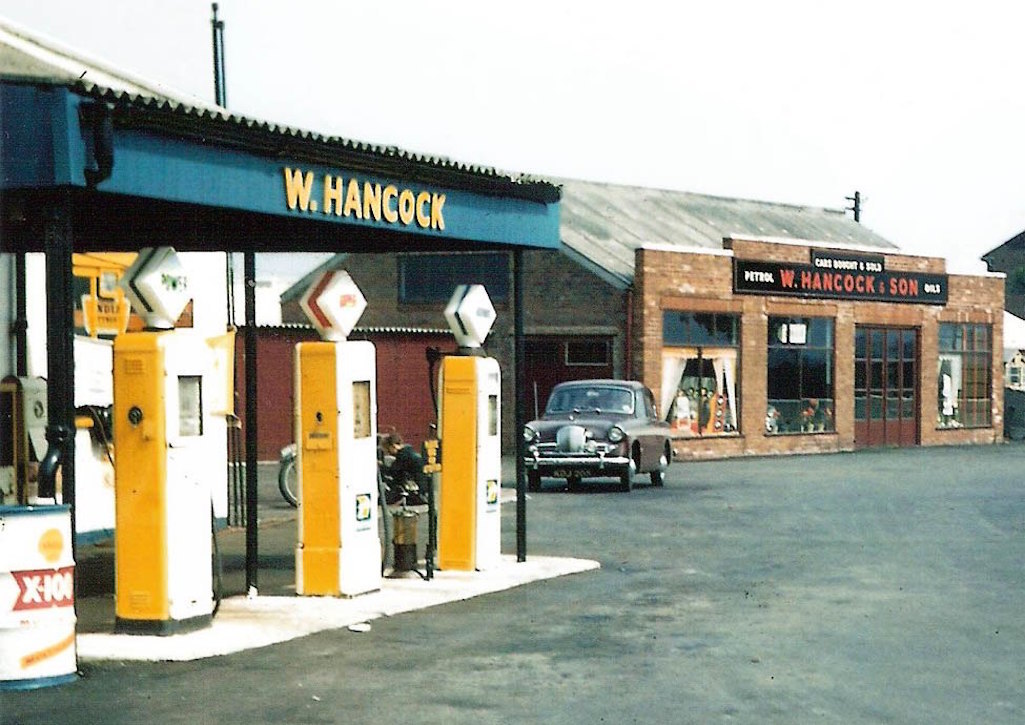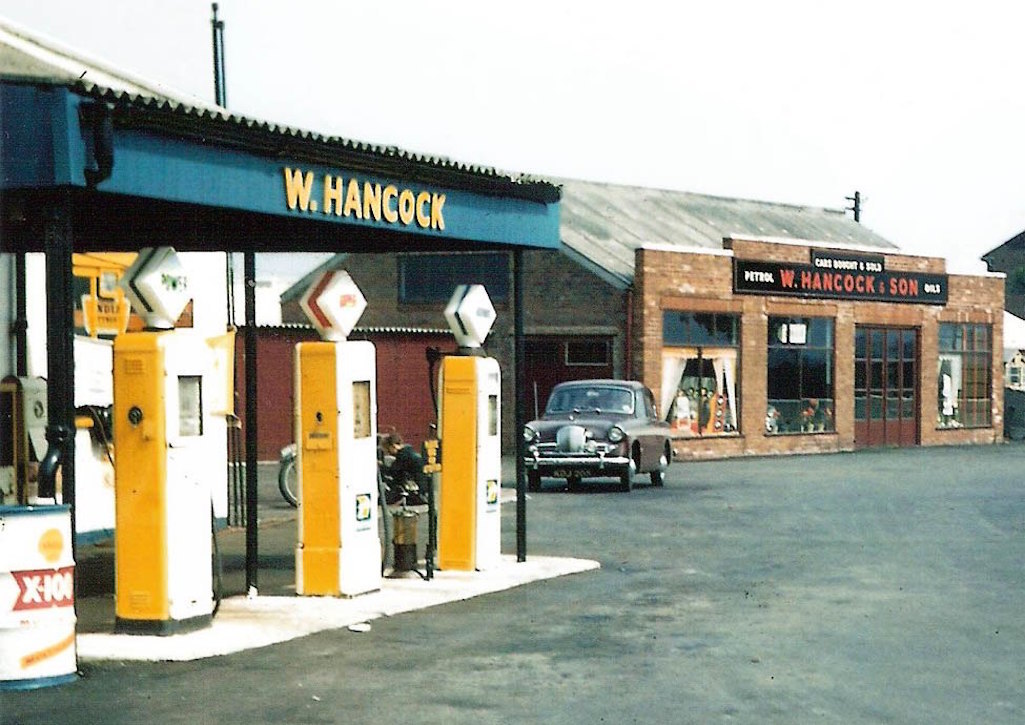 In the early 1930s, William built a new house in Jubits Lane which he named 'Aston Villa', as a reminder of his good fortune and he later opened Parkside garage opposite Sutton Manor colliery.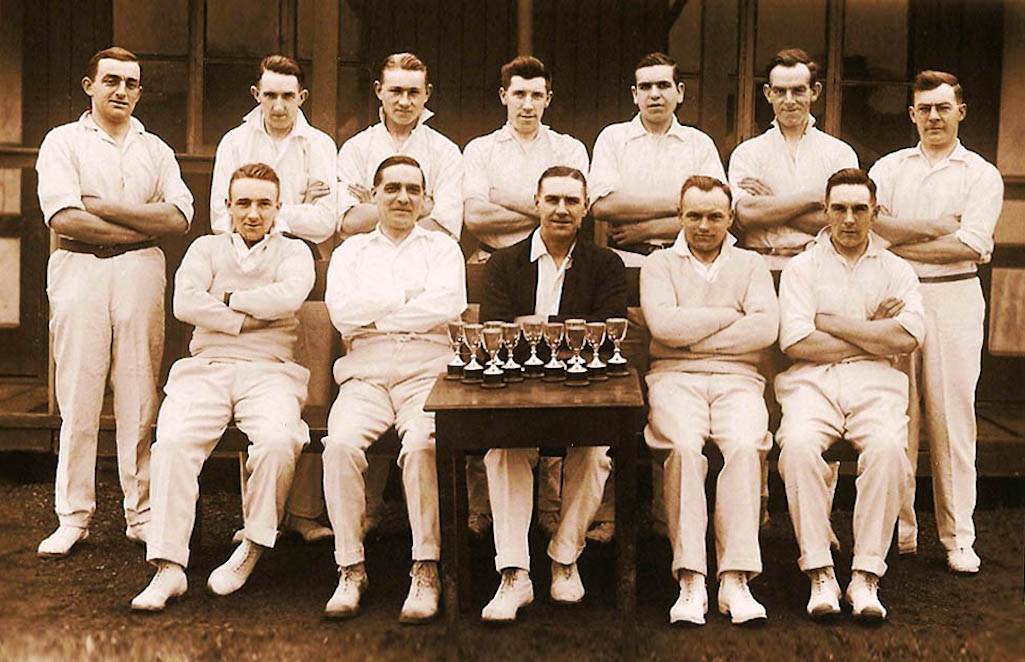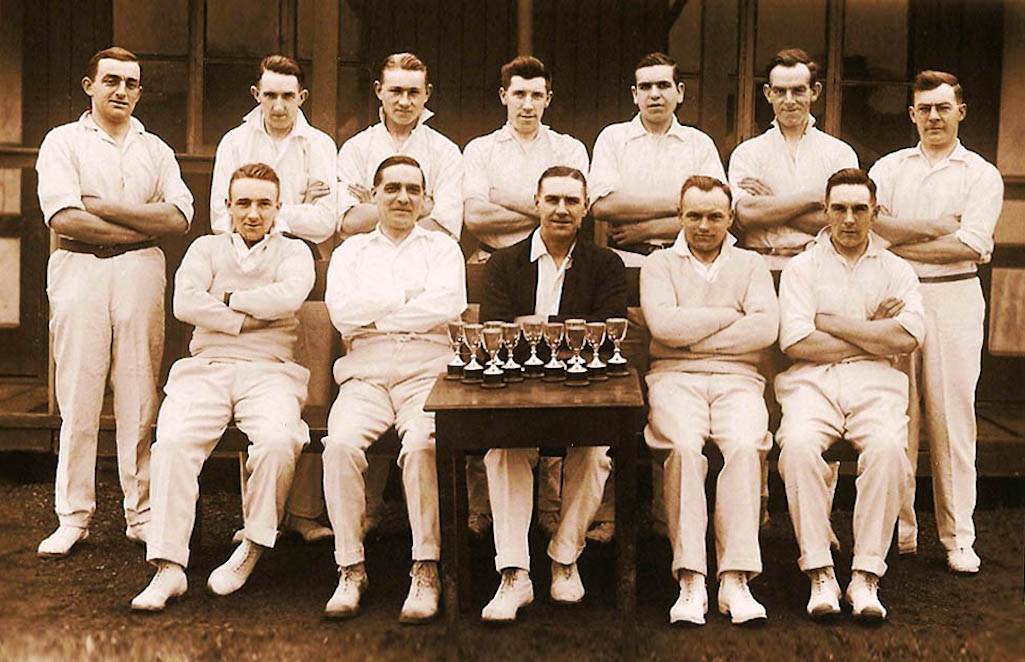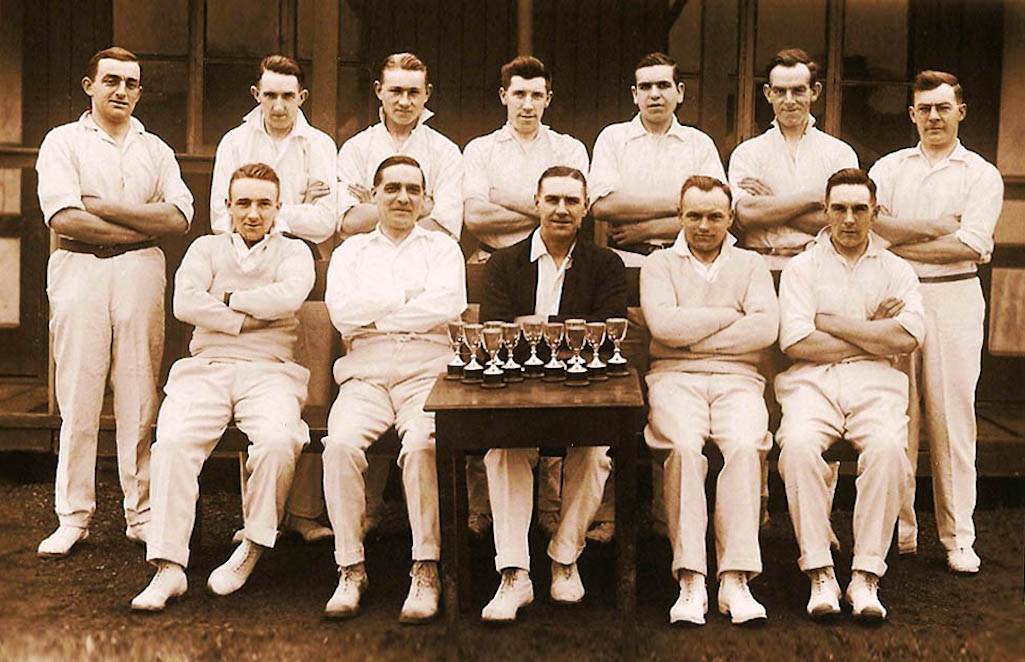 The photograph above is, I presume, of Sutton Manor cricket team in the early 1930s. There are two of my great uncles on the photo: George Hancock (1900-1954) is on the back row, 1st on the right and Teddy Hancock (1915-2004) is on the back row, 3rd on the left. George and his family lived in Sutton Manor. In 1939 Teddy married Bertha Rigby and they moved to Blackpool, where they ran a hotel on the sea front. Perhaps readers can identify others on the photo?

My father Barry and great uncle Harry Hancock also joined the business. My grandfather William died in 1976 and Harry died during the following year. Dad sold Hancock's in the 1990s after sixty successful years that began with my grandmother accurately predicting the result of an Aston Villa game!
DAVID HANCOCK
'Football the Beautiful Game' by Bill Bate

At the start of the 1945-46 football season I joined a team of former school mates from St Anne's, Sutton. It entered the St Helens League for the 14 -18 year olds which had about ten teams competing.
Our home ground was situated between the Dam and St Anne's Monastery. It sloped down towards the Dam, and it used to flood along that touch line, but play used to go on. The ones who followed the ball into the pool got an early bath! One other problem was that the ball was always ending up in the Dam, and it couldn't be retrieved until it reached the sluice gate.

The team had a good season, and ended up winning the J.P. Harrop Cup in the final held at the City Road ground beating Bethel Mission 3-2. We had a good team spirit and hail, rain or shine, the team would travel by bus to all parts of the town. My regards to Dennis Brown, Bernard Gavin, Tommy Eagan and Jacky Pye, who was the Ian Rush of his day. The following two seasons most of the team went to play for Sutton Rovers and then Sutton Manor.

The time was fast approaching when I would have to report for National Service, but in the weeks before I played four or five games for St Helens Town. It was a big thrill to follow Bert Trautmann as Town goalkeeper. On about January 20th, 1950, I played in a trial game for Manchester City at Maine Road and signed forms to play in the Withenshaw League, but the next day I had to report to RAF Padgate to start my National Service. By the time I had completed square bashing, the football season was over and I never went back to Man City.

After my initial training, I was posted to RAF Weeton which is about 8 miles from Blackpool, and I played in the station football team during the 1950-51 season. One of my team mates was Jack Mudie from the Blackpool F.C. At that time Blackpool was one of the top teams in the first division football league. Also in the team was Ken Finney, who played for Stockport County. One of the great things of those days was that footballers from a lot of clubs were doing their National Service, and it was usual to have a couple of internationals playing for the team.

In September 1951, I was contacted by a Blackpool FC official who asked me to play in goal for one of the junior teams, and of, course, I soon had my football gear packed and was reporting at the ground. In the team was a tall youth aged about 15 and he was introduced to me as Jimmy Armfield. In later years he became one of football's top players, making over 550 appearances for Blackpool (his only club), and about 40 games for England, some of them as Captain. He was a team mate of John Connelly in the World Cup squad of 1966.

I played with Blackpool FC teams until the end of the '51-'52 season, though never in the first team. I had very many good memories, and it was an honour to have been at the club that had Stanley Mathews, Stan Mortenson and Harry Johnson in its line up in its golden years. Who could forget the 1953 FA Cup Final! it was fitting that Stan Mathews at last got his medal.

Being disappointed at not making the grade, I continued in the RAF, finally completing 14 years service. I had every opportunity to play football in the Airforce, and was selected for teams representing Bomber Command, RAF Germany and a combined Services Team. This included the best players in the Army who were usually National Service men. In the last months of my time in the Airforce came the most memorable game of my football career. I was chosen to play for the RAF against the English FA amateur eleven. I'm sorry to say we lost.

I continued to play on after arriving in Western Australia as player coach of a local team Bayswater United, but the thing that was missing was the team spirit, and mateship of my mates in the Airforce. The last game I played was for a veterans team at the age of 59. I would like to see some reminiscences on this website from my team mates from St Anne's, Sutton Rovers and Sutton Manor football teams. That's where it all began, over 60 years ago.

BILL BATE Bassendean, nr. Perth, Western Australia
'St Anne's Under Eleven Inter-Schools Cup Winners 1952' by Stan Bate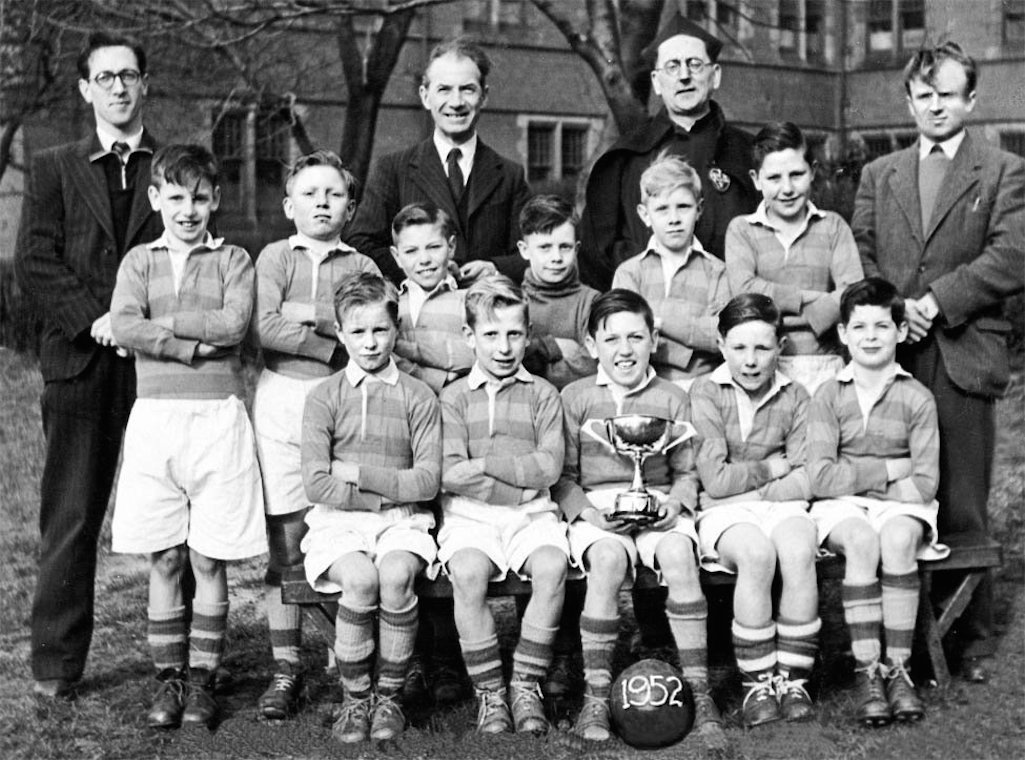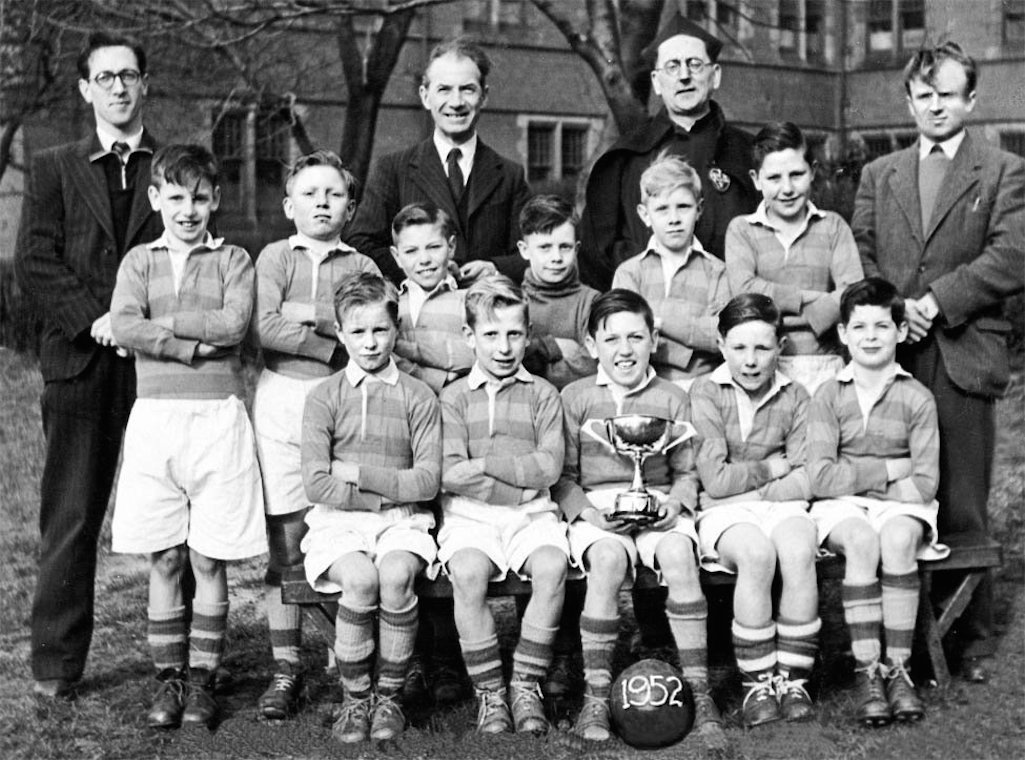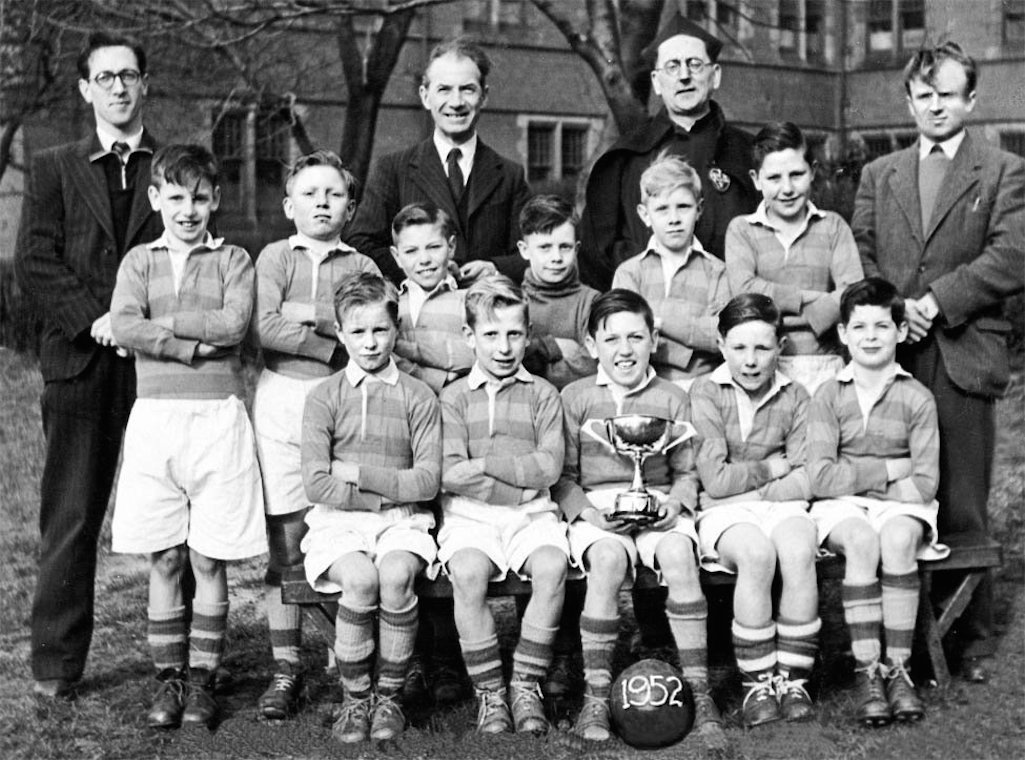 This is a photo of the St Anne's school team which won the 1952 final of the under elevens' inter-schools competition 2-1. The match was played on the Ramford Street School recreation ground, but I cannot recall the name of the opposing school team. I understand it was the third time in succession that St Anne's school had won this particular cup, and I'm sure that the members of each of those teams would agree that the schools success was in no small measure due to teachers like the unforgettable Mr Bold.

Mr Bold was a wonderful teacher who devoted many hours of his personal time making sure his charges had the opportunity to benefit from the kinds of activities all children should be allowed to enjoy within their young lifetime. On most Friday afternoons he, and Fr. Jeremiah, would take a party of boys by train from Junction Station to the salt-water baths in the Chinatown area of Liverpool. No doubt one or other of these kind-hearted individuals would have dipped into their own pocket to pay the fare for some boy, or boys, whose family couldn't afford the cost of the trip. Year after year, in the school summer holidays, Mr Bold would organised a hiking vacation in the Lake District, or a couple of weeks at the Catholic retreat near Ilkley, Yorkshire. On several of these trips Mr Murphy, another wonderful teacher, came with us and we would enjoy listening to him describing his own childhood, and the time he spent doing his National Service in the jungles of the Far East. Mr Murphy was also a keen amateur photographer; it was he who took the team photograph, using a timer so that he could also be in the shot.

Those in the photograph, to the best of my memory, are as follows:- Left to right - Back Row: Mr Murphy (Teacher), Mr McMahon (Headmaster), Fr Jeremiah, Mr Bold (Teacher & team coach). Second Row: Leo Keenan, Stan Bate, John Appleton, Alan Jones, James Rothwell, Joe Fairclough. Front Row: Danny Keenan, Billy Greenall, Jimmy Grice, Frank Davis, Alan Brown.

Sadly two of our teammates shown in the photo, John Appleton and Danny Keenan, were never to see beyond their teenage years; both died prematurely due to tragic accidents. Had it not been for such wise and trusted mentors like Mr Bold, Fr Jeremiah, Mr Murphy and others like them, many of the boys at the school wouldn't have had the opportunity, or the means, to have enjoyed the experience of going on such wonderful activities. All the boys looked on them with profound respect and gratitude; the happy memories of them will remain with us forever.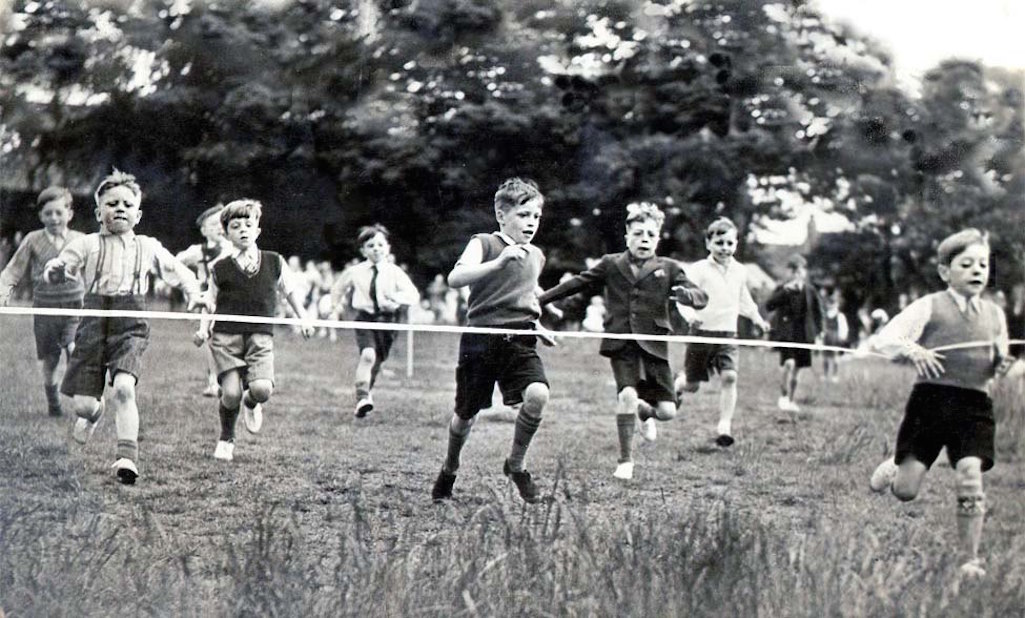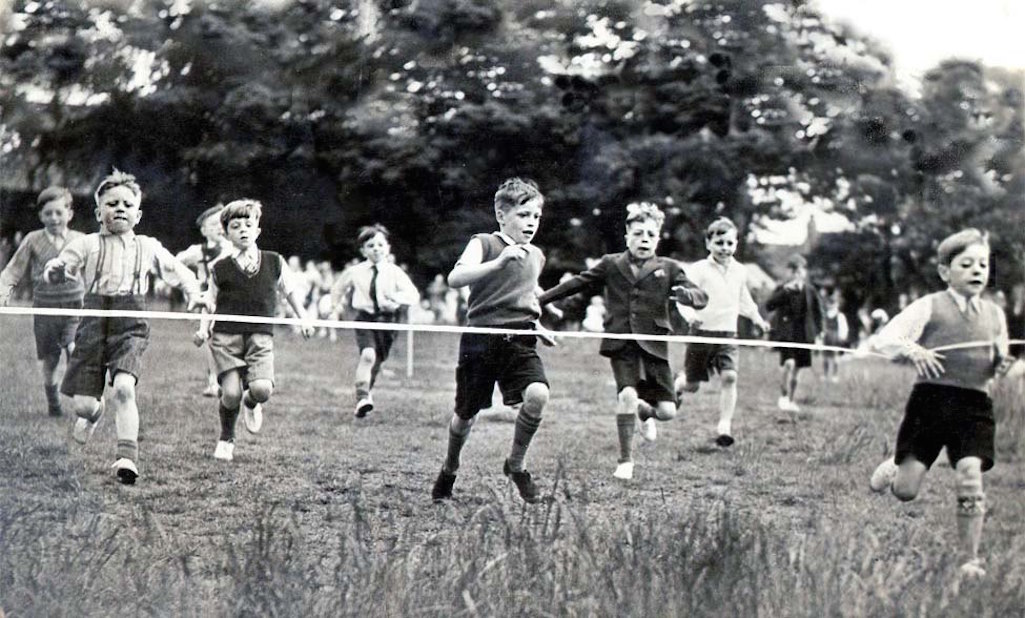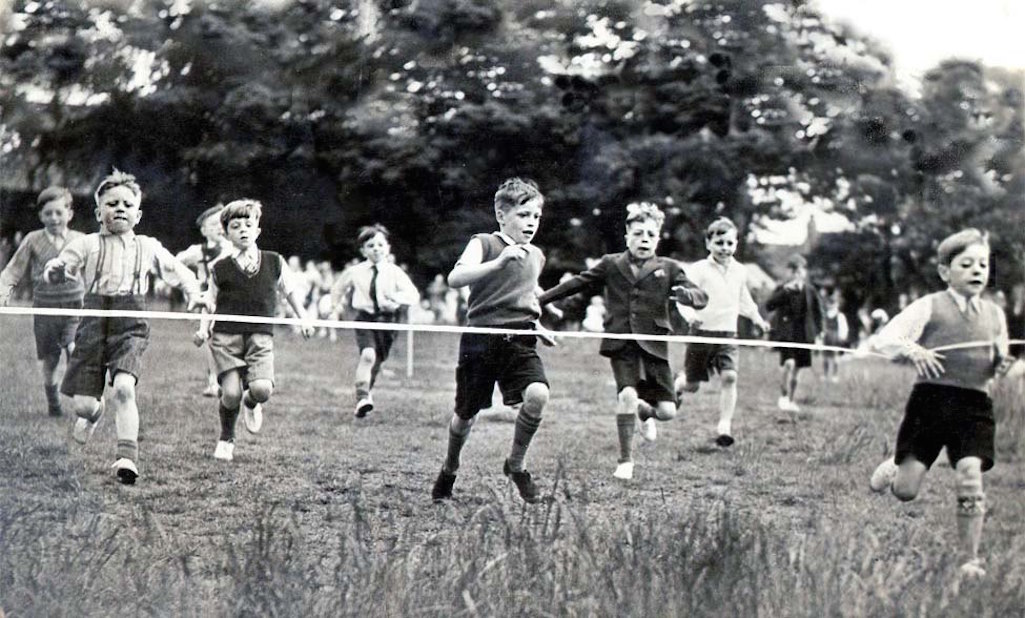 This second photograph is a race between classmates at St. Anne's sports day in the early nineteen fifties: I'm the one on the left wearing the braces.
STAN BATE
Copyright Notice / Factual Accuracy Statement

This website has been written and researched and many images photographed by myself, Stephen Wainwright, the Sutton Beauty & Heritage site owner. Individuals from all over the world have also kindly contributed their own photographs. If you wish to reuse any image, please
contact me
first as permission may be needed from the copyright owner. High resolution versions of many pictures can also be supplied at no charge. Please also contact me if you can provide any further information or photographs concerning Sutton, St.Helens. You might also consider contributing your recollections of Sutton for the series of
Memories
pages. Sutton Beauty & Heritage strives for factual accuracy at all times. Do also get in touch if you believe that there are any errors. I respond quickly to emails and if you haven't had a response within twelve hours, check your junk mail folder or resend your message. Thank you!
SRW