The Dream Story 2011-16 in Pictures
"When we dream, anything is possible..." - Jaume Plensa
This Page is Devoted to Dream-Related Photographs from 2011 to the Present Day
The Dream Story 2011-16 in Pictures
"When we dream, anything is possible..." - Jaume Plensa
This Page is Devoted to Dream-Related Photographs from 2011 to the Present Day
The Dream Story
2011-16 in Pictures
This Page is Devoted to Dream-Related Photographs from 2011 to the Present Day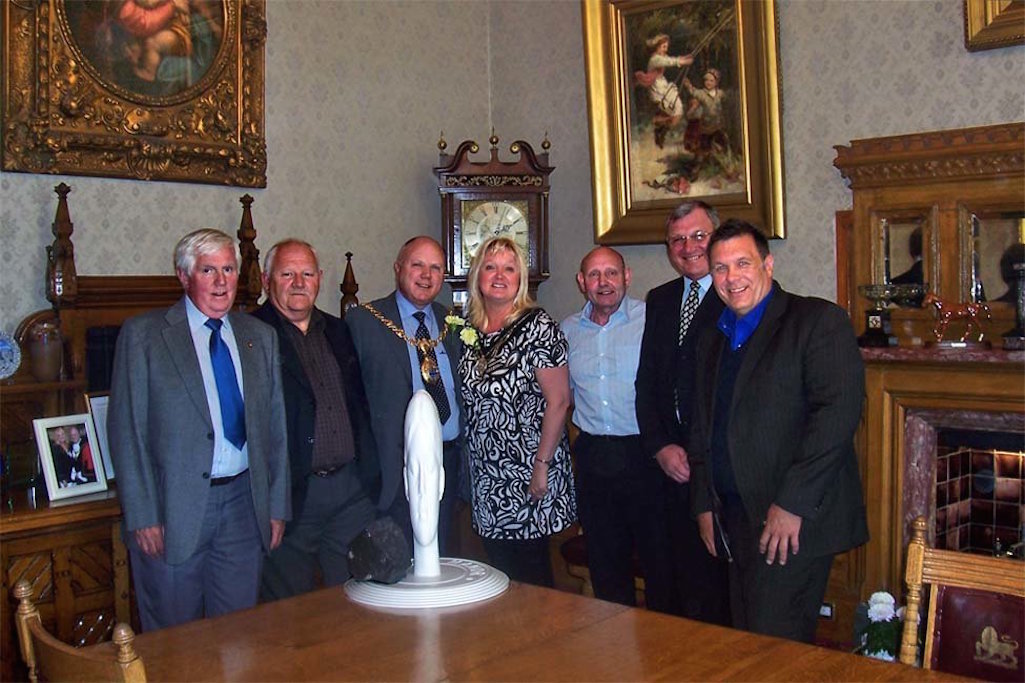 Presentation in May 2011 of a Dream model and piece of Sutton Manor Colliery coal for installation in the Mayor's Parlour. L-R: Brian Salkeld, Terry Murray, Mayor Neil Taylor & Lady Mayoress, Frank Leech, Mel Moran & Gary Conley.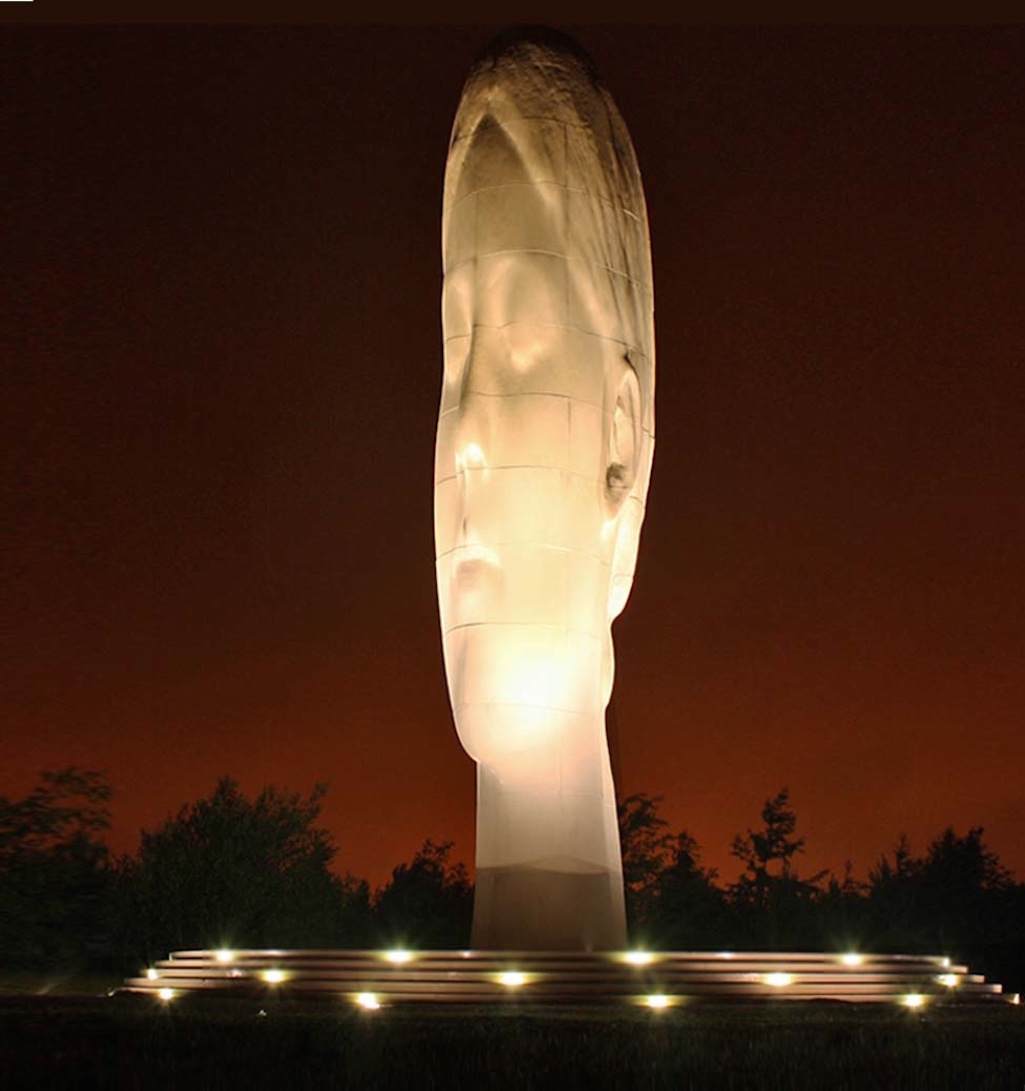 In June 2011 Dream was bathed in ambient light at night (Photo by ARUP Lighting)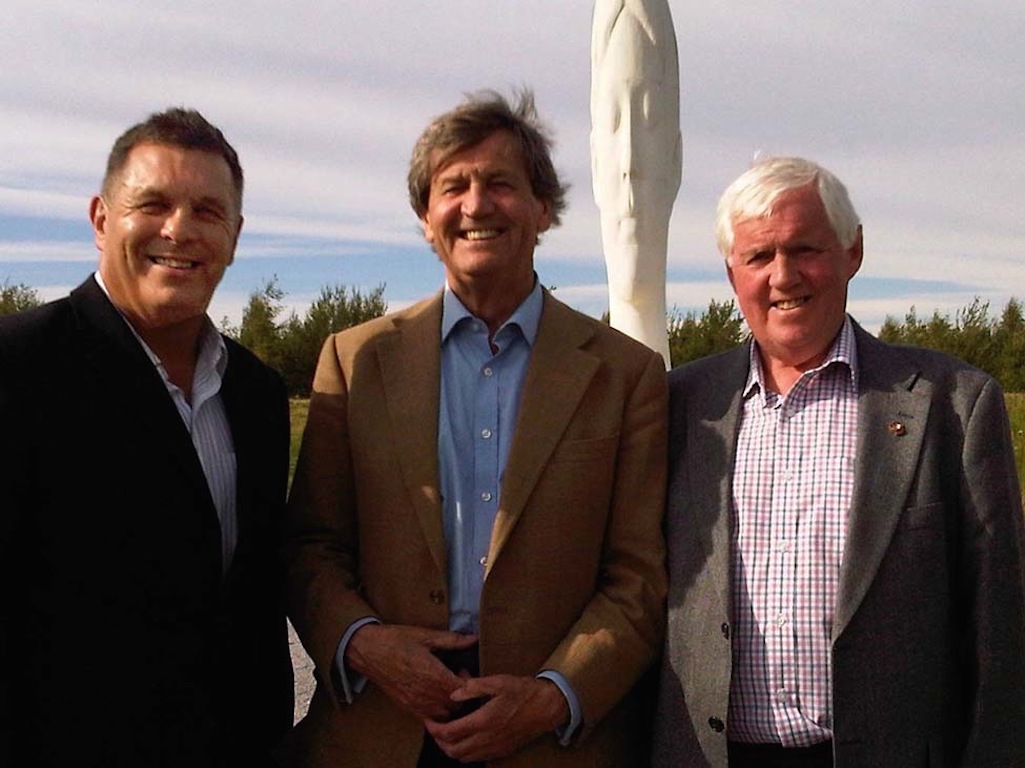 In August 2011 Lord Melvyn Bragg visited Dream at Sutton Manor to interview Gary Conley and Brian Salkeld (composer of the poem 'Memories') for his BBC2 series 'Melvyn Bragg on Class and Culture'. The programme which featured Dream was broadcast on 9th March 2012 and Bragg referred to Jaume Plensa's sculpture as "A cultural monument for a class".
A crane prepares to dismantle Dream's cousin 'Echo' in Madison Square Park, New York on September 12th 2011. The 44ft tall sculpture was supposed to come down on August 14th after 15 weeks but was extended due to its popularity. The park is named after President James Madison, the great-great grandson of Martha Eltonhead, originally of Sutton.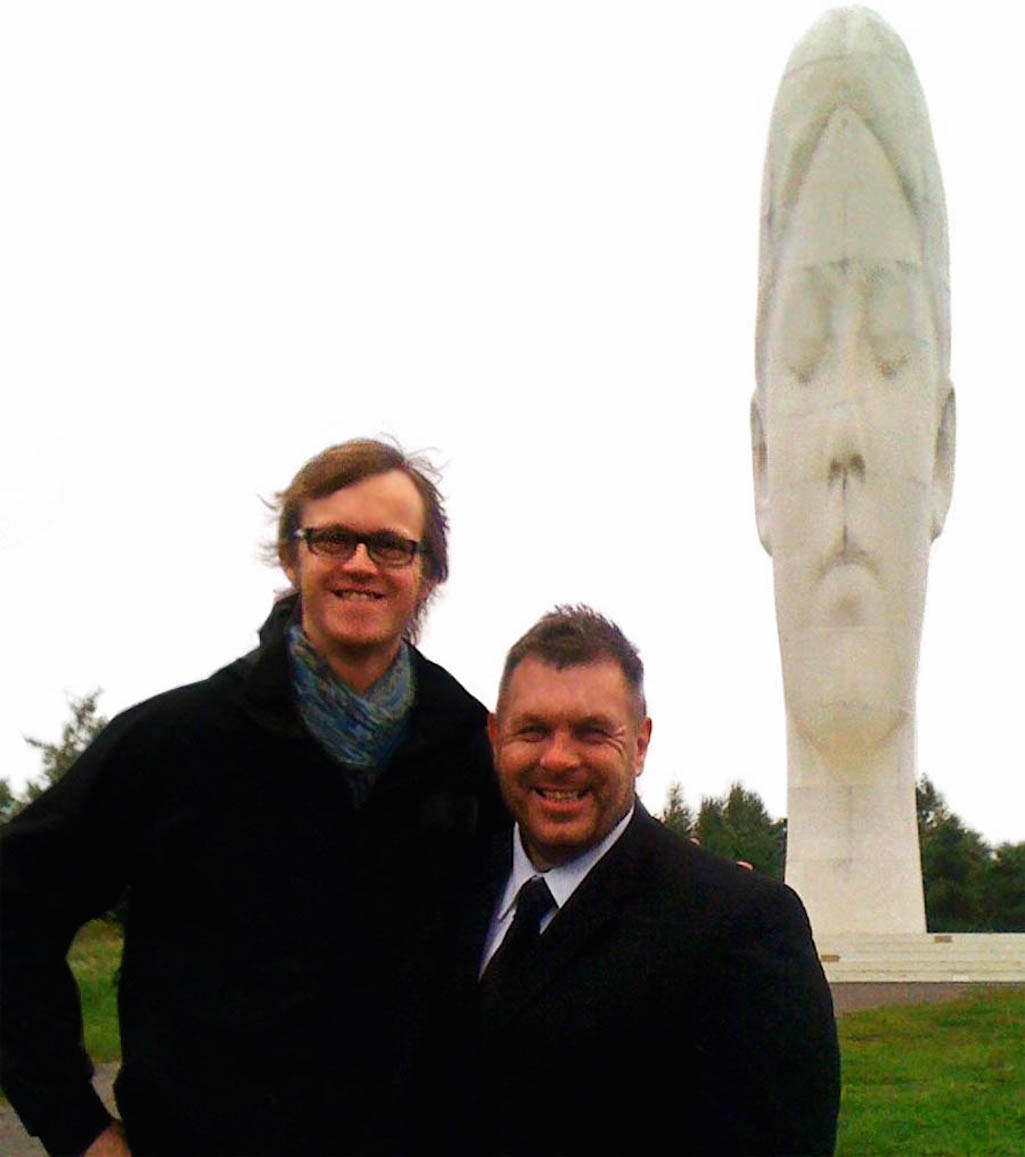 Alex Riley interviewed Gary Conley about Dream for a One Show report on public art which was broadcast on BBC1 television on August 29th 2012. Gary revealed that 64,000 people had visited the Sutton Manor site in just one year. The report was mainly about 'Man of Steel' which is a proposed new sculpture in Sheffield.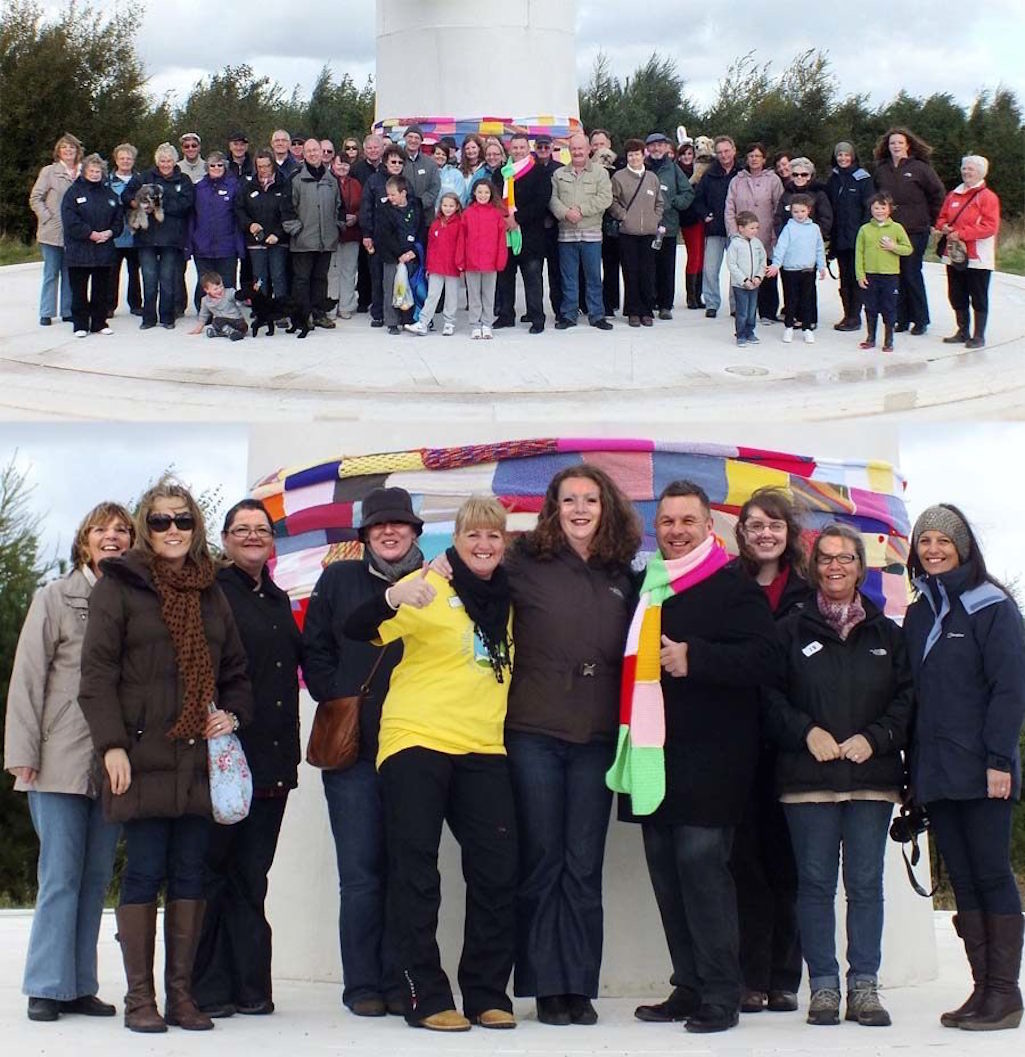 Top: Participants in the Dream Walk of Hope on 29th September 2012 which raised £4500 for Willowbrook Hospice; Bottom: Ladies from the WI who knitted a Dream scarf and a mini version for Gary Conley, plus Nicky Saunders (yellow tee shirt) senior Willowbrook fund-raiser. Helen Costello, Chair of St Helens WI, is in the centre.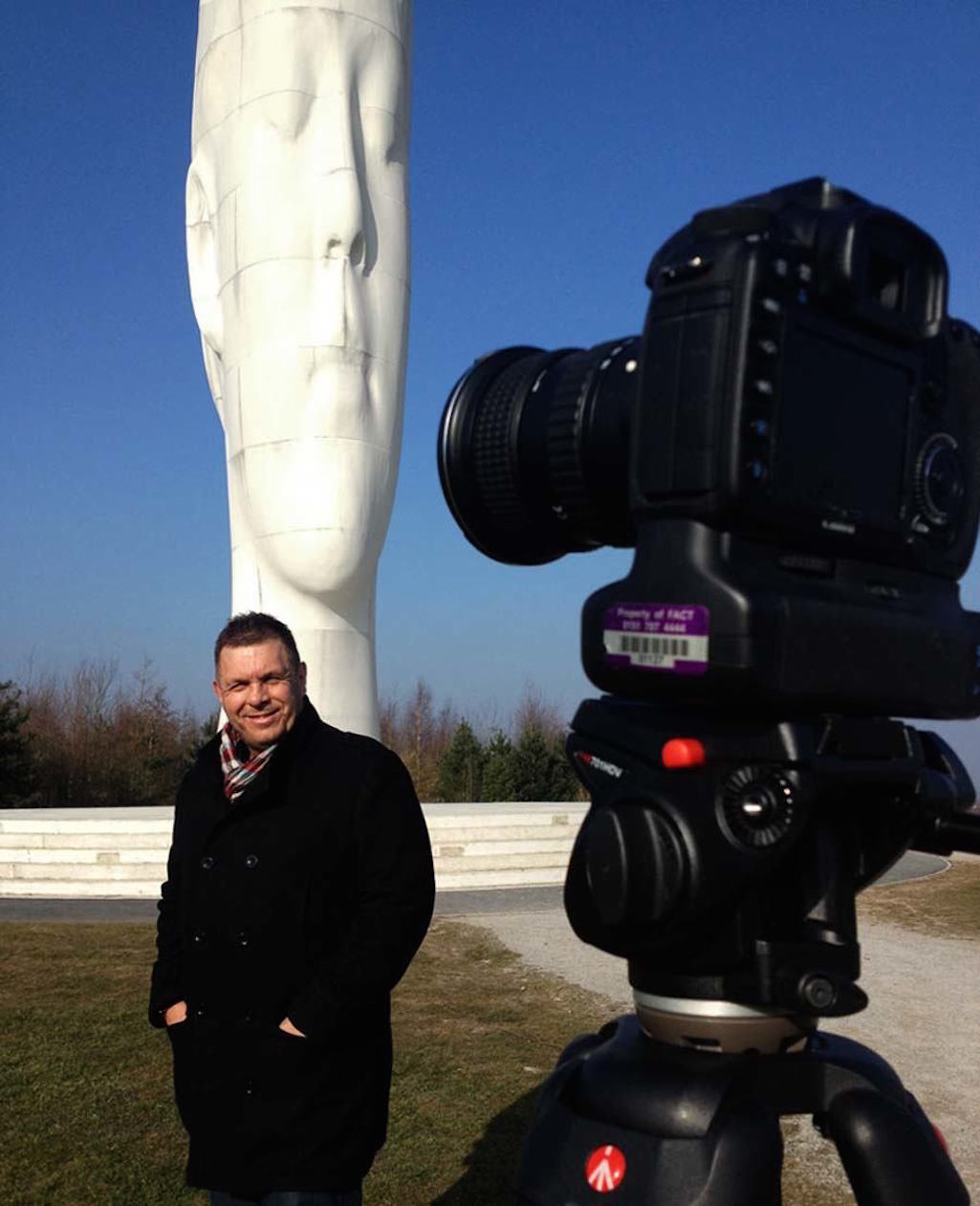 This photograph was taken for the Arts Council in March 2013 and features Gary Conley at Dream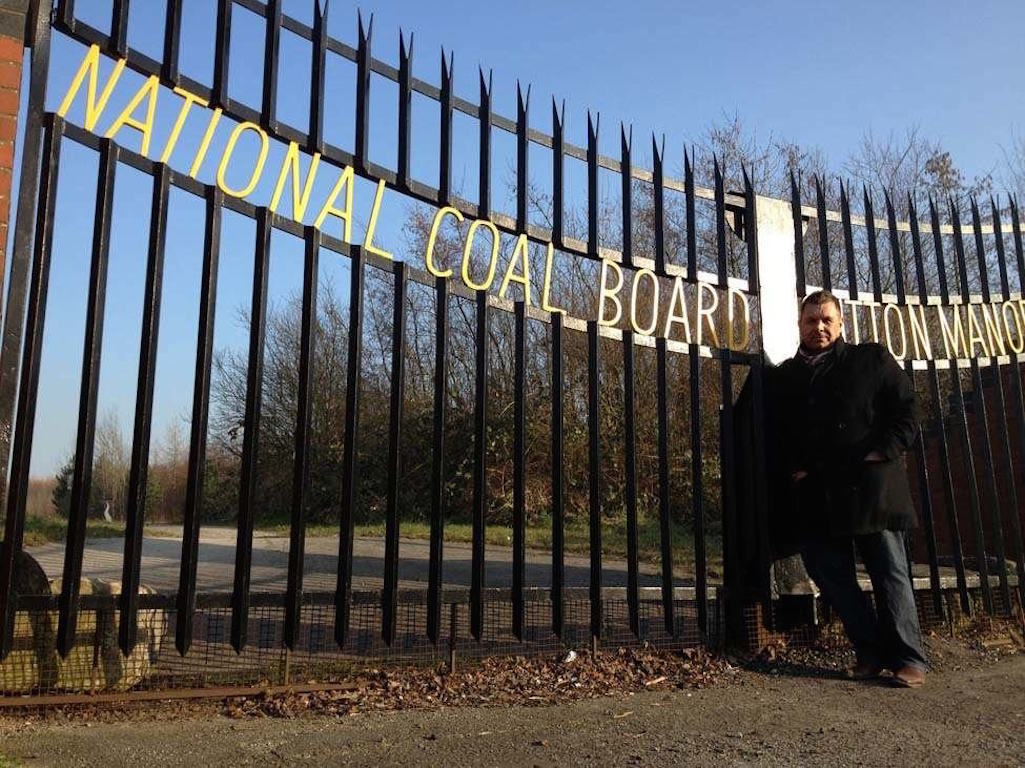 This photo was also taken for the Arts Council in March 2013 and features Gary Conley outside the old NCB gates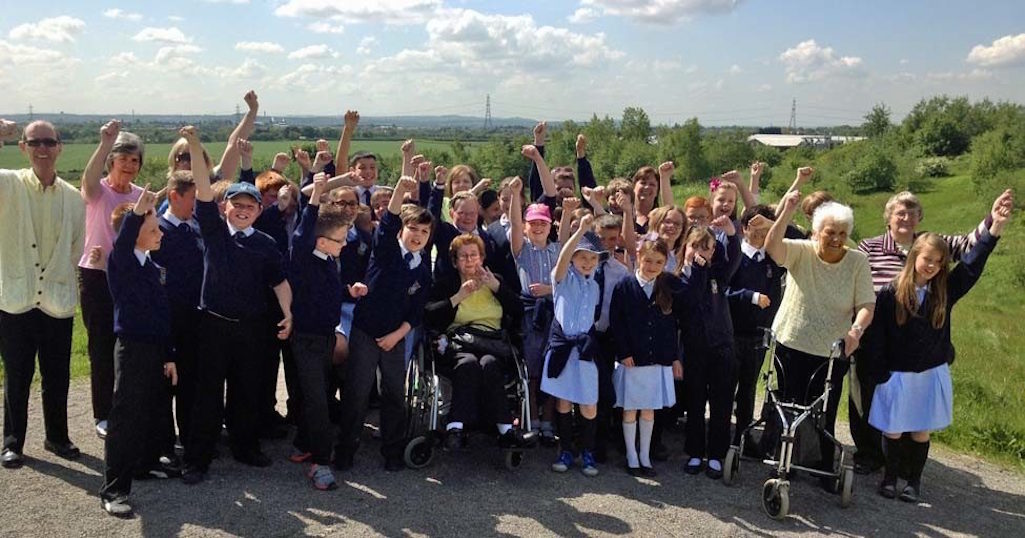 Children from St Peter's Primary School, Newton-Le-Willows with a group of older people, some of whom are disabled or suffering from dementia, who have been working together on an Intergenerational Dream project. The project will allow the group to artistically express their hopes and aspirations and result in the creation of 10 heads, about 1 metre tall.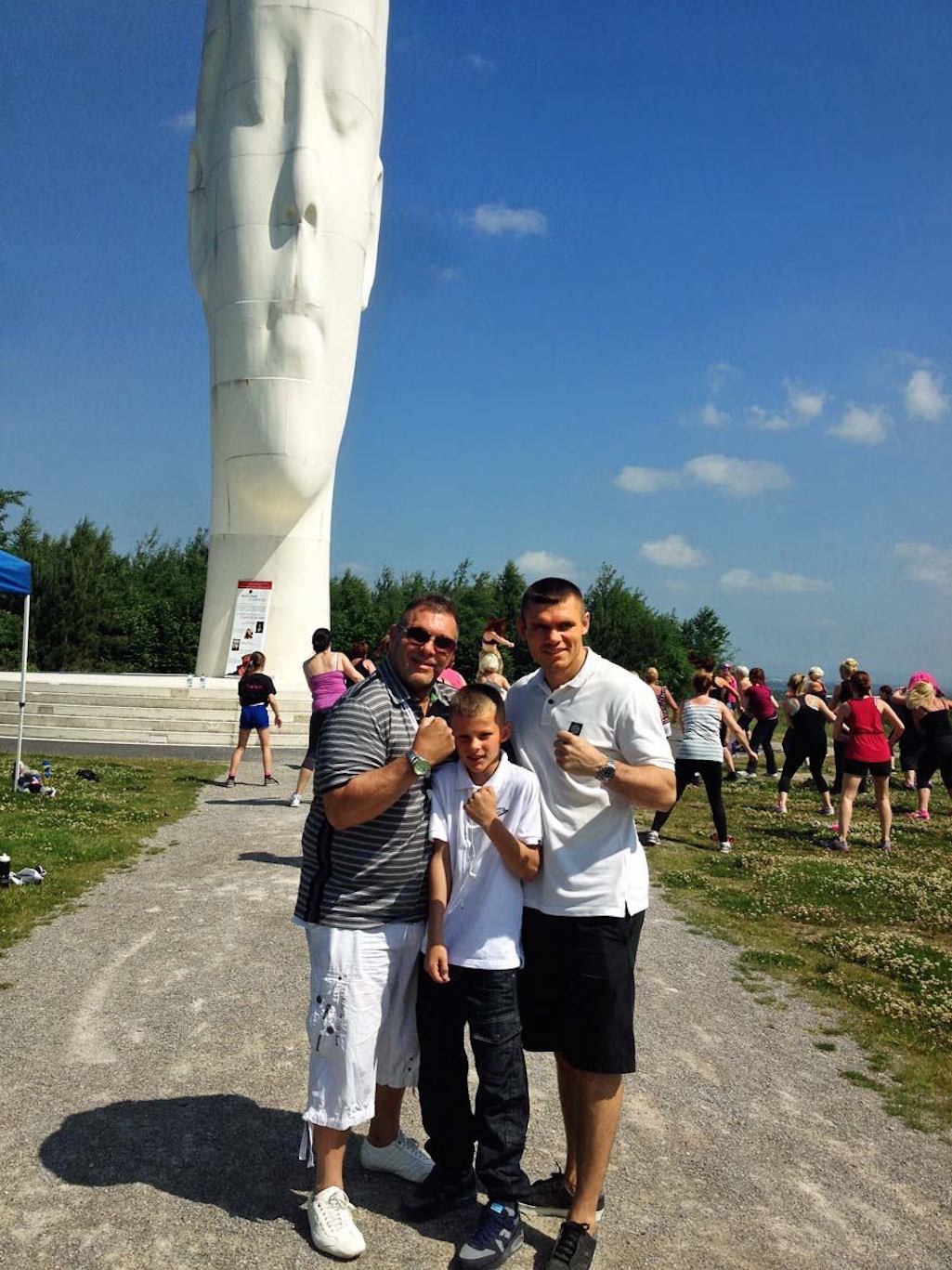 Gary Conley with boxer Martin Murray at a 'Dance for a Dream' zumbathon on July 6th 2013 which raised £4000 for the Honeyrose Foundation. The Zumba Instructor was Ellen Heaton with music supplied by Cllr. Terry Shields.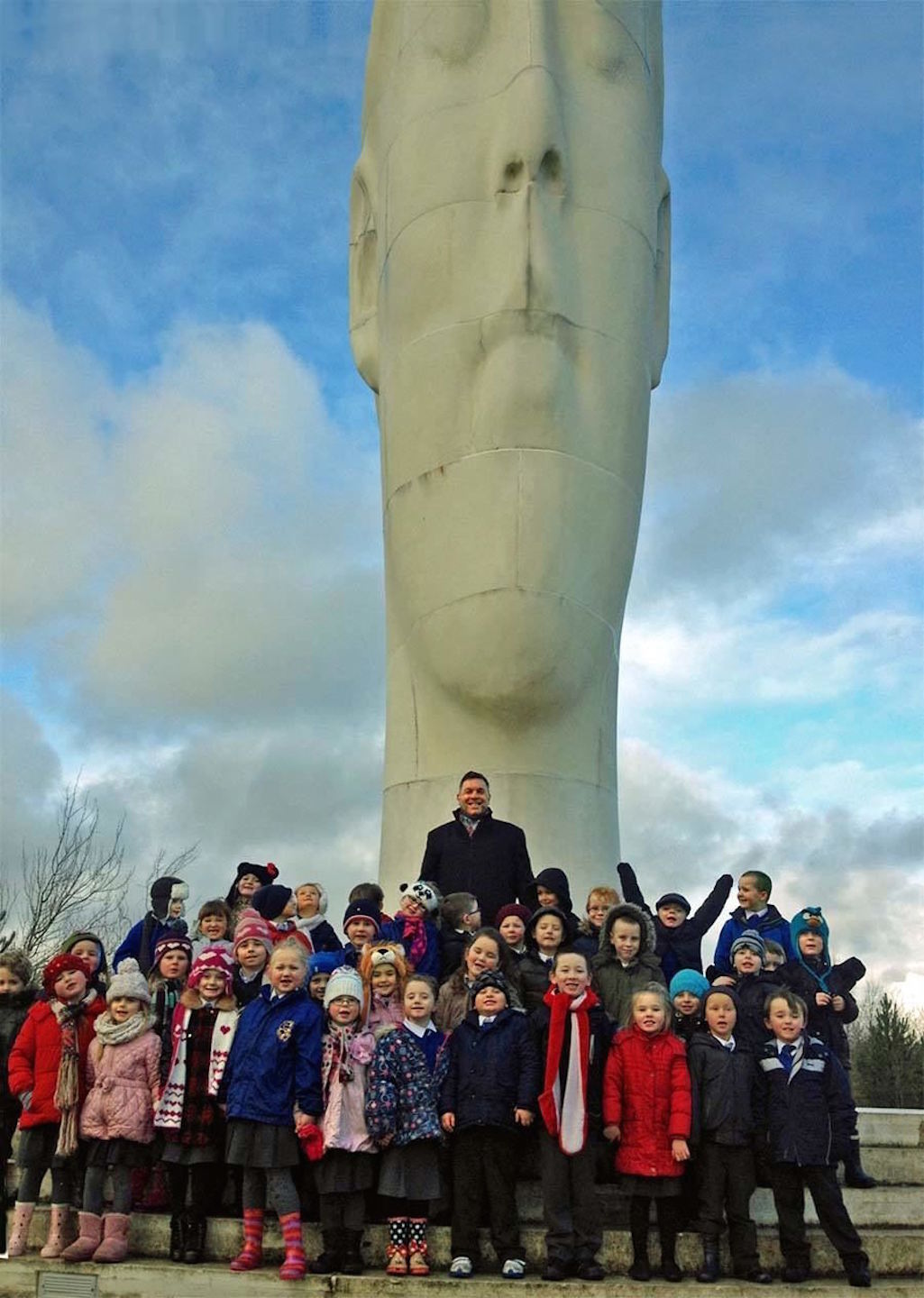 Carr Mill School infants were given a guided tour of Dream in February 2014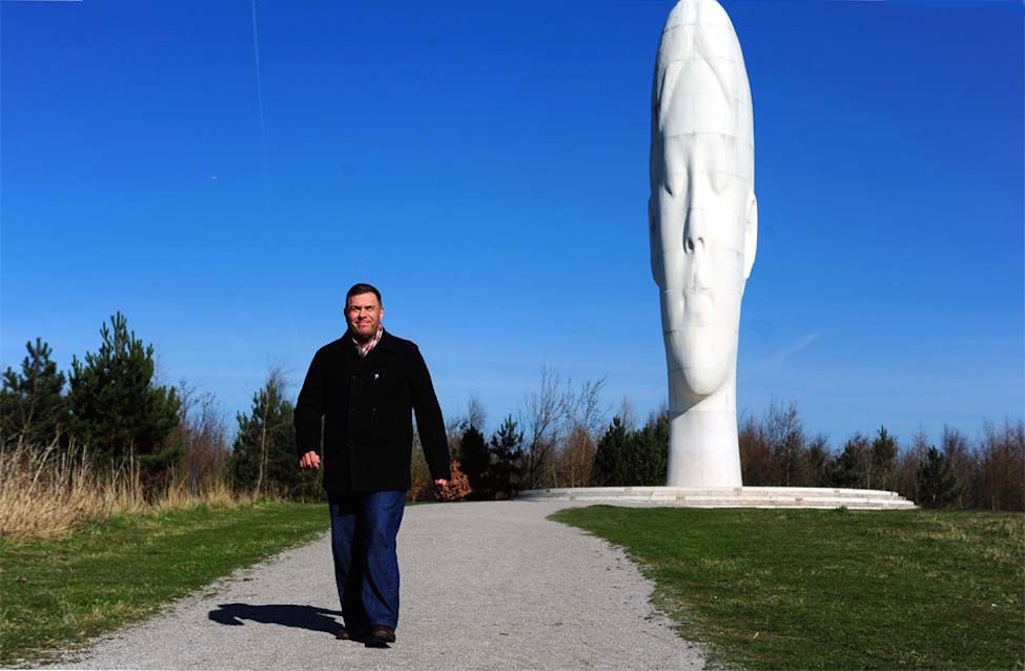 Gary Conley as part of a photo-shoot for a Liverpool Echo article in May 2014 - Read
here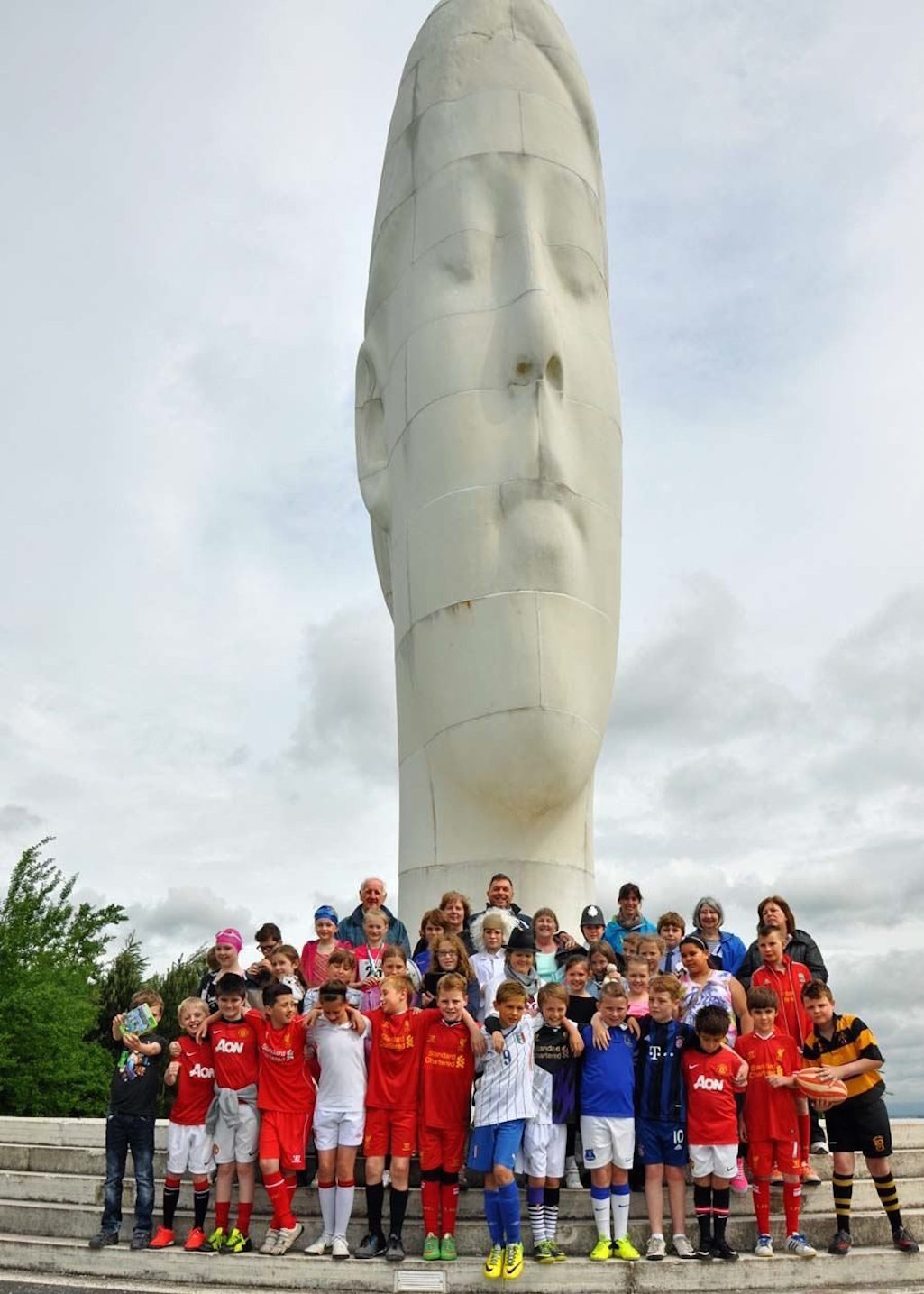 Year 9 of St Peter's Primary, Newton-le-Willows at Dream in June 2014. As part of their inter-generational project, the pupils were invited to dress as to how they hoped their futures might be - hence the footballers! (Photo by Alan Smith)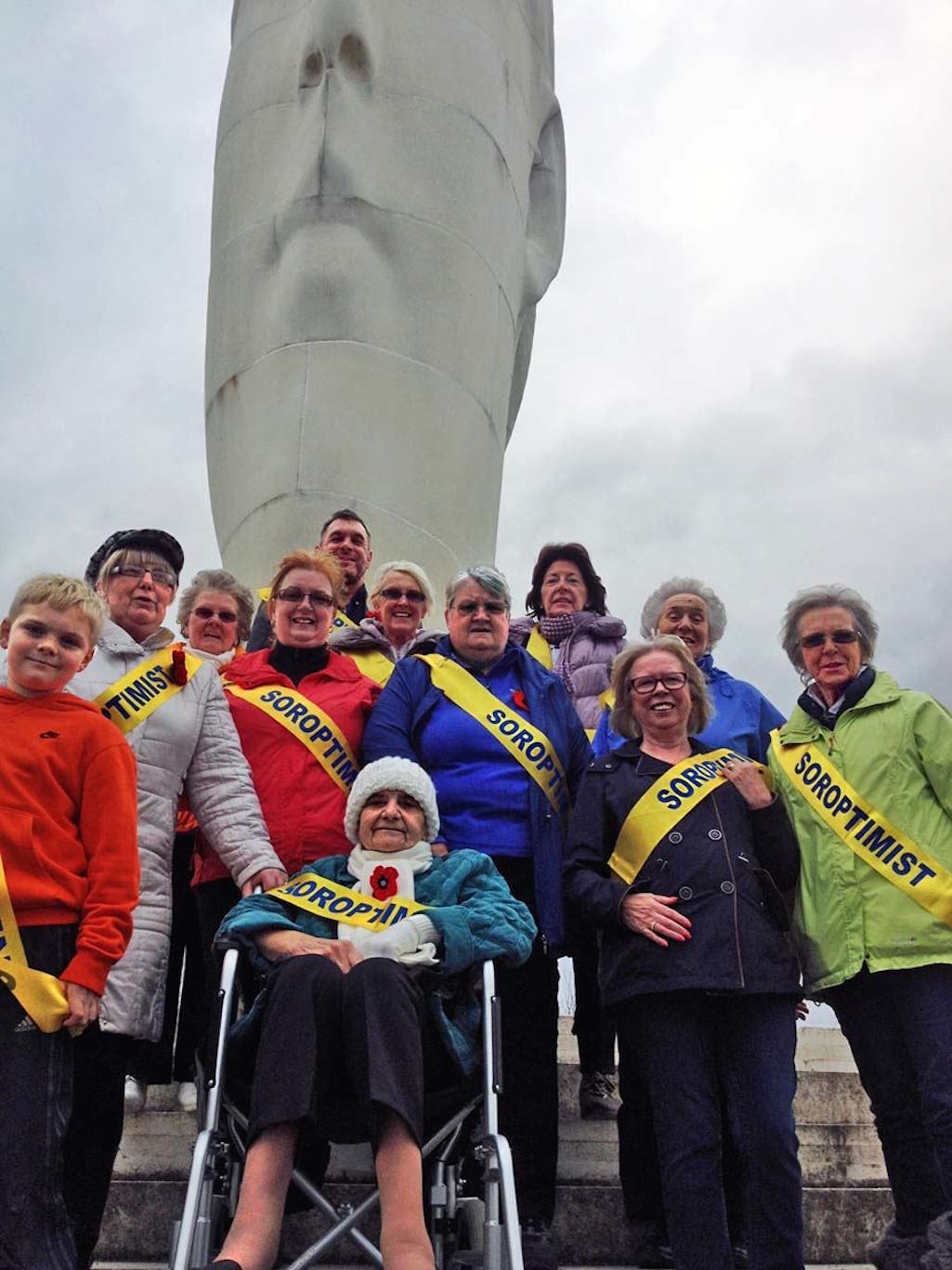 Members of St Helens Soroptimists and Gary Conley who in October 2014 planted over one thousand poppy seeds around the base of Dream to commemorate the WW1 centenary which will create a sea of red in the summer of 2015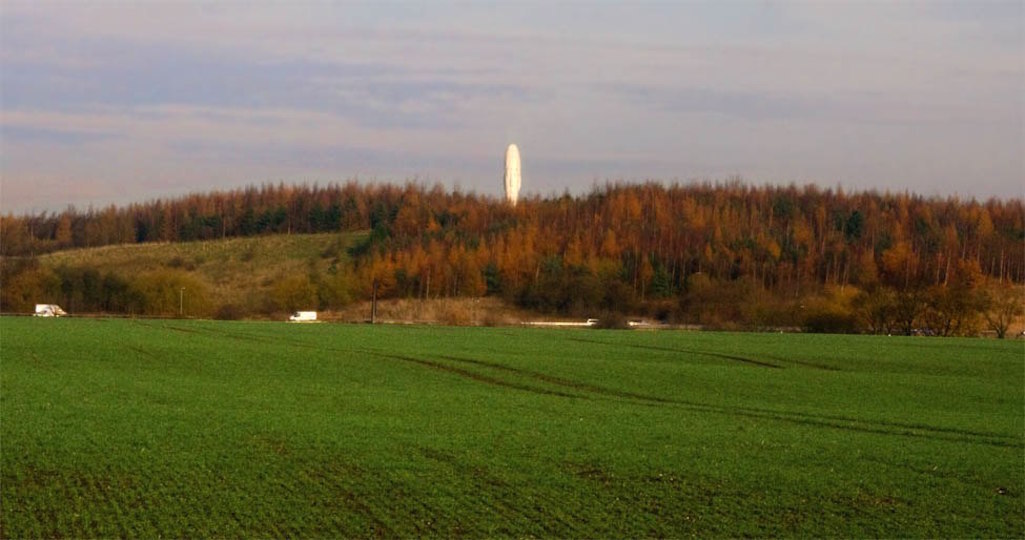 Jaume Plensa's stunning Dream pictured from Warrington Road on November 25th 2014 immediately after the Forestry Commission cut back the trees in Sutton Manor Woodland to improve the view from the M62 motorway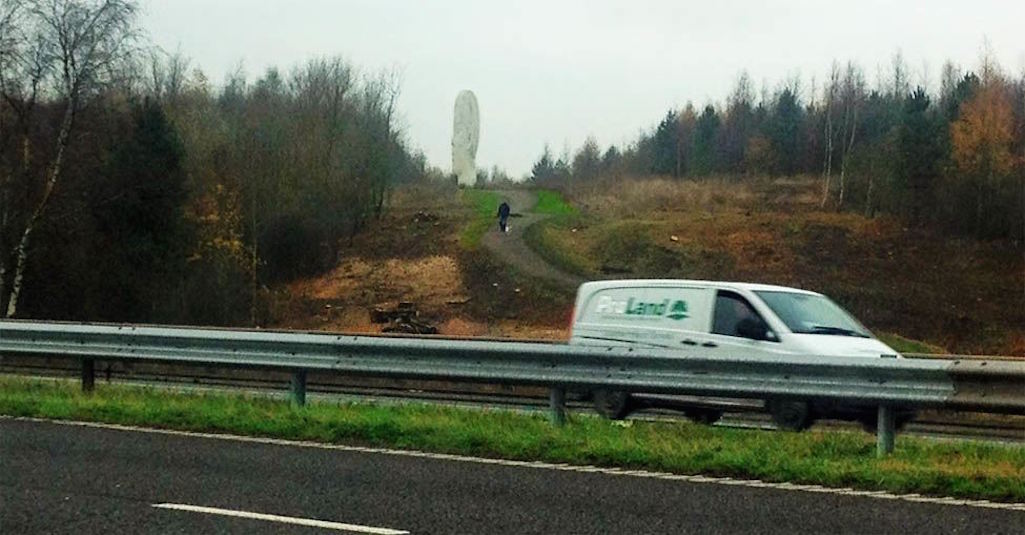 A view from the M62 motorway showing how the cutback trees have improved visibility of the sculpture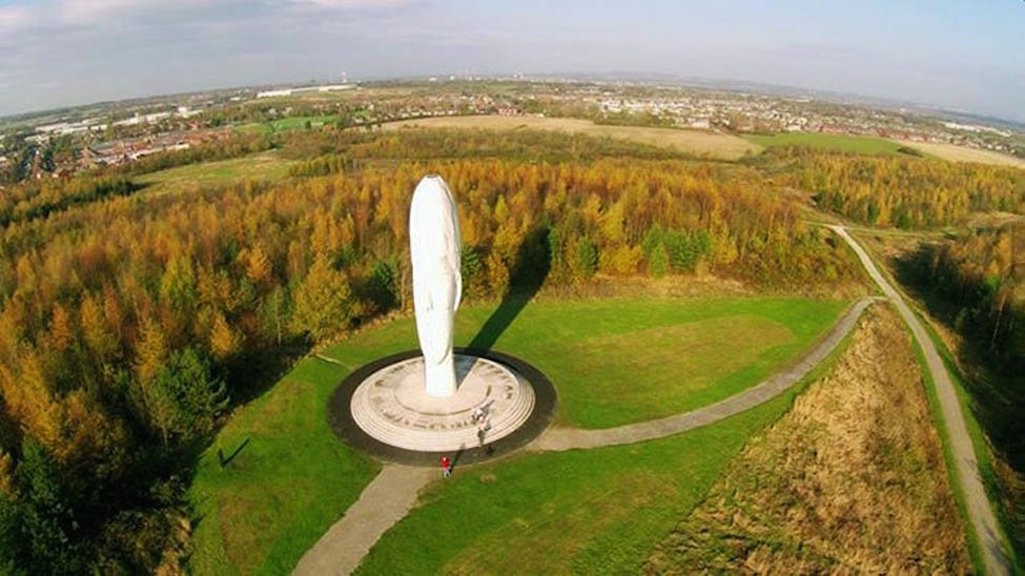 This aerial picture of Dream was captured during the Autumn of 2014 by Jon Morgan using a drone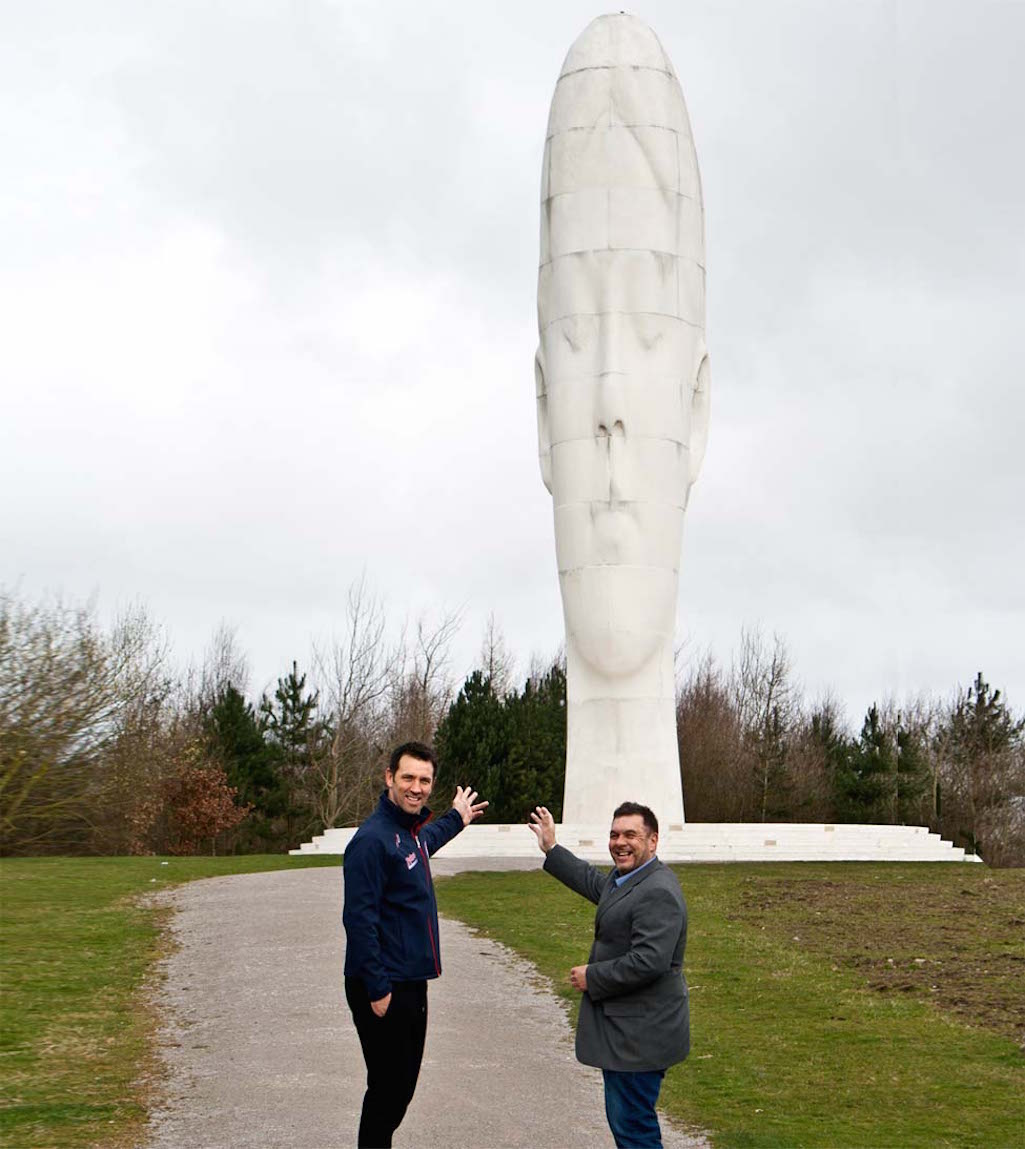 Saints legend Paul Sculthorpe in April 2015 said "The artist who made Dream said 'When we dream, anything is possible' and if you link that with Steve Prescott's famous words 'What the mind believes, the body achieves', then you have the perfect inspiration for the people of St Helens." Paul visited after viewing pre-season training videos of the Saints squad at Dream.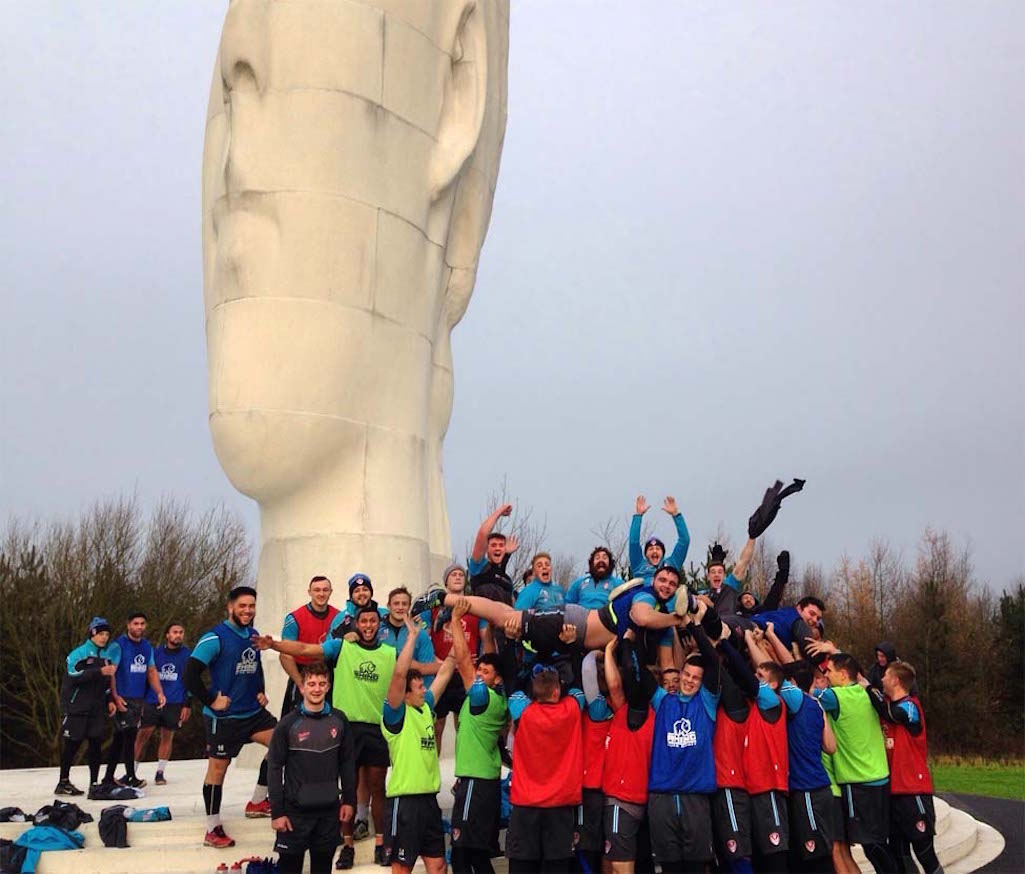 In December 2015 the Saints squad visited Dream again as part of their pre-season training and do appear to have enjoyed themselves!
Copyright Notice / Factual Accuracy Statement

This website has been written and researched and many images photographed by myself, Stephen Wainwright, the Sutton Beauty & Heritage site owner. Individuals from all over the world have also kindly contributed their own photographs. If you wish to reuse any image, please
contact me
first as permission may be needed from the copyright owner. High resolution versions of many pictures can also be supplied at no charge. Please also contact me if you can provide any further information or photographs concerning Sutton, St.Helens. You might also consider contributing your recollections of Sutton for the series of
Memories
pages. Sutton Beauty & Heritage strives for factual accuracy at all times. Do also get in touch if you believe that there are any errors. I respond quickly to emails and if you haven't had a response within twelve hours, check your junk mail folder or resend your message. Thank you!
SRW