An Illustrated History of Old Sutton in St. Helens, Lancashire
Part 29 (of 92 parts) - Sport in Sutton (St.Helens)
An Illustrated History of Old Sutton in St.Helens
Part 29 (of 92 parts) - Sport in Sutton (St.Helens)
An Illustrated History of
Old Sutton in St.Helens
Sport in Sutton
Sutton Cricket Club
was founded in 1864 under the name of Sutton (St.Helens) Recreation Cricket Club. It was originally sited in a field on the 'Old Moss' in Normans Road, which became Hoghton Road in December 1899. The first club captain was
William Taylor
, landlord of the Talbot Hotel, followed by
J. Arthur Williams
,
Dick Pennington
,
Harry Pearson
and
Bill Lynch
. Amazingly that takes us through to the 1950s, as for the first ninety years of its existence, Sutton C.C. only had five captains!



A new pavilion was formally opened by club president
Major James Wilton McTear
on June 2nd 1888, to the accompaniment of Roughdale's Brass Band. The Liverpool Mercury described it as an 'interesting ceremony' in which McTear in a 'few well-chosen words, congratulated the members and friends present on their success in obtaining so good and substantial a building'.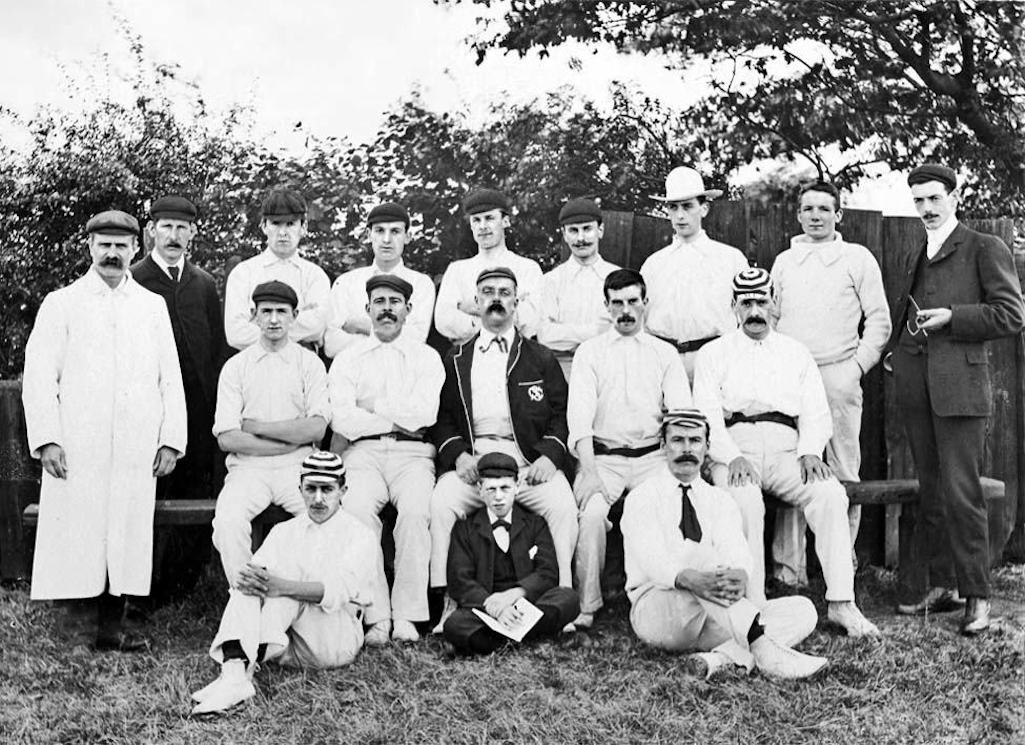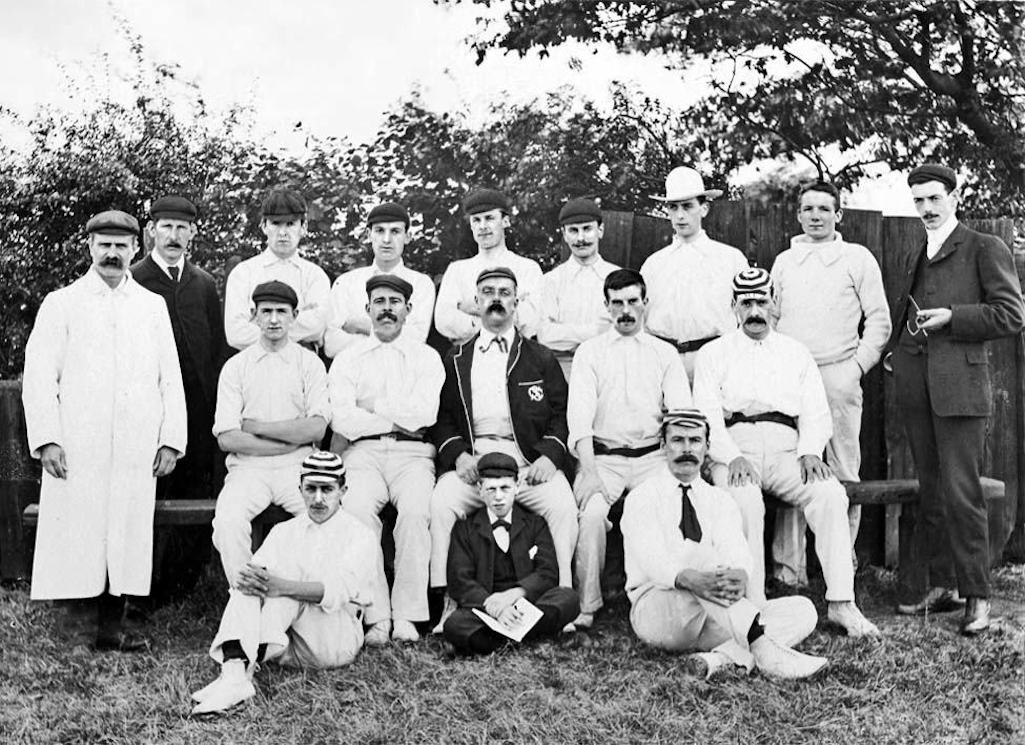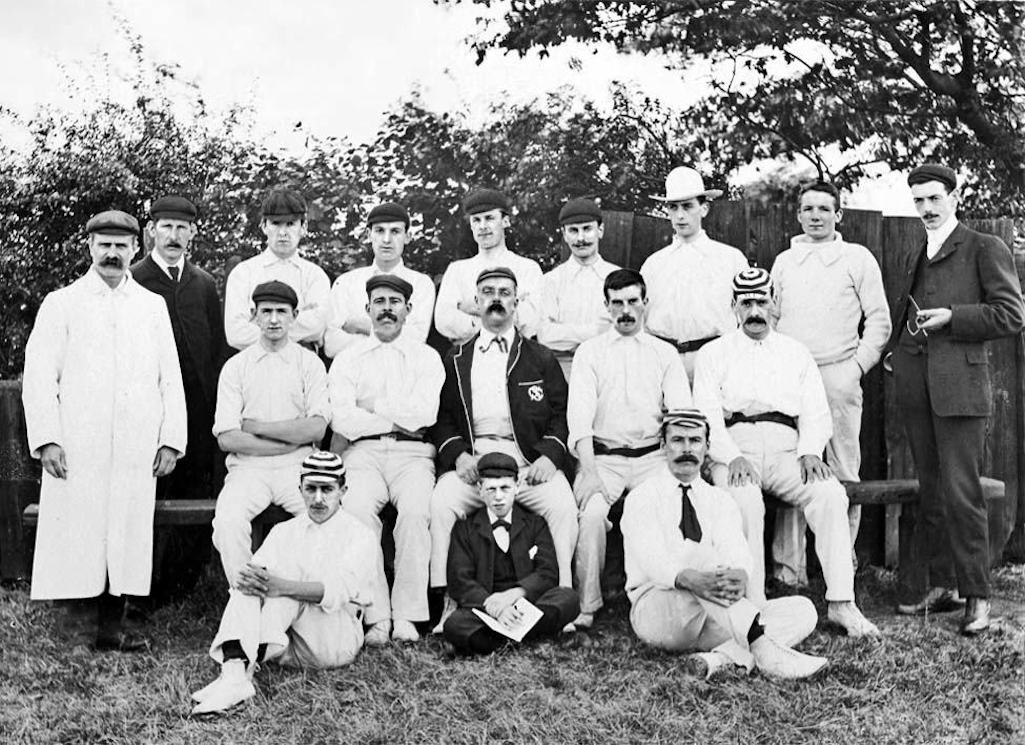 The Parry family were heavily involved with the club around the turn of the 20th century and feature in the above team photo c.1898. The umpire in the white coat is
William Parry
(1855 - 1930) and sat on the grass (from L-R) are his sons
Tom
and
David
, the latter being Sutton Cricket Club's scorer. Opening batsman
George Parry
also played for the team, and is shown on the above scorecard in the match against Wavertree.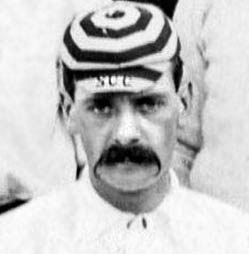 William Parry lived in Mill Brow and for a time in New Street and worked in the London and NW Railway stores department at St.Helens Junction for 40 years. He served as secretary for Sutton Cricket Club from around 1885 to 1902, only stepping down after overseeing the move to the club's present ground on a field in New Street. Upon his retirement, the club presented Parry with a marble clock and
Captain Michael Hughes
presented him with a copy of Shakespeare's plays.
Hughes was patron of the team and paid all the removal expenses from Hoghton Road and had the wicket transferred and relaid. The club were allowed the use of his land for a pepper-corn rent of a pound per year. The owner of Sherdley Hall blocked proposals to build houses in front of the cricket field and sometimes would bring teams of gentlemen players to play Sutton CC. In 1937 Hughes sold the club the land in New Street for just £300, which was a fraction of its true value. In fact chief Sutton landowner Michael Hughes was a great supporter and benefactor of sport in Sutton and was president or chairman of more than 30 sporting clubs in the district. Although on July 1st 1907 he resigned all his positions in protest at the Workmen's Compensation Act. Hughes also owned as many as 60 racehorses during his lifetime, who were often seen being trained in Sherdley Park during the close season.

The sound of leather on willow ceased in Sutton during the First World War. The ground was instead used for growing produce, although the 22 yards of pitch was spared the spade!
Benny Morris
was a well known scorer at Sutton Cricket Club during the early years of the 20th century. Benny lived in Lee Street and worked as a moulder at Allan Barton's factory.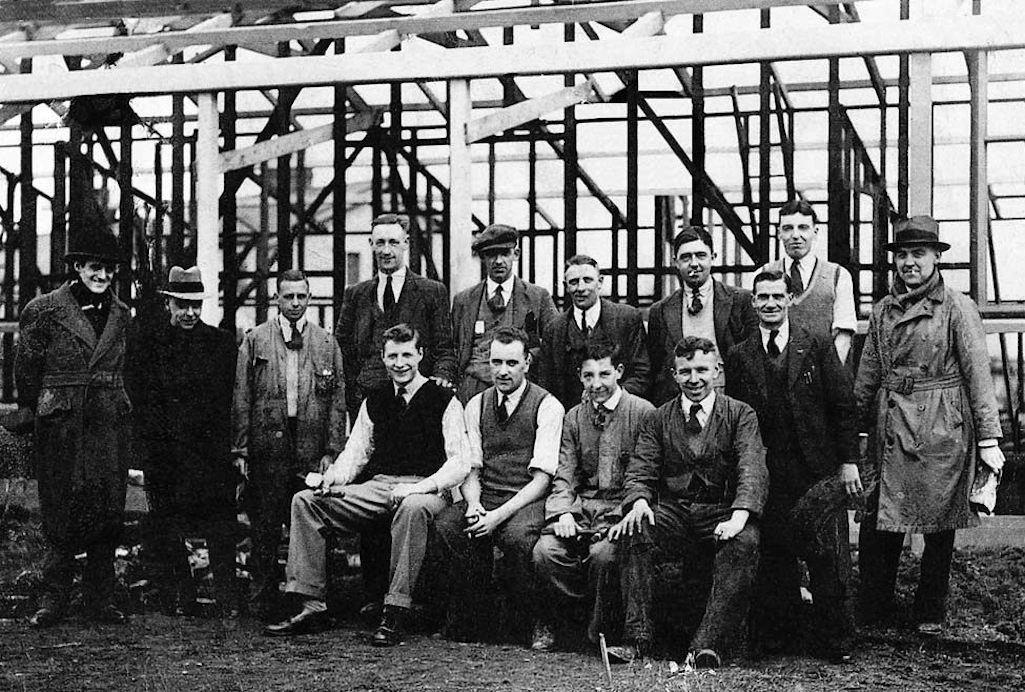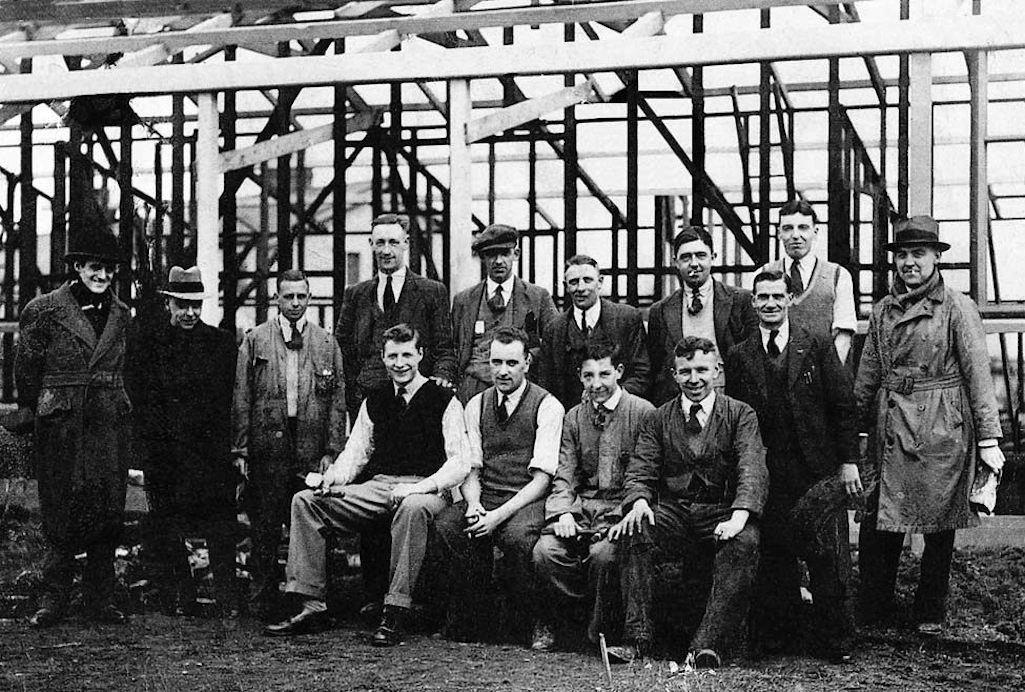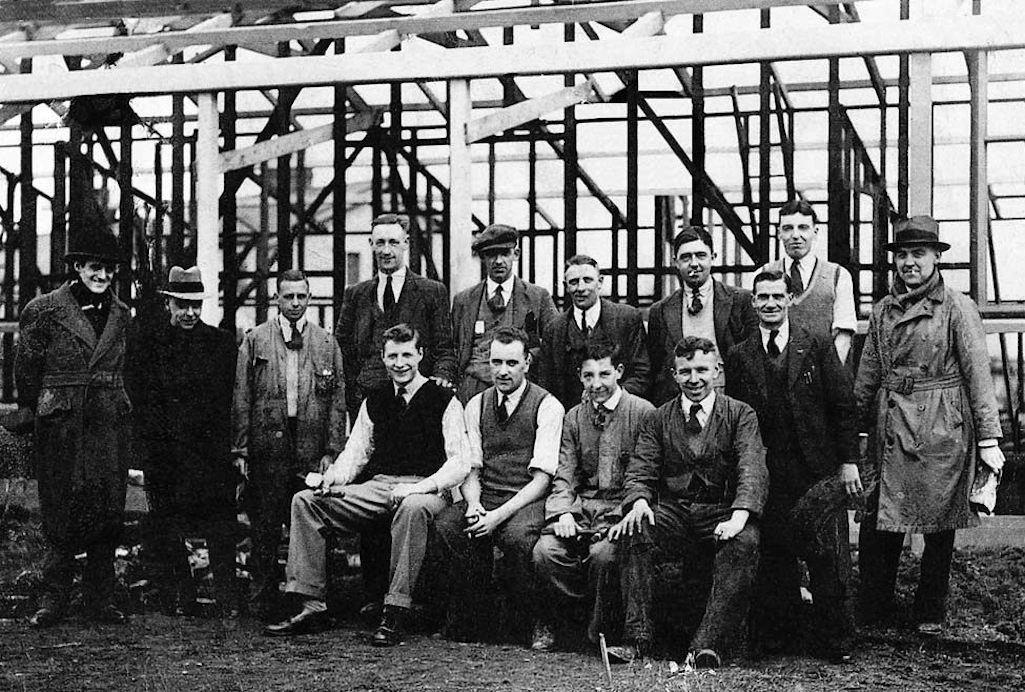 During 1932/3 some of the members of the club decided to pool their own labour and build a new pavilion. This is shown as a work in progress in the above photograph. The club players and supporters pictured in front of the pavilion include
Harry Pearson
, who is seated on the front row second left. On the back row (L – R) fourth from left is
Jim Patrick
, then
William Hussey
(wearing cap),
Bob Colville
,
George Williams
, possibly
Frank Fowles
(in sleeveless pullover),
Sam Colville
(stood in front) and on the end is
George Jarvis
. The new home-made pavilion was opened in May 1935 by
Colonel G. R. Pilkington
. Membership soared and the team went from strength to strength through players such as
Jack Davies
,
Cyril Everson
,
Eric Peers
,
Dick Norman
, plus the aforementioned Bob Colville, Dick Pennington and Harry Pearson.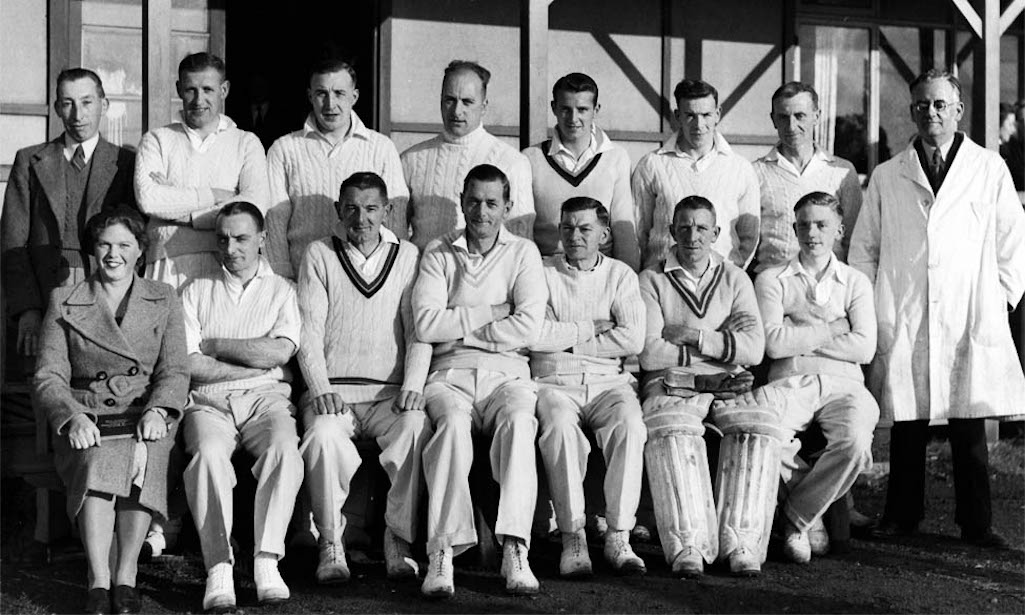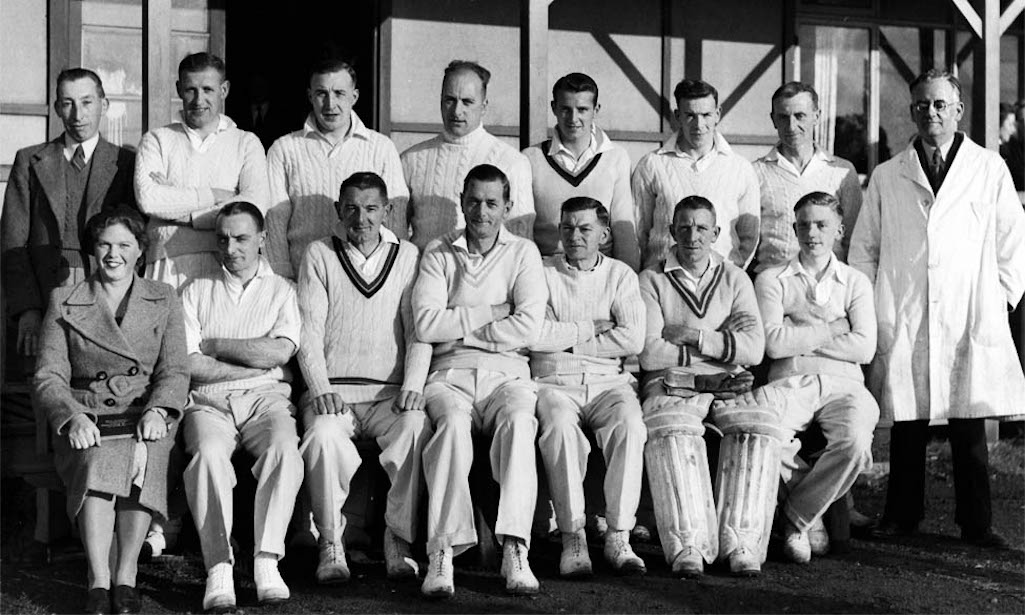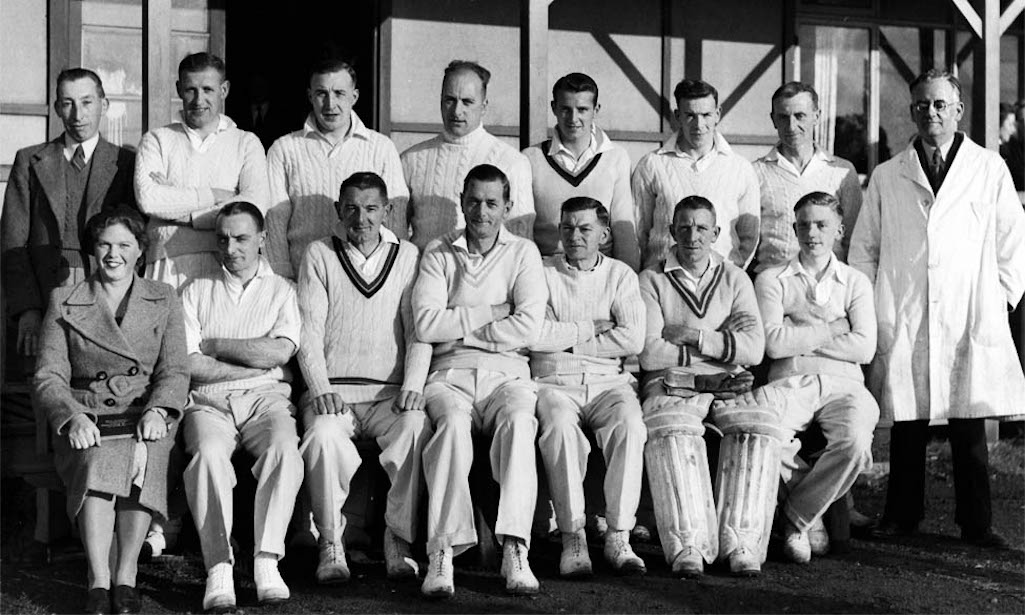 Ted Heward
used to live near the ground and remembers how their dog liked to get in on the act when cricket was being played:
Our old house bordered the cricket field and the odd six landed on our window sill. A dog we had at the time was kept in during the match but escaped at times and has been known to pinch the match ball in the middle of the match. All good fun.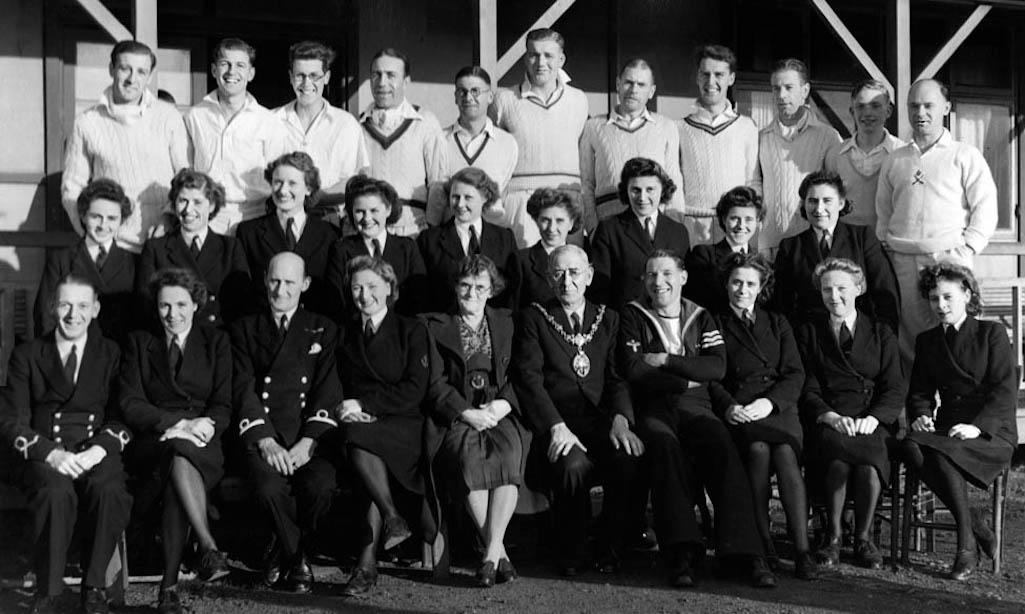 During World War II members of the armed services on leave played at the New Street ground and they sometimes included county players stationed in the district. The above photograph shows the depleted team entertaining the men and ladies of HMS Gosling, the Royal Naval Air Establishment based at Risley, near Warrington. The war caused considerable disruption to Sutton CC, which the Liverpool Echo commented on in a 1953 report: 'Team reconstruction since the war has prevented the side from putting up a challenge for honours', adding that Sutton has a 'most enthusiastic and able set of youngsters helping the side to regain its former strength'.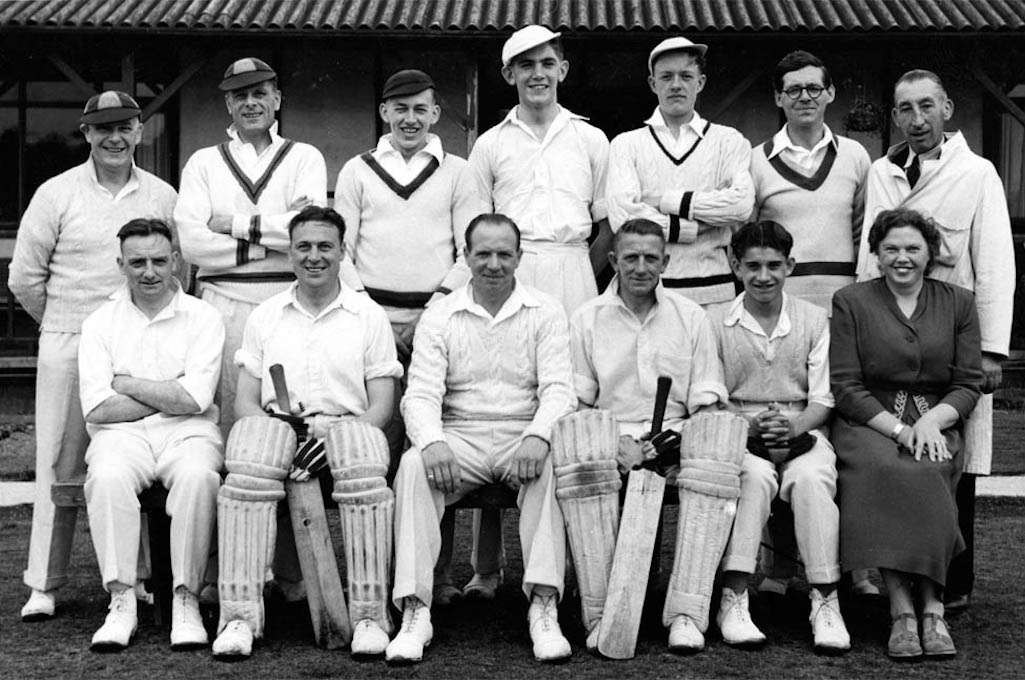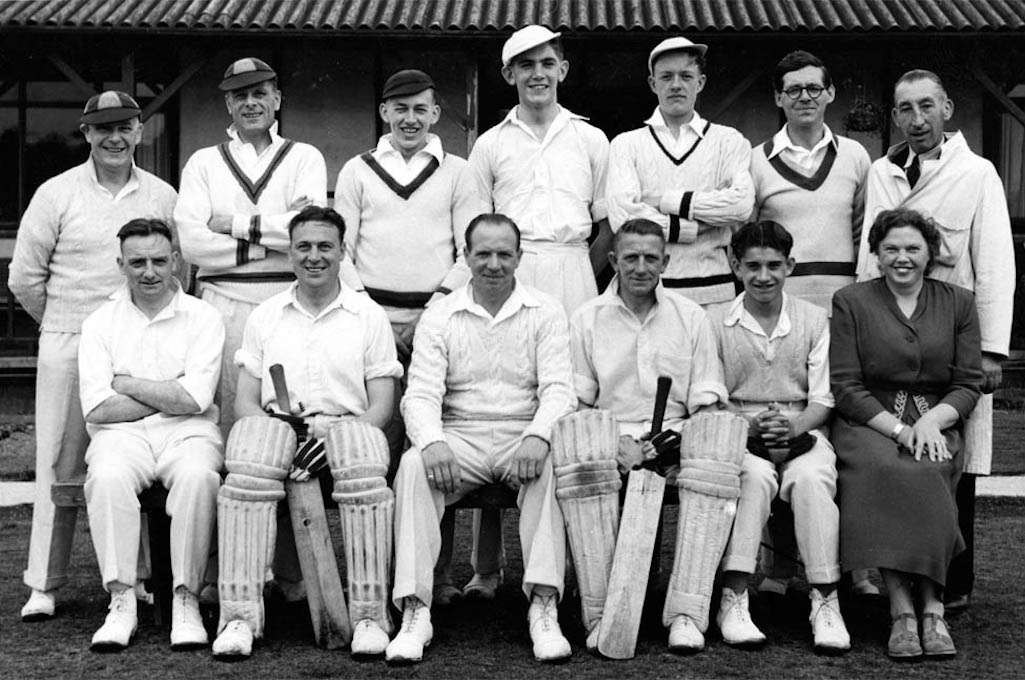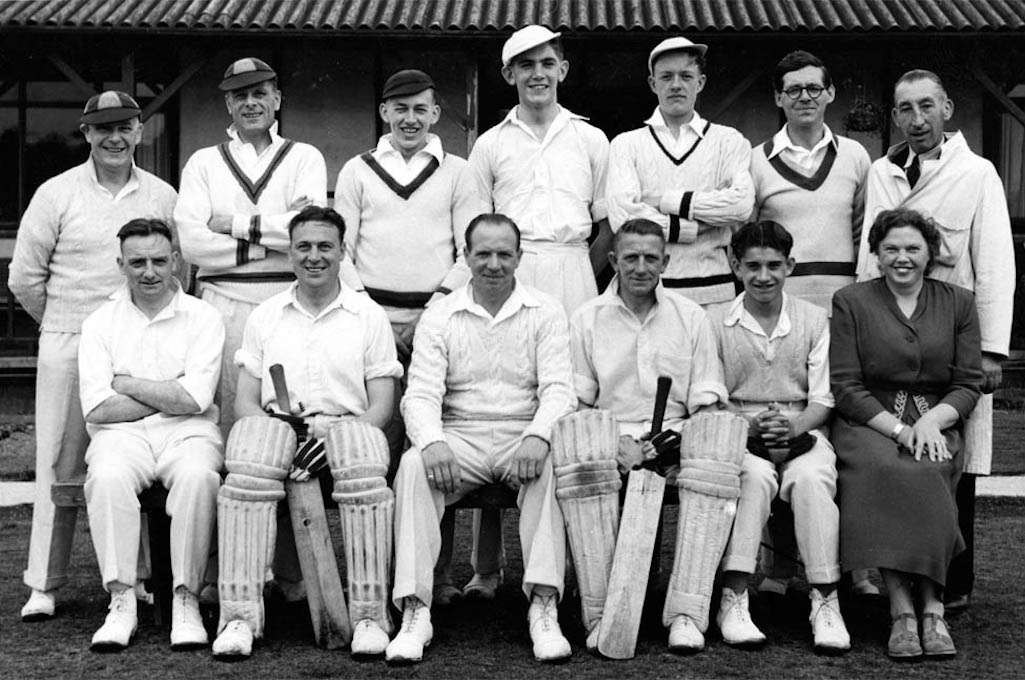 These two photographs (above and below) illustrate the mix of youth and experience in the post-war team. On the back row of the above 2nd X1 picture from 1950 is (L - R)
L. Miller
,
A. Todd
,
J. Haycock
,
A. Robinson
,
A. Rimmer
,
S. Lewis
and
J. Mercer
(umpire). On the front row is
W. Chisnall
,
C. Jones
,
G. Lanchin
(capt.),
R. Colville
,
J. Hughes
and
Mrs. E. Chisnall
(scorer).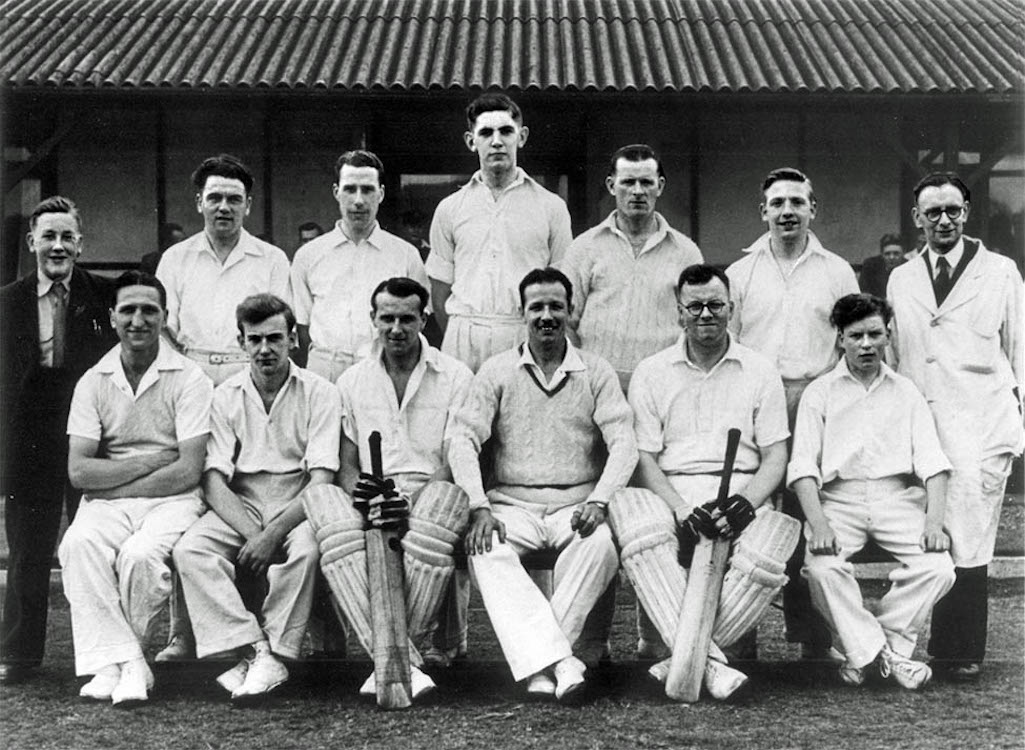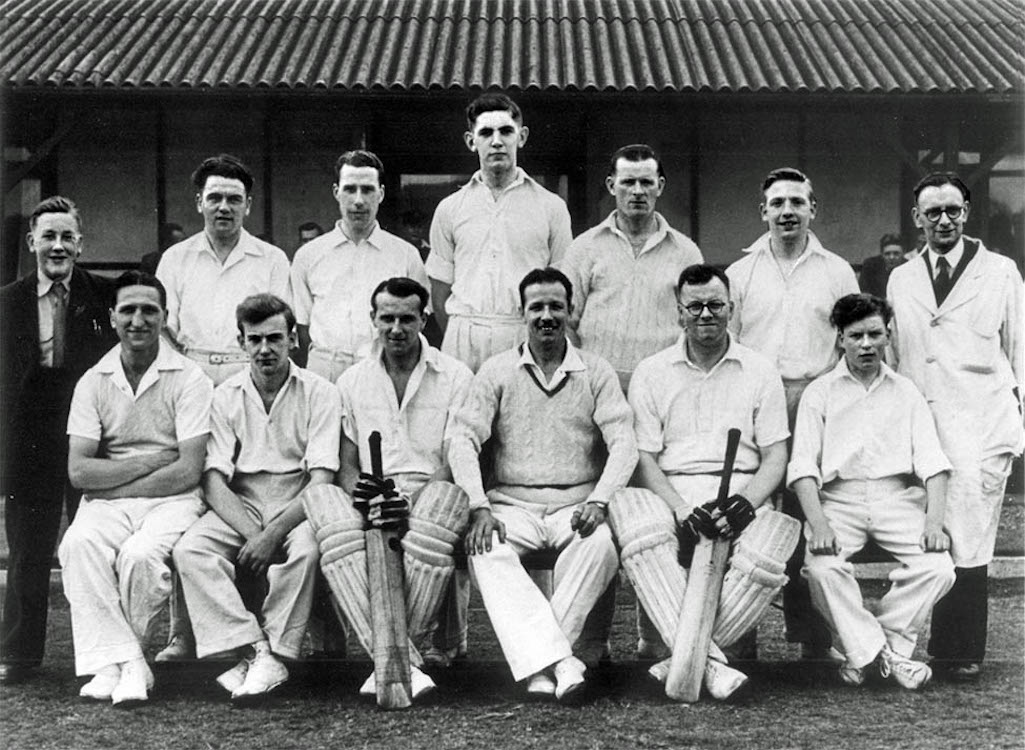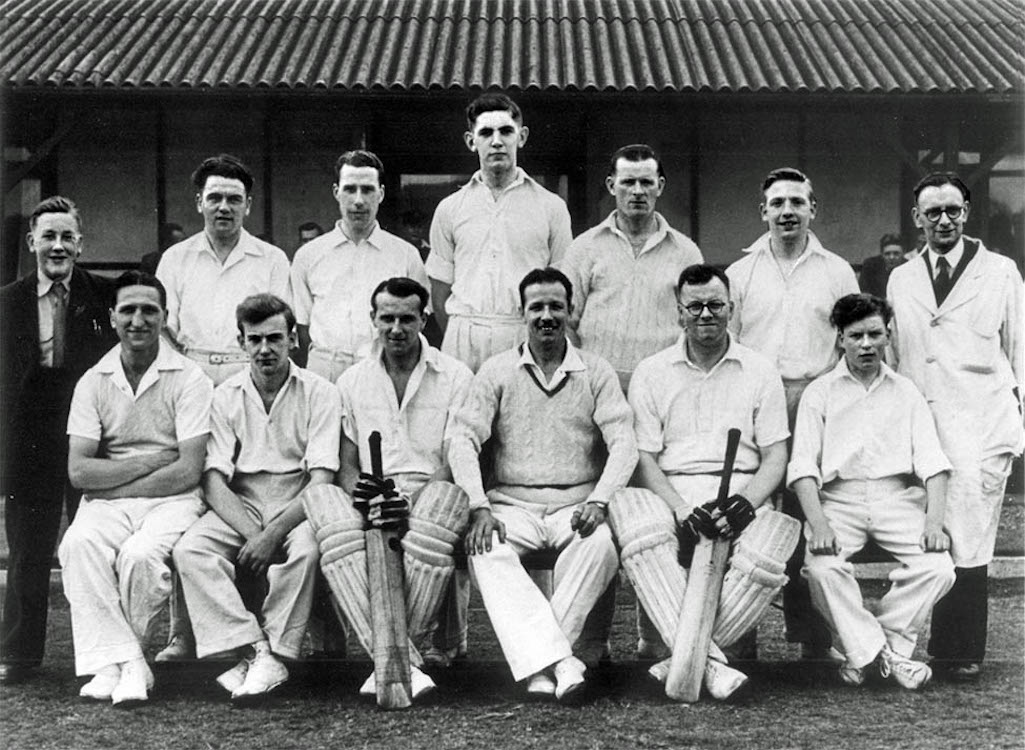 On the back row of the above first team photograph taken c.1951 is (L - R) scorer
R. Haycock
,
R. Ambrose
,
J. Roughley
,
A. Robinson
,
R. Norman
,
R. Colville
and
E. Chisnall
. On the front row is
A. Bate
,
J. Colville
,
E. Roughsedge
,
C. Everson
,
A. Dickinson
and
L. Jackson
. That same year the team toured the Isle of Man. The Liverpool Echo report from 1953 described how youngsters Ray Ambrose, George Lanchin and Con Jones had received close season coaching in the indoor nets at Lancashire Cricket Club. 'Sutton are on their way up again', was how it concluded its article.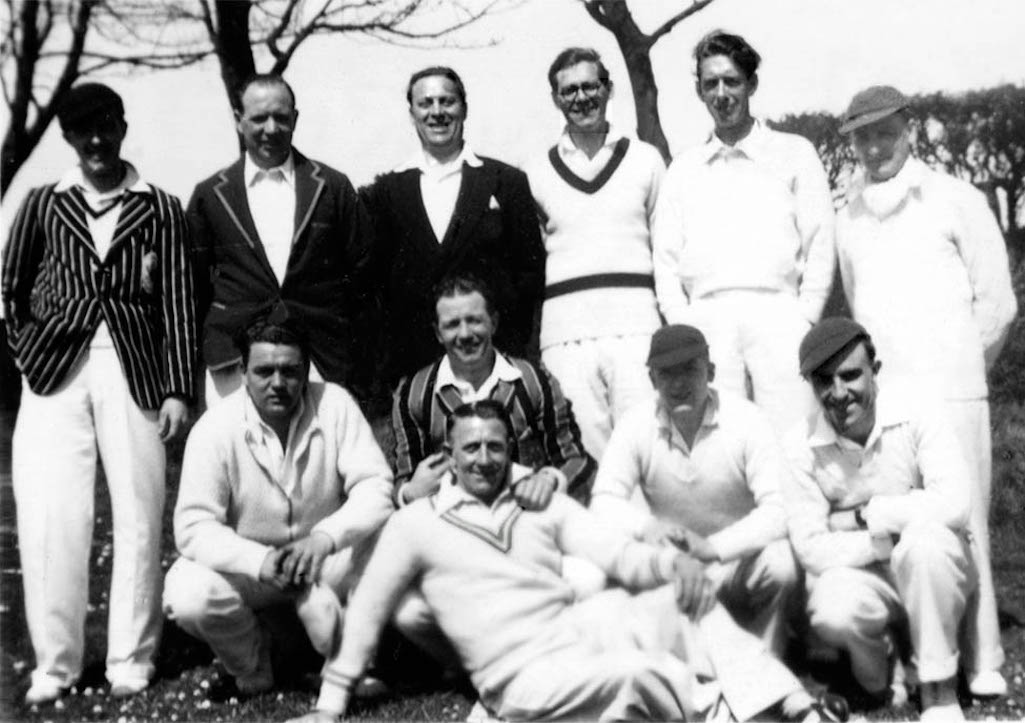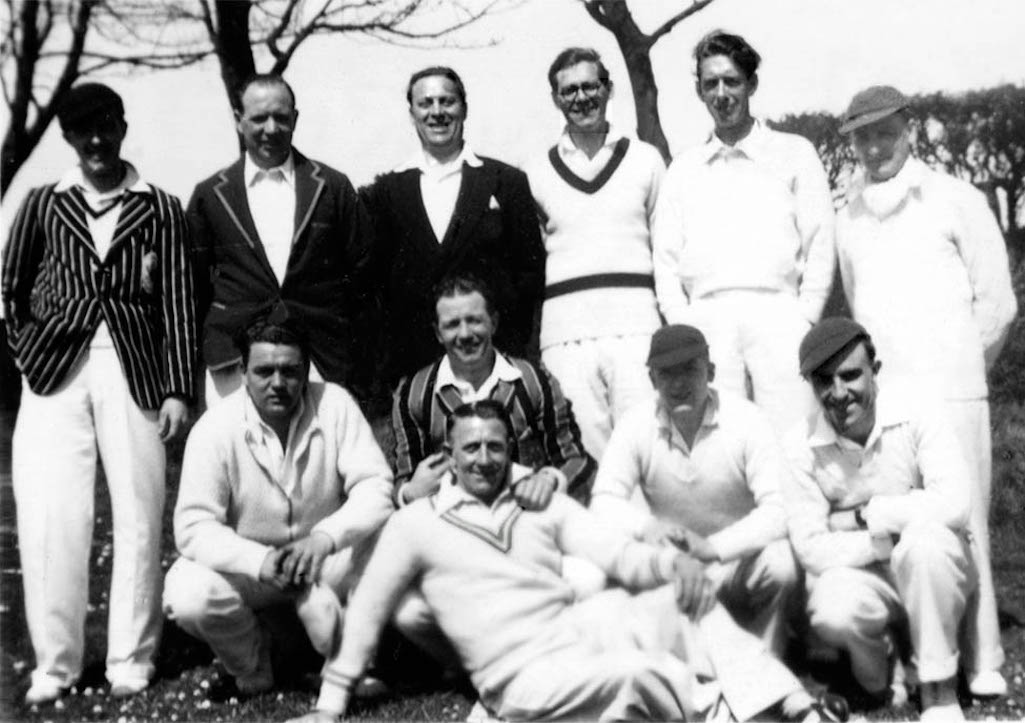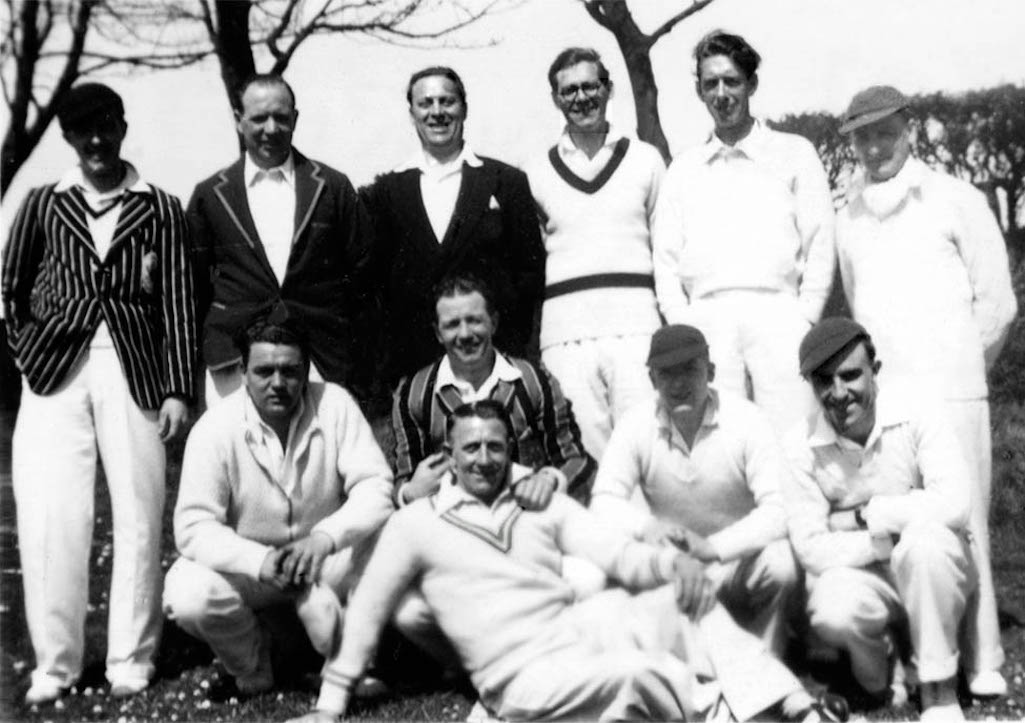 Also around this time, West Indian cricket legend
Learie Constantine
played at New Street in a charity match in aid of Providence Hospital. The game was between Jack White's XI and R. Pennington's XI and the players also included
Ralph Alderson
of Lancashire and
Tom Watts
of Surrey, plus many Sutton players. Constantine stroked 37 runs before being clean bowled by Cyril Everson of Sutton.



In 1989 Sutton Cricket Club celebrated their 125th anniversary. As part of their celebrations, legendary cricketeer
Basil D'Oliveira
was guest of honour at a sportsman's dinner.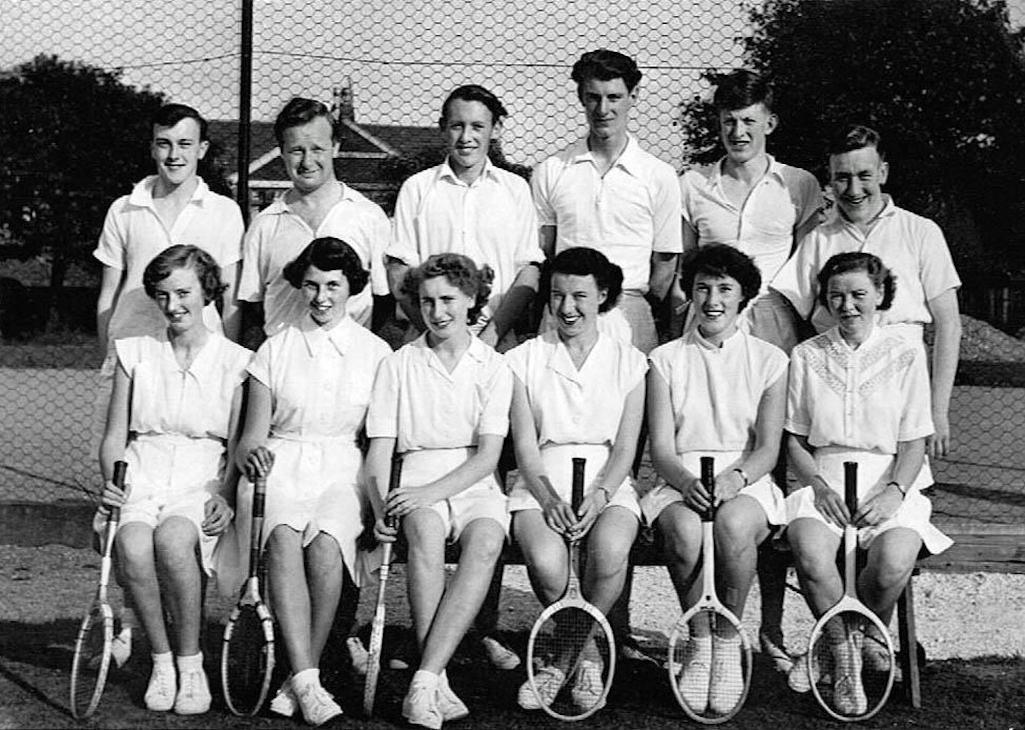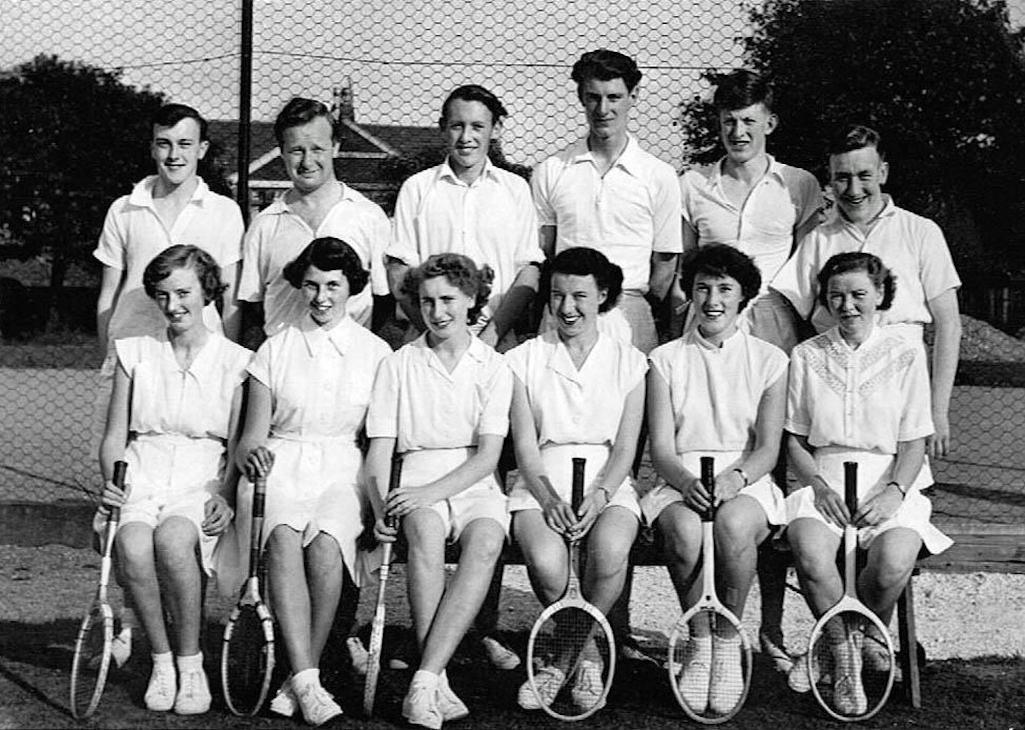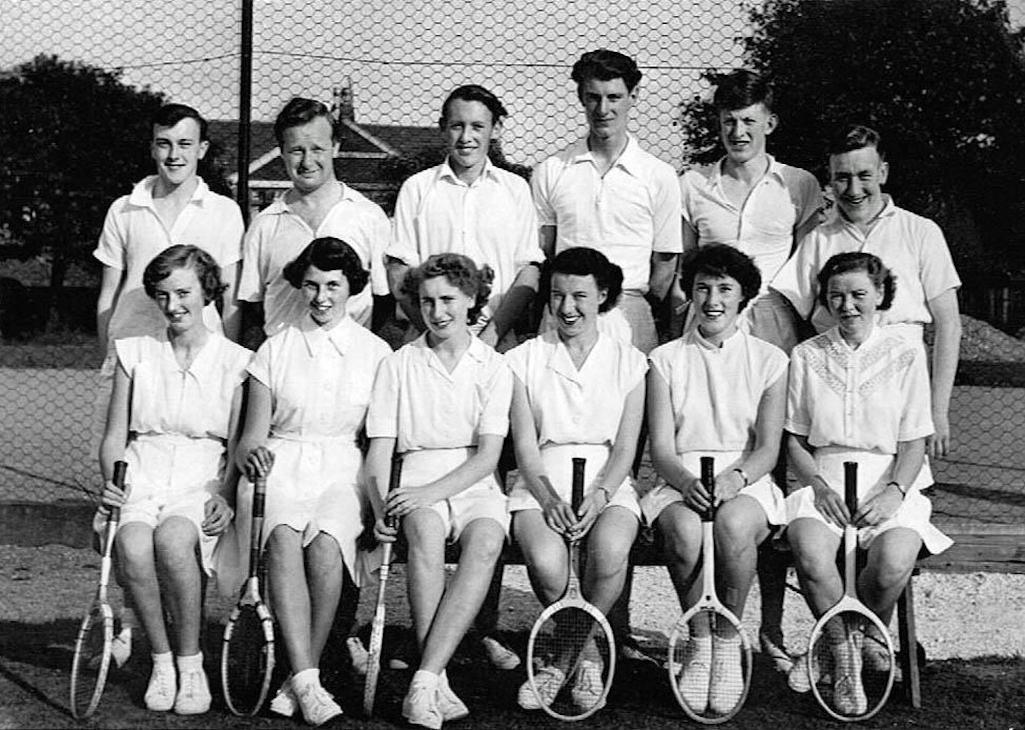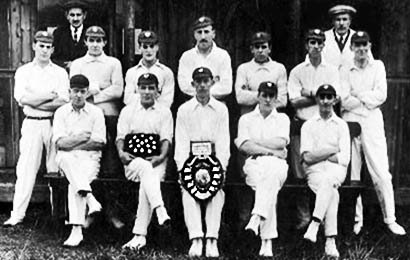 Sports other than cricket have been played at the club and in 1874 the first annual amateur athletics festival took place at the Normans Road ground. Tennis was also played and during the mid-1930s, the club's original grass courts were converted into hard courts. During this period
Arthur Thorpe
was secretary of the tennis section of Sutton CC and when he married
Clara Sharples
in July 1939 an archway of rackets was formed outside St. Nicholas Church for the couple to walk under. The cricket club's tennis team competed against other teams from Liverpool and Lancashire with some success. During the 1960s,
Alex 'Hurricane' Higgins
frequently played snooker at the New Street club house. Other cricket clubs in Sutton include London & North Western Railway who played cricket at St. Helens Junction, Sherdley Cricket Club and Sutton Manor who are pictured right during the mid-1930s.


Athletics events during the nineteenth century were mainly footraces where much money changed hands and with Bold Heath a popular venue. Two athletes called
Heyes
and
Rigbye
competed at Bold Heath on November 5th 1859 in front of hundreds of people, despite heavy rain. The Liverpool Mercury reported how on June 1st 1863, 'young Lyon of Sutton' had taken on a celebrity runner from St.Helens called
Daw Critchley
'for £5 a side'. Many of the local sporting celebrities were present to watch the one mile race on Bold Heath which was won by Lyon by ten yards.

In 1882 the London & N. W. Railway began the first of their annual athletics festivals, which were held on their Recreation Ground at St.Helens Junction. This was connected with the Recreation Club of the Sheeting Sheds and Stores and in 1889 the ground was extended to 4 acres and re-laid and a new running track installed. A brick and stone pavilion was erected at a cost of £600, which also served as a club for railway employees. The athletics event of 1889 was not without incident as a bicycle crash had a domino effect, causing three more cyclists to come to grief, with one rider being badly injured. The many bookmakers on the ground also led to accusations of corruption, with one contestant accused of throwing a race.
Sutton Harriers
were formed in 1899 and they are the fourth oldest athletics club in Merseyside (although now known as St Helens-Sutton Athletic Club after a merger in 1990). From the outset they were remarkably successful. Within seven years of their formation, they'd won 13 sets of medals from 14 competitive championships, as well as the National Cross Country Championship. Inevitably Colonel Michael Hughes was their patron and was said to be extremely proud of their achievements.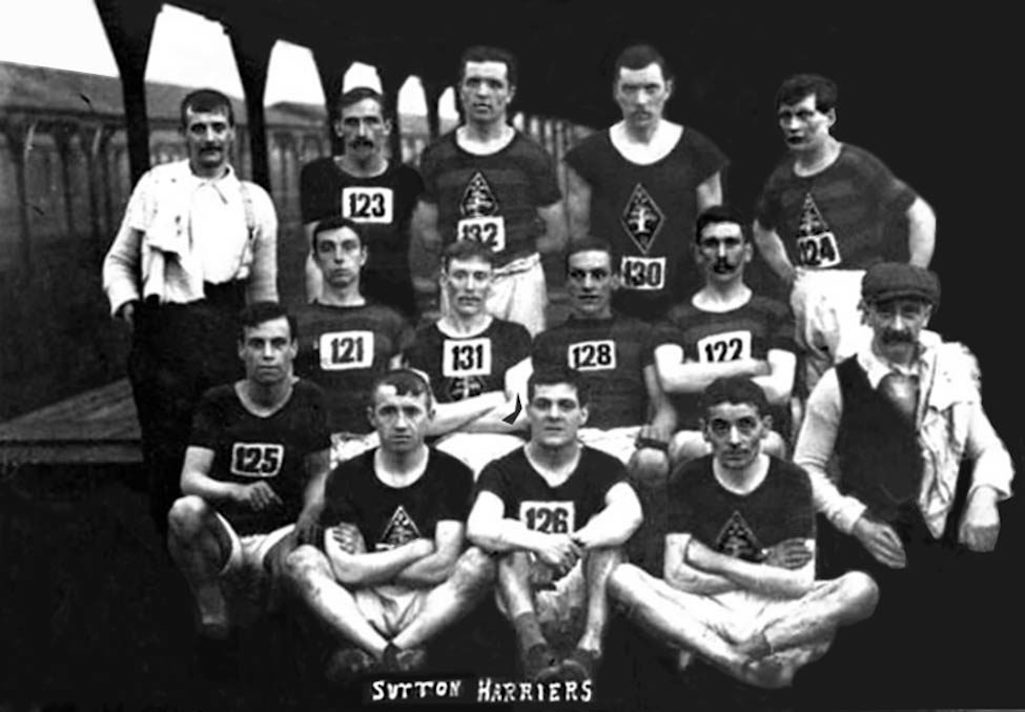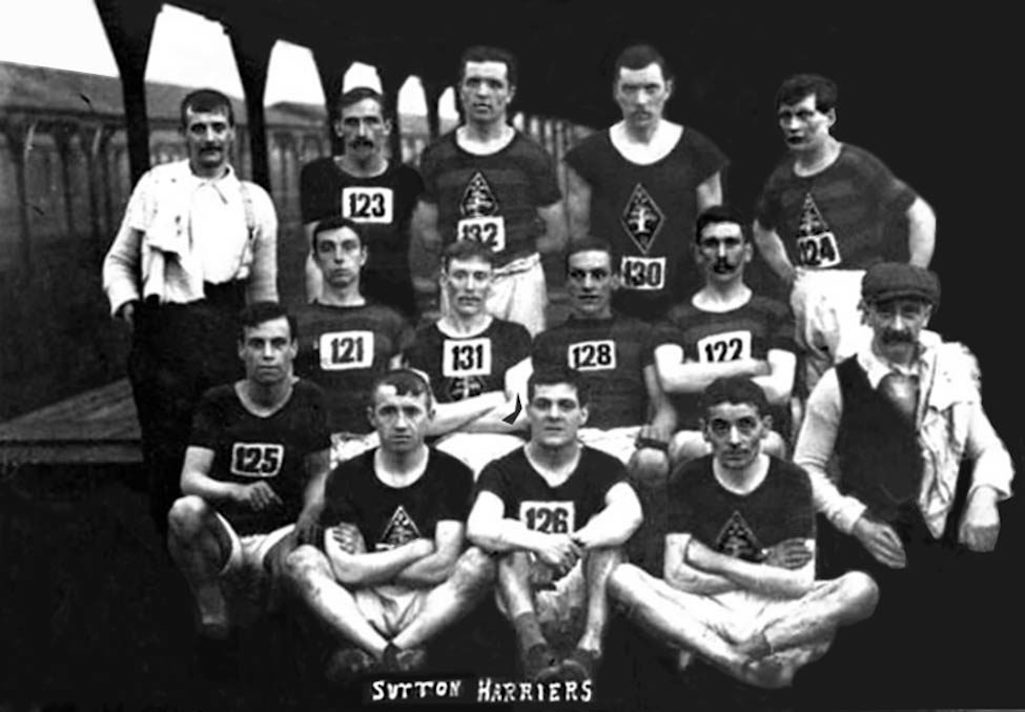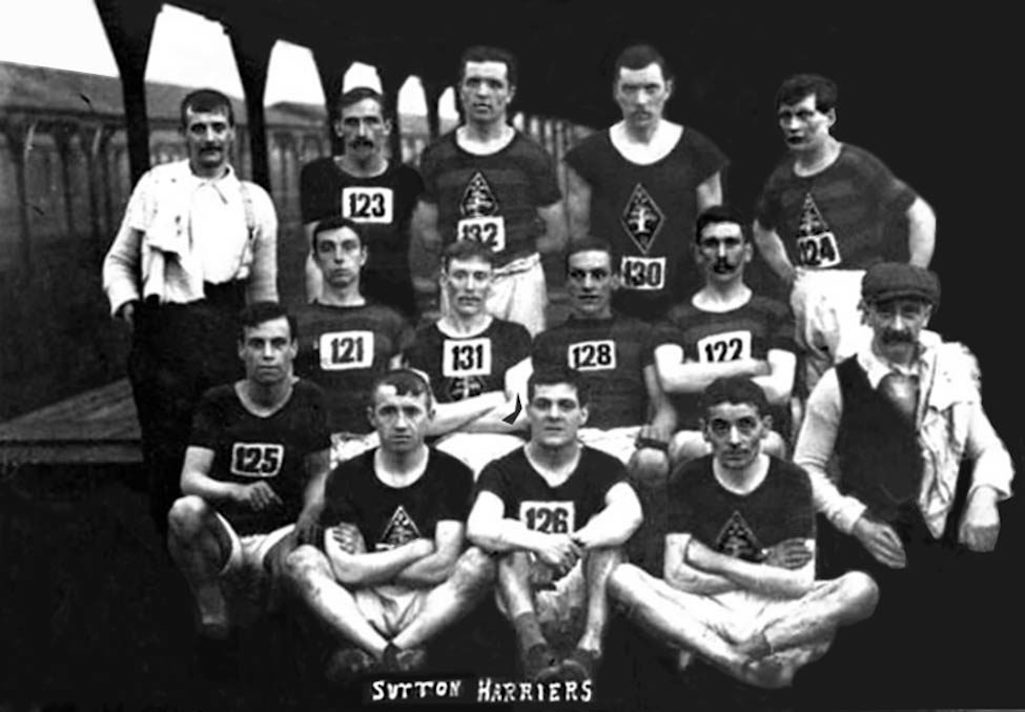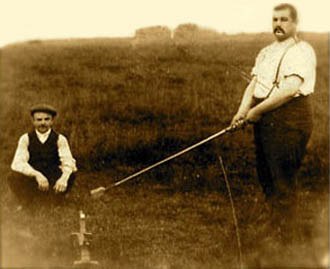 Sutton was, of course, built on coal and the pitmen were a tough breed who worked hard and played hard. They also fought hard and naked clog-fighting or purring, as it was known, was a popular 'sport'. The colliers wore clogs in the mines and used them above ground to kick each other in the head in organised fights. It was also a way of settling disputes and much money could be waged on the outcome.
There were about 6000 men employed in the mines in the greater Sutton area in 1900 and by the start of the new century, purring had been replaced by Lancashire catch wrestling. Although safer than purring, it still had a reputation for being a violent sport.


During the twentieth century, organised boxing increased in popularity with
Ernie Proudlove
,
George 'Bold' Thomas
,
Mick Gordon
,
Wilf Douglas
,
Jack Gutteridge
and
Ray Shiel
all popular pugilists who were based in Sutton and Clock Face. Then there was
Ike Beech
and his son
Billy
, who were the wrestling stars from Sutton Manor. (See dedicated
Sutton Boxers & Wrestlers
page)

Sutton miners also played Knurr and Spell. The Knurr was a hard ball which was propelled vertically into the air by a Spell, a mechanical device that was tripped when a foot or club pressed a lever. Other sporting activities included playing 'piggy', attending Newton races, bowling, whippet racing, rabbit coursing and starling shooting. Pigeon-flying had its enthusiasts and there used to be a Sutton Oak Homing Society. Short scotching was the name for short pigeon racing in Sutton over one to two miles using specially trained birds. Each competitor had his own umpire who ensured that the pigeons were released at the correct time. A second man at the pigeon loft recorded the bird's time of arrival. Pitch-and-toss of penny coins was endemic and pounds were staked on every toss. The practice was illegal and the police were regularly on the look out for offenders. (See '
The Raid On The Sutton 'Tossers'
article in Sutton Crime)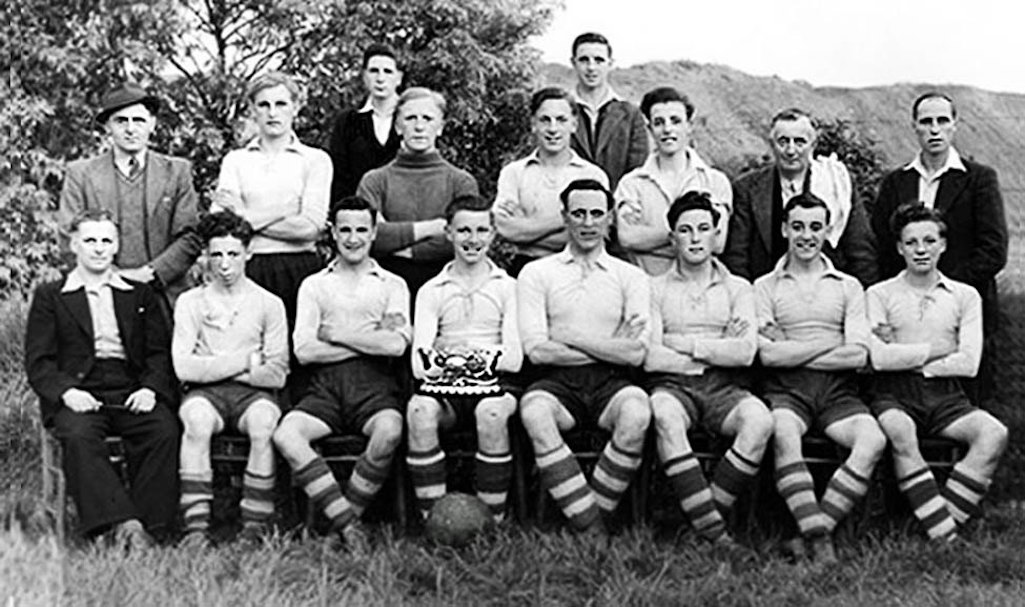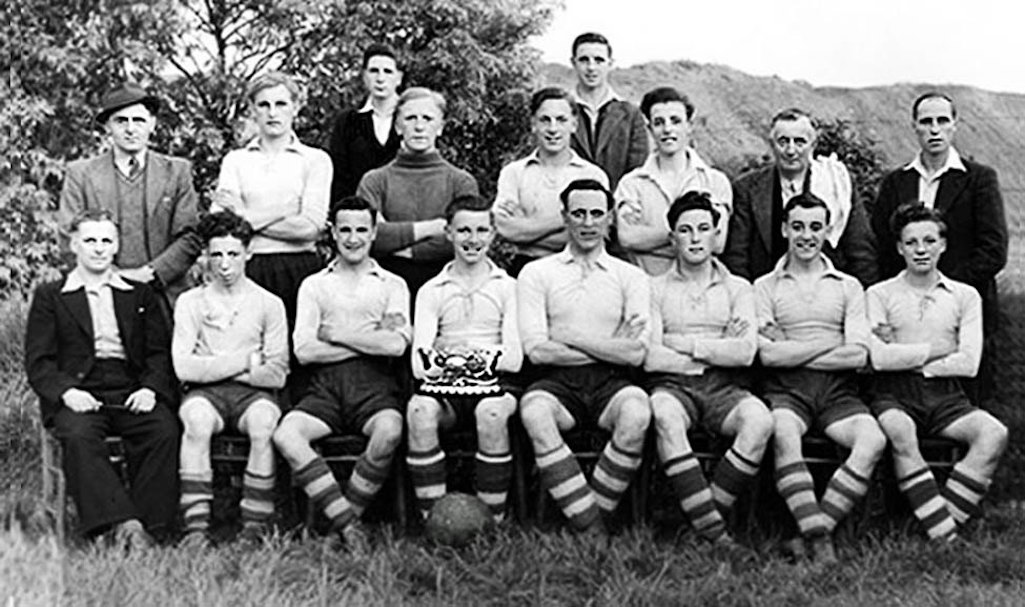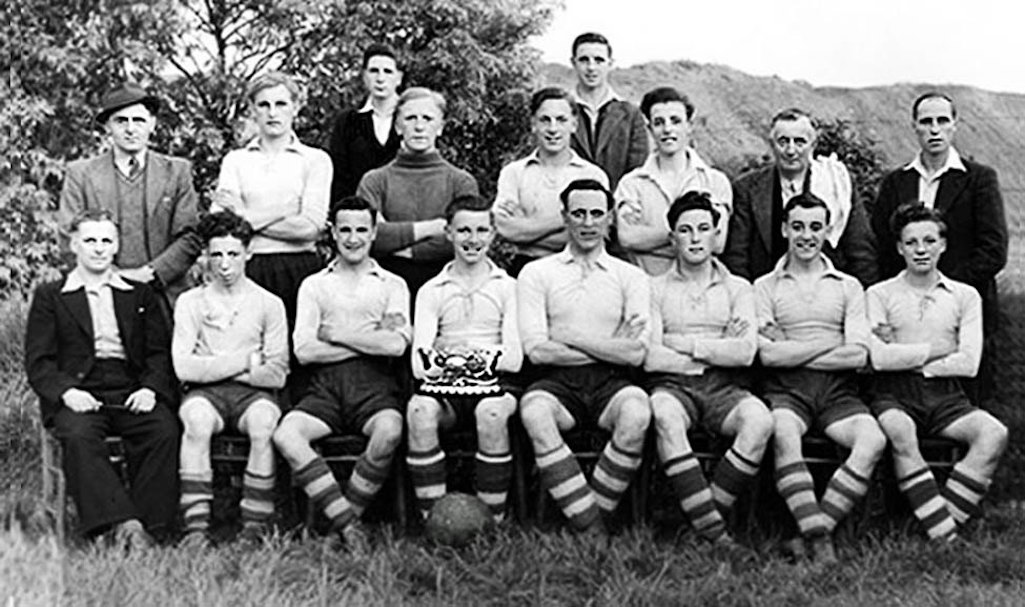 Sutton has had quite a number of football clubs over the years, playing either association or rugby football. Towards the end of the 19th century and the early years of the 20th, teams with the names of Sutton, Sutton Albion, Sutton Athletic, Sutton St.Annes, Sutton Rovers, Sutton Casuals and Sutton White Star had their match reports featured in the local press. A St.Helens District League report from the St.Helens Reporter of February 29th 1924 also referred to Sutton Alexandra, Peasley Cross Albion, Sutton Commercial and Sutton Oak Juniors as exponents of the round ball. Football also became widespread in the pits with each colliery having a number of teams.

Sutton FC played rugby, as opposed to association football, and for four years from 1888 had a rising star in
Jimmy Rennie
(c.1871 - 1892)
. He lived at 25 Chester Lane and like his father Joseph, was a miner at Lea Green colliery. Earlier in the 1891/2 season, 21-year-old James had been transferred to St.Helens Football Club, which would become the successful Saints Rugby League side. He scored five tries in the short time that he spent with the club before his back was broken in a mining accident.

A large stone detached itself from the roof inside Lea Green's Potato Delph mine on April 7th 1892 and crushed Rennie. The club paid for an expert surgeon to travel to the Cottage Hospital in Peasley Cross to perform an operation, but he was too severely injured and died a few days later. The St.Helens Newspaper
(18/4/1892)
said he was 'one of the most promising players in the forward rank' and the Liverpool Mercury (20/4/1892) reported that his funeral at St.Nicholas Church, Sutton had 'a very large attendance of sympathising friends. The Ravenhead Brass Band headed the cortege, and in the procession were members of all the St.Helens football clubs'.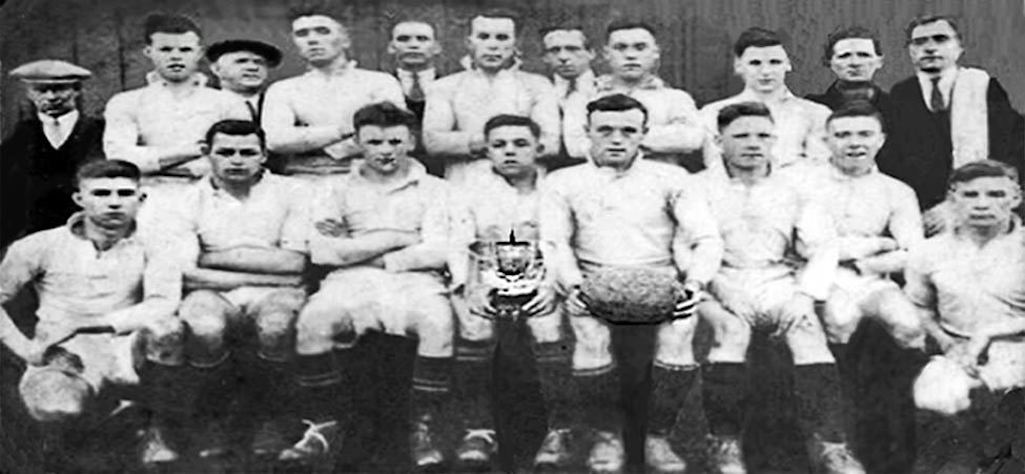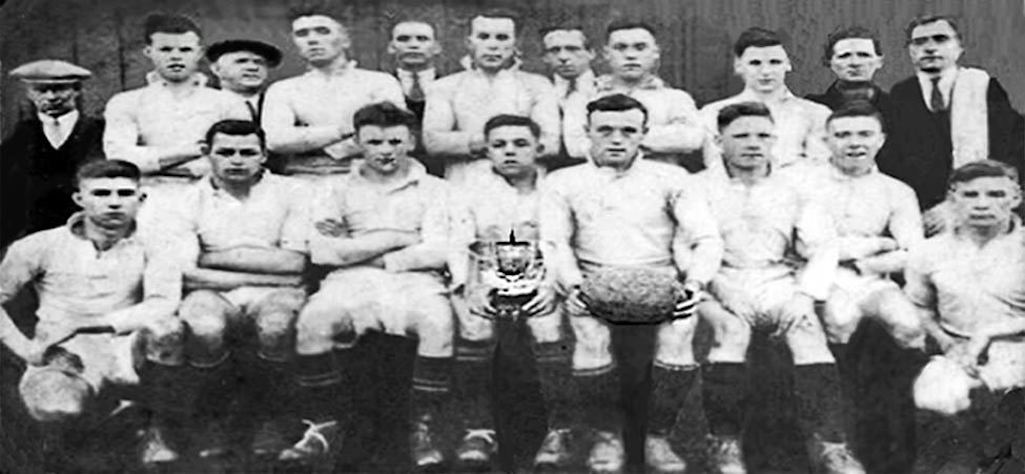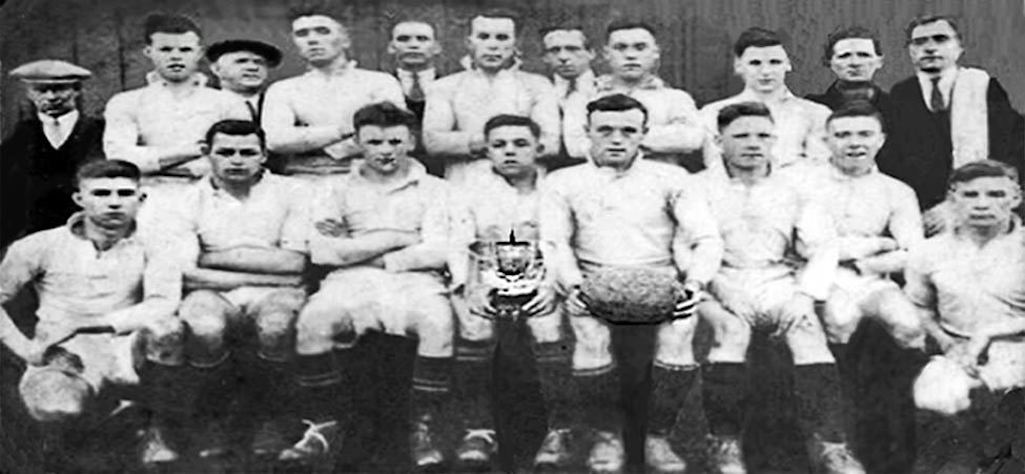 Sutton Commercial played rugby league (as well as association football) on playing fields at Norman's Lane and they won the Warrington Observer Cup on four occasions in seasons 1919, 1928, 1929 and 1930. The team is photographed above with the cup in Warrington during the late 1920s. The players standing on the back row are (L-R)
David Baines
,
Albert Anslow
,
Evan Jones
,
Jack Woods
,
Frank Gilgrest
. On the front row are
Bill Connolly
,
Ernie Lawrence
,
Charlie Lightfoot
,
J. Lee
,
Ernie Kitts
,
Frank Bamber
,
George Newton
and
Peter Heyes
.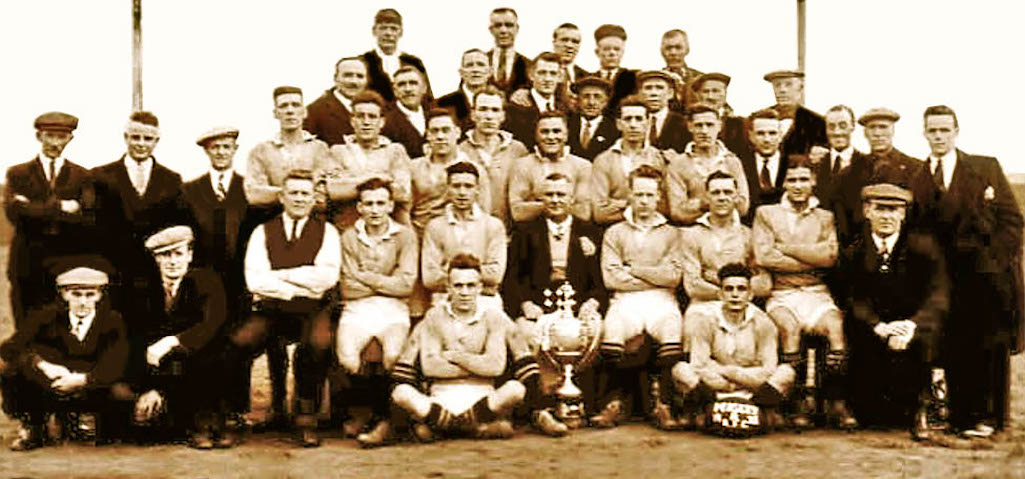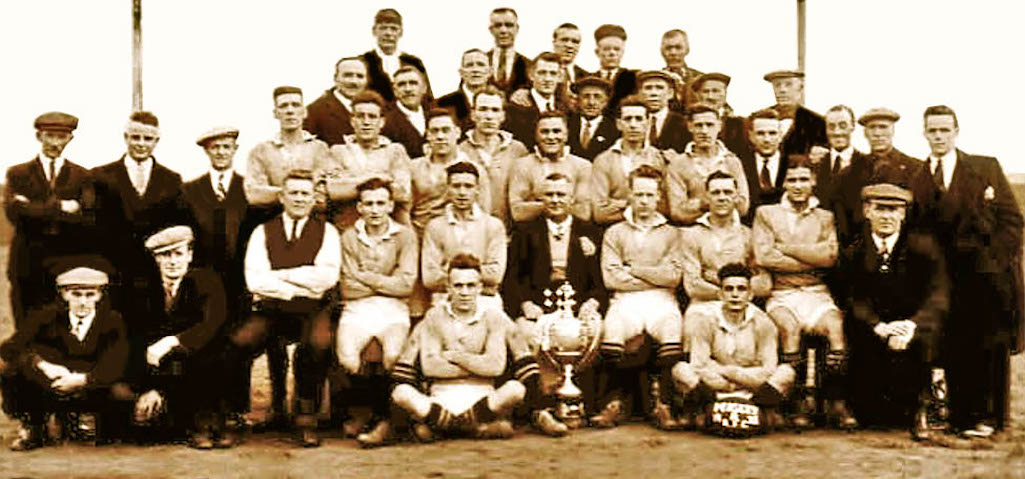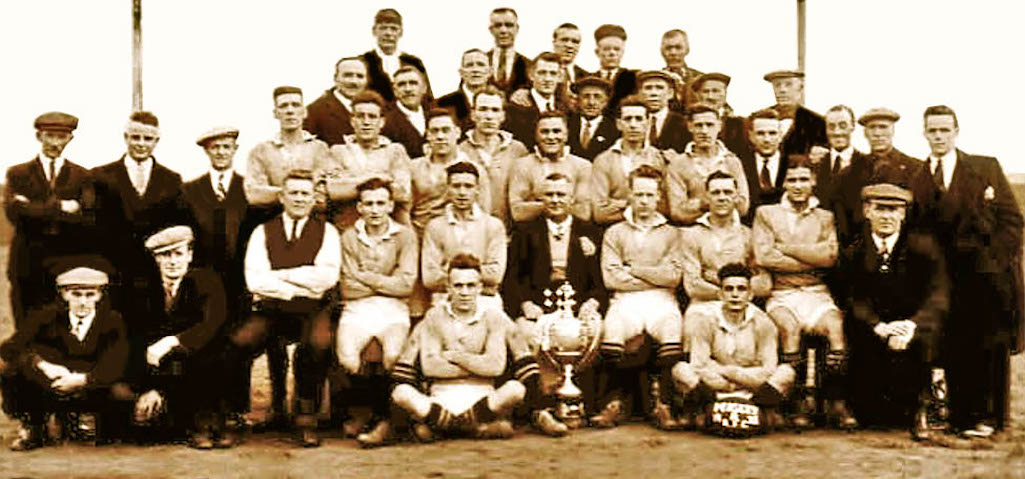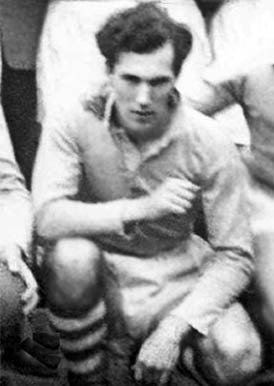 During the 1930s
Jim Robinson
of Gartons Lane in Clock Face played the 13-a-side code for Wigan Highfield. Another Sutton star of the oval ball was
Mick Lawrence
(1928 - 2010)
who signed for Saints in 1948 and scored 26 tries in 72 senior and reserve team appearances before transferring to Warrington. Born John Michael Lawrence in Sutton Manor in 1928, he studied at St.Theresa's junior school and then West Park grammar school where he played rugby union.

Mick worked at Clock Face Colliery as a trainee mining surveyor before qualifying as a consultant engineer. These were the days when players had other jobs and Mick decided to leave Warrington's rugby league side in 1952 to concentrate on his non-sporting career. He probably didn't regret his decision as his work on the tunnel at Liverpool Central Station led to him being presented to the Queen. Mick moved to Thailand in 1963 and died in South Wales in 2010 aged eighty-one. Also born in Sutton Manor was
Frank Kitchen
, who played rugby league for Leigh during the 1950s and also made a name for himself in crown green bowing.


The St.Helens Combination associated football league was originally formed in Sutton on August 4th 1917, when
Ernest Worrall
of 92 Waterdale Crescent called a meeting in the old LMS Club in Penlake Lane (later the British Rail Club). It was originally known as the St.Helens Junior Football League with two divisions. One was intended for players around 17 years of age and the other had an open age. The inaugural teams included St. Helens Junction, Sutton Manor Colliery, Peasley Cross Juniors, Clock Face, Ravenhead St. John's, Allen Barton's and Sutton Rovers. The latter were a highly successful exponent of the 11-a-side game during much of the 20th century. In the photograph below, taken at the end of the 1925-26 season, the team are pictured in Ellen Street. The East Sutton Labour Club, then a wooden building, is in the background.
Jed Rattigan
of Berrys Lane is seated third from the right on the front row.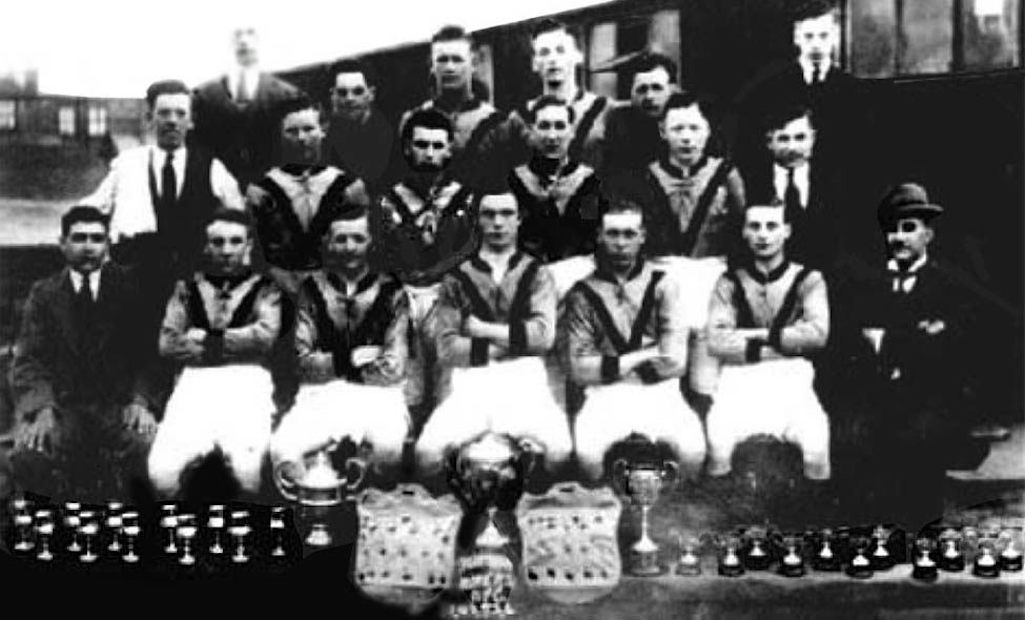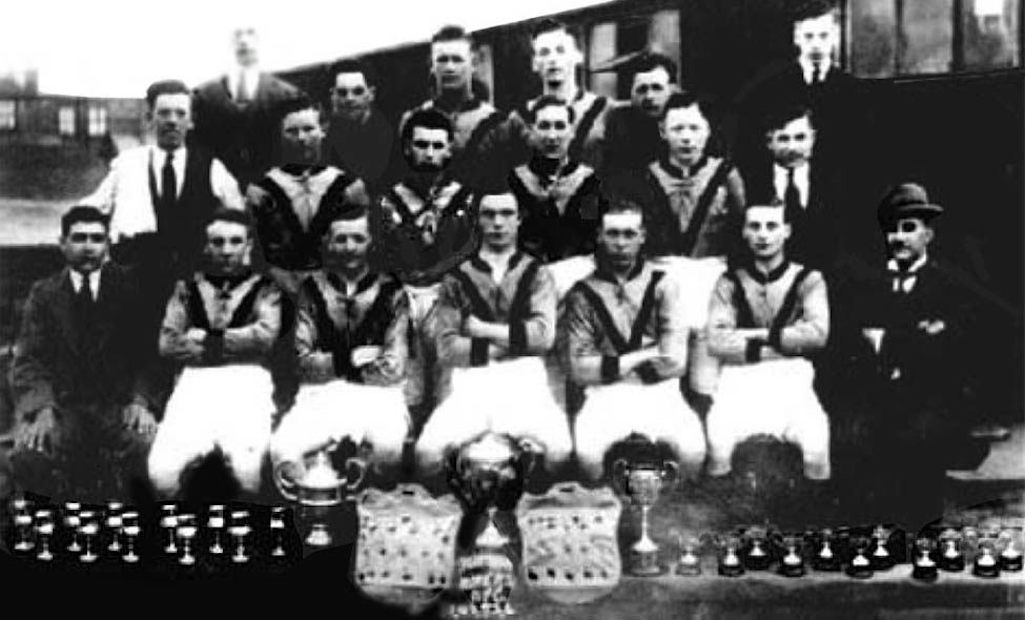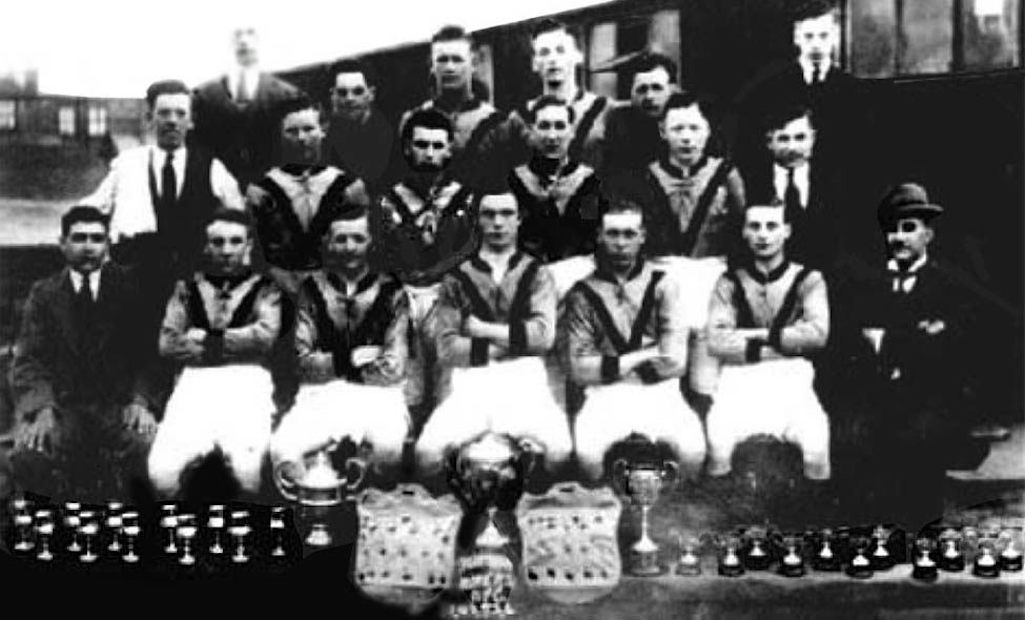 St.Helens Town Association Football Club was associated with Sutton for many years. It had originally been formed around the turn of the century, but was wound up shortly after WW1. In 1946 the club was revived mainly through the efforts of
Jack Friar
who lived at 106 Marshalls Cross Road and was manager of the St.Helens Co-operative Wholesale Society. Friar formed a consortium with a number of businessmen and bought from Pilkingtons the land at Hoghton Road that had formerly been the home of Sutton Cricket Club. The adjacent Bold Colliery supplied the materials that were used to construct changing rooms and refreshment huts and St.Helens Town were accepted into the Liverpool Combination.

Jack Friar was club secretary and
George Fryer
was the ambitious manager of the team. A timber structure from RAF Haydock was converted into a supporters' social club and a stand was built at the ground to seat 200 spectators, as part of a total ground capacity of 10,000.



St.Helens Town's most famous players were German goalkeeper
Bernd 'Bert' Carl Trautmann
(1923 - 2013),
winger
John Connelly
(1938 - 2012)
and
Bill Foulkes
(1932 - 2013)
. Troutmann played 43 games for the club, which he joined in 1948 while working as a farm labourer in Milnthorpe, near Kendal. Every Saturday morning, Bert, who'd been a prisoner of war in Ashton-in-Makerfield, took the train to St.Helens Junction from what was then Westmorland in order to play for the club. As an amateur and alien he couldn't be paid but received £1 in expenses. However, the return train fare to St.Helens was £1 eight shillings!
Alan Rowlands'
'Trautmann The Biography' quotes Bert's first impressions of the Hoghton Road ground:
The pitch looked like a ploughed field, this was at the beginning of the season remember, and I did not relish the prospect of diving around as the season wore on. There was an old hut to the right of the pitch, which the supporters used, and another containing a huge concrete bath. At one end was a training area, on the far side a row of terraced houses and at the far end the Bold Colliery, where a lot of supporters worked. The club had a great feel to it, I could see how committed everyone was and their great enthusiasm for the game. The people, more than anything, made me sign.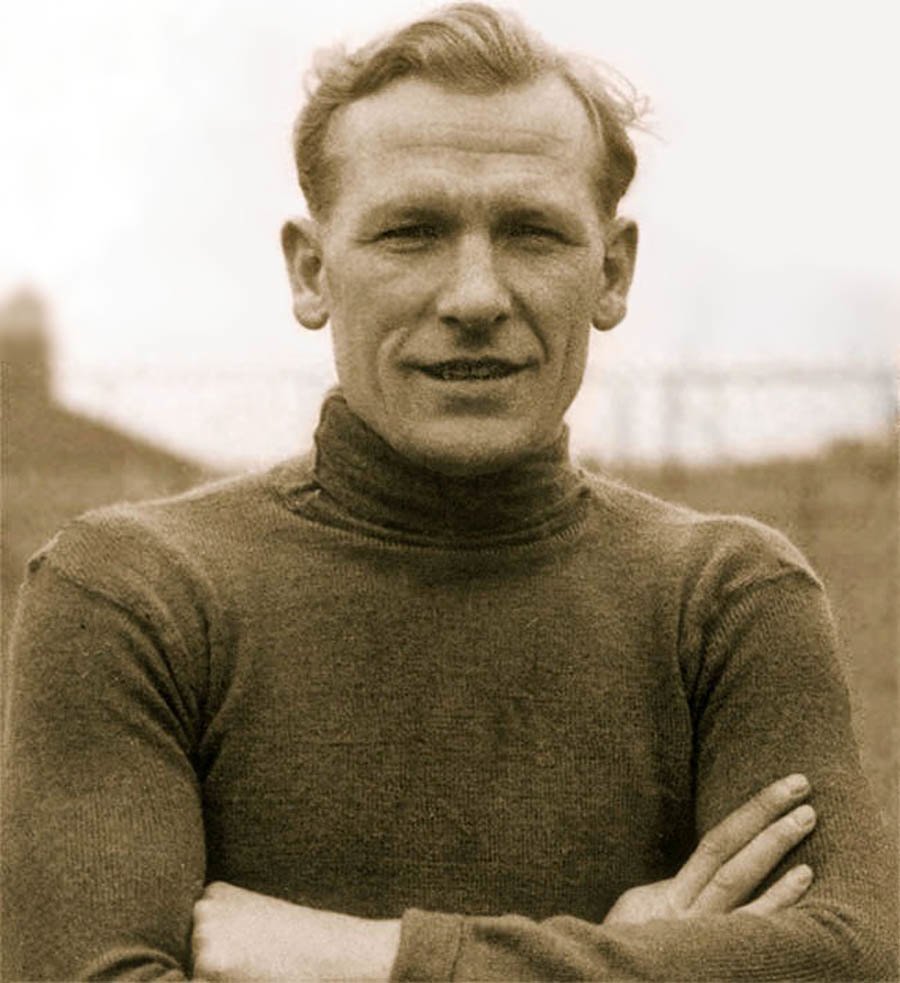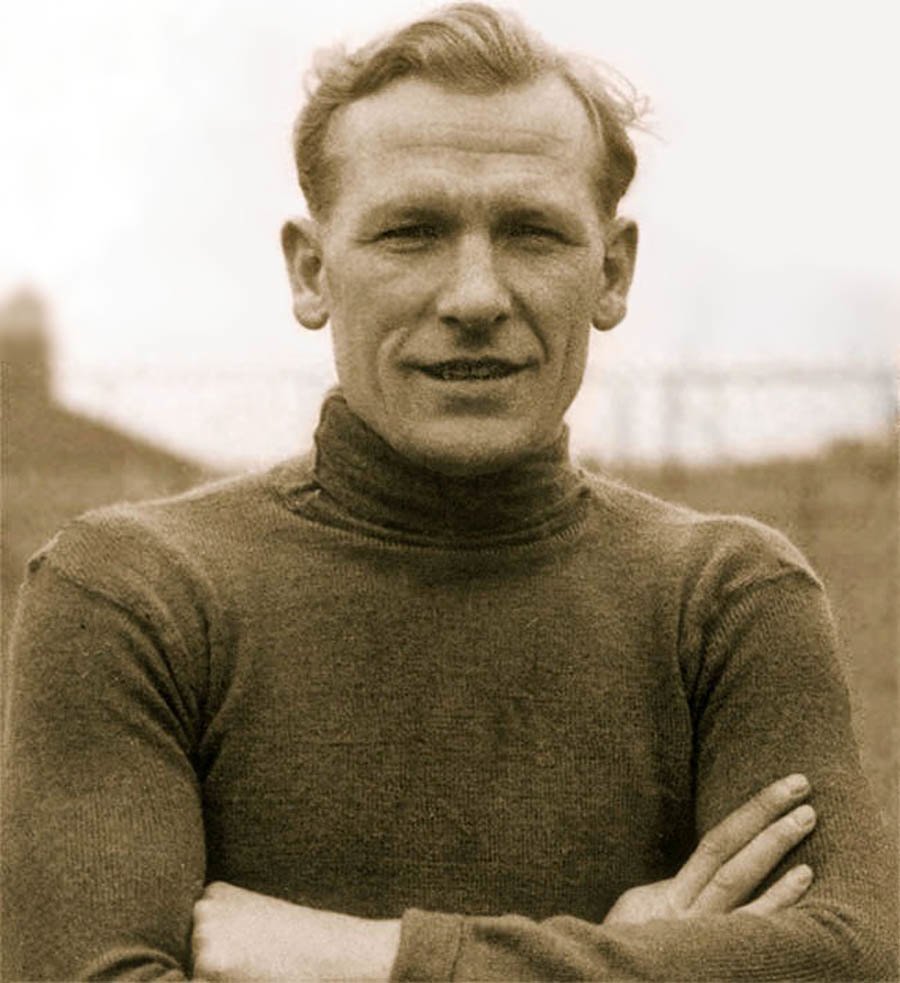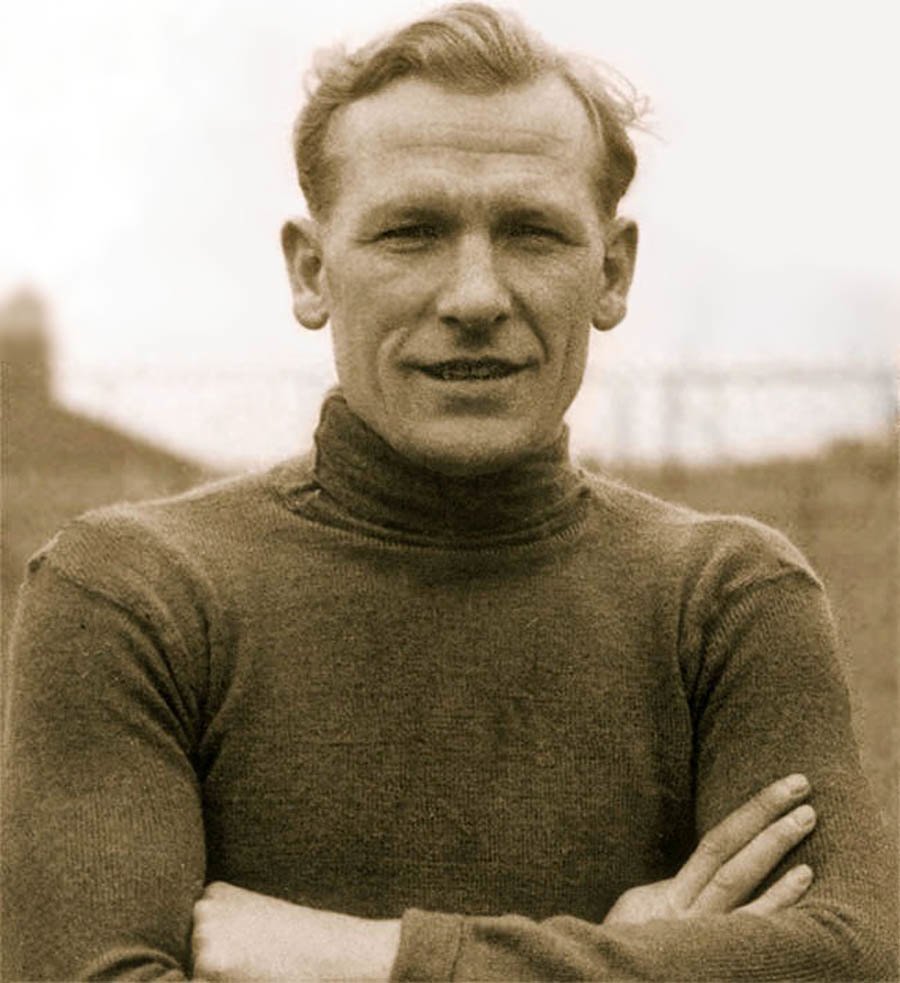 Bert Trautmann quickly became a hugely popular figure and attendances at Hoghton Road increased from 300 to several thousand within a passionately loyal rugby league town. In January 1949, Bert, who with other ex-POWs was employed by the War Agricultural Executive, was transferred from Milnthorpe to a bomb disposal unit in Huyton. Here he worked as a labourer, digging shafts around unexploded bombs.

During that month he was also granted leave from the government to return home to Bremen, so he could see his family for the first time in seven years. The German goal-stopper took with him a large, heavy trunk weighing almost five stones which was packed with foodstuffs that the St.Helens Town's supporters club had presented to him in a Sutton cafe. They'd sacrificed their own ration coupons to help Bert's family in Bremen. The fans had also given a tearful Trautmann an envelope containing 150 one-pound notes. A small fortune in those days and it was a gesture that he's never forgotten.


Speaking in 2009, 86-year-old Trautmann, who used to drink in the Junction Inn, commented to the St.Helens Star on the time that he spent in Sutton:
St Helens gave me a new life – the five years in the war and three years as a POW took eight years out of my life. I came out and was welcomed in to a beautiful community in Sutton. It was a mining district – miners are the same the world over and very warm-hearted and they took to me.
Bert, however, had a short fuse and a tendency to argue with officials. He was sent off for the first time in April 1949 when playing against glass side UGB. However, four weeks later St.Helens Town won the Mahon Cup and began the following season in division 2 of the Lancashire Combination. Although Trautmann, who'd been watched by scouts for some time, only played a few more games at Hoghton Road as he signed for Manchester City on October 6th 1949. The signing took place at 106 Marshalls Cross Road inside the bedroom that a flu-ridden Trautmann was sharing with Jack Friar's nine-year-old daughter, Barbara. He'd temporarily moved into the Friar family home in Peasley Cross while he recovered from his illness. A persistent
Jock Thompson
, manager of the Maine Road club, was at his bedside for almost four hours and Bert told Barbara that he'd only signed the contract as he was desperate to go to the toilet! City signed the player behind the back of Friar, who was at a meeting in Manchester, and they also beat Burnley to the signature of the German goalie. The Clarets had agreed to Friar's request to make a 'donation' to St.Helens Town in lieu of a transfer fee. Being on amateur forms, no fee was permissible, but there was nothing to prevent a gift to the club. However, St.Helens Town received nothing from Manchester City, apart from a verbal agreement to hold friendly games between the two sides, for which the 'Sky Blues' contributed under-strength teams.

Although the pressured signing was considered controversial in St.Helens, it was hugely so in Manchester, especially amongst members of the large Jewish community. The invective was so strong that at one point Trautmann was quoted as saying that he wished he'd stayed in St.Helens. The Luftwaffe sergeant, who'd been awarded the Iron Cross, had been used to tolerance, kindness and even hero-worship in Sutton - not hatred. In
Catrine Clay's
2010 biography, 'Trautmann's Journey – From Hitler Youth to FA Cup Legend', the author paints him as having been a loyal Third Reich supporter, who was far from being a good, innocent German who'd been accidentally caught up in the war.
So the hostility to his signing was fully understandable. However, Bert continued living at 106 Marshalls Cross Road for a further nine months and with the support of the Friar family, club management and other players, soon won over the City fans. His marriage to
Margaret Friar
, the daughter of Jack, took place in March 1950 in St.Helens and their son
John Michael
was born during the following October.


On May 3rd 1956, the ex-German paratrooper became the first goalkeeper to be awarded the Football Writers' Association Footballer of the Year. Two days later in the FA Cup final against Birmingham City, Trautmann broke his neck but continued in goal despite terrible pain. This was in an era when substitutes were not allowed and Bert's bravery for the final seventeen minutes of the game, allowed Manchester City to win the cup. However, within three weeks, triumph turned to tragedy for Trautmann as his five-year-old son John was killed in a road accident in Bramhall, near Stockport. The young boy had dashed out from behind a mobile sweets van and was knocked down by a car. John's funeral took place at St.George's church in Stockport, with his burial in Sutton at St.Nicholas church. A large crowd gathered in New Street to pay their own respects and as the burial took place at lunchtime, many Sutton schoolchildren took the opportunity to watch the proceedings.

Trautmann ended up playing 545 games for the Sky Blues and after retiring from playing in 1964, began a managerial career at Stockport County. The Bremen-born goal-stopper saw out his days in Valencia in Spain, dying in 2013 at the age of 89.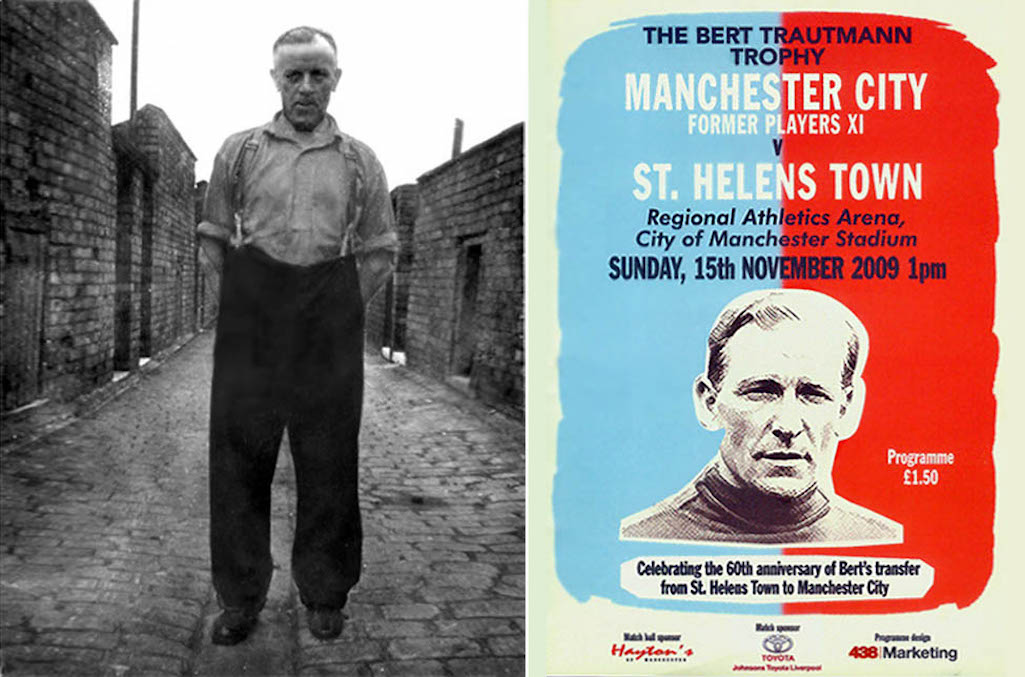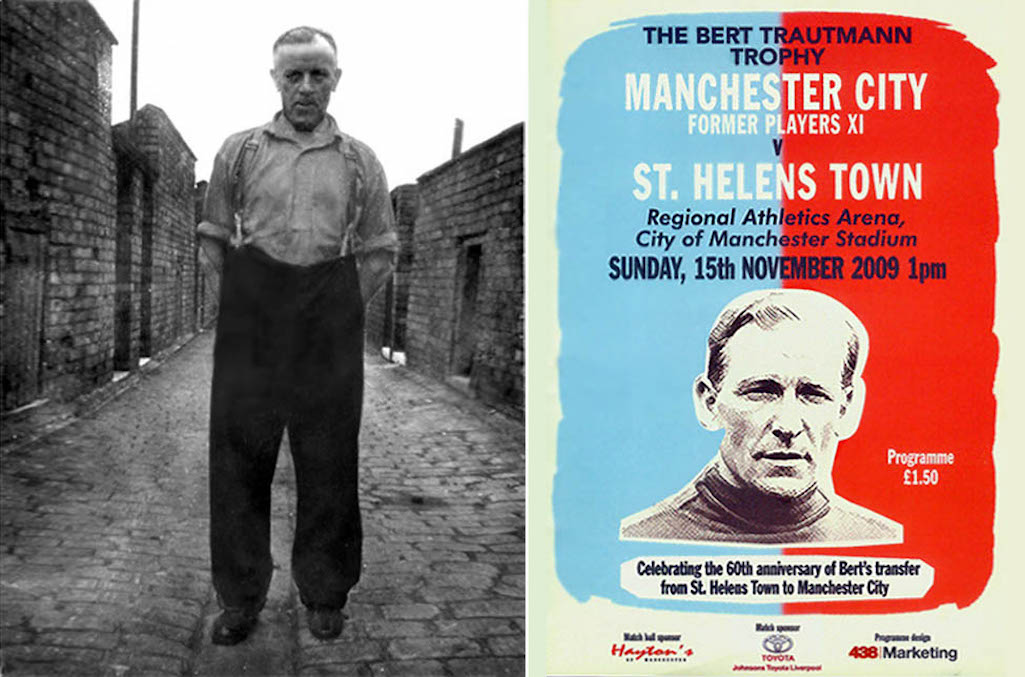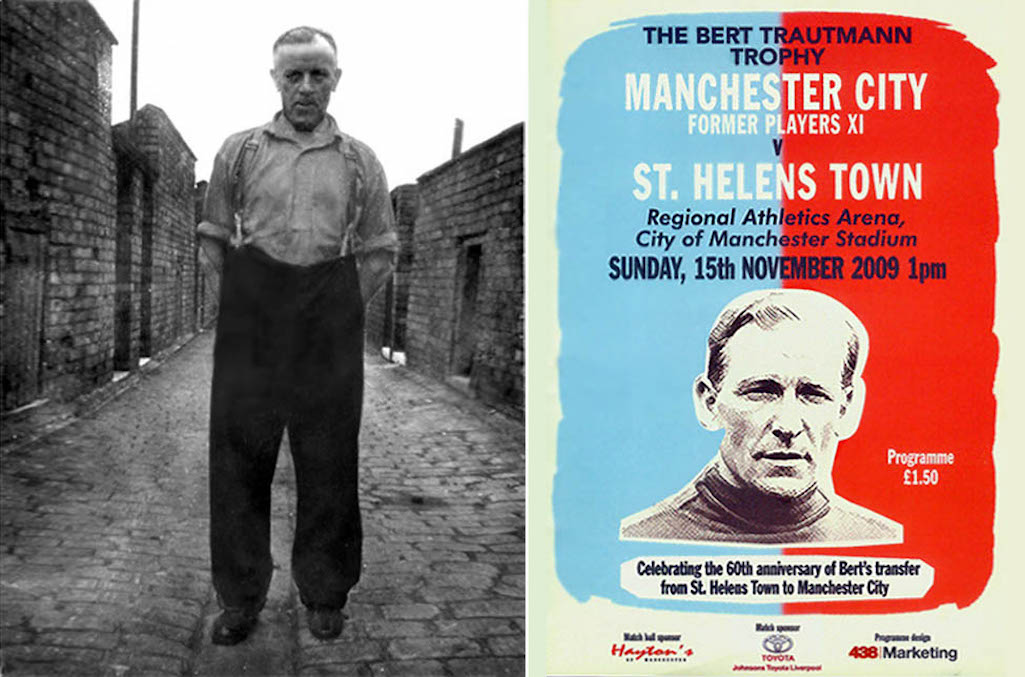 Pictured above is
Richard 'Dick' Kitts
in the back entry of his Edgeworth Street home in 1947. Dick was a keen sportsman who played for a number of clubs in the Sutton district and then became a member of St.Helens Town's support staff, along with trainer
George 'Bold' Thomas
. Son-in-law
George Houghton
writes that Dick Kitts was:
... a jack of all trades at St.Helens Town and acted as trainer, groundsman and general dogsbody in the Trautman era. My wife remembers Bert Trautmann coming to her home when there was still some resentment from certain people about him being German and her mother welcomed him saying "Well he is some mother's son". Despite losing a son of her own in the conflict, they became very friendly with Bert and they regularly went to see him play at Manchester City.
Another important member of St.Helens Town's support staff at this time was
Herbert 'Bert' Knapper
. He was known as "Mr. Town Ground" and used to mark out the playing field for matches. Bert was also a starter for athletics meetings at Penlake Sports and possessed a remarkable collection of pistols.

On Sunday November 15th 2009, St.Helens Town played a Manchester City Former Players XI for the Bert Trautmann Trophy which they won 6-5. The match commemorated the 60th anniversary of Bert's transfer, although Town's Honorary President, then resident in Spain, was unable to attend through ill health. The club had left Hoghton Road in Sutton nine years earlier for Saints old Knowsley Road ground, which they vacated in 2010 for grounds in Ashton and Atherton. St.Helens Town are currently in the first division of the Hallmark Security League and will be returning to St.Helens in September 2016, when they will be playing home games at the revamped Ruskin Drive.


Bert Trautmann died at his home near Valencia on July 19th 2013. A special memorial charity game between St Helens Town and Manchester City took place at Prescot Cables' Valerie Park ground on November 17th. This was attended by members of Bert's family and supported by former team mates from both clubs.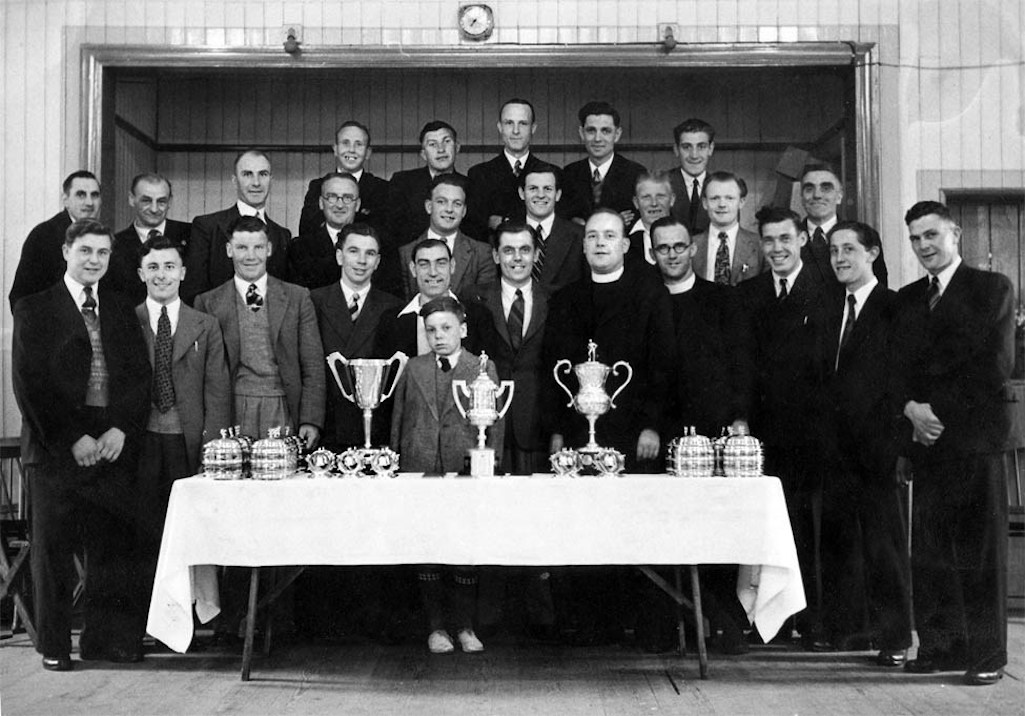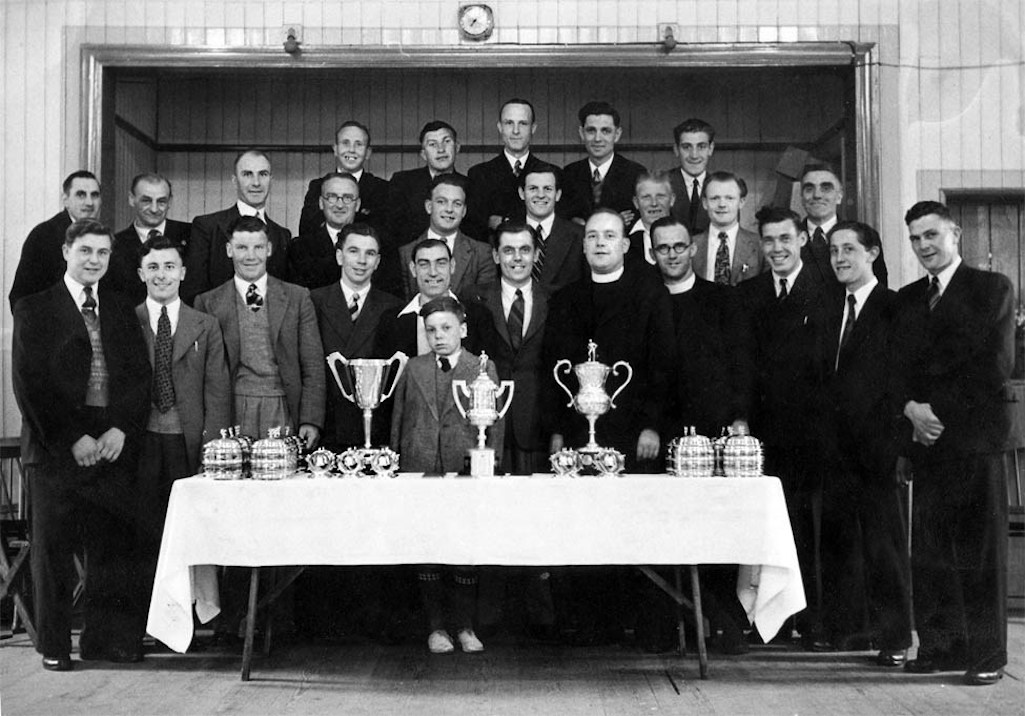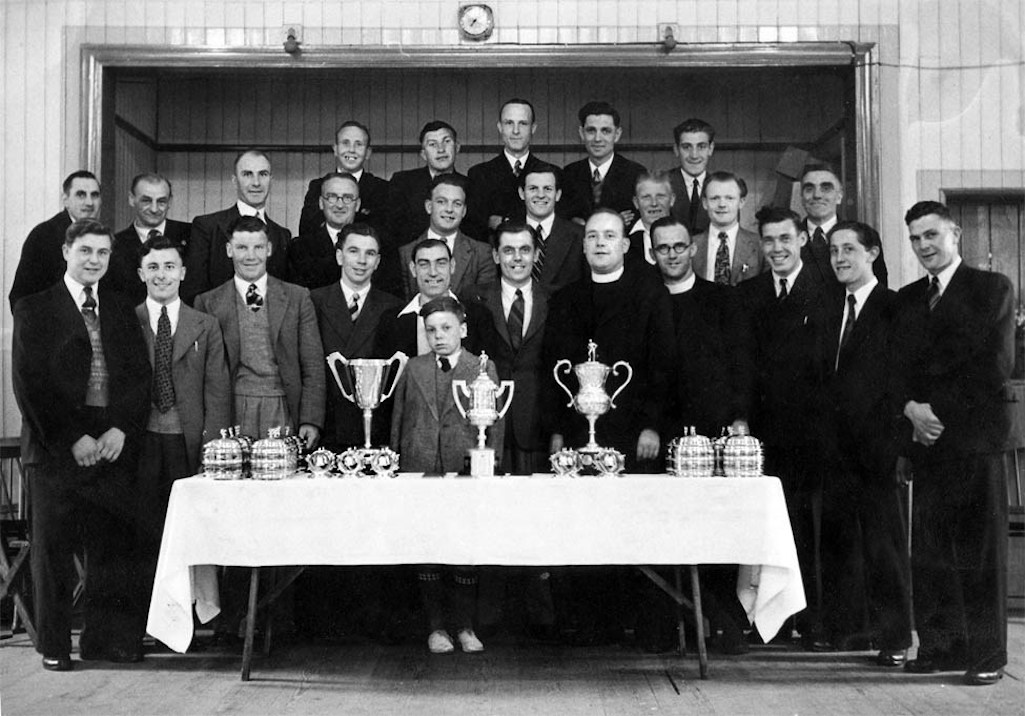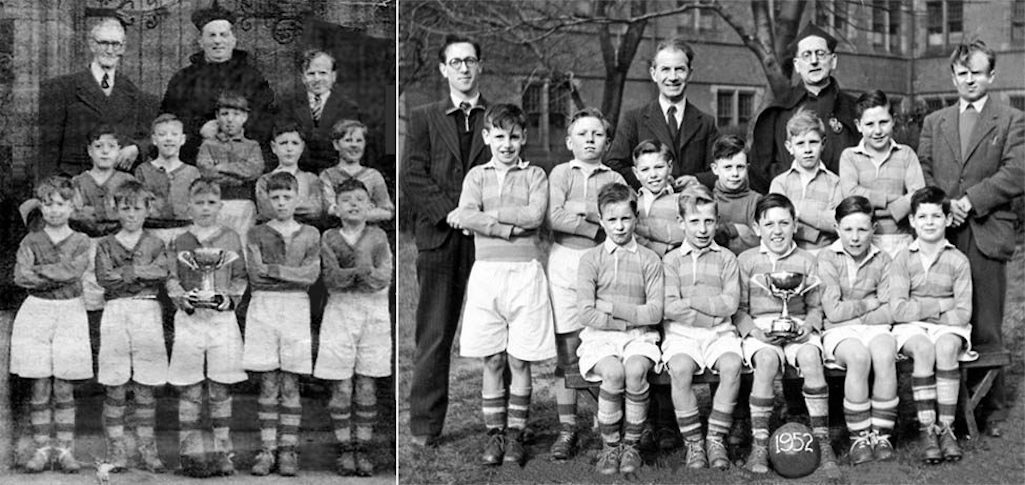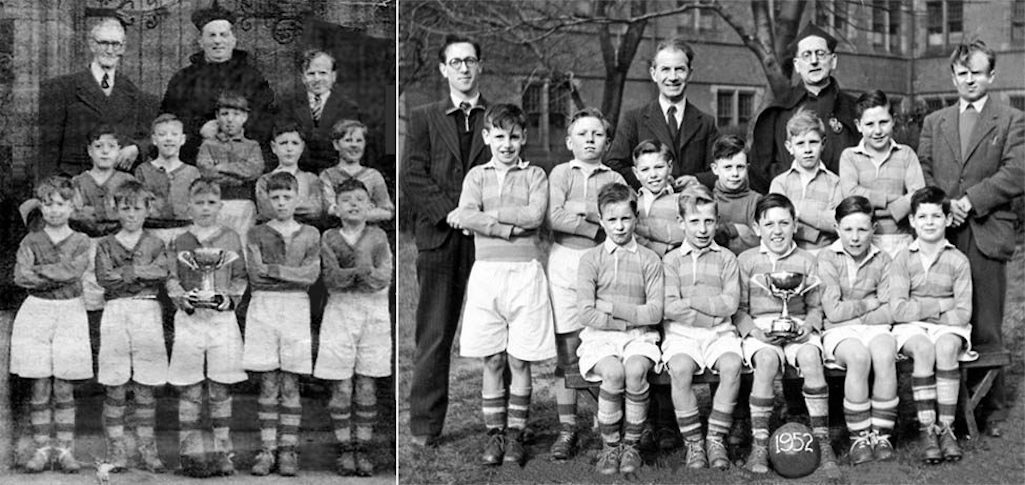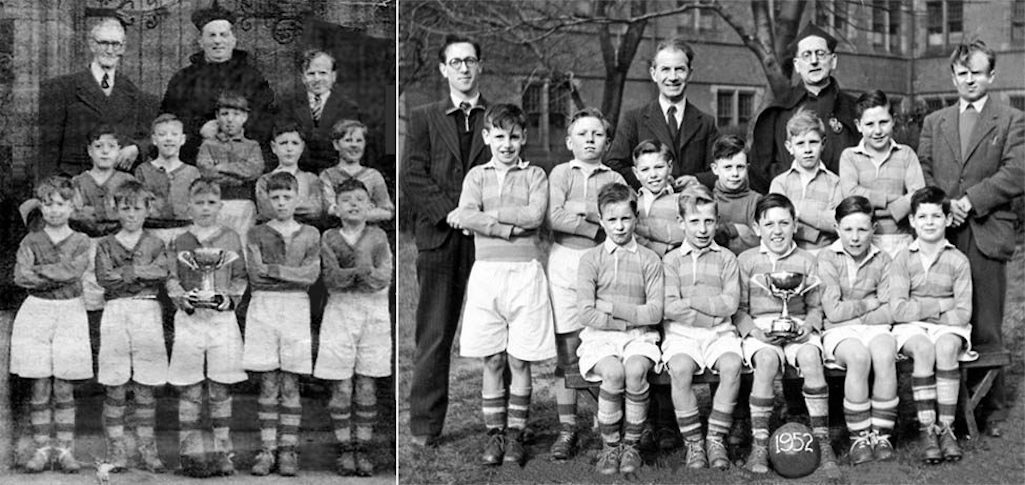 John Connelly
was born on July 18th 1938 in Clock Face and attended St.Theresa's school in Sutton Manor. Connelly played for St.Helens Town and was spotted by scouts from Burnley when they attended a match in November 1956. They went to the game to observe another player but Connelly so impressed them that he was offered a trial at Turf Moor and the rest is history!


In 265 appearances for Burnley as a winger, he scored a remarkable 105 goals and in 1964 he transferred to Manchester United who paid £56,000 for him. Connelly received 20 international caps and was in England's 1966 World Cup-winning squad but only played in the opening game against Uruguay. He was an unused reserve in the celebrated 4-2 final win over West Germany.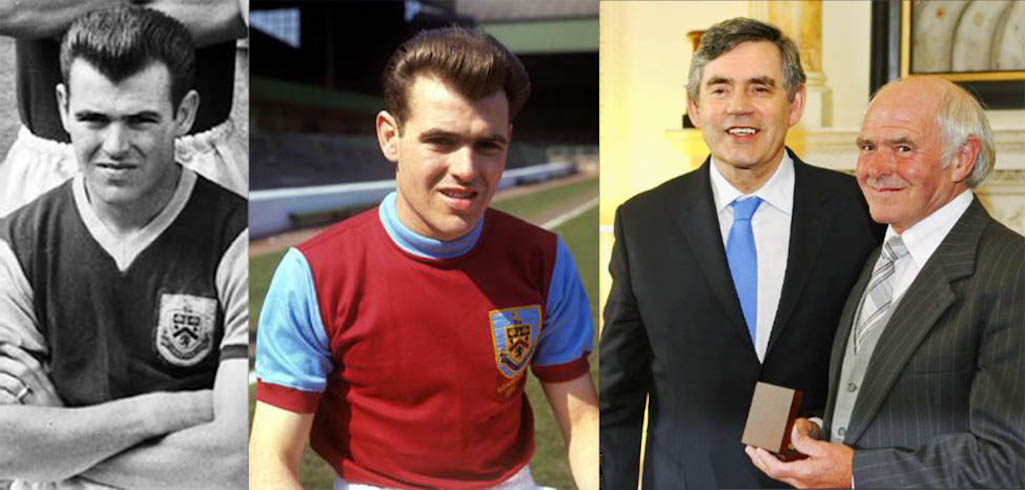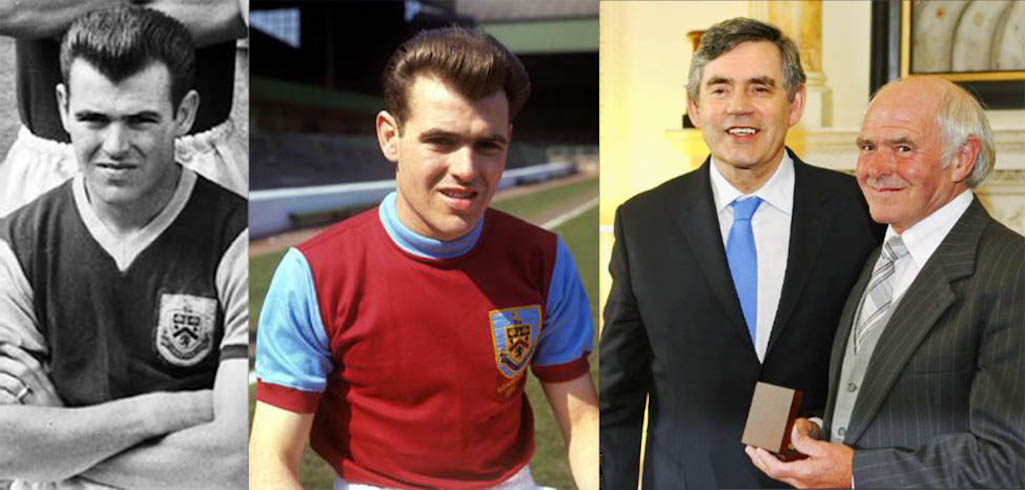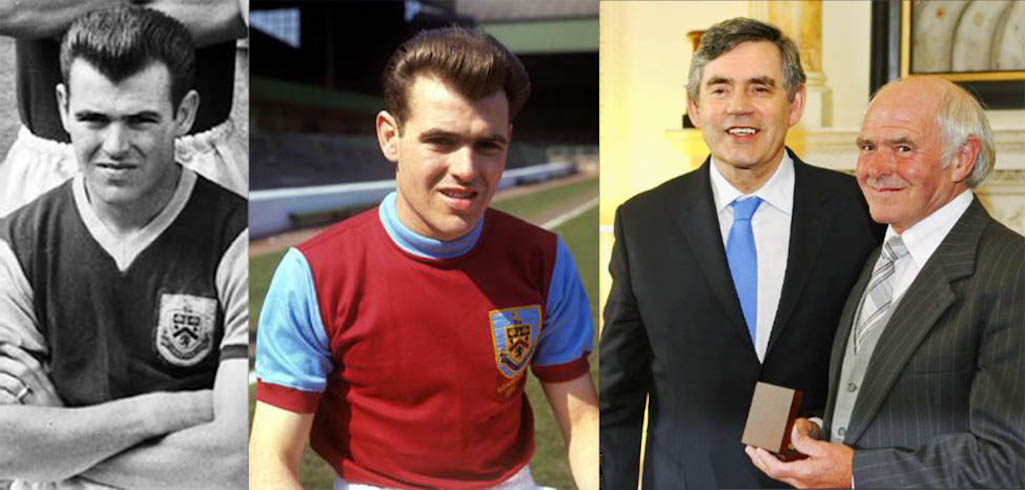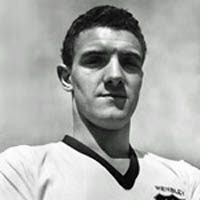 On June 10th 2009, John Connelly was finally awarded his World Cup winner's medal, forty-three years after the event! Prior to 1974, world football governing body FIFA only permitted players who'd actually started a cup final to receive a medal. As a result of a campaign, FIFA decided to retrospectively award match honours. So John Connelly was invited to 10 Downing Street to belatedly receive his award from Prime Minister
Gordon Brown
, accompanied by FIFA President
Sepp Blatter
. John passed away in October 2012.

Other footballers of note from the Sutton district include
Harry Parry
of Bolton Wanderers,
Bill Luckett
of Southampton,
John Quinn
of Sheffield Wednesday,
Ken Finney
of Stockport County and Clock Face's
Gary Owen
who played for Manchester City and West Bromwich Albion. John Quinn had a lot in common with John Connelly. They were the same age, both fathers were miners and both attended St.Theresa's school in Sutton Manor. There was also the brilliant Busby Babe
Bill Foulkes
, who came from Thatto Heath and played for St.Helens Town whilst working at Lea Green Colliery's Queen Pit. He played 679 games for Manchester United, mainly at centre back, and survived virtually unscathed from the Munich air disaster of February 6th 1958.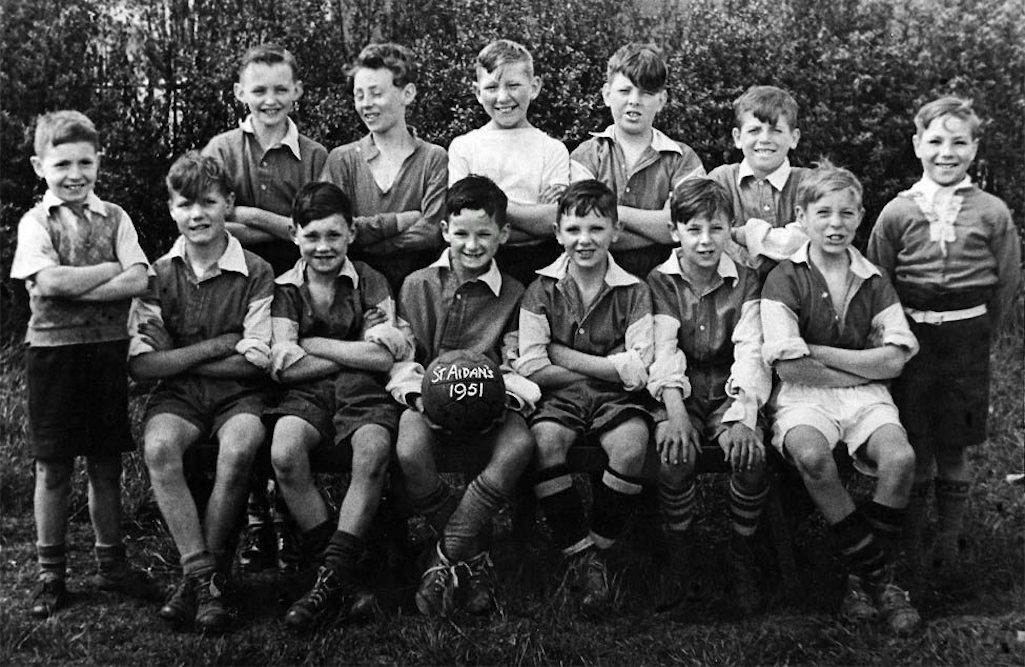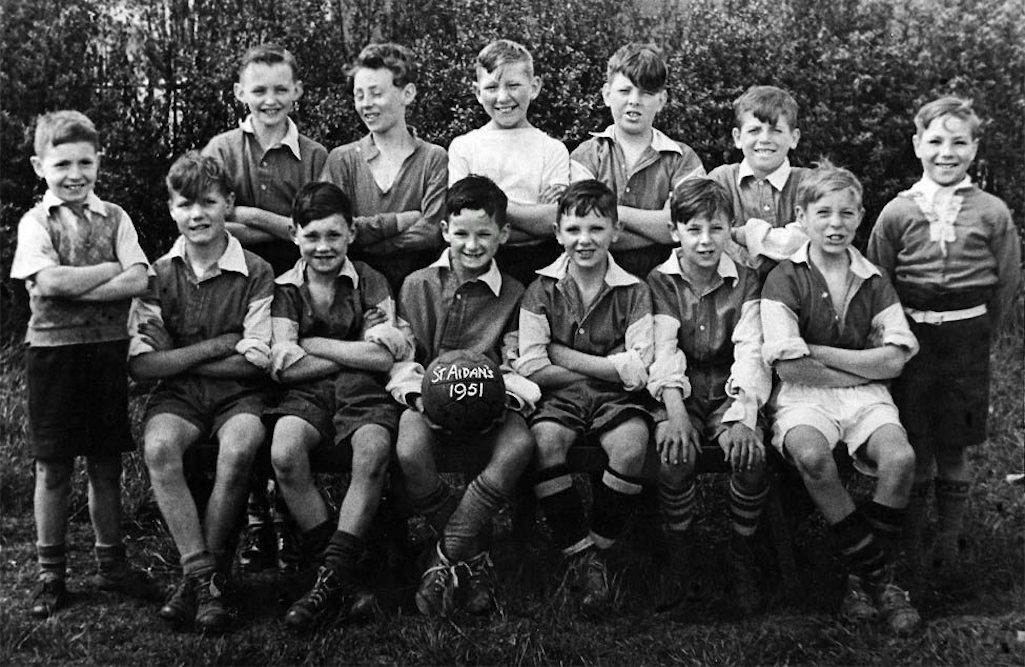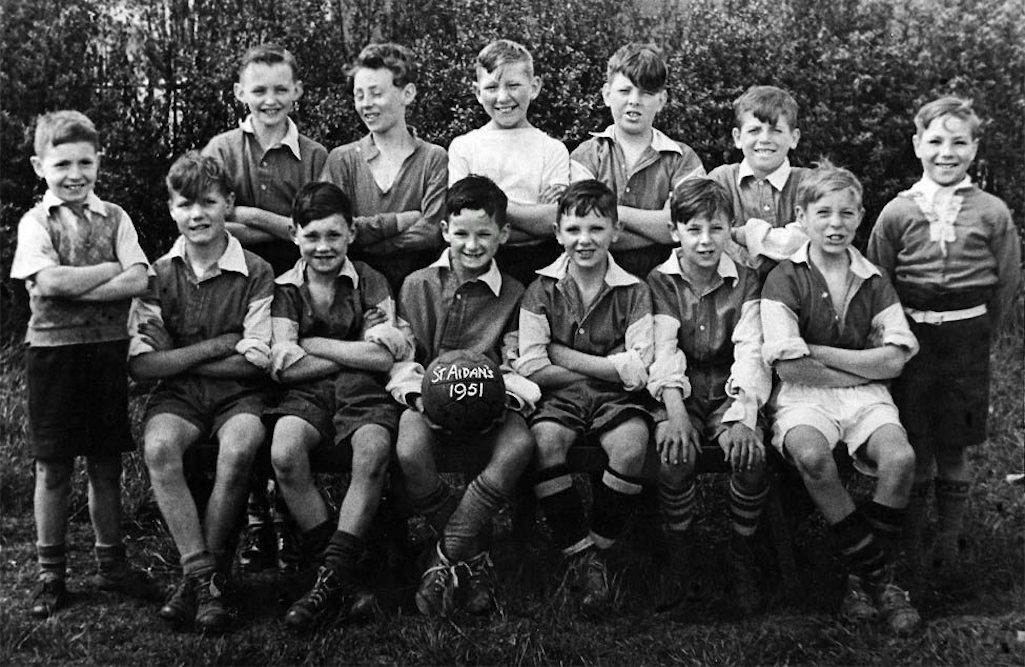 Mention must be made up of respected referee
Jim Finney
(1924 - 2008)
who came from Sutton Road and went to Robins Lane School. Three years after being appointed to the Football League referee's list, Finney took charge of the 1962 FA Cup Final between Burnley and Tottenham Hotspur and at the end of the game was presented with the match ball by Danny Blanchflower. He also officiated at the 1966 World Cup Finals, however, injuries sustained in a road accident five years later, prematurely brought his career to an end.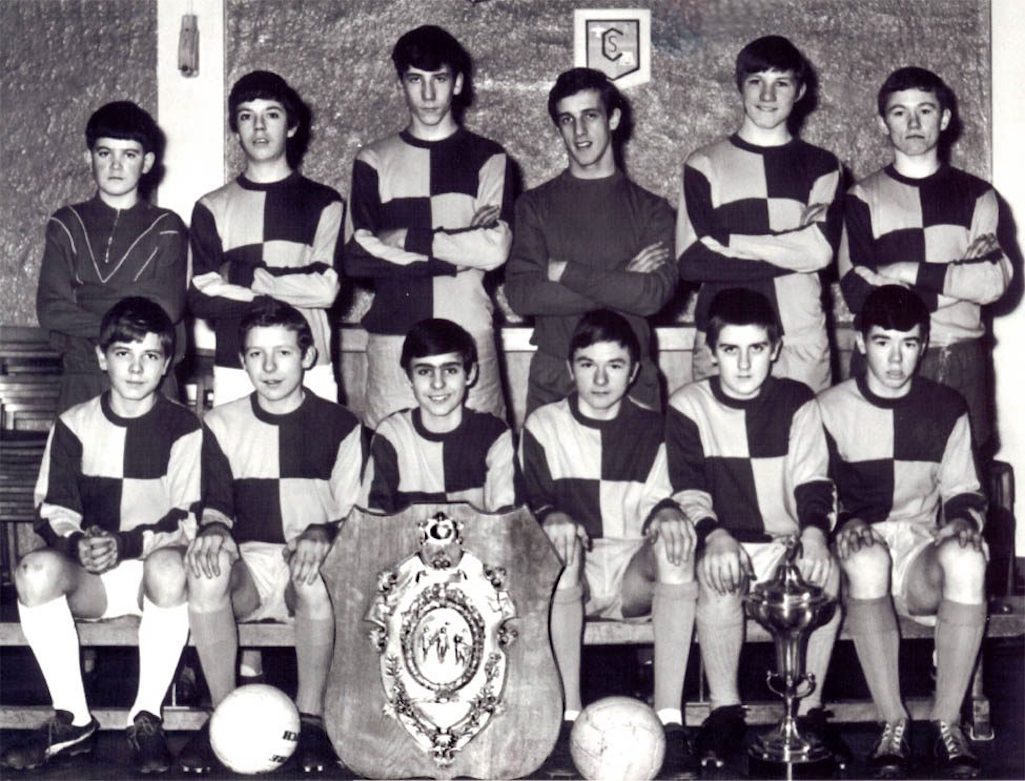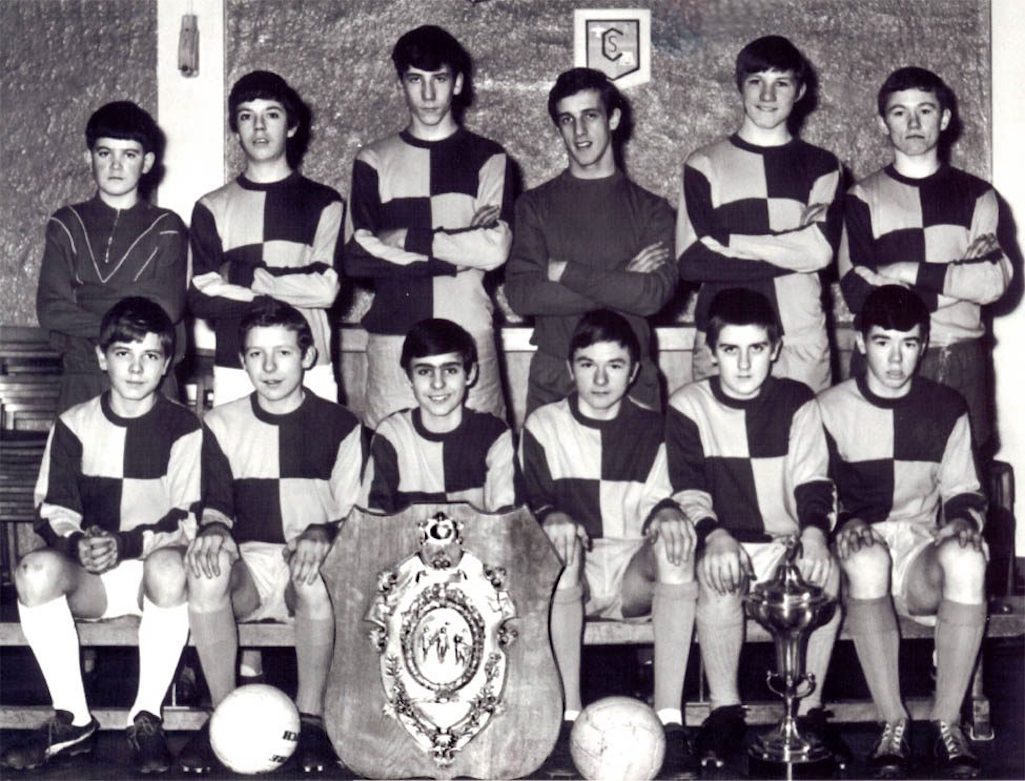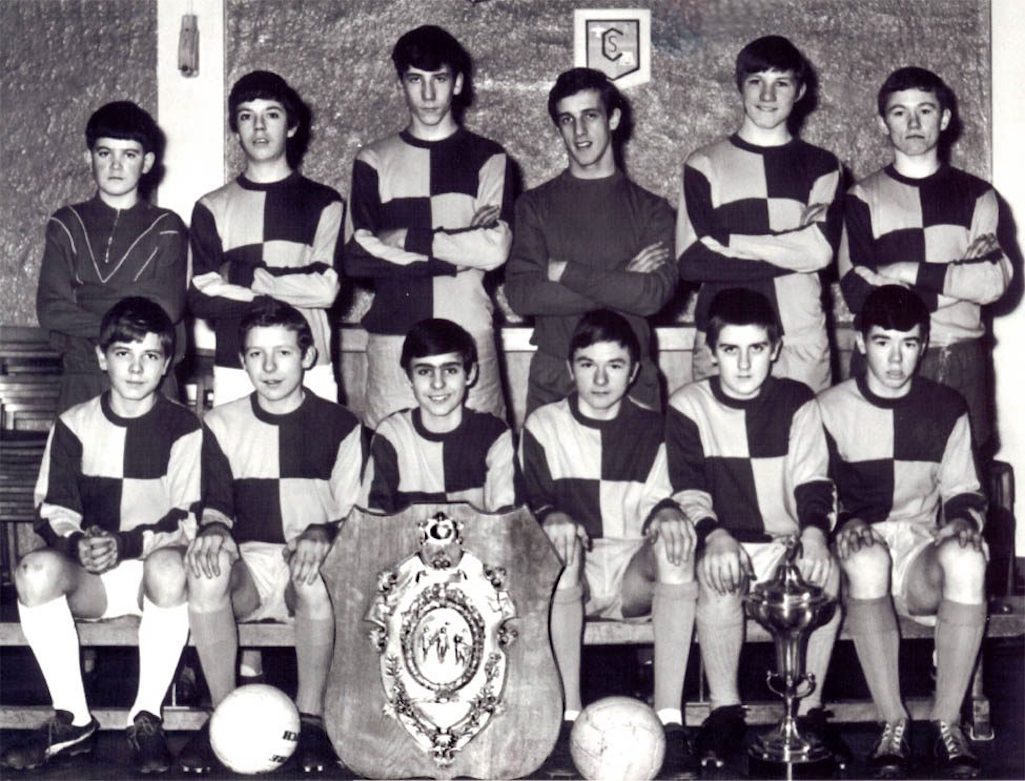 As for amateur soccer in Sutton, the twentieth century witnessed numerous teams in the district from school and church elevens to teams representing its industries, such as mining. Many have played just for fun with the traditional coats for goalposts, but others have played competitively and won trophies. The above photograph is of St. Cuthbert's R.C. School under 15's team who are displaying their St.Helens Schools Championship Shield. The Berry's Lane team beat Parr Central 3–0 in 1965 to take the shield and become champions of the town. In total the team won five trophies, including the Andrew Leyland Cup seen on the right of the photo, which they won in 1964.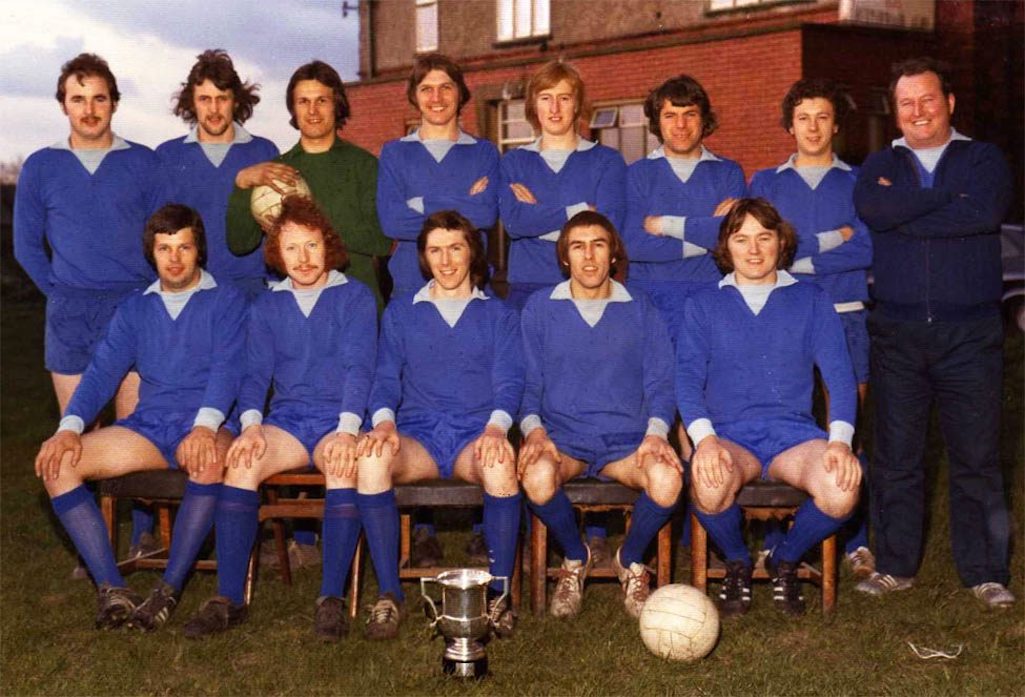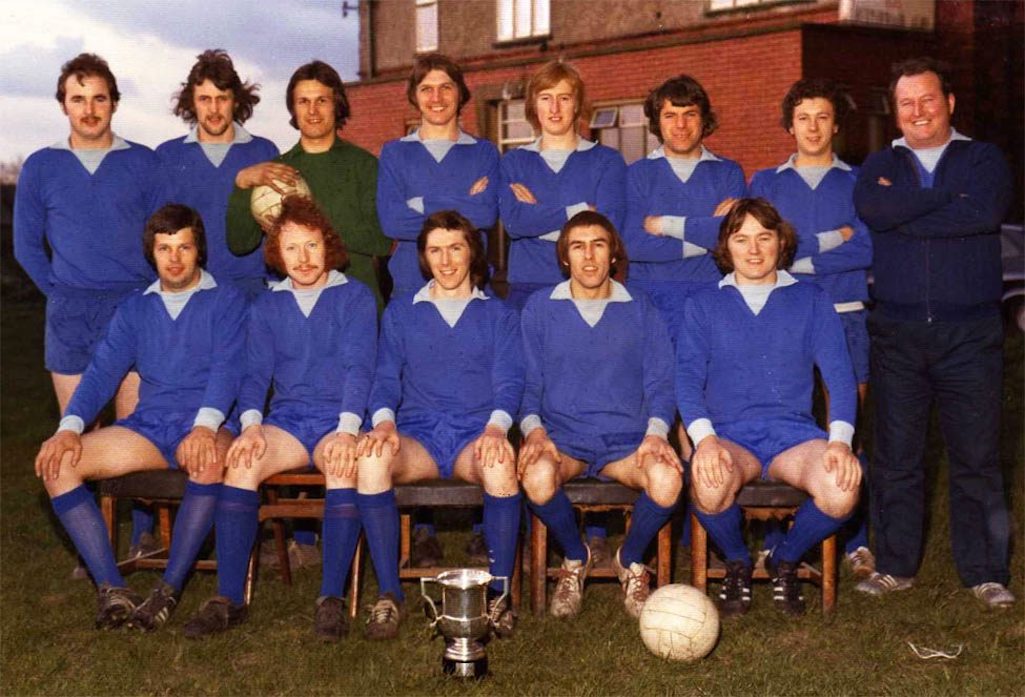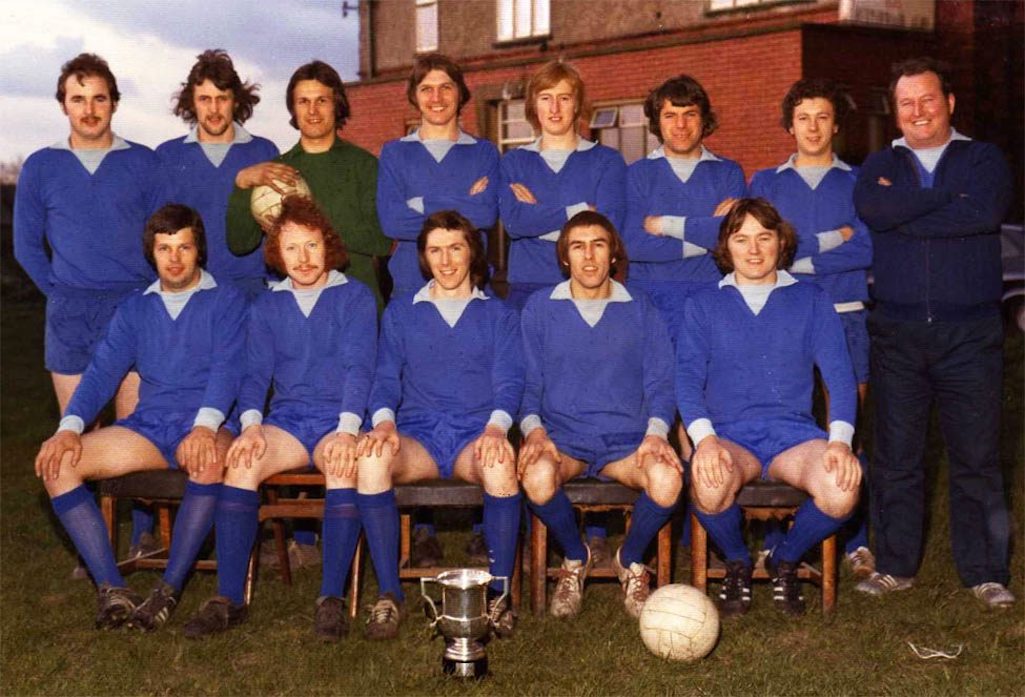 Clock Face Recs football team have also won many a cup. Above is their team from 1974/5. On the Back Row (Left to Right) is Colin Nujmarlia, Austin Marsh, Graham Ashton, Mel Moran, Alan Green, ?, John Daverin, Ernie Liptrot. Front Row (L-R): Brian Williams, Anthony O'Keefe, Geoff Sephton, Trevor Muick and Ken Halsall.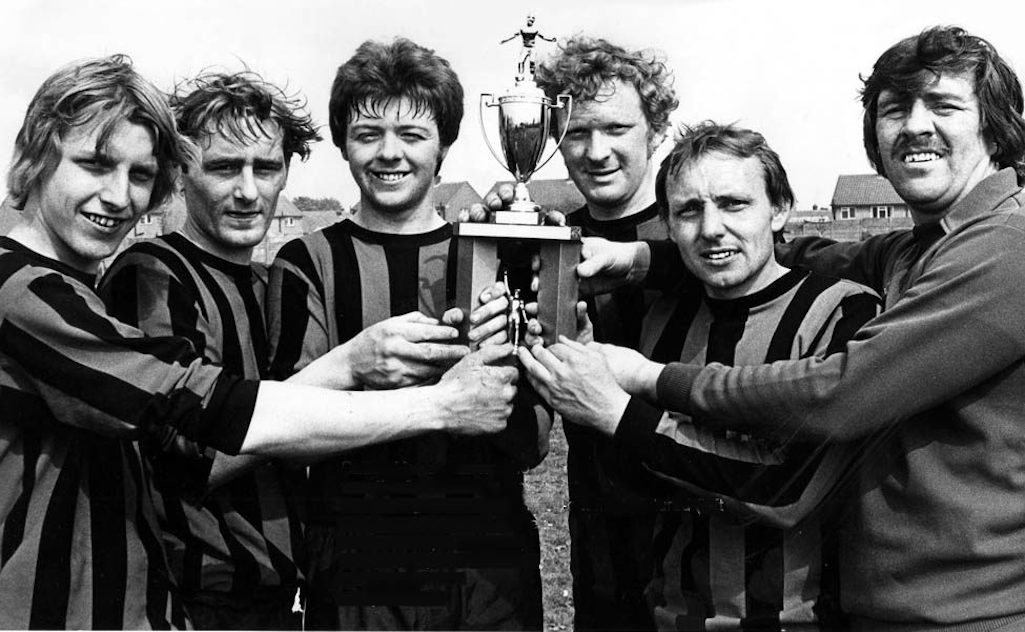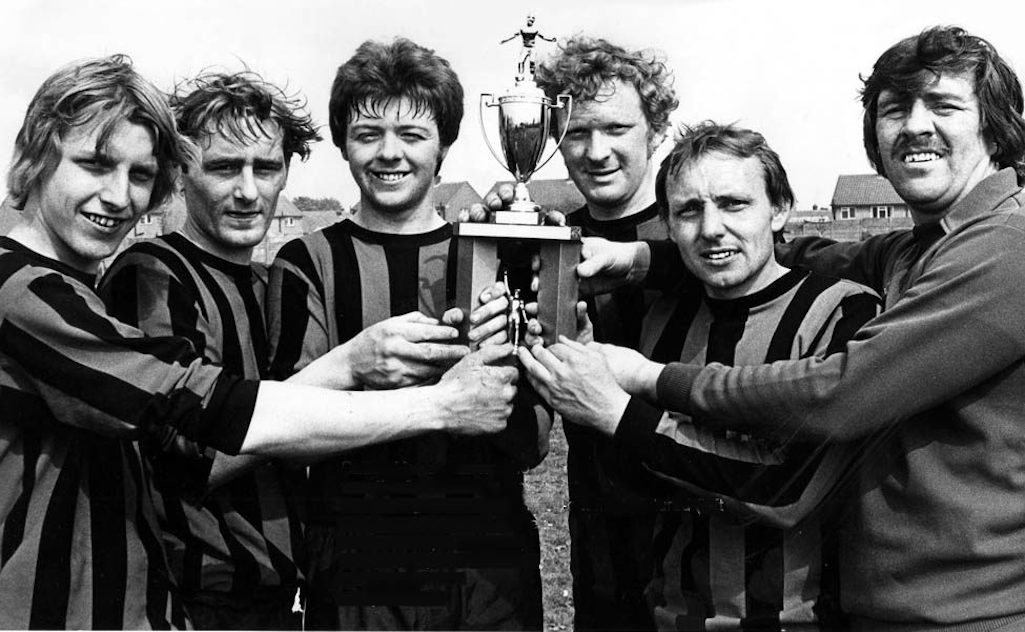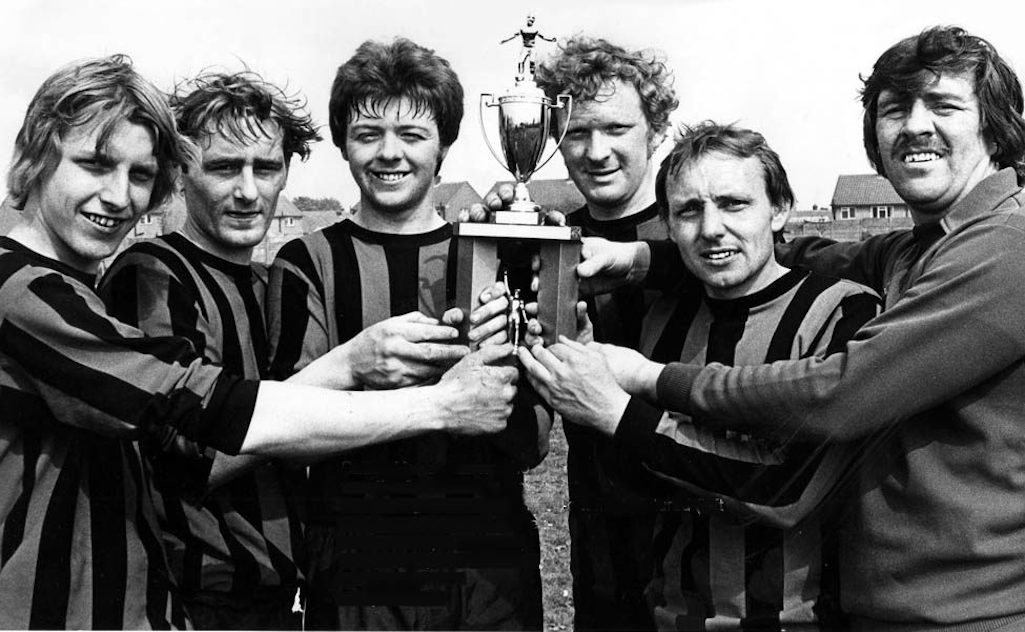 This page has been devoted exclusively to the history of male sports in Sutton with women's participation largely limited to the walking day athletics contests that were held in Sherdley Park. However during WWI, when many women took men's jobs in factories and munitions' works, a number of female football teams played competitively and the
Sutton Glass Works
is regularly said to have had their own women's eleven.



However the Lancots Lane glassworks, owned by the London and Manchester Plate Glass Company, had in fact closed eleven years before the outbreak of hostilities. Although locals still referred to the site as Sutton Glass Works, it was actually the
Sutton Bond 1201
munitions factory where the women worked. The team played 'Lady Munitioneers' matches against opposition such as Rainhill Munitioneers. In April 1918 an inter-departmental knockout competition was held with the final played at the Sutton Commercial ground at St.Helens Junction between the Shell and Forgings departments. At the end of the war, with most women sacrificing their jobs in the munitions and other factories to the returning men, most female teams disappeared. There were a number of exceptions and the 'Sutton Glass Works' team reformed as St.Helens Ladies AFC.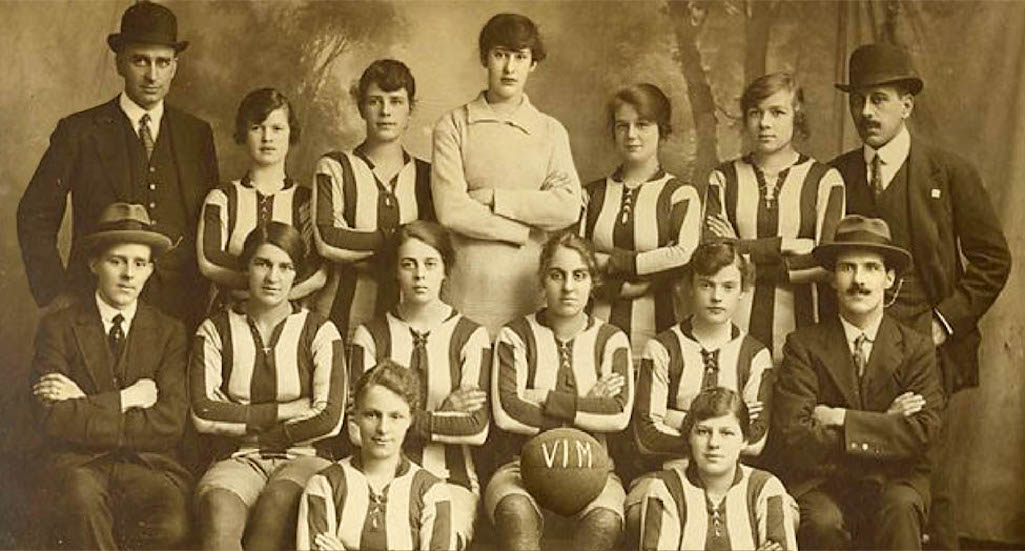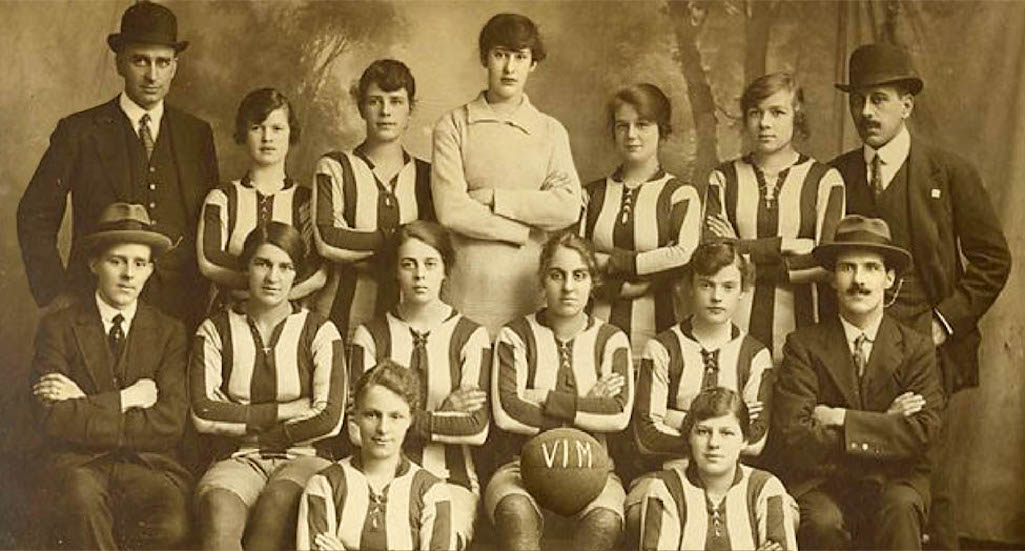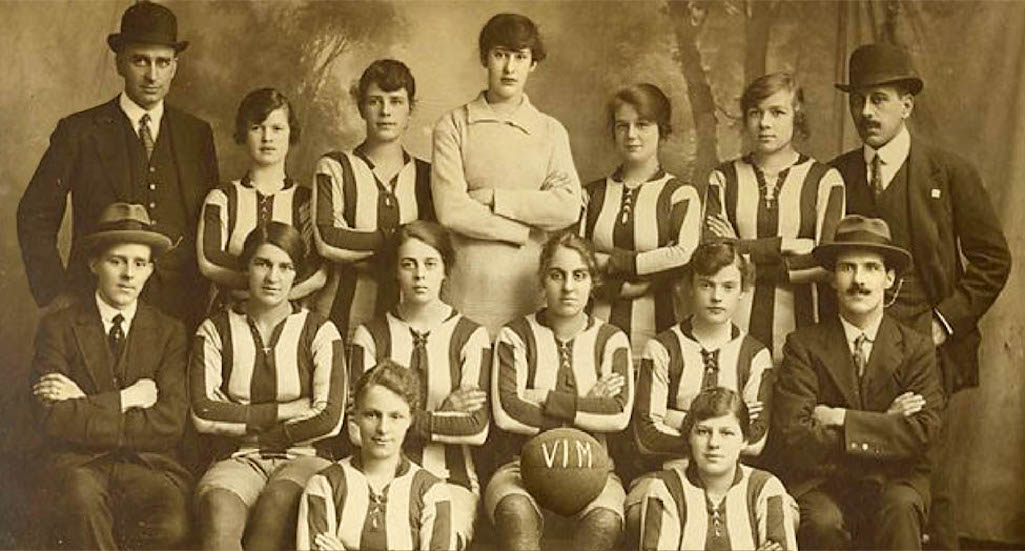 Alice Woods
and
Emma Grice
were two notable female football players from Sutton. Alice was born in 1899 and in her childhood had resided in Watery Lane and later in Sutton Road. Her coal miner father James died when she was young and so Alice was brought up by her mother Margaret and older siblings James Jnr. and Jane. Towards the end of the war Alice obtained a position at the Sutton Bond munitions works in Lancots Lane and was asked to join their women's football team. She was already impressing as an athlete, who could run 100 yards in 12 seconds, and later held the distinction of being the first woman to win a race under Amateur Athletic Association rules.

Alice told her brother John about the invitation, who as
Jack Woods
played for Halifax Town in the Football League. He taught her how to play the game using a blackboard as a teaching aid. From Sutton Bond Alice transferred to St.Helens Ladies and after scoring a goal against Dick, Kerr's side in 1919, the 20-year-old was recruited by their manager
Alfred Frankland
. Dick, Kerr's was a munitions factory in Preston that also manufactured locomotives and pontoon bridges. Their female football team was formed as a result of the workers enjoying kick-abouts during their lunch break. Dick, Kerr's (and St.Helens Ladies) raised huge sums for charity in matches played in front of tens of thousands of spectators.

In 1920 Alice was a member of the first British women's football club to take part in an overseas tour when Dick, Kerr's played in France. Later that year on Boxing Day, an astonishing 53,000 people crammed into Goodison Park – with over 10,000 outside unable to gain admission – in order to watch Alice and her team beat St.Helens Ladies 4 - 0.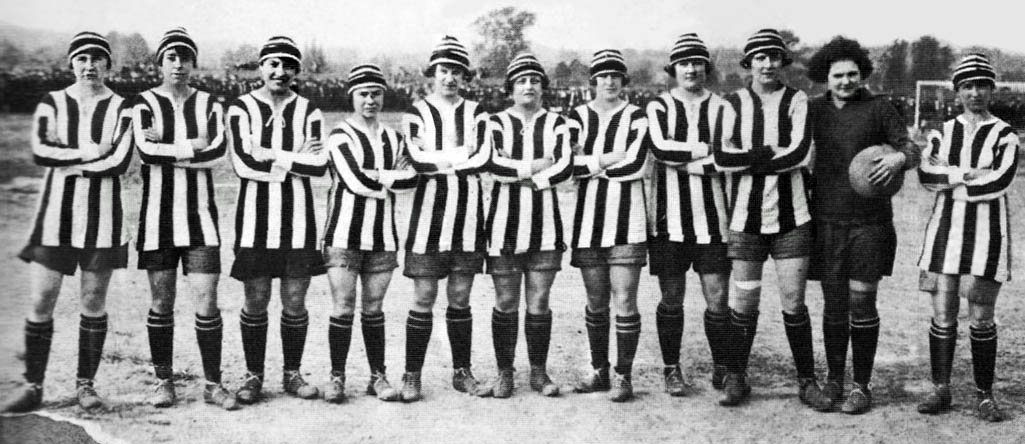 Alice is pictured 3rd from left in this 1922 photograph of Dick, Kerr's on the team's pioneering tour of the United States. Soon after their return home in 1923, Alice retired from the game and in 1927 she married
Herbert Stanley
. During her short career playing for Dick, Kerr's team, Alice had won a gold medal and she proudly wore it around her neck until her death in 1991 at the age of 92.



Emma Grice played in goal for Dick, Kerr's and in the above photograph is shown on the far left. The picture bears the caption: 'Wearing English Colours - White Jerseys and Blue Shorts. Undefeated British Champions 1920-1921. Played 50 - Won 50. Scored 393 Goals to 10 Against. Holders of Seven Silver Cups and Two sets of Gold Medals. Club Colours - Black and White Jerseys and Blue Shorts'. Emma had been born at 71 Hills Moss Road in Sutton and her brother
Bob Grice
played football professionally for Southport and Oldham Athletic, among other teams.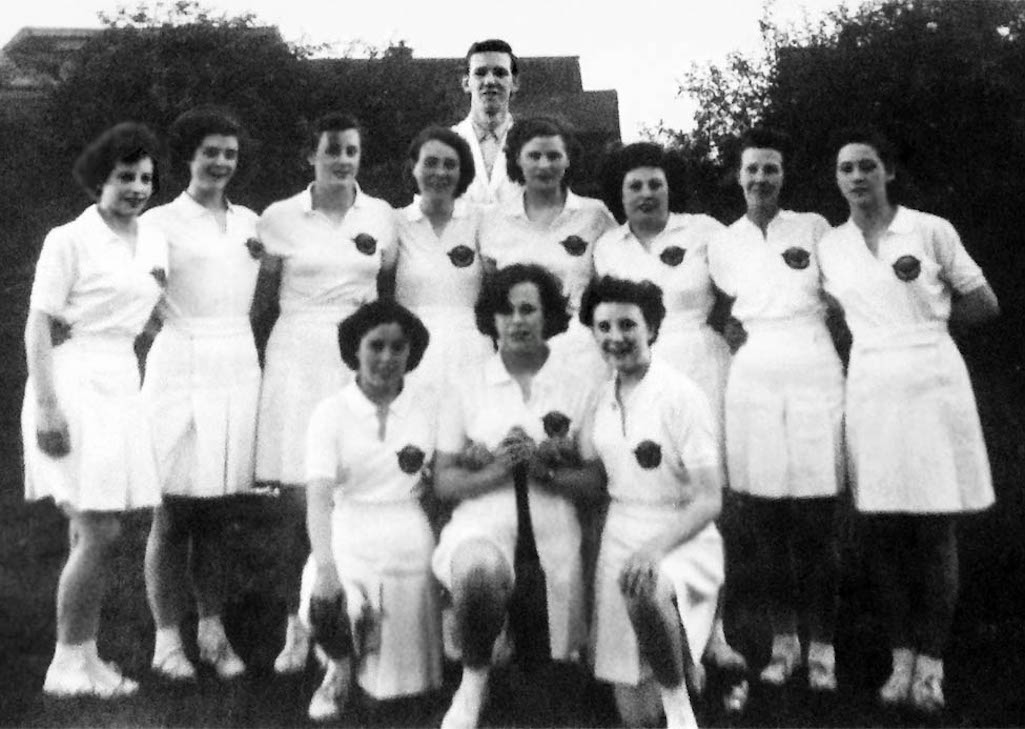 As the 20th century progressed, women played a greater role in team sports and the above photograph, contributed by
Janet Watson
, shows the female rounders team at Thomas Bolton's rolling mill, taken around 1955.
Copyright Notice / Factual Accuracy Statement

This website has been written and researched and many images photographed by myself, Stephen Wainwright, the Sutton Beauty & Heritage site owner. Individuals from all over the world have also kindly contributed their own photographs. If you wish to reuse any image, please
contact me
first as permission may be needed from the copyright owner. High resolution versions of many pictures can also be supplied at no charge. Please also contact me if you can provide any further information or photographs concerning Sutton, St.Helens. You might also consider contributing your recollections of Sutton for the series of
Memories
pages. Sutton Beauty & Heritage strives for factual accuracy at all times. Do also get in touch if you believe that there are any errors. I respond quickly to emails and if you haven't had a response within twelve hours, check your junk mail folder or resend your message. Thank you!
SRW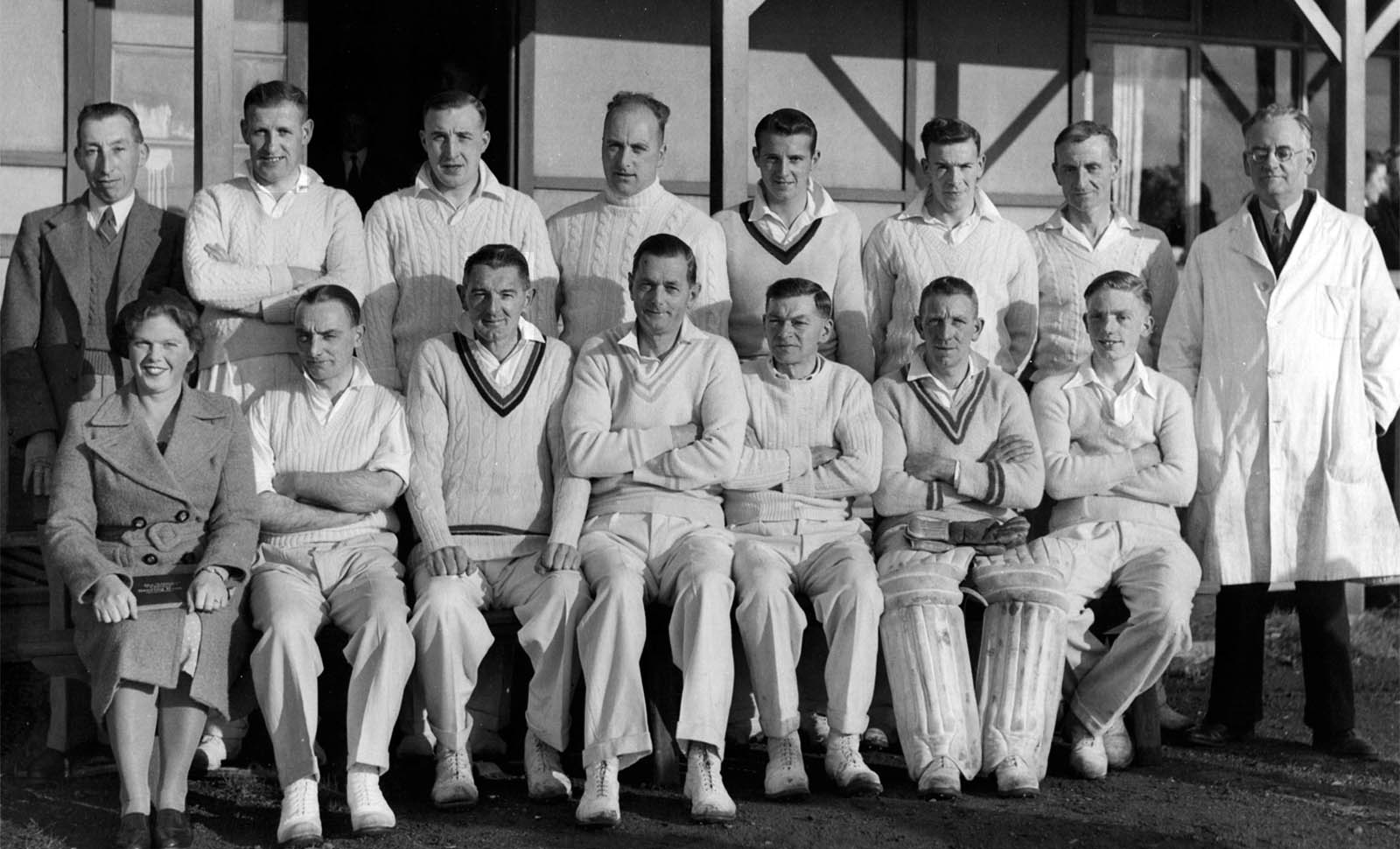 Front Row (L-R): M. E. Chisnall; W. Chisnall; ?; R. Pennington; E. Peers; Robert Colville; Ron Colville.
Back Row (L-R): J. R. Mercer; ?; J. Brotherton; H. Pearson; E. Roughsedge; E. Heaton; ?; H. Goss (umpire). Names by Geoff Chisnall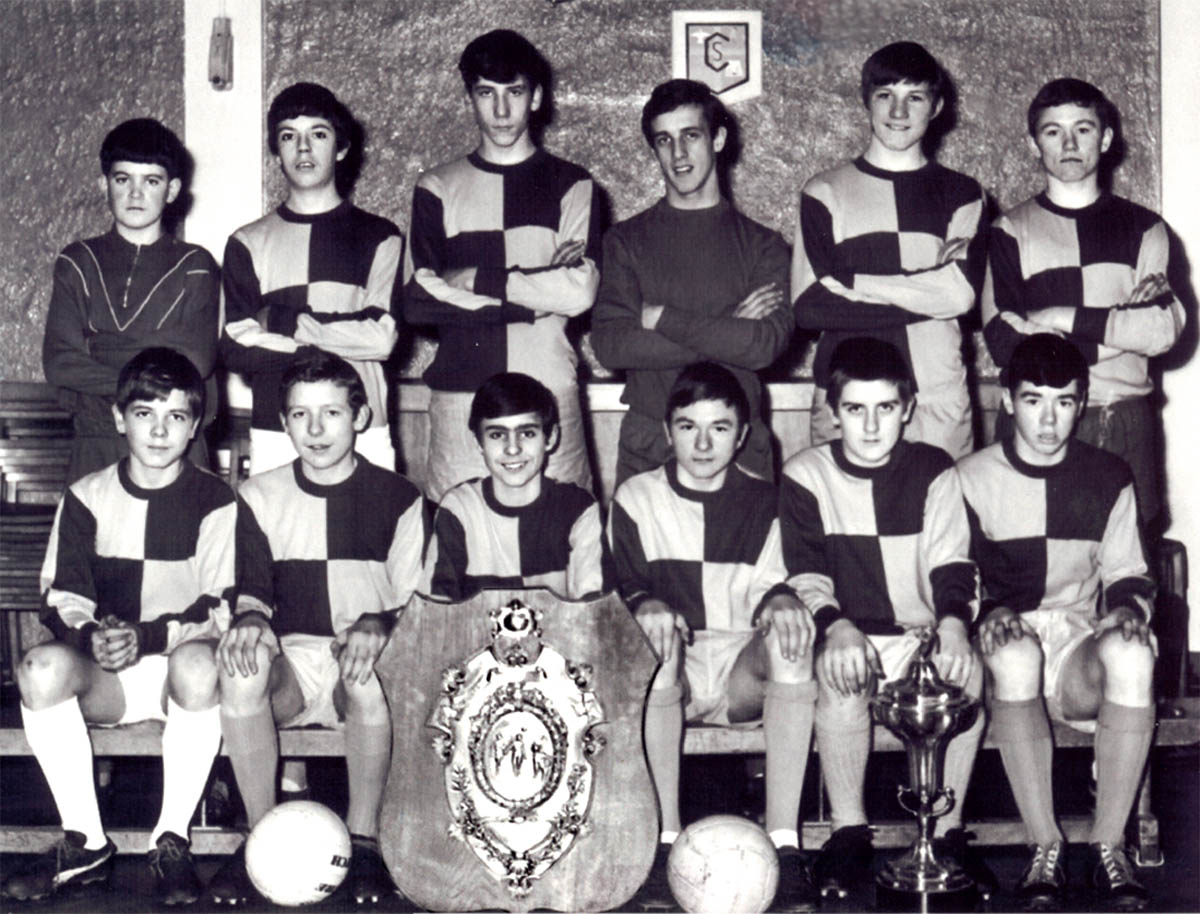 Back Row (Left to Right): John McCormick, John Briers, Bernie Owen, Graham Conway, Mel Moran and Ken Halsall.
Front row (L to R): Jim Crehan, Graham Heyes, George Sheen (Capt.), Ian McCue, Bernie Smith and Bill McKeenan.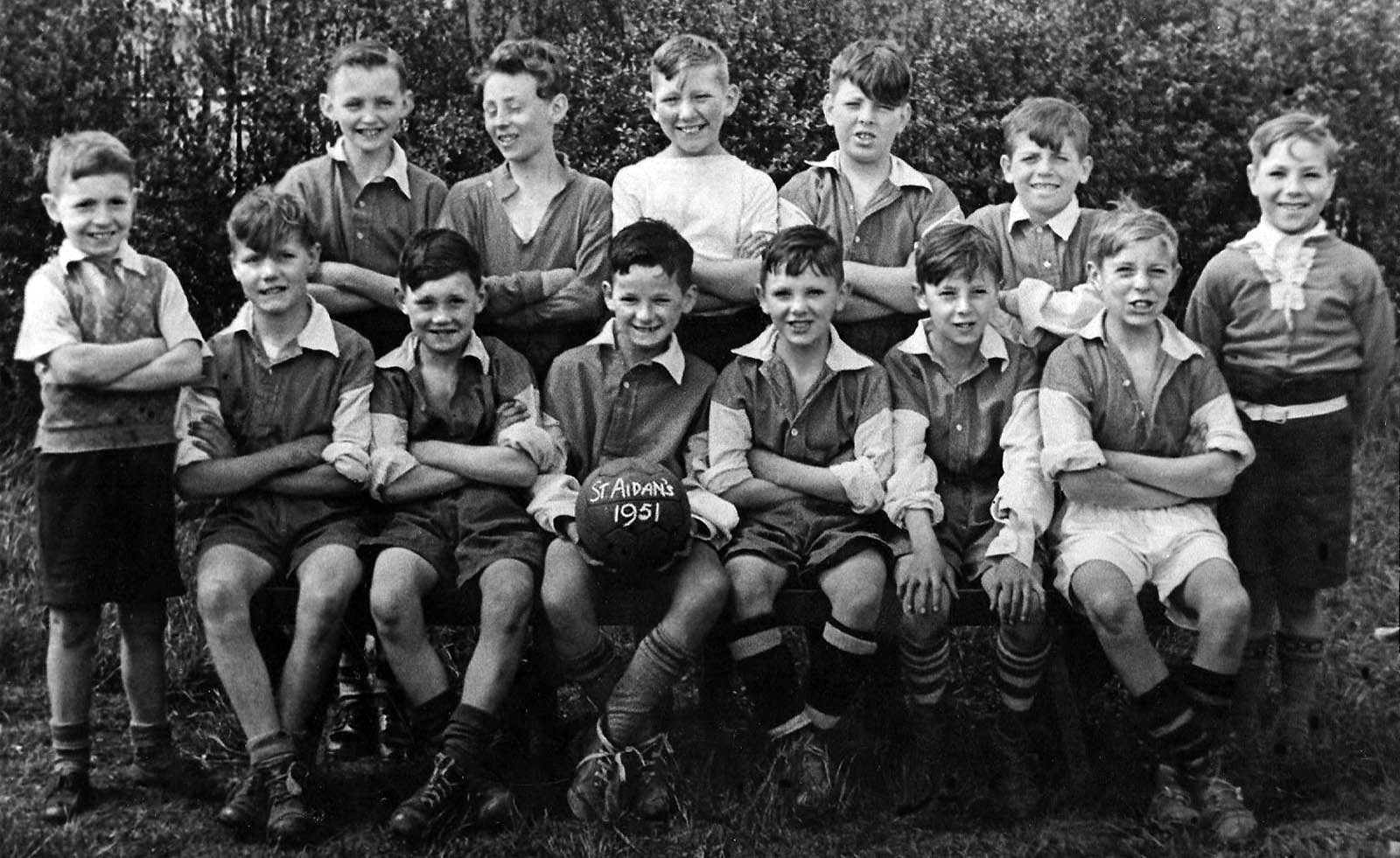 Back row (Left to Right): Leslie Hill, Jimmy Lea, Colin Tilley, Alan Almond, Sid Henderson (?), ?.
Front row (L to R): Ivor Tattum, Alan Benson, Ken Roberts, Teddy Hall, Kevin Carr ?, ?, ?