An Illustrated History of Old Sutton in St. Helens, Lancashire
Part 22 (of 92 parts) - Industry in Sutton Part 3 - Story of Sutton Mill
An Illustrated History of Old Sutton in St.Helens
Part 22 (of 92 parts) - Industry in Sutton 3 - Sutton Mill
An Illustrated History of
Old Sutton in St.Helens
Industry Part 3
The Sutton Mill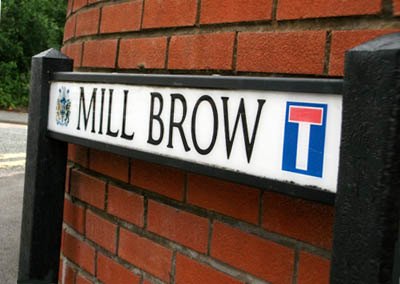 Sutton Mill has not been operational for well over a hundred years. However its name lives on locally in streets such as Mill Lane and Mill Brow, a pub named the Millhouse, the Sutton Mill Dam wildlife park as well as families with the surname Lamb. It was a corn water mill powered by water from the Pendlebury / Sutton Brook and the artificially created Sutton Mill Dam. It was also a steam mill and during its very early days a windmill was possibly on the same site (recent research by David Lamb suggests this).

When Sutton Mill first began milling corn isn't precisely known, but it was probably during the mid-18th century. The first known references to the miller of Sutton are in church records located by the late
David Lamb
. David found that his ancestor
Daniel Lamb
(
1743 – 1816)
had been the miller from at least 1784 to 1789. Daniel is also recorded as having been the miller of Bold from 1769 to 1782. In his research David queries whether this was an alternative reference to Sutton Mill. However this is unlikely as there was a separate Bold Mill within the Township of Bold and the grave of Daniel's daughter Mary in Sutton Parish Churchyard reveals that she was born in Bold in 1780.

Daniel's relocation to Sutton with wife
Margaret
(née Moyers) was the start of the Lamb family's 80-year association with the mill. By the time of his arrival the windmill, that was believed to have on the same site, was probably disused and may have been pulled down by one of Daniel's six sons. About 1789 his two eldest sons,
James
(1767 - 1805
) and
William
(b. 1768)
, left Sutton to become millers at Wigan. However Daniel's four other sons
Robert
(b. 1772)
,
Henry
(b. 1772)
,
David
(1782 - 1857)
and
Samuel
(b. 1784)
, remained in Sutton and worked at the mill. Daniel died intestate in 1816 aged 72 and with no church in Sutton, the miller was buried in Great Sankey.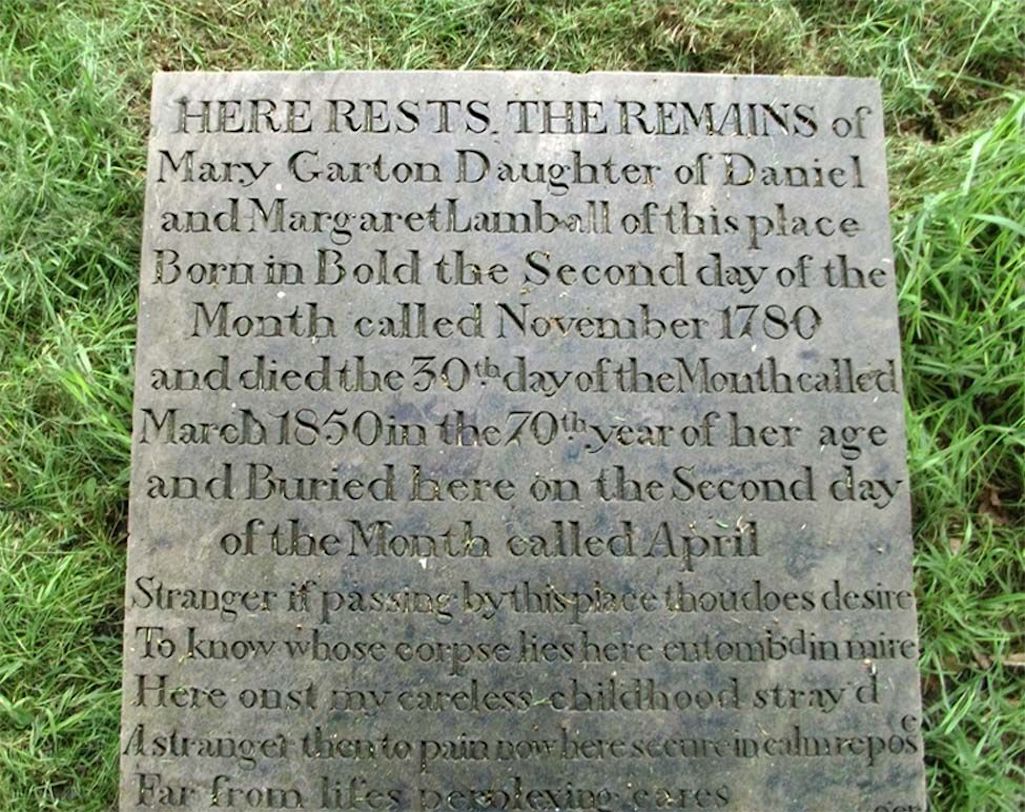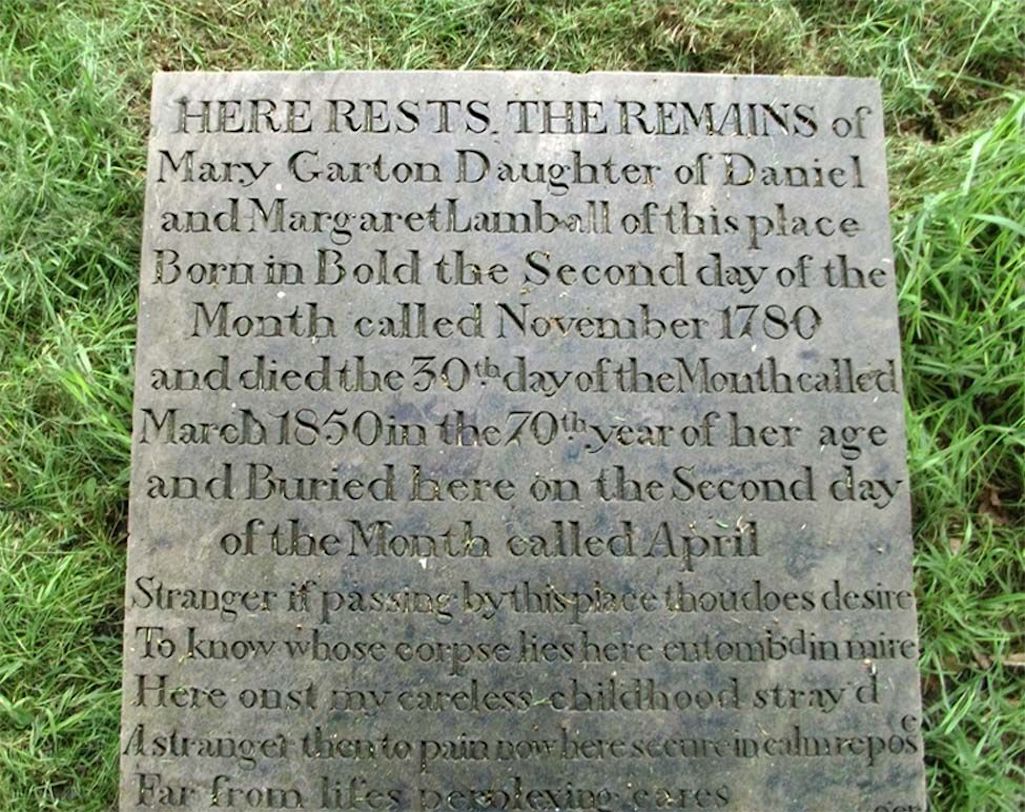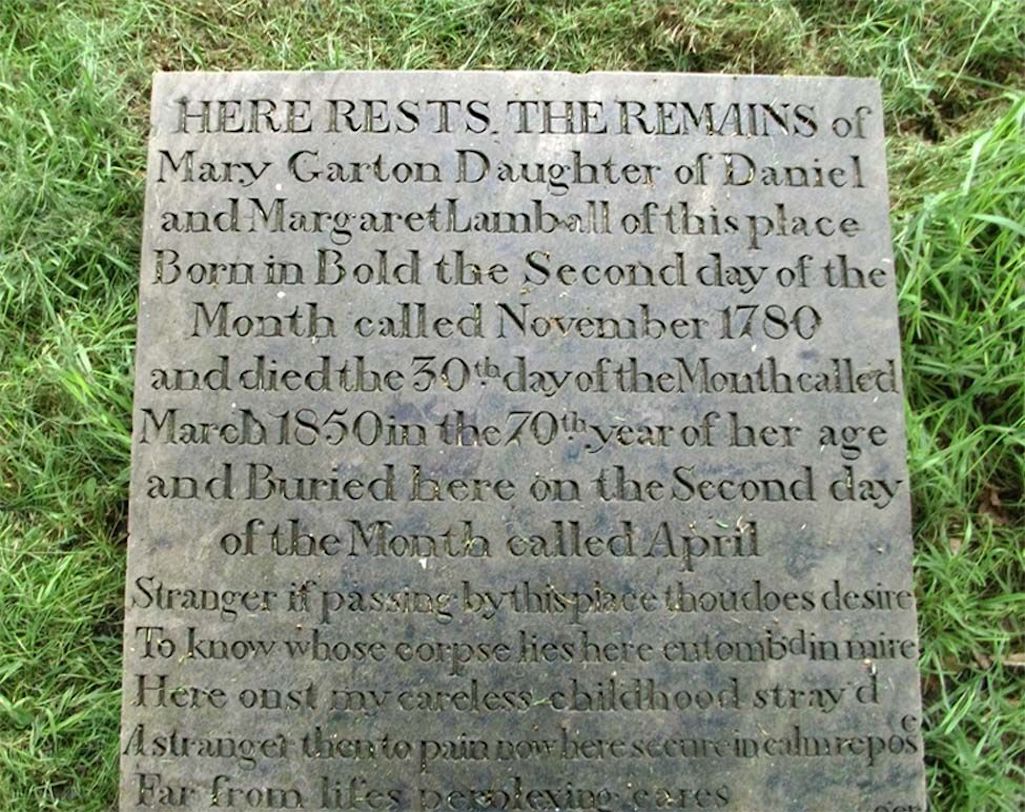 David Lamb seems to have taken over the mill from his father although his nephew
Joseph Lawrence Lamb
was also miller at Sutton until 1827. David had married
Eleanor Houghton
in 1803 and just like Daniel and Margaret, the couple had six sons. Their fifth son
Silas
(1815 – 1895)
and eldest son
David Jnr.
(1803 - 1863)
were also listed in 1841 as millers of Sutton. Silas had married
Sarah Liptrot
in 1839, the daughter of
William Liptrot
, landlord of the Millhouse Inn in Mill Lane. On the tithe map of 1843, David is shown as occupying two parcels of land close to Sutton Mill. His widowed sister
Mary Garton
(1780 - 1850)
is shown as occupying 12 areas of land around the mill and the dam, together with the lake itself. When Mary died in 1850 she was one of the first to be buried in the new Sutton Parish churchyard. David Lamb not only arranged his sister's burial but composed a lengthy poetic epitaph for her flat grave memorial that's situated in front of St.Nicholas Church.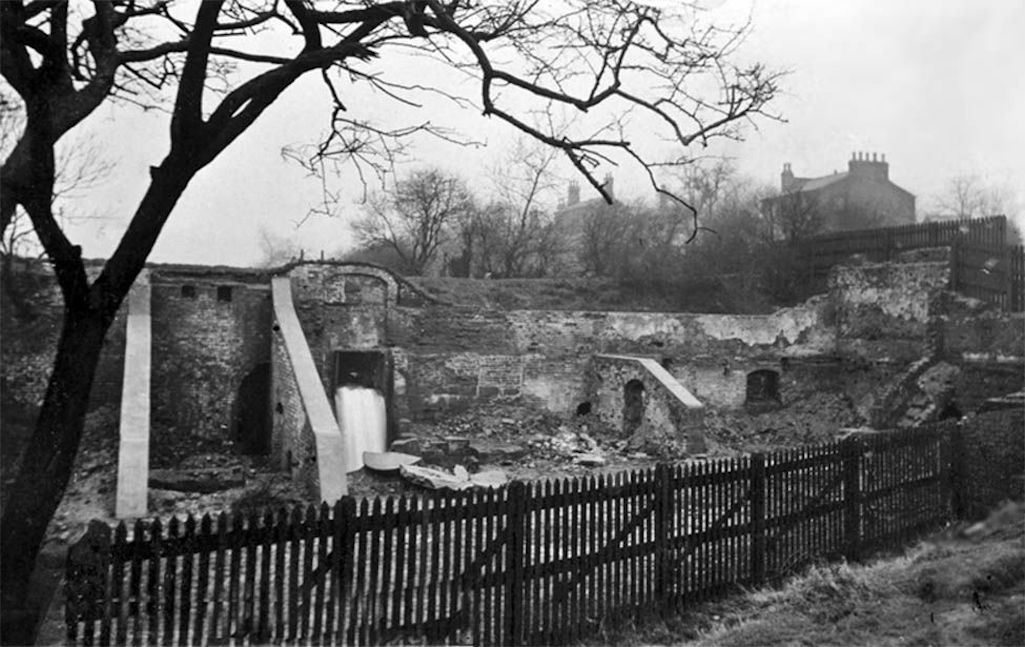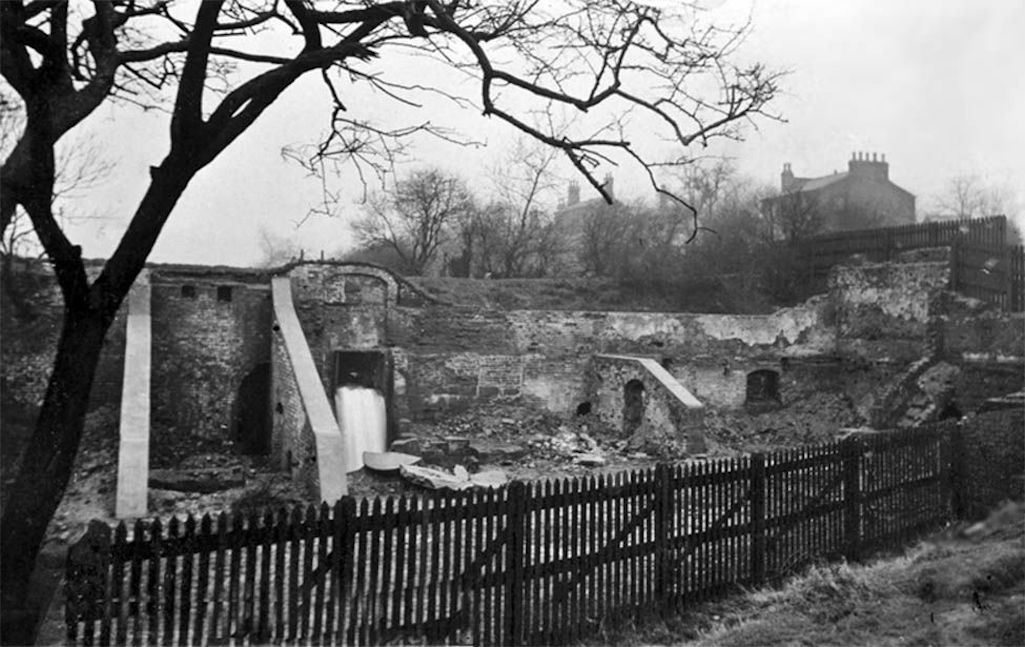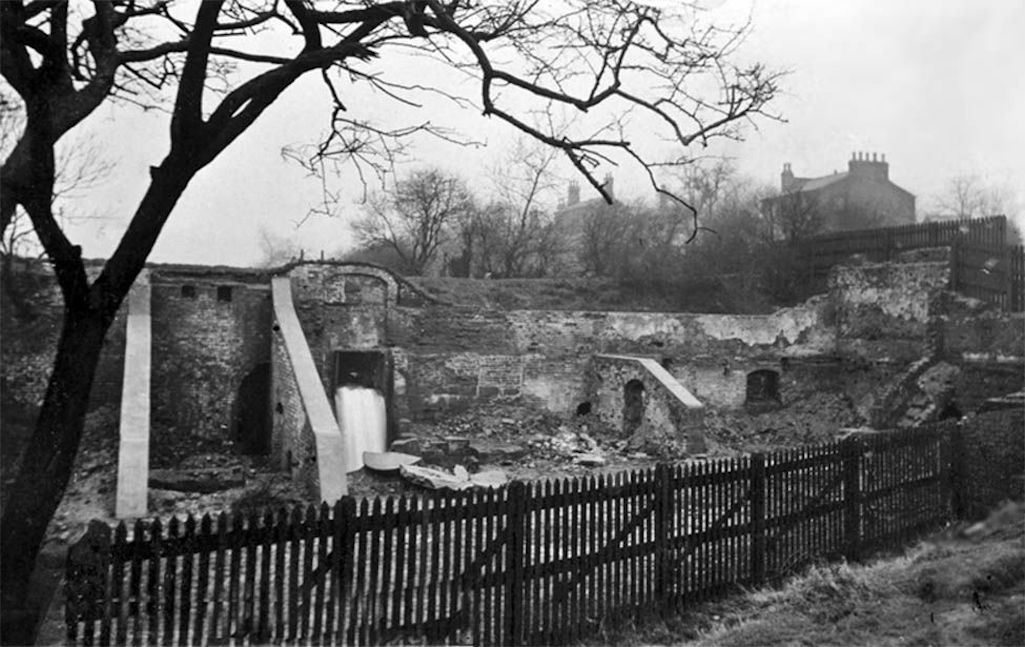 David and his son David Jnr. were Wesleyan Methodists and in 1846 they became two of the trustees of the new
Methodist chapel
. This was located at the corner of Lancots Lane and Sutton Road and was built in part from copper slag. In the list of trustees, the Lambs' occupations were both stated as 'Corn miller, Sutton'. The 1849 Ordnance Survey map of Sutton shows 'Sutton Mill Corn' to the east of the Mill Dam. The Mill House Inn in Mill Lane is also listed along with Dam House and Dam House Bridge to the south-west of Sutton Mill Dam.

The Lamb family mainly resided in Mill Brow or Mill Lane, not far from Sutton Mill with
Mill House
believed to have been the miller's house. However in the 1851 census David's second son Daniel is listed as an agricultural labourer living in Marshalls Cross. Soon other members of the family would be seeking other occupations.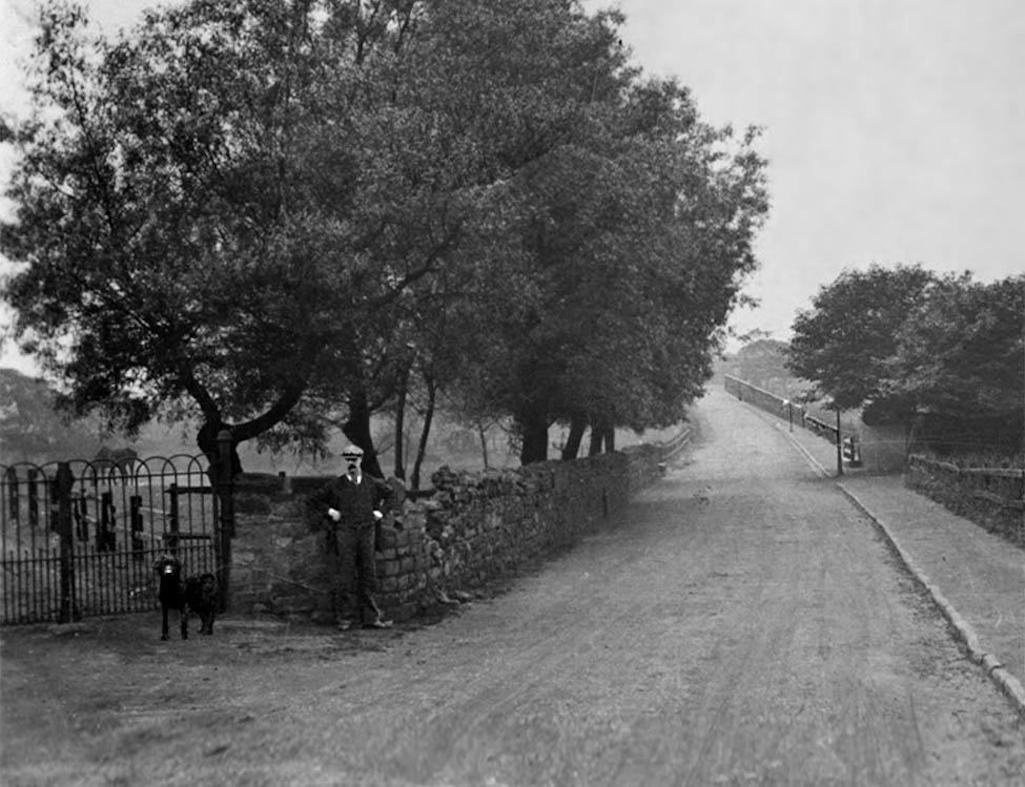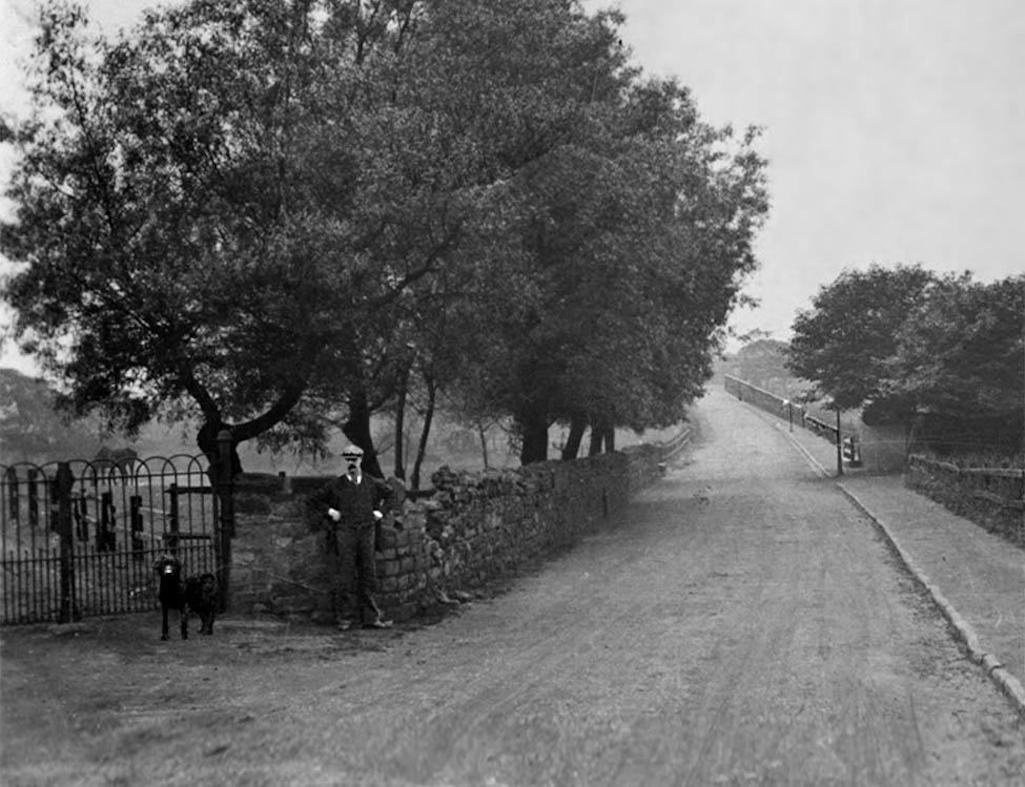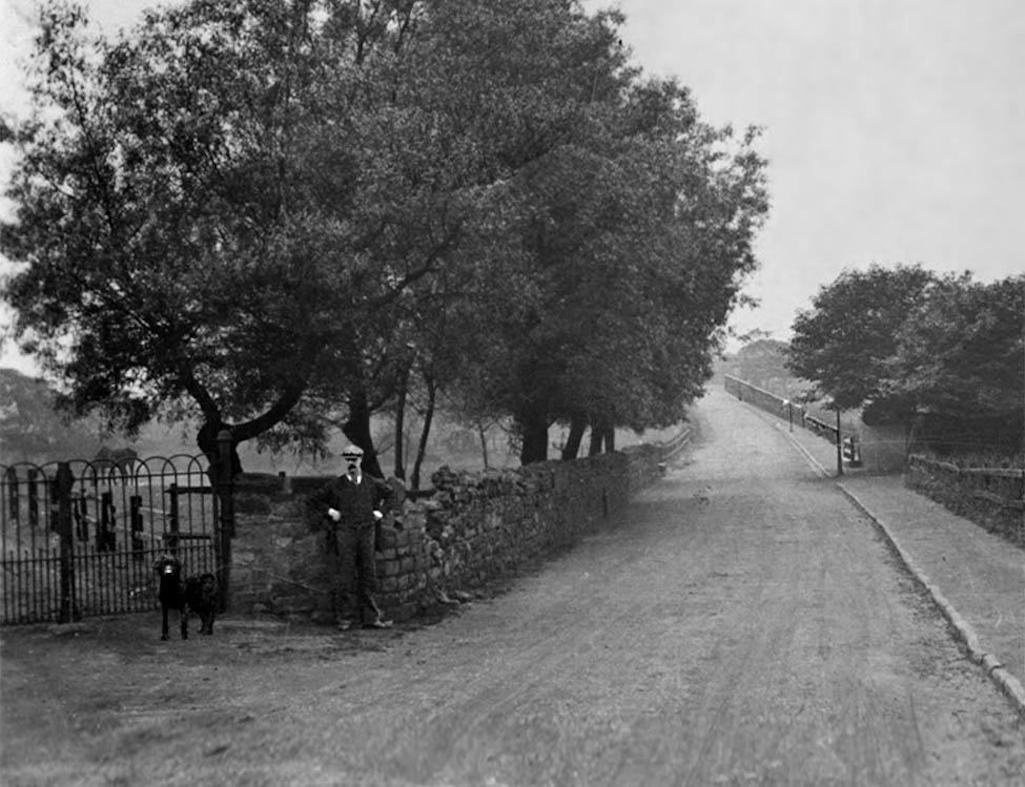 On February 28th 1851 David Lamb took out a curious notice in the Liverpool Mercury. He described in detail how he had been summonsed to appear in court earlier that month accused of allowing his hedges and trees to grow too tall. These lined the carriageway from the mill towards Marshalls Cross and
William Henshall
, Surveyor of the Highways of the Township of Sutton, had taken out the summons. Lamb claimed that the magistrates had refused to hear his side of the story as they said Henshall had sworn his statement, so it must be true. David's lengthy statement ended with a request for letters of advice as to what he should do, promising to send correspondents remuneration and 'every satisfaction'.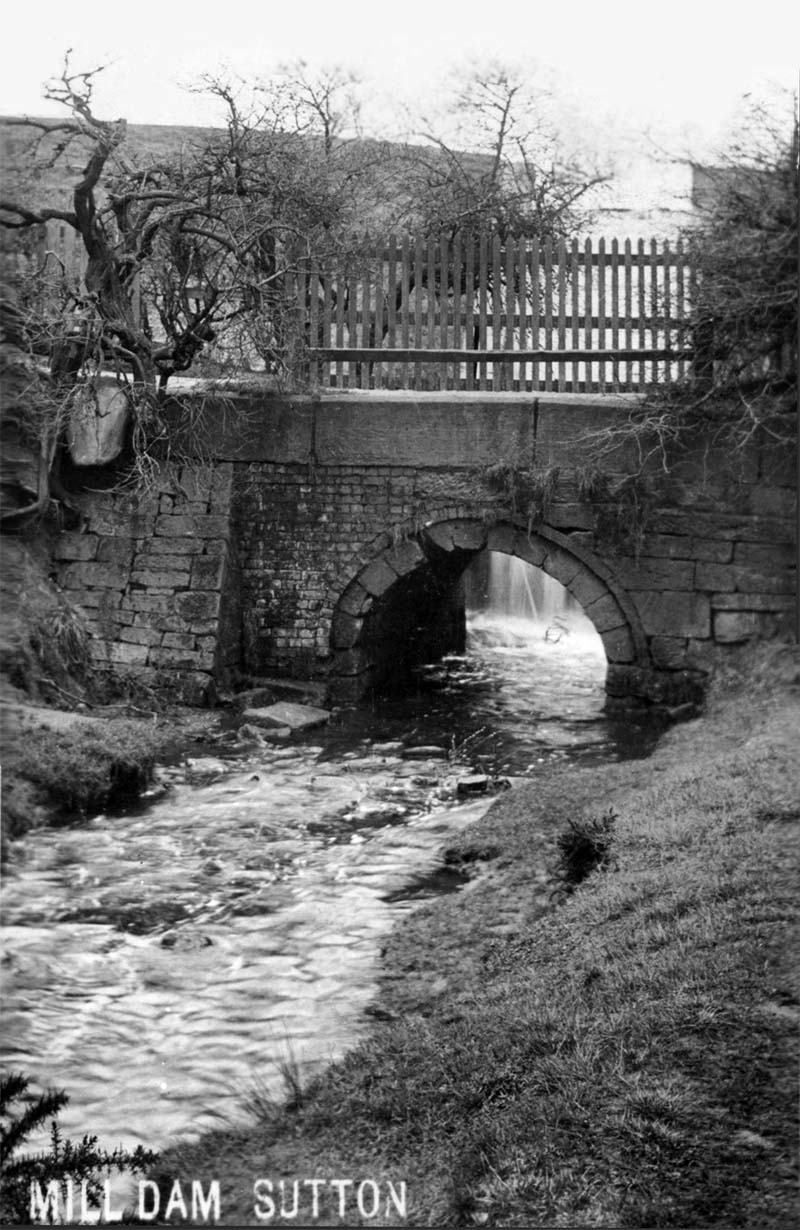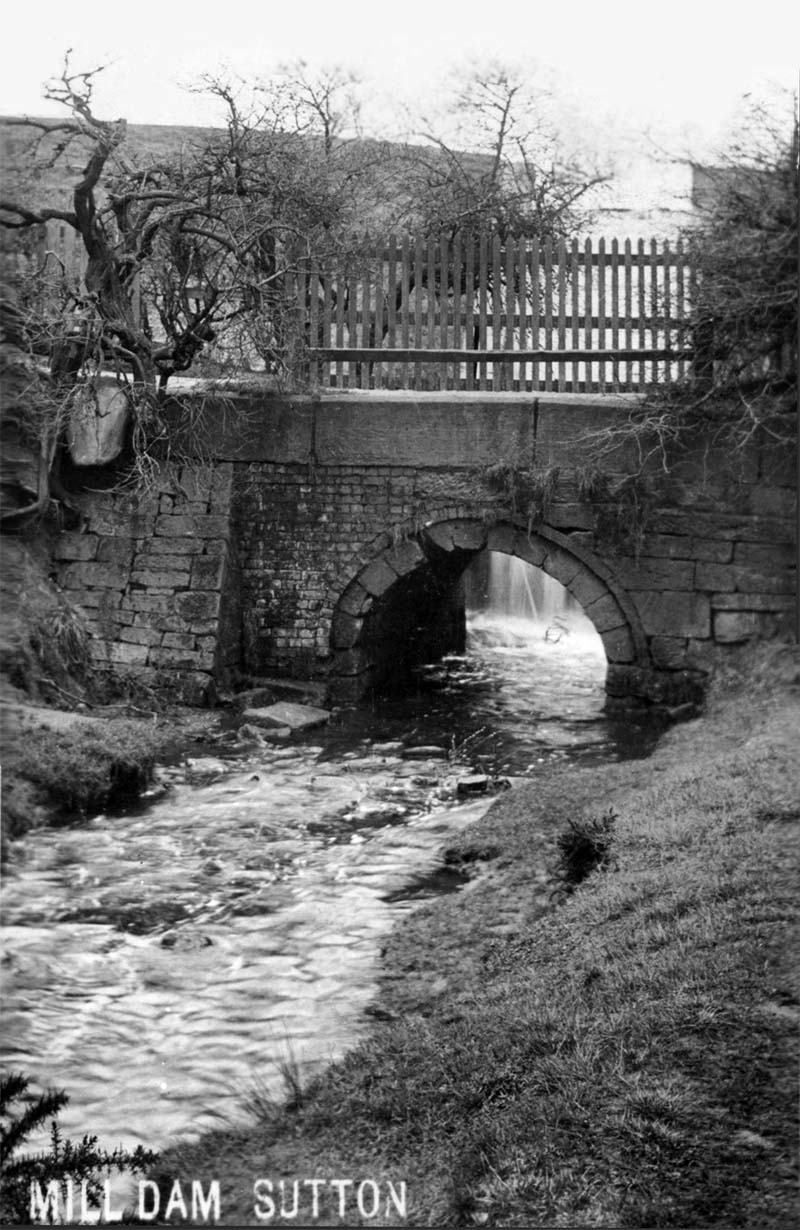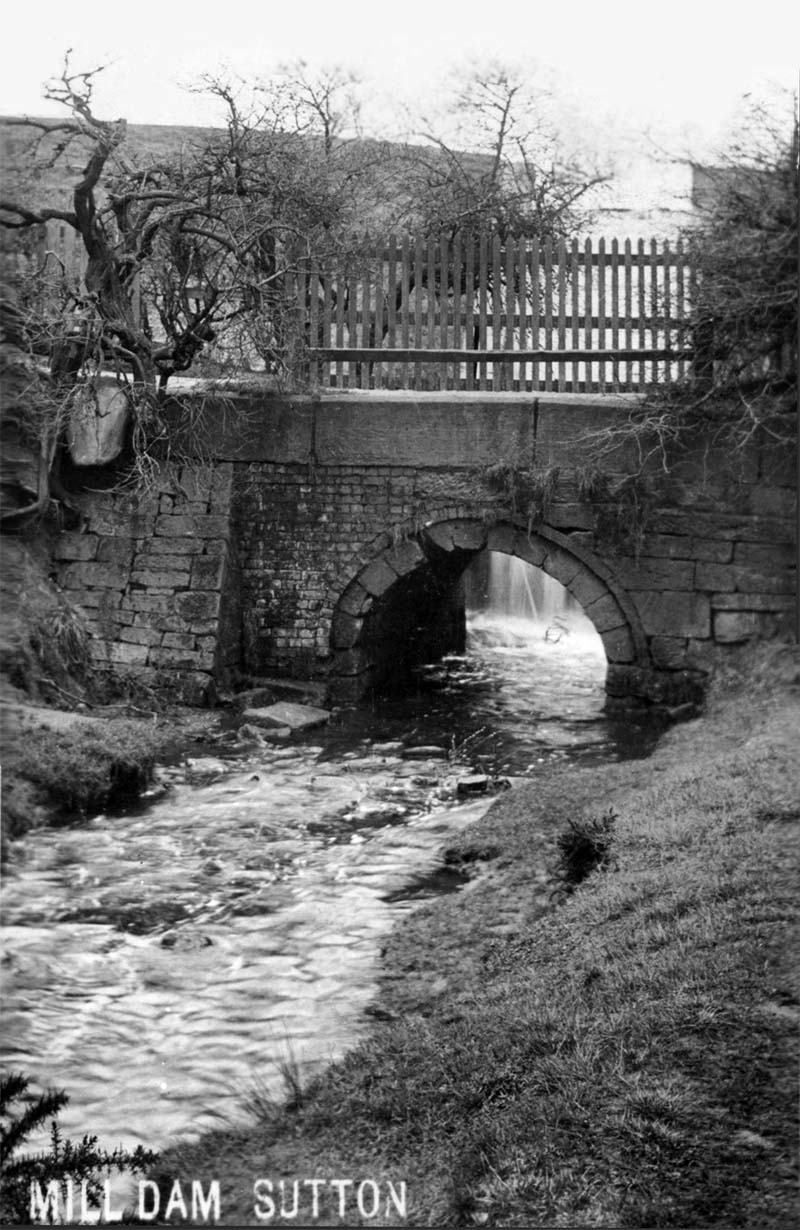 On April 12th 1851 an advertisement appeared in the Manchester Courier under the 'Sales By Auction' heading. There were four lots for sale with one Tunstall's Farm occupied by
John Garton
, who was probably Mary's son. Another concerned Sutton Mill:
Lot 33. The SUTTON MILL, consisting of an excellent and substantially-built water and steam-power corn mill, drying kilns, &c. mill dams, goits, and willow beds; also the Sutton Mill House, substantially and conveniently built, with out-buildings, garden, &c., and a cottage and garden, containing 7a [acres]. 0r [roods]. 33p [perches]. The lease is dated September 20th, 1818, for the lives of David Lamb, then aged 36 years; David Lamb, jun., 15 years; and Silas Lamb, aged 3 years. Annual rent, £5 5s. Also six closes of land, containing 13a. 2r. 5p. held at rack rent by David Lamb; making altogether 20a. 2r. 38p.
Lot 34 concerned a 'valuable and improveable estate' near Marshall's Cross that had been let to David Lamb. It comprised a house, barn, stable, shippon and garden along with 32 acres of land.

A distinction needs to be drawn between ownership of the property and land and of the milling business. The Lambs would have owned the latter but may well have leased the former from the owner. Perhaps the Lambs didn't get on with the new owner as in 1856 David attempted to let Sutton Mill. He placed advertisements in the Liverpool Mercury which began 'To Be Let, for a term of years,
SUTTON WATER
and
STEAM CORN MILL
' and ended with 'N B. None without capital need apply.' Perhaps the owner would only permit the Lambs to break their lease on condition that they found a replacement tenant. The adverts in 1851 and 1856 pose a number of questions, without easy answers, but sickness may have been behind the publication of the second ad.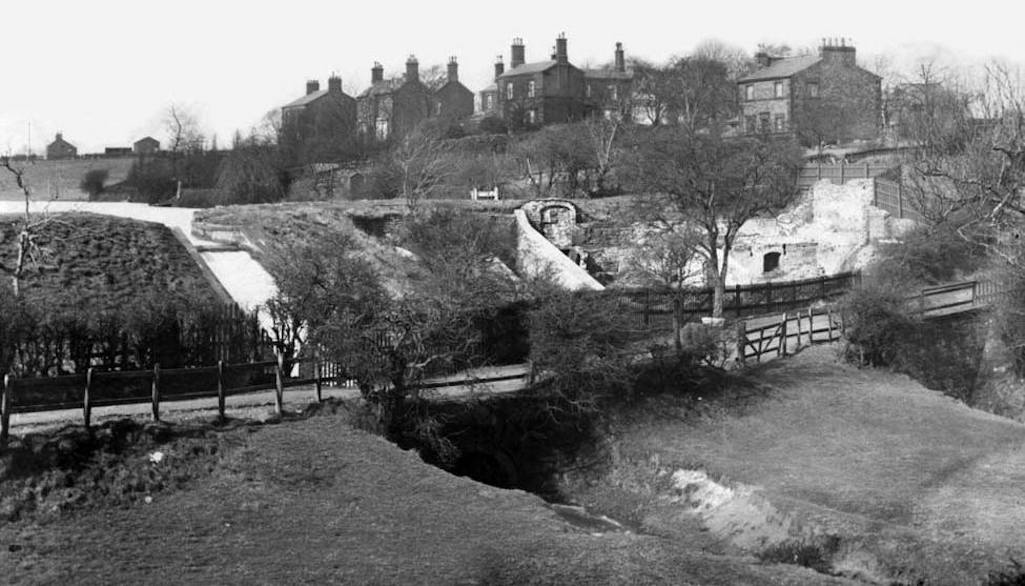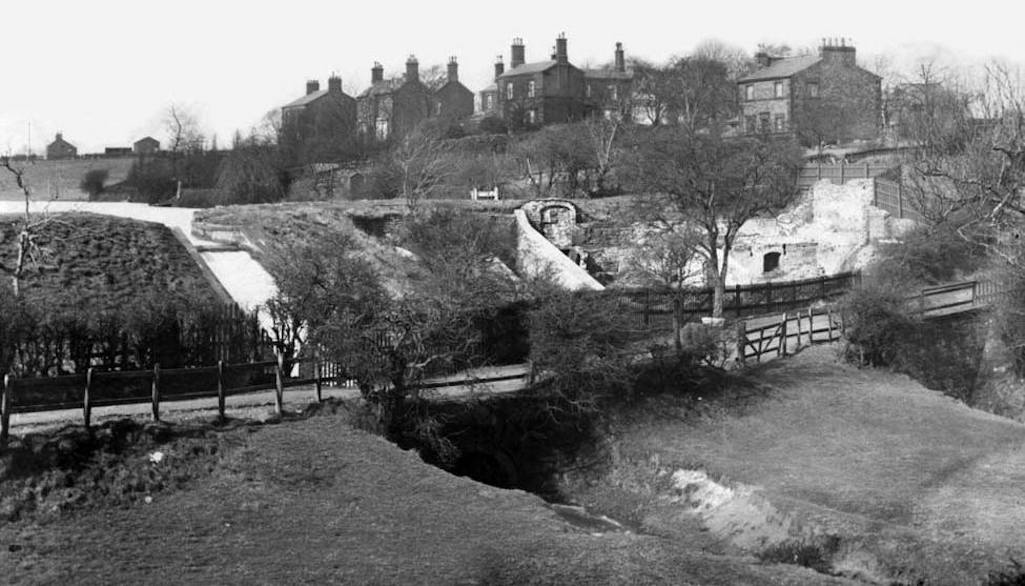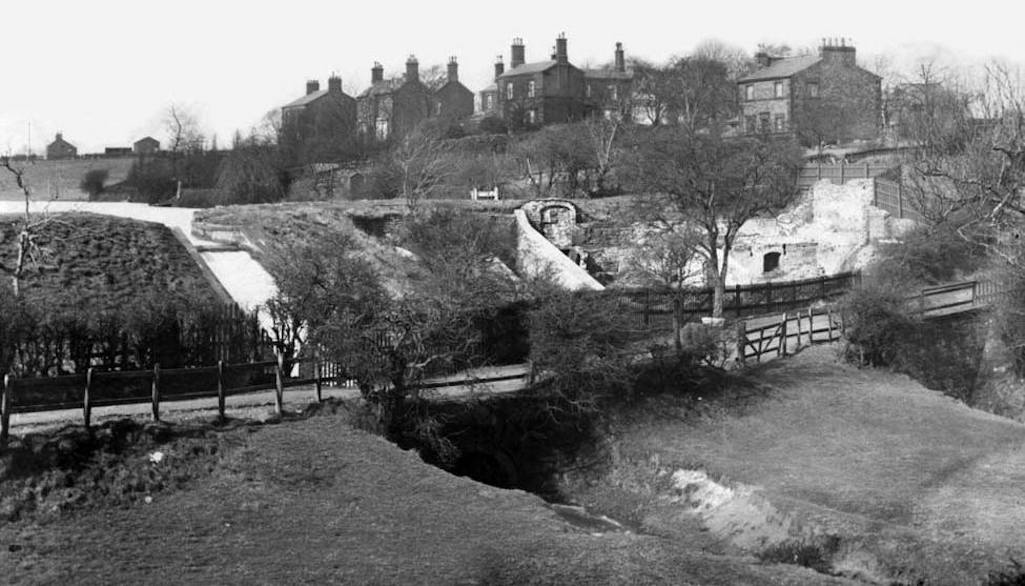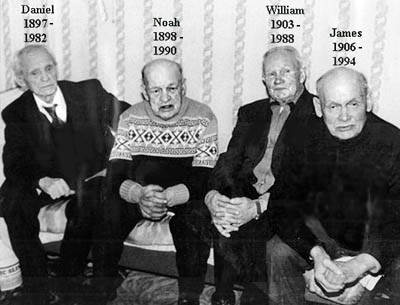 The Lambs don't seem to have immediately got any takers and after David Snr's death in 1857, David Jnr. took over the running of the milling business, along with his son
Joseph
. However by 1861 David's brother Silas had become a farmer and Daniel Lamb a railway labourer. Two of the latter's sons had also joined the railway as engine drivers, as had Silas's son William. The industrialisation of mill work must have been having an effect on business and the death of David Jnr. in 1863 seams to have sealed its fate. His wife
Nancy
had passed away three years earlier and by 1871 Sutton Mills were occupied by
John Rose
and his family and in 1881 by
James Rose
. That year in the annual St.Helens May Day procession, Mr. Rose was a prizewinner in the 'best, neatest, and cleanest tradesmen's cobs in harness' award category.

Some of the members of the Lamb family seem to have moved away, while others like Silas and his wife Sarah lived in Ditch Hillock or in Chester Lane where Daniel's sons John and Joseph and later eldest son David were resident. In David Lamb's research into his ancestors, he suggests that
Noah
or
James Lamb
may have sold the mill against the wishes of their father to Sutton Glassworks and then decamped abroad with the proceeds. However they were both children at the time of their father's death, so this seems unlikely. Whatever the truth, Sutton Mill had had its day and by 1894, if not earlier, it had become disused. The ruins of the old mill remained on the site for many years and seem to have been removed during the 1950s.

The waterways in and around the Sutton Mill were quite different in the 19th century to what they are now. The lake was much larger, extending all the way to Clock Face Road. At its opposite easterly side, the brook ran from the waterfall and the mill to the Brooklands Dam via the so-called 'Dickies Bruk' and then through Sutton Leach. 'Leach' means a stream running through boggy or swampy ground, which was what was found by the Wheatsheaf. However in the 1950s, St. Helens Corporation deepened the brook and tipped material such as refuse onto this ground. As a result the boggy area has now disappeared, and so has Brooklands Dam.

The area around the waterfall by Mill Brow has for many years been locally known as the Wash, however its nature and usage has changed.
Frank Bamber
(1910 – 2001)
described what it was like in his memoir
Clog Clatters in Old Sutton
:
In the early part of the century, we regularly used to cross Long Lane (Reginald Road) on our way to the Wash. The Wash meant a lot of things to us small children. It spelled picnics during the hot summer days, especially at weekends and holiday times….After watching the waterfall and looking at the old mill, we made our way on the slopes leading down to the brook. It was a lovely natural glen, and this was one of the places around Sutton where we could go in those happy-go-lucky childhood days to play, bathe and have our picnics. I doubt whether the children of today could grasp what happiness we enjoyed in the natural things of life.
Changes have also affected the lake at Sutton Mill Dam and the surrounding woodland. This came about as a result of cellophane manufacturer British Sidac applying in 1976 for permission to fill the lake with inert waste. This led to the creation of a wildlife nature park and in May 1988 Sutton Mill Dam was visited by HRH Prince Charles. See article
Sutton Mill Dam & Community Action
for the full story.
Other Relevant Pages and Articles on Sutton Industries:
Other Relevant Pages & Articles on Sutton Industry:
Copyright Notice / Factual Accuracy Statement

This website has been written and researched and many images photographed by myself, Stephen Wainwright, the Sutton Beauty & Heritage site owner. Individuals from all over the world have also kindly contributed their own photographs. If you wish to reuse any image, please
contact me
first as permission may be needed from the copyright owner. High resolution versions of many pictures can also be supplied at no charge. Please also contact me if you can provide any further information or photographs concerning Sutton, St.Helens. You might also consider contributing your recollections of Sutton for the series of
Memories
pages. Sutton Beauty & Heritage strives for factual accuracy at all times. Do also get in touch if you believe that there are any errors. I respond quickly to emails and if you haven't had a response within twelve hours, check your junk mail folder or resend your message. Thank you!
SRW