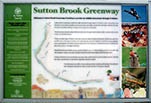 The Sutton Brook in Sutton, St Helens
A Sutton artery that connects with the St Helens Canal
Sutton Brook in Sutton, St. Helens
A Sutton artery that connects with St.Helens Canal
Sutton Brook in St.Helens
A Sutton artery that connects with the St.Helens Canal
Sutton Brook
flows throughout Sutton and ultimately into the
St.Helens / Sankey Canal
. The brook has been in existence for hundreds of years and has attained notoriety on many occasions. During the nineteenth century, it was colloquially referred to as the 'Stygian' brook (i.e. dark and dismal) and in more recent times it was known to St.Helens folk as 'Stinky' brook. For many years the brook was the dumping ground for much industrial and chemical waste which gave rise to the odour.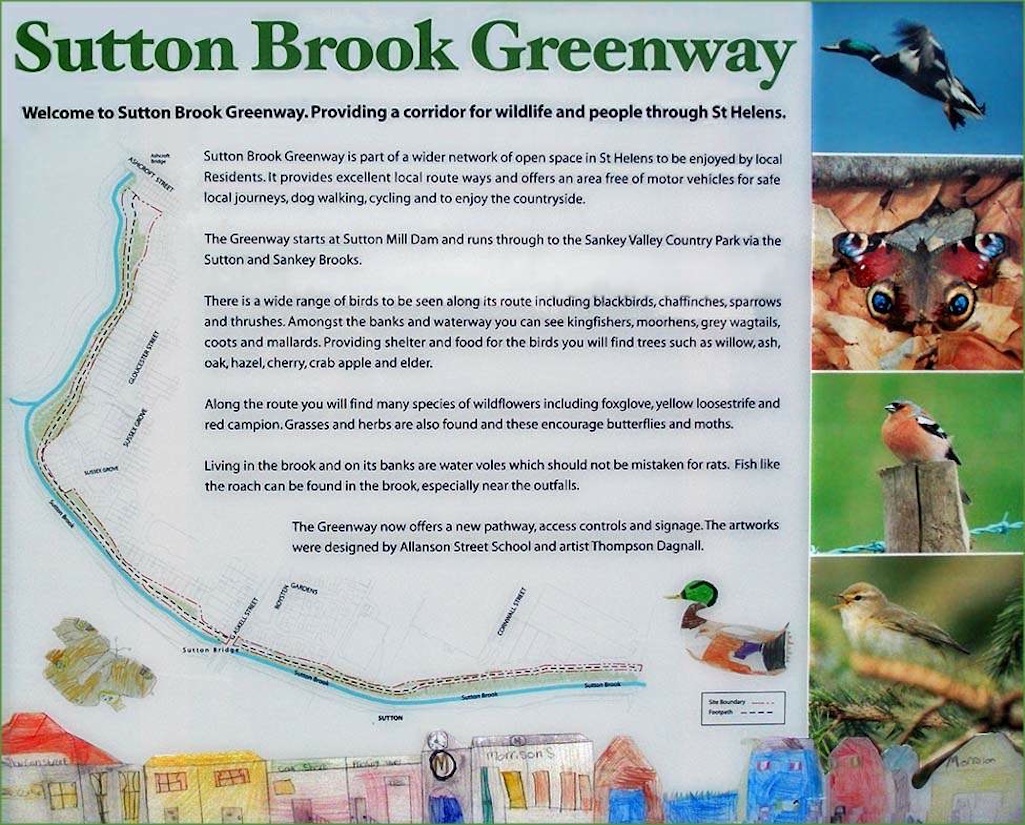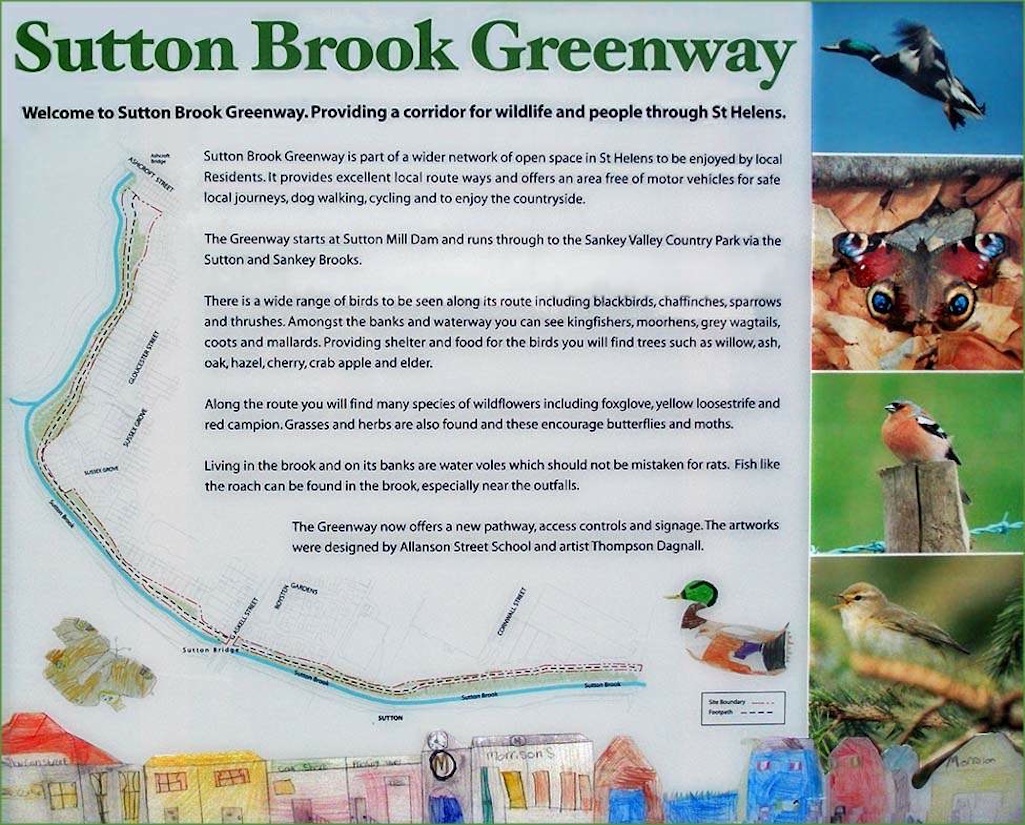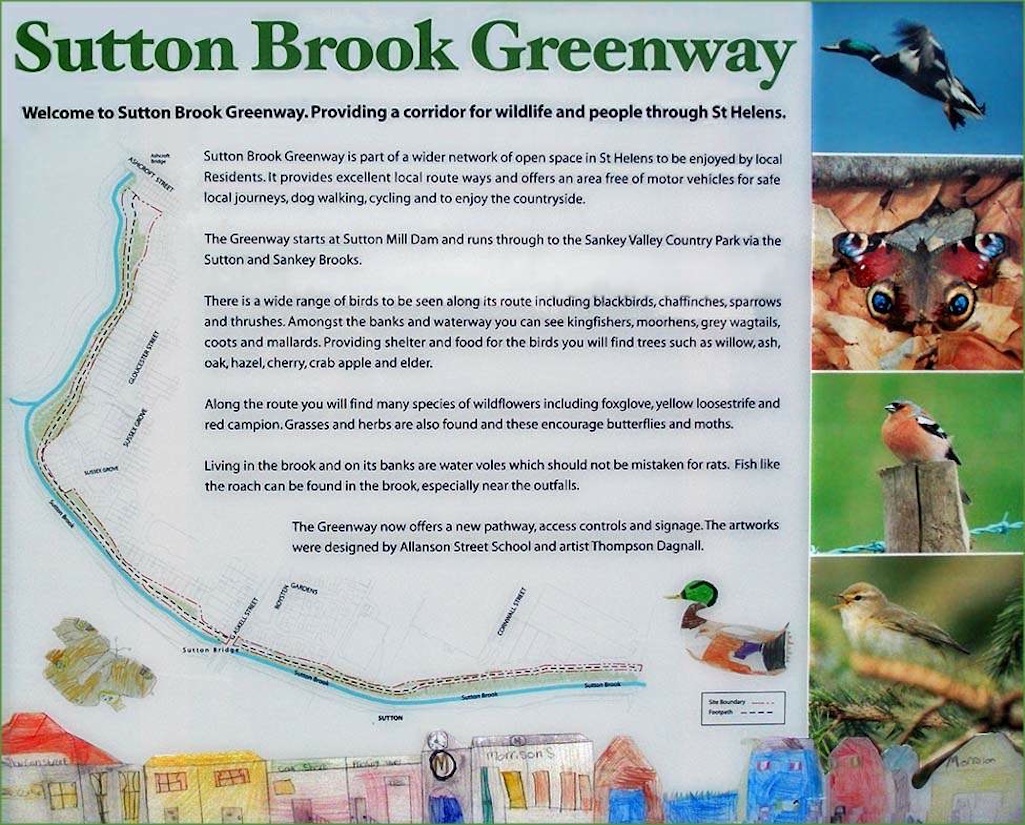 Like most other waterways in St.Helens, Sutton Brook during the nineteenth century acted as a sewer.
Bernard Dromgoole
of the St.Helens Newspaper complained in his editorials of the brooks which:
flow through our midst and which for miles are perfect pests and horrible stinking cesspools.
Sutton Brook was particularly a pest to those who lived in the Watery Lane area, who for many decades also had to endure persistent flooding. Ironically part of the brook further south was dug as a relief channel early in the twentieth century to help prevent
Sutton Manor Colliery
from flooding.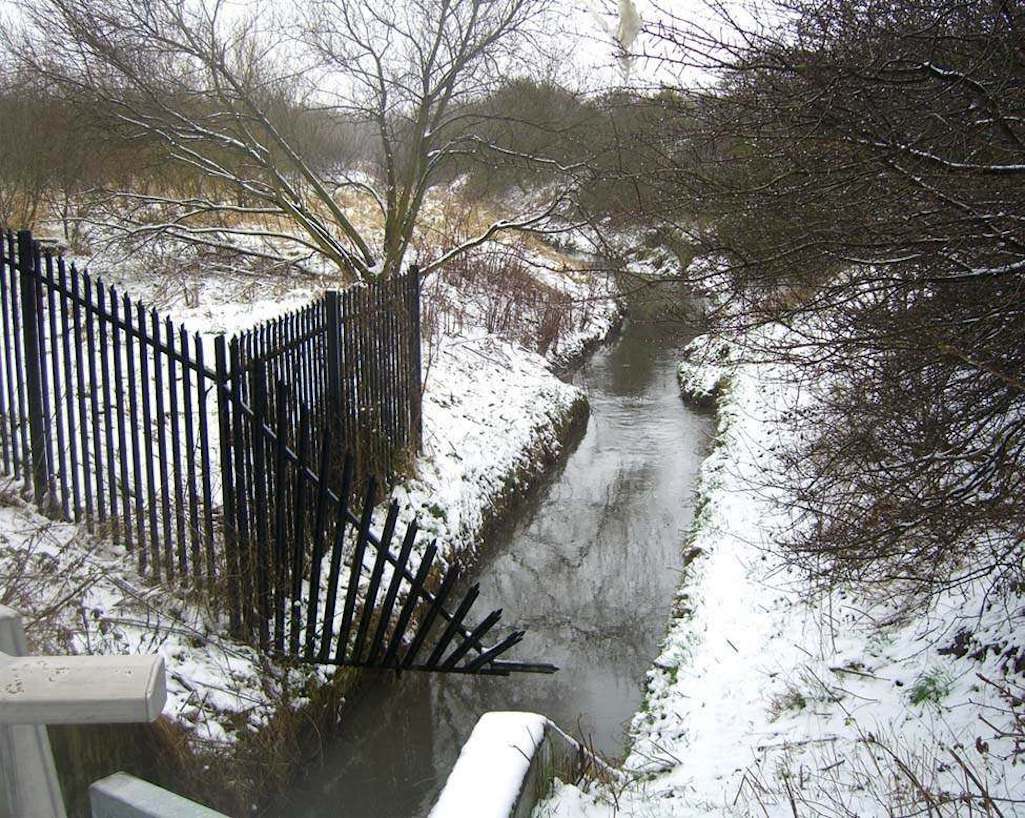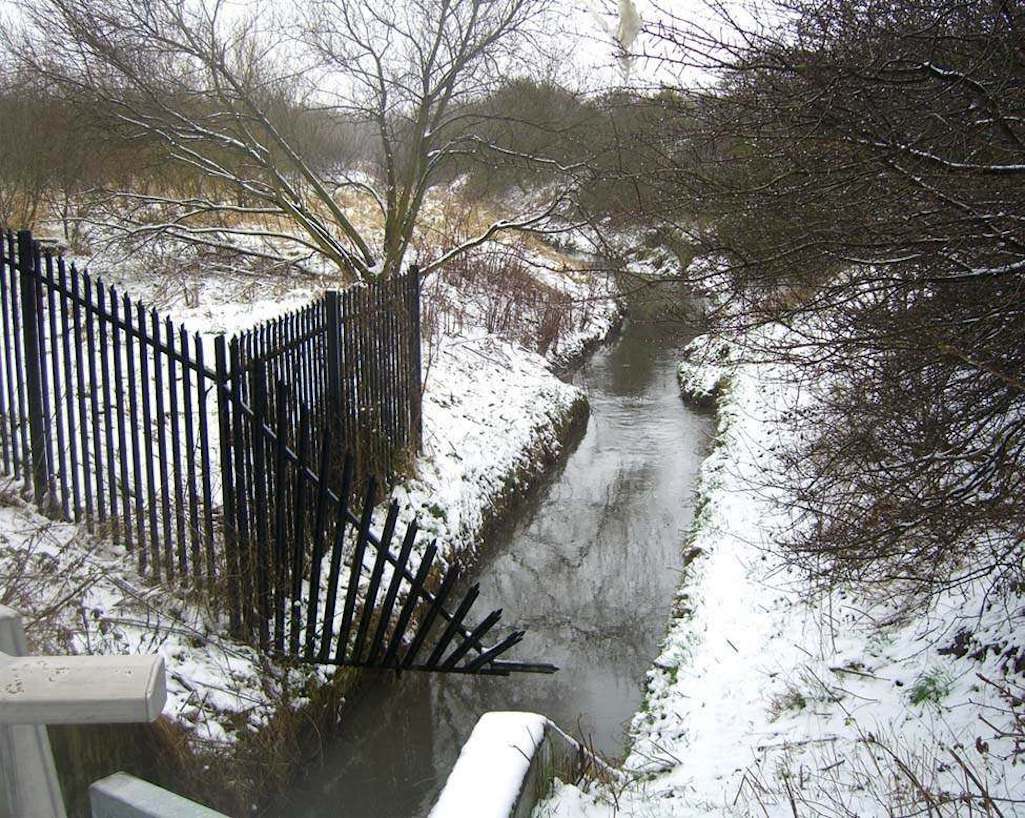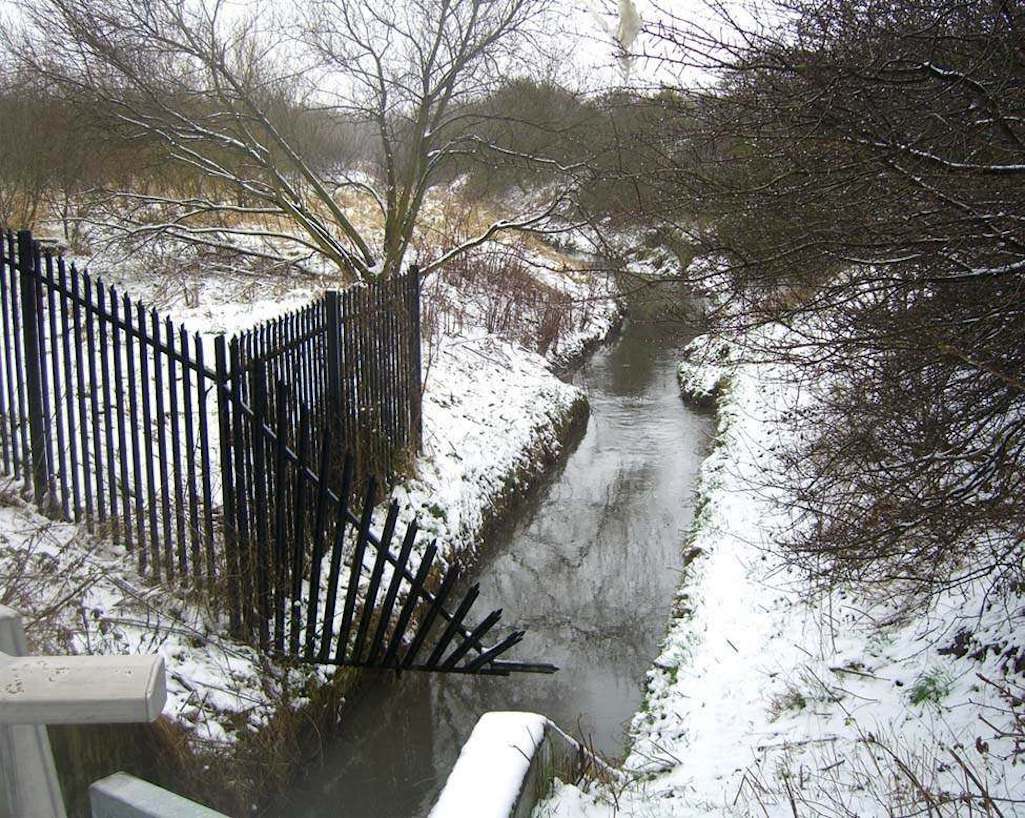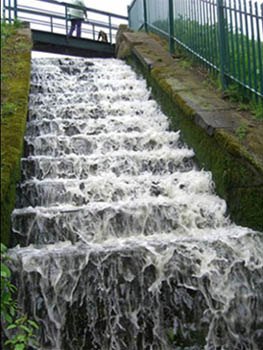 The upper reaches of Sutton Brook are known as
Pendlebury Brook
which flows under Prescot, Whiston and Rainhill and enters Sutton under a bridge at Walkers Lane.
It then traverses Sutton Manor park (a.k.a. King George V playing fields) and flows across
Brickfields
, adjacent to the former Ibstock Brickworks.
The exact point of delineation between Pendlebury Brook and Sutton Brook is a matter for debate. However the stream is certainly Sutton Brook when it passes into the
Sutton Mill Dam Wildlife Park
where it forms a lake behind the dam measuring about 360 metres in length. Leaving Sutton Mill Dam as a stepped waterfall (pictured left), Sutton Brook flows adjacent to the Wheatsheaf pub and then under Mill Lane.

For many years it was referred to at this point as 'Dickies Bruk', named after local farmer
Dickie Rimmer
. Nearby land used to be quite boggy but in the 1950s, St.Helens Corporation deepened the brook and tipped refuse and earth onto the ground near the Wheatsheaf to ameliorate the problem.

The stream continues its journey under the Liverpool to Manchester railway line and into the former Whalley's Dam, which was also known as Glass House Dam. It used to be quite deep here but is now just a shallow, running brook. From here it flows under Victoria Bridge in Gerards Lane into the Monastery Dam, previously known as Waterdale Dam and sometimes called St.Anne's reservoir.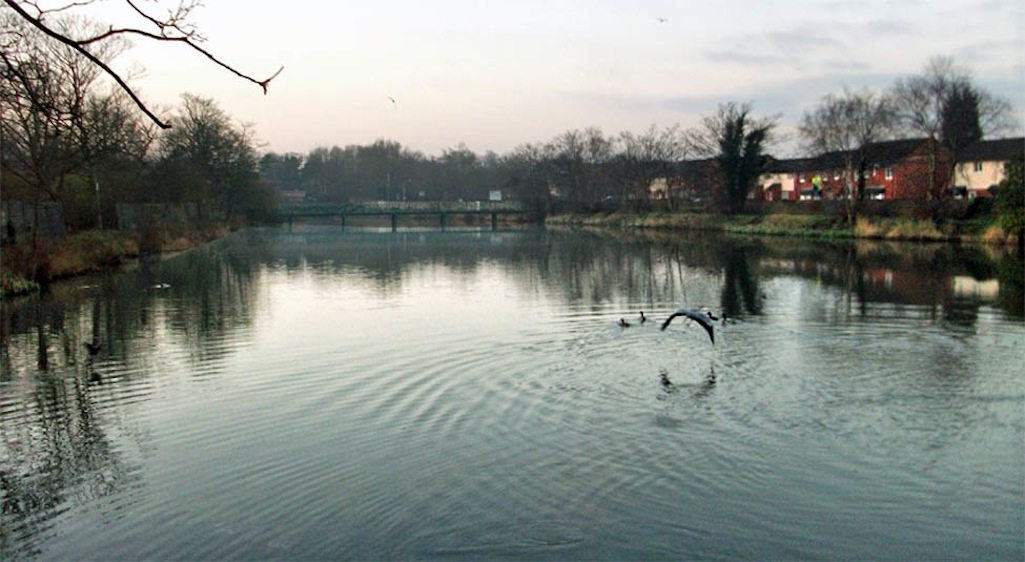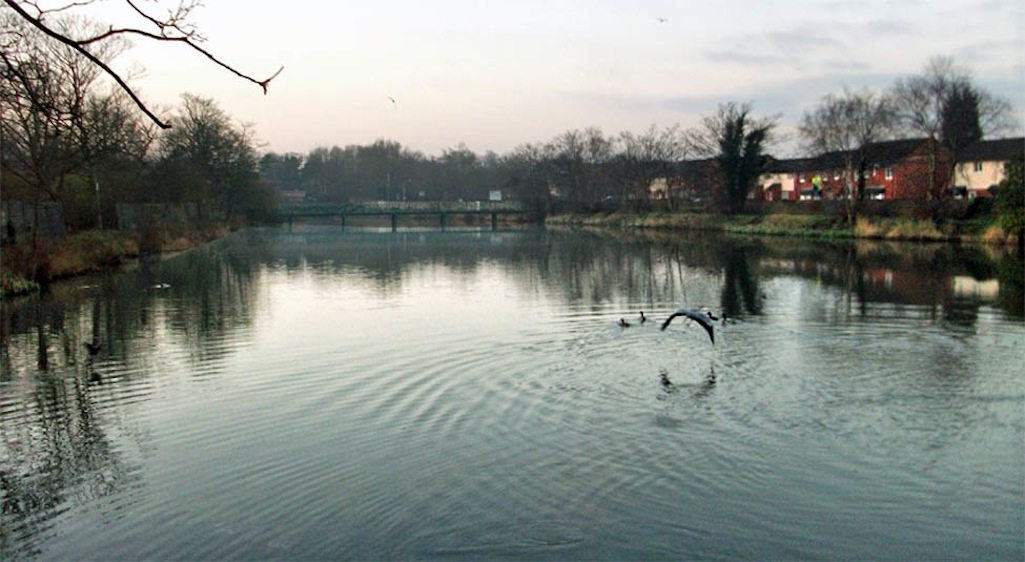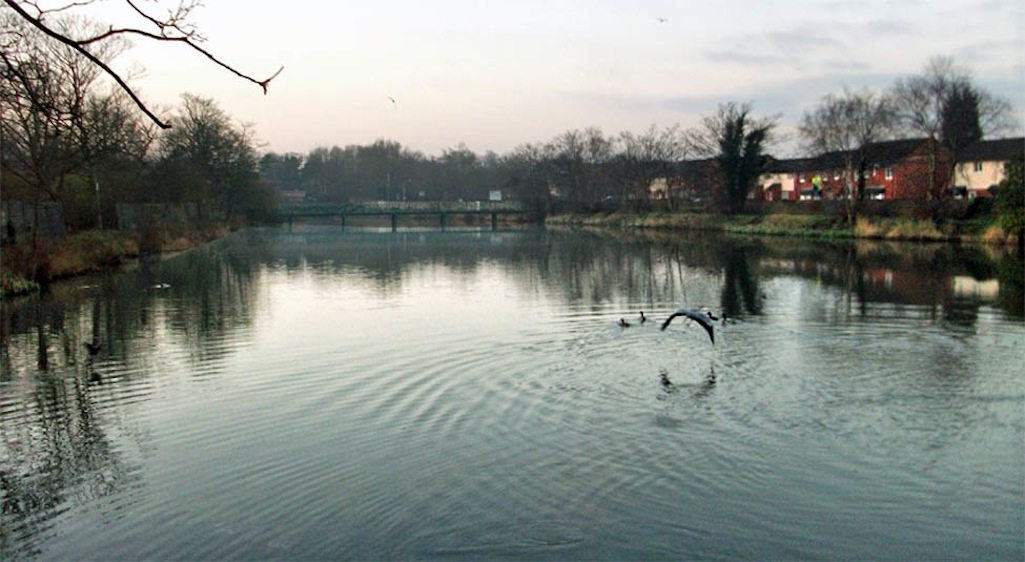 Much of the land and streams between the Mill Dam and Monastery Dam were originally bought by the London and Manchester Plate Glass Company to supply their
Sutton Glass Works
with a regular supply of water. Alternatively, it was farmed by the Whalley family. Frank Bamber in his memoirs described it as "a beautiful hillside of farmland and wild life". This has largely been replaced by the former Beth Avenue estate, now Ridgewood Drive.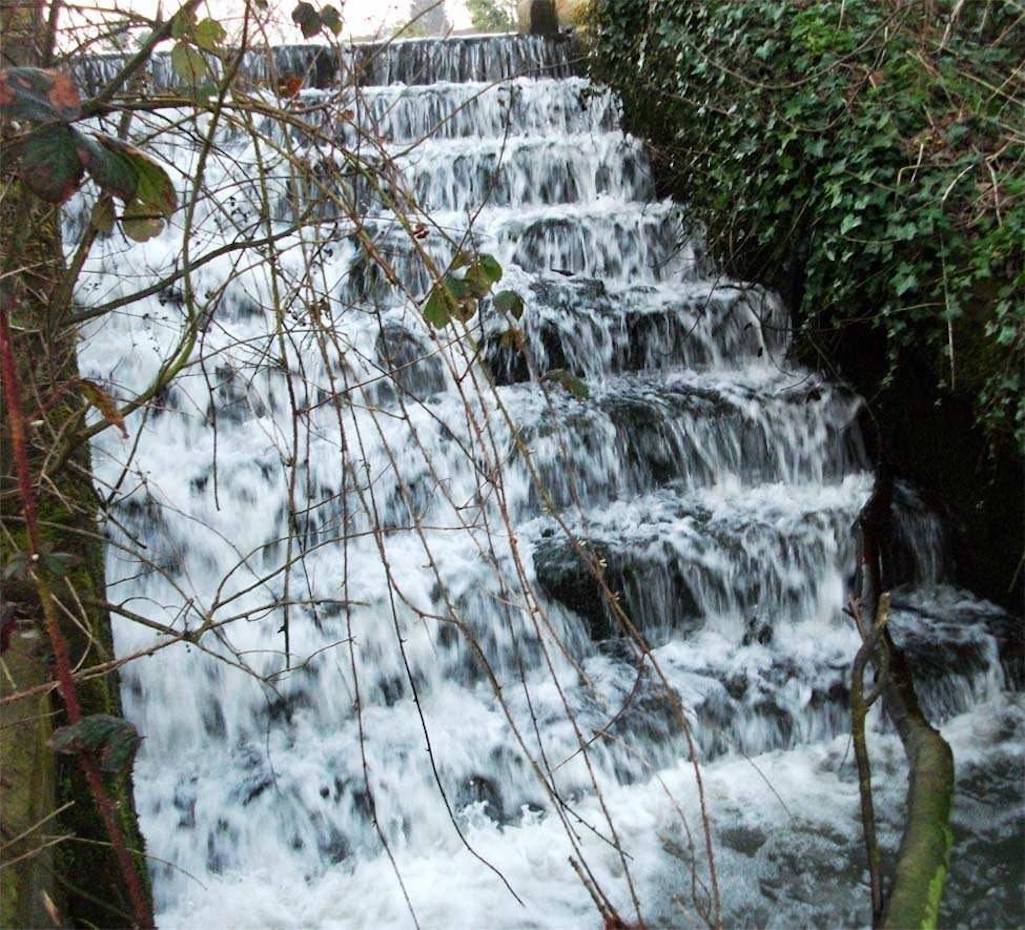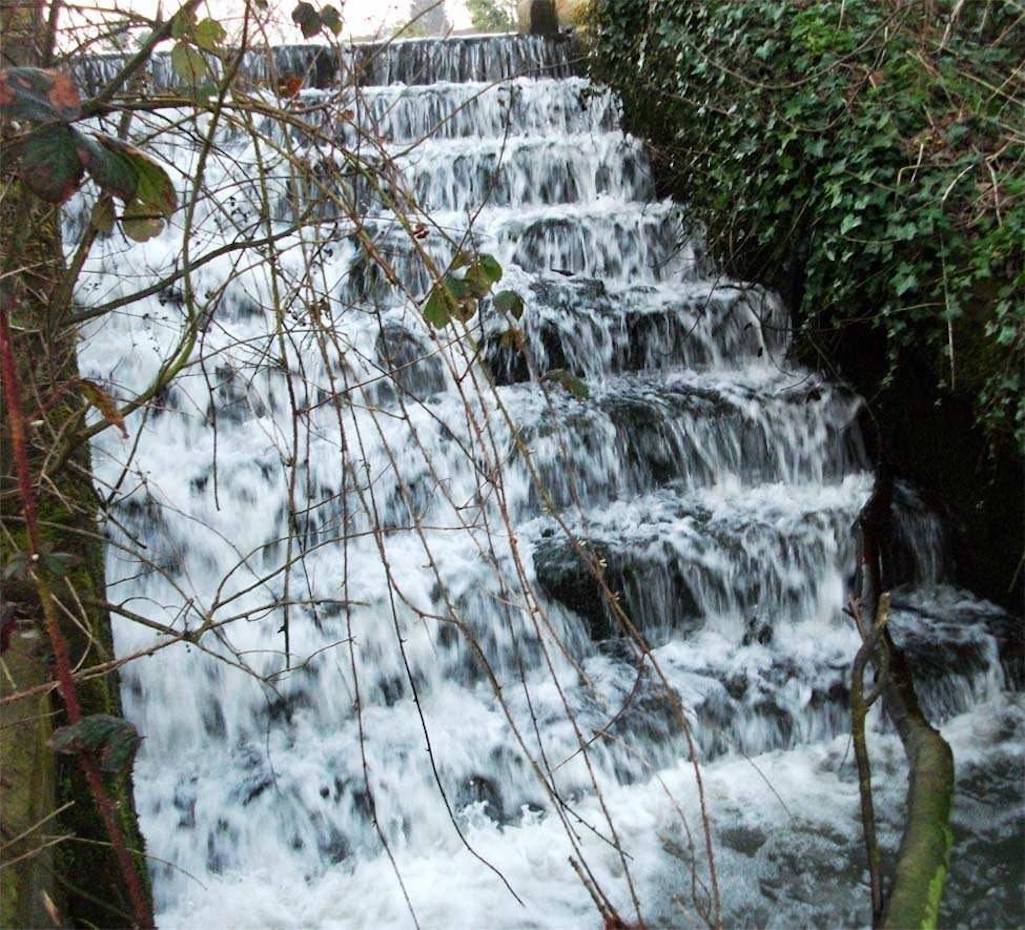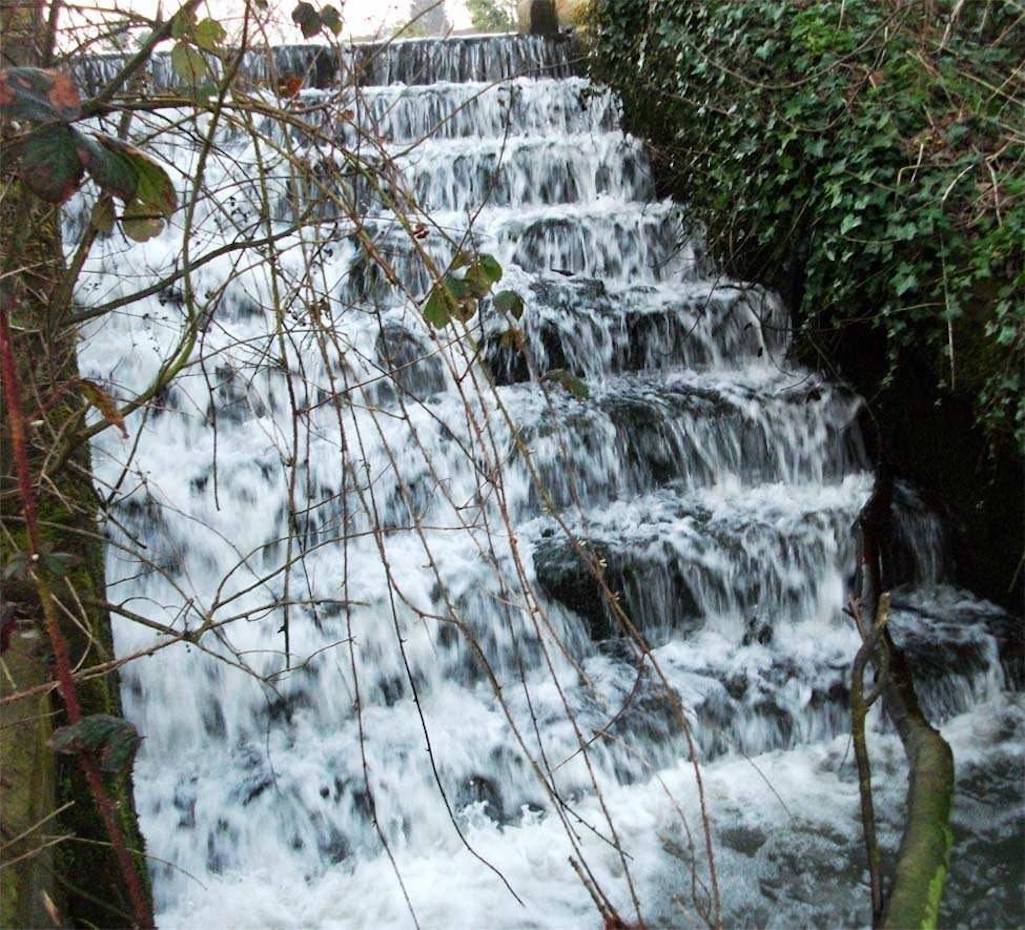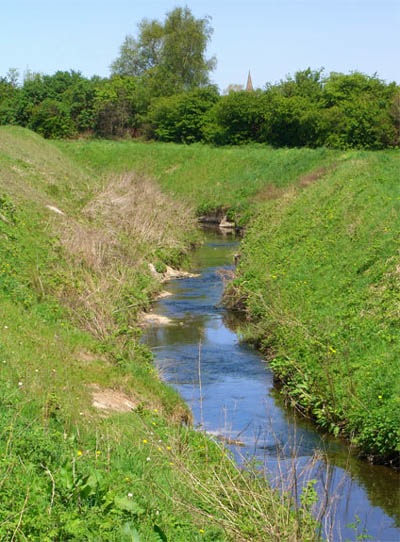 The stream then flows under Robins Lane and Ellamsbridge Road and then along Worsley Brow, by the side of the former Sutton National School. At this point it used to be referred to as the 'School Brook', however its route has changed over the years. The brook used to leave the bridge in Ellamsbridge Road, hug the road and bend round to Watery Lane. However, work by the water board to alleviate endemic flooding has led to the brook being straightened and deepened.

The present-day direct route from Ellamsbridge means it traverses under Watery Lane to behind Berrys Lane. It turns from flowing north to flowing east before turning north again in the area of Jackson Street and Parr Industrial Estate, where it is joined by the Hardshaw Brook.

At the point where the Hardshaw Brook joins the Sutton Brook, the water becomes the Sankey Brook. As it flows through Parr and Broad Oak, it's joined by the Rainford Brook and the Black Brook. This area is known as the Sankey Valley and the water flows via the Sankey Canal through Earlestown, Newton, Winwick, Penketh and Great Sankey.
The Sutton Brook Greenway sign in Watery Lane pictured at the top of this page is located close to where this photograph was taken. It describes the wildlife, birds and wildflowers that can be found on the brook's route through the former township as it traverses towards St.Helens town centre. Part of the informative sign reads:
'There is a wide range of birds to be seen along its route including blackbirds, chaffinches, sparrows and thrushes. Amongst the banks and waterway you can see kingfishers, moorhens, grey wagtails, coots and mallards. Providing shelter and food for the birds you will find trees such as willow, ash, oak, hazel, cherry, crab apple and elder. Along the route you will find many species of wildflowers including foxglove, yellow loosestrife and red campion. Grasses and herbs are also found and these encourage butterflies and moths. Living in the brook and on its banks are water voles which should not be mistaken for rats. Fish like roach can be found in the brook especially near the outfalls.'
A positive side effect of the 'stinking brook' has been the advent of a large number of unusual wildflower species. These can be found along the banks of the Sutton Brook and St.Helens Canal and are more commonly found in sand dunes and in limestone areas. This is because lime-rich waste that the Leblanc chemical process created was dumped in the Sutton / Sankey brooks. So as well as the above-named flowers, look out for colourful species like fairy flax, yellow wort and wild mignonette.
Copyright Notice / Factual Accuracy Statement

This website has been written and researched and many images photographed by myself, Stephen Wainwright, the Sutton Beauty & Heritage site owner. Individuals from all over the world have also kindly contributed their own photographs. If you wish to reuse any image, please
contact me
first as permission may be needed from the copyright owner. High resolution versions of many pictures can also be supplied at no charge. Please also contact me if you can provide any further information or photographs concerning Sutton, St.Helens. You might also consider contributing your recollections of Sutton for the series of
Memories
pages. Sutton Beauty & Heritage strives for factual accuracy at all times. Do also get in touch if you believe that there are any errors. I respond quickly to emails and if you haven't had a response within twelve hours, check your junk mail folder or resend your message. Thank you!
SRW