An Illustrated History of Old Sutton in St. Helens, Lancashire
Part 15 (of 92 parts) - From Robins Lane to Sutton Academy Part 2 (1970-79)
An Illustrated History of Old Sutton in St.Helens
Part 15 (of 92) - Robins Lane School Part 2
A 5-part history of Robins Lane Schools & Sutton High
An Illustrated History of
Old Sutton in St.Helens
Robins Lane School 2
A 5-part history of Robins Lane Schools and Sutton High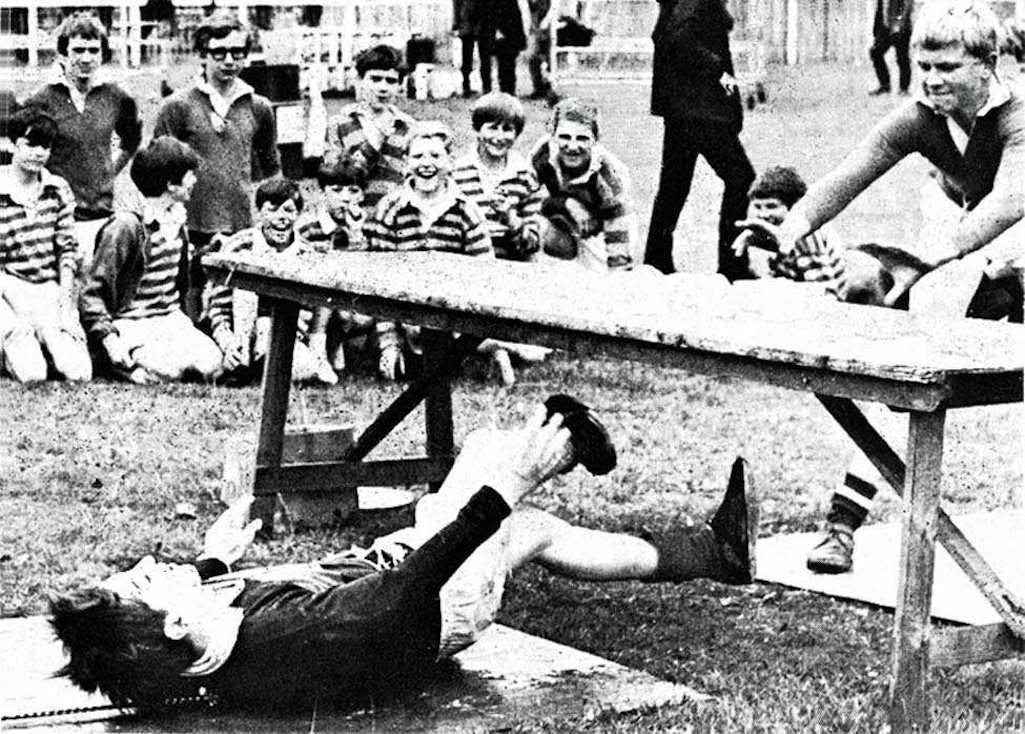 On July 28th 1970 pupils from Robins Lane School competed for the second year running in 'It's a Knock Out' at the St.Helens Show. The above photo shows
David Brown
competing for the boys in Sherdley Park. Both the boys and girls came out on top in their separate challenges against three other schools from St.Helens. In fact Robins Lane was developing a habit in beating in other schools in a wide range of competitions. In September 1970, 14-years-old
Satindra Dawar
from Bentinck Street beat seventy-two other competitors from twelve St.Helens schools in a lifesaving competition organised by the Liverpool Shipwreck and Humane Society. Satindra was awarded a silver medal and
Patricia Roberts
, another Robins Lane pupil, was runner up. However Satindra and Patricia weren't the first Robins Lane pupils to win a medal from the Society as
David Greenall
had done so in the previous year. In fact David was quite a sportsman. Not only did he hold the school javelin record, but played for the town teams in both football and rugby and represented Lancashire and an English school side against France at Knowsley Road.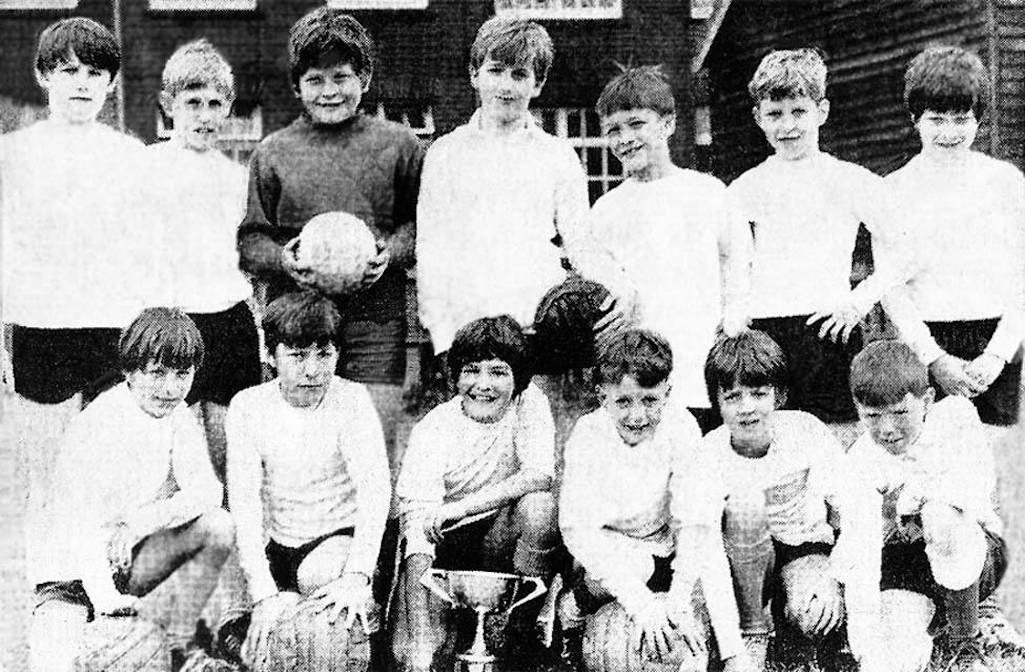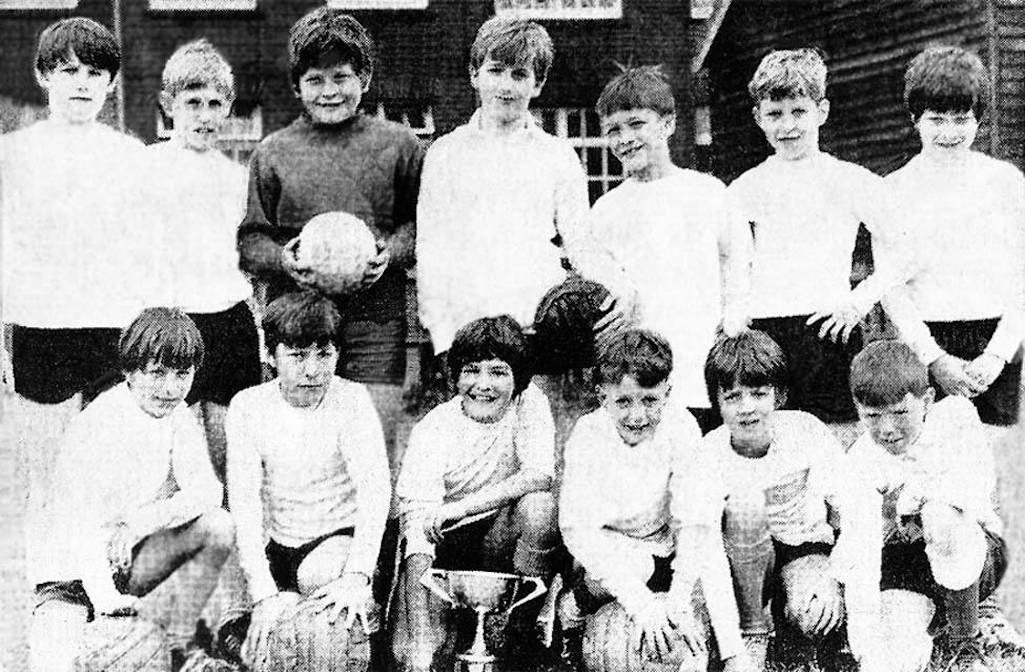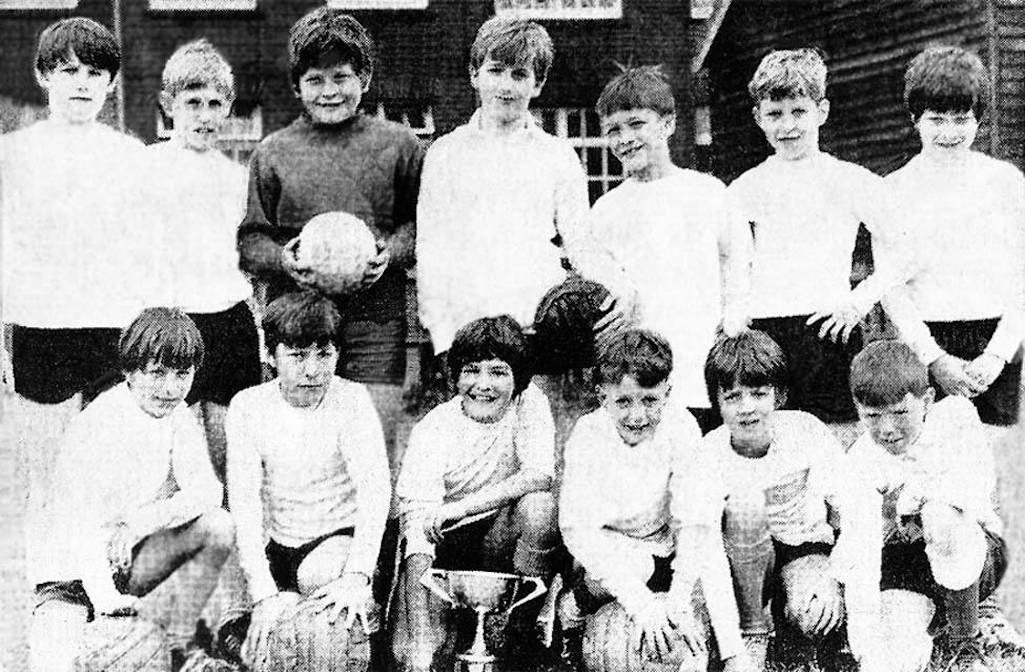 In May 1971, a team from the Robins Lane Junior School won the St.Helens' Junior Schools soccer trophy. This competition was played for on a regional league and knockout basis. After finishing second in the Sutton league, the Robins Lane side beat Allanson Street 3-1 in the quarter-finals, SS Peter and Paul 4-2 in the semi-final and Thatto Heath 3-0 in the final.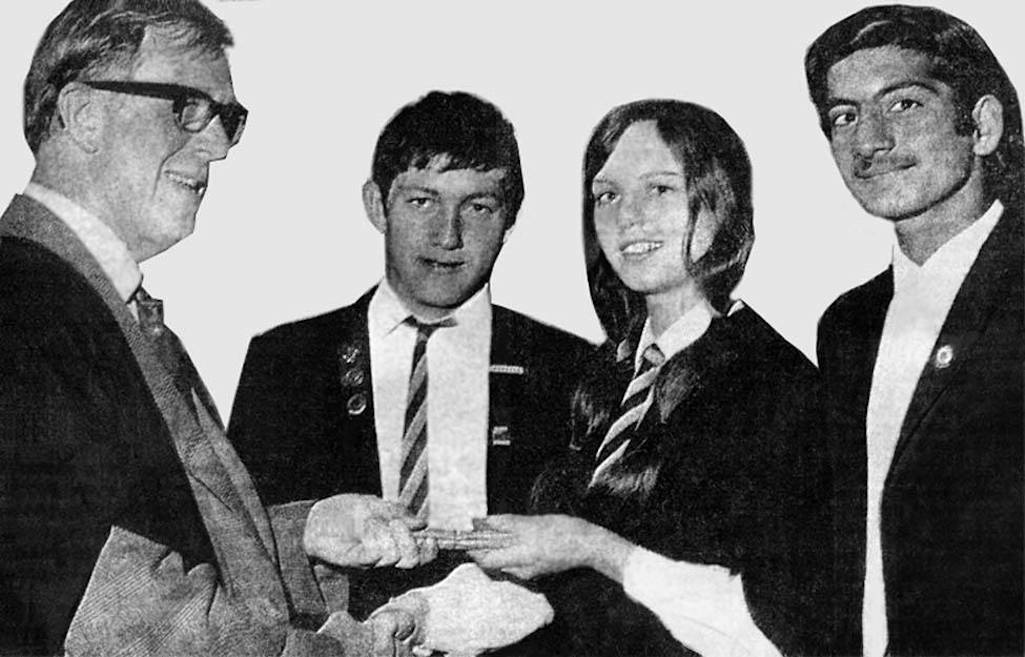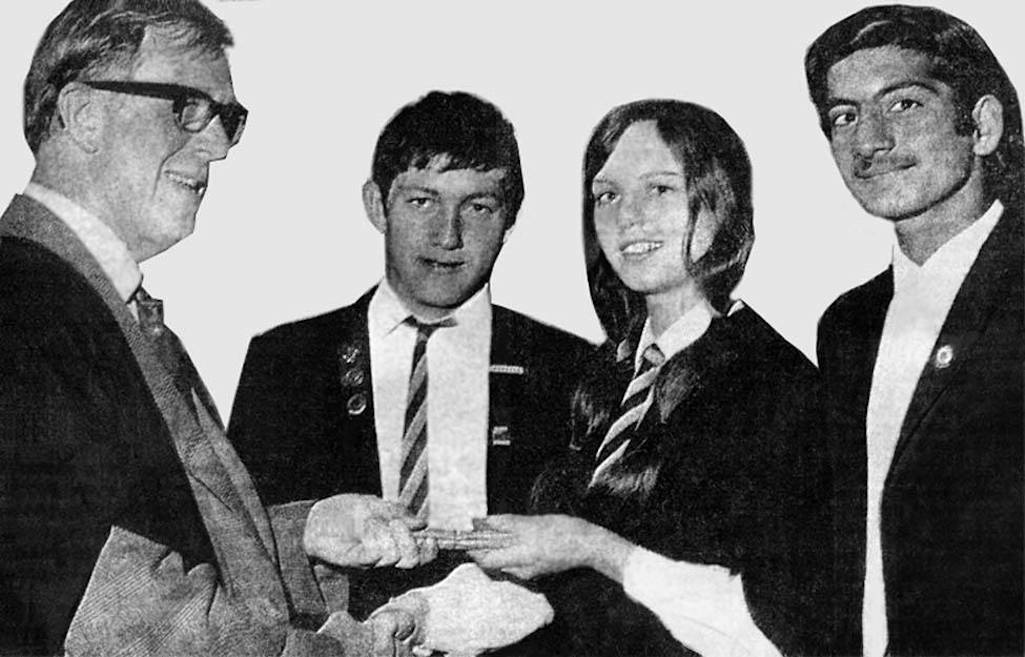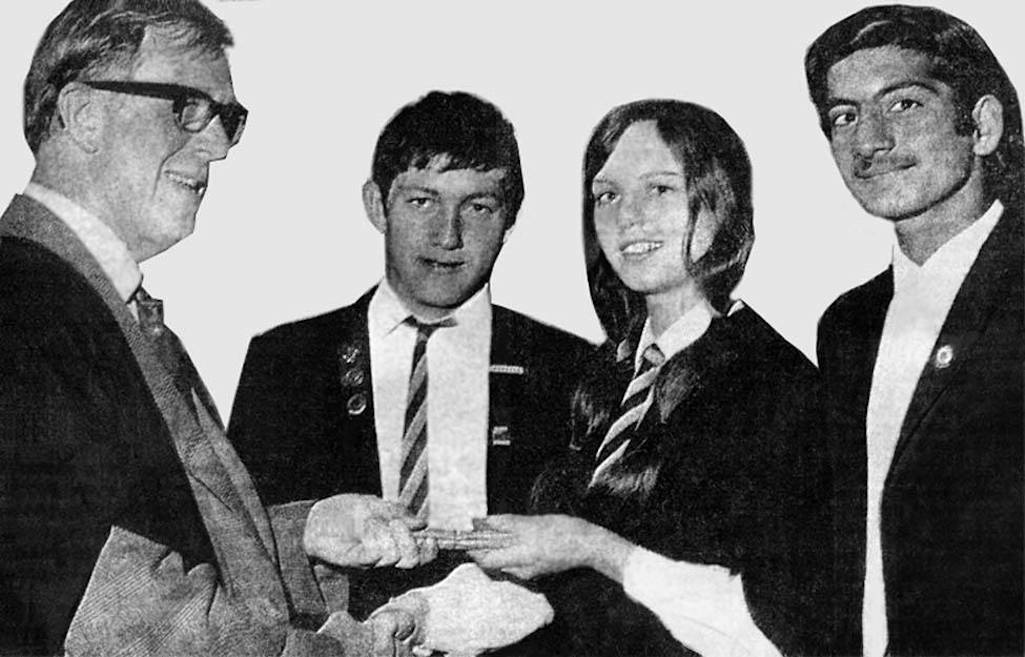 It was announced in June that Secondary School headmaster
Joseph Woods
would retire at the end of the academic year. One of his last acts was to present more watches to punctual pupils. The aforementioned Satindra Dawar, as well as 15-years-old
Karen Porter
from Irwin Road, received their prizes for 100% school attendance at the annual school speech day. However the pair were trumped by
Albert Homer
, who after receiving his timepiece in 1970, stayed on at school for a fifth year. Unsurprisingly he didn't miss a single lesson but he wasn't given a second watch. Instead Albert received a 50p book token.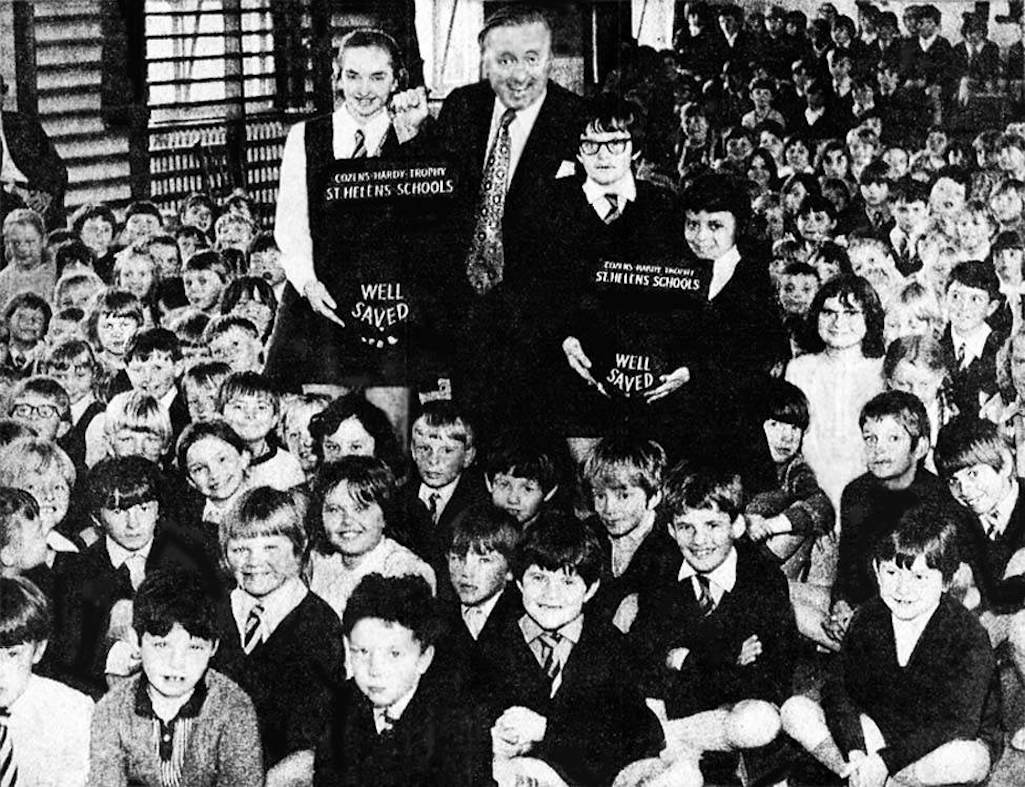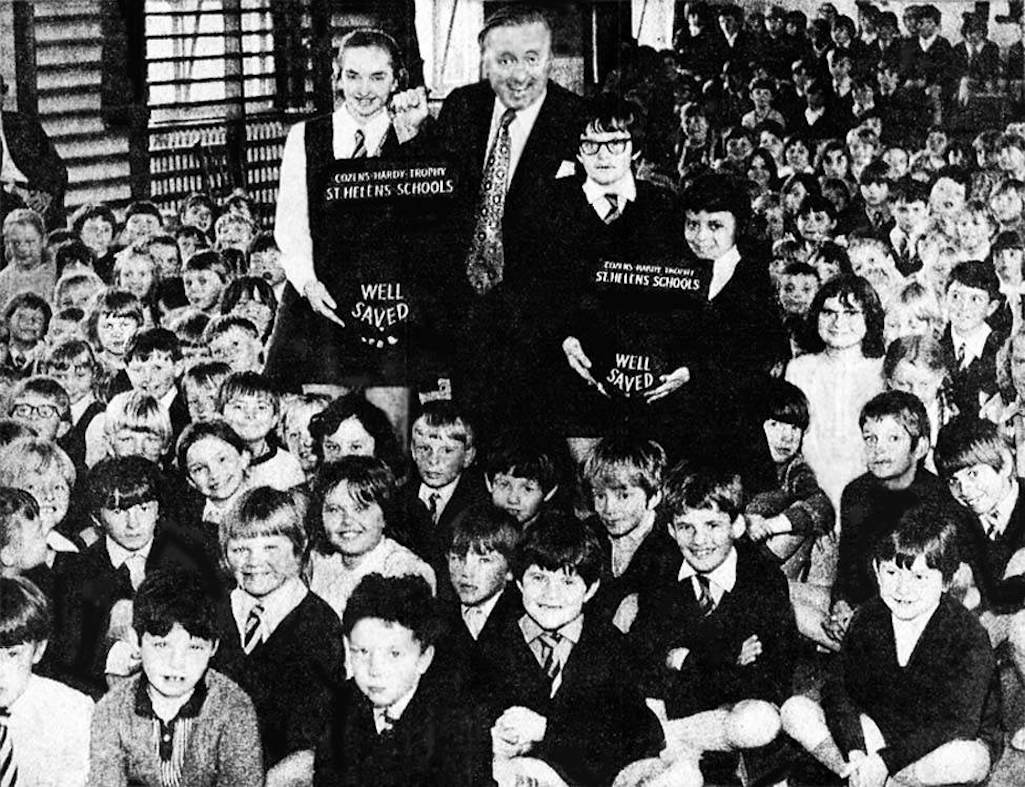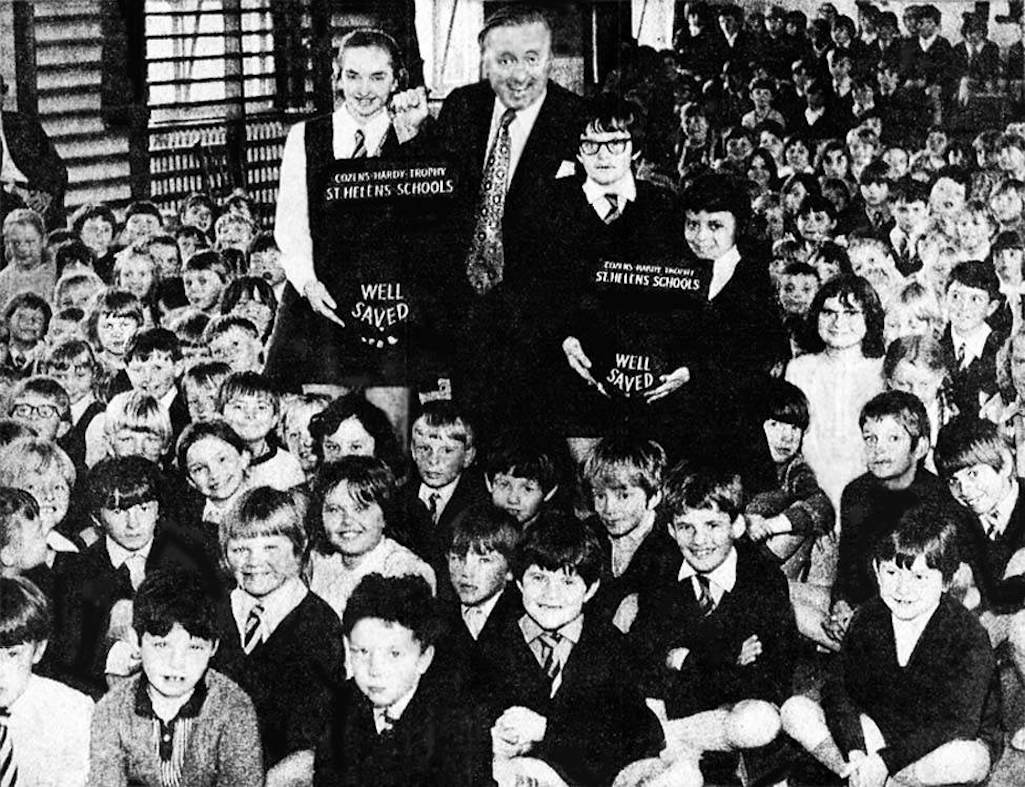 Woods' successor as the secondary school head was
Peter Knight
. In June 1972 he and deputy head
Phyllis Cole
welcomed
Hugh Lloyd
to Robins Lane. The comic actor - who was performing that week at the St.Helens Theatre Royal - presented the Cozens-Hardy Shield to head girl
Doreen Mercer
. This was awarded for the pupils' efforts in saving money. Every Monday morning time was allocated for the collection of savings from the children. This was administered by teacher
Keith Tickle
along with Miss Cole. Winning the shield was not a new experience, however. The senior schools had won it for 16 successive years, beating all other secondary schools in St.Helens! The juniors also won a junior shield for their savings efforts, which Hugh Lloyd presented to pupils
Neil Cramond
and
Jacqueline Cotton
.
Frederick Watkin
, district commissioner of the National Savings Committee, said "There's never been another school to beat Robins Lane secondary. I think they've all given up trying."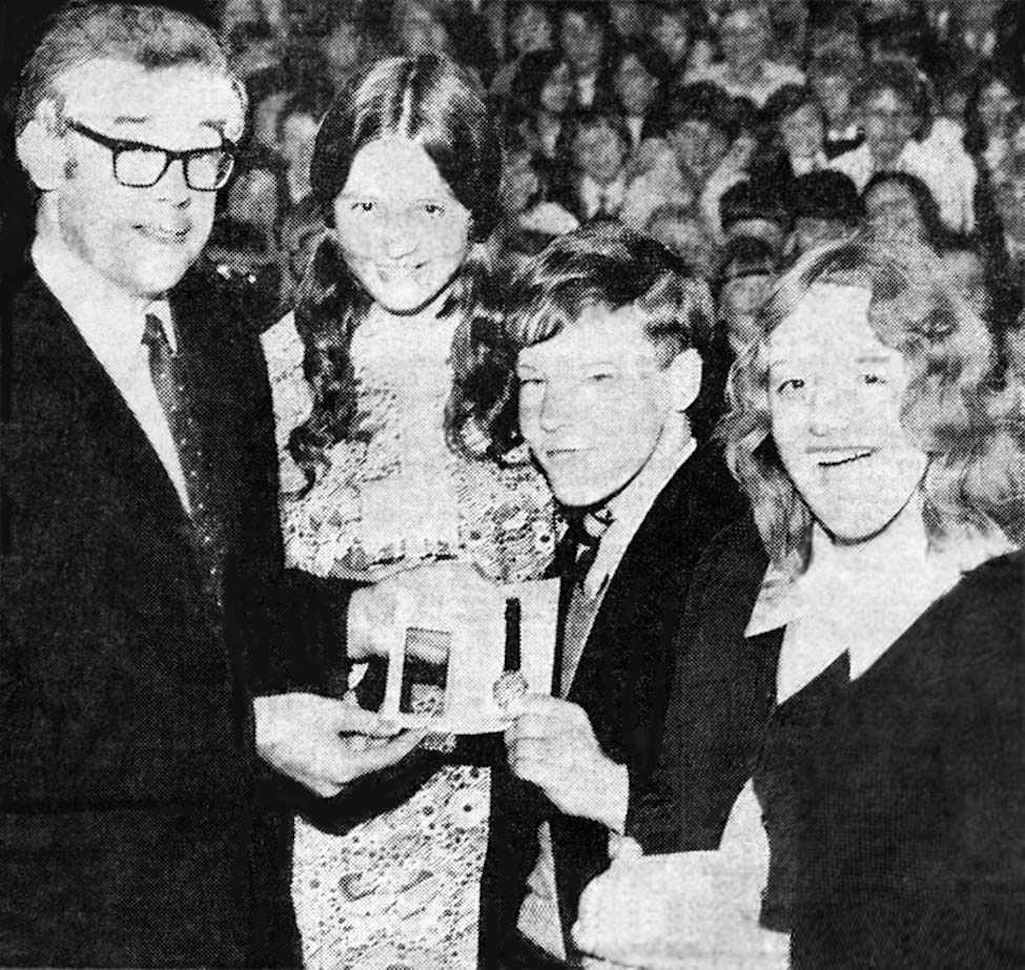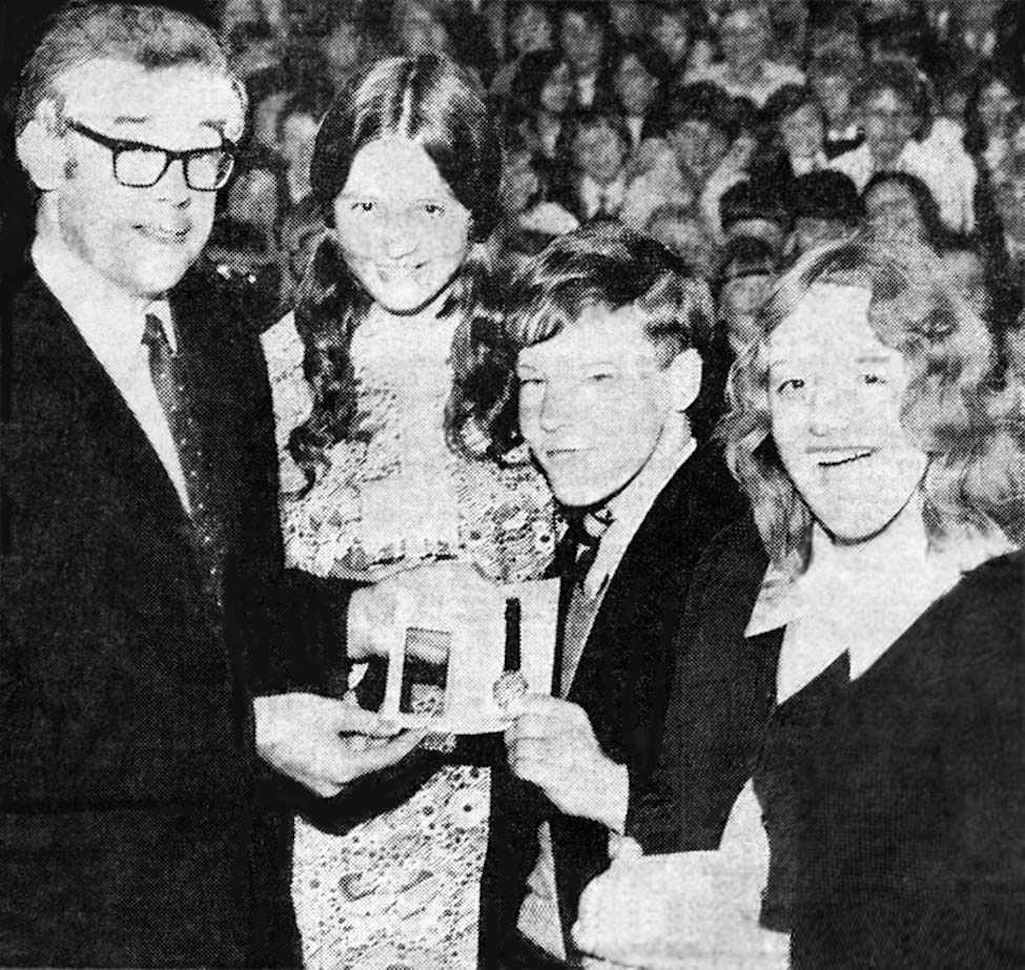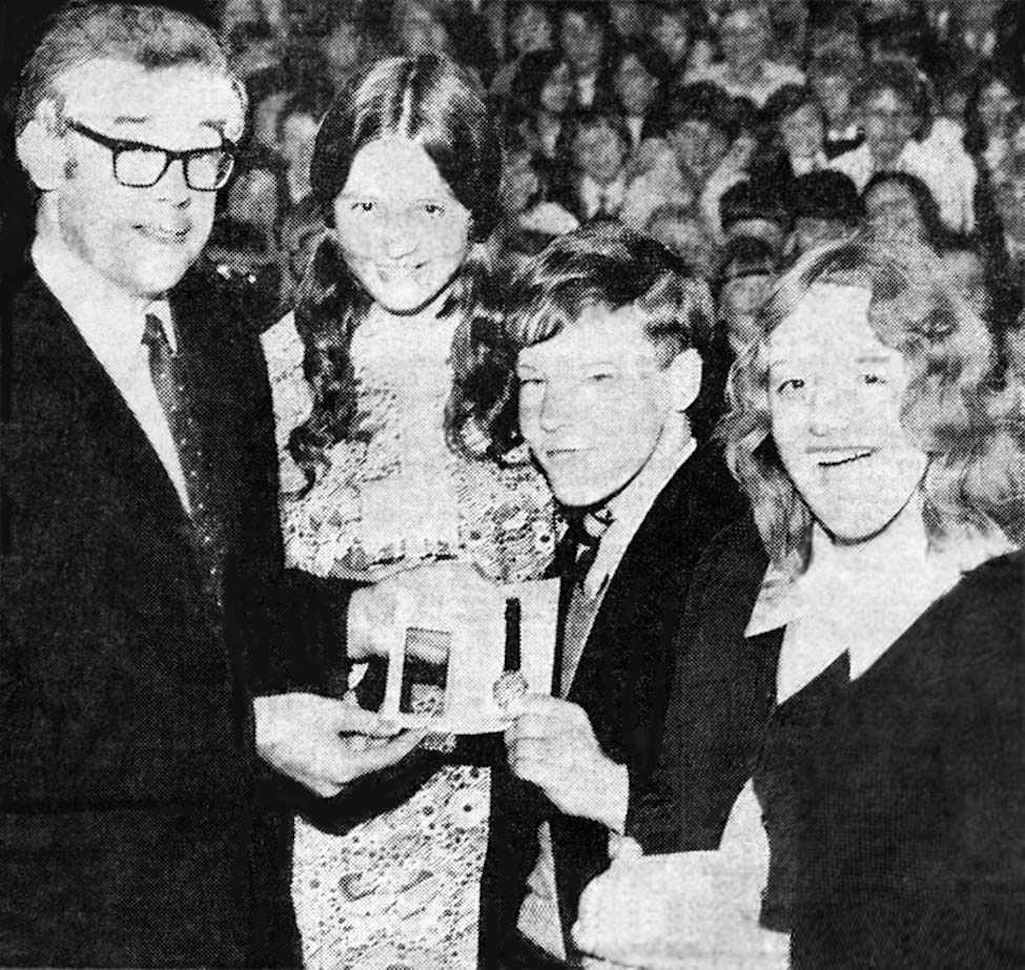 In Mr. Knight's inaugural speech/open day, he had three watches to present. The 15-years-olds, who had demonstrated their own good timekeeping over the previous four years, were
Marjorie Axon
of Olga Road,
Carole Boken
of Kelsall Avenue and
Stephen Saxon
from Sutton Road. Deputy head Phyllis Cole told the press that it was the first time that three pupils had achieved 100% attendance records: "This is extremely difficult to do. I think they must have come in sometimes when they were quite poorly."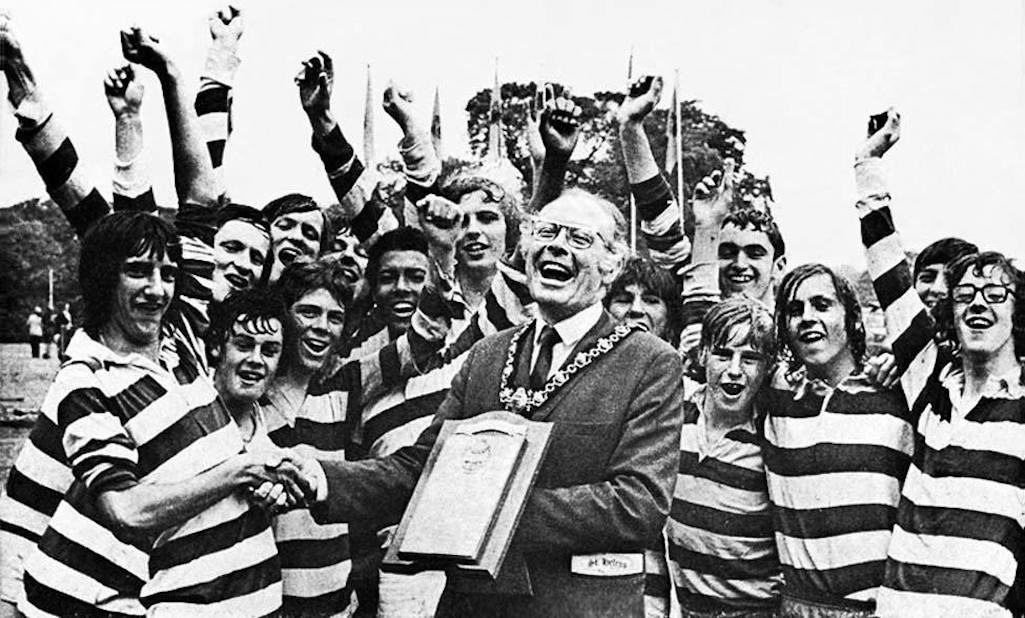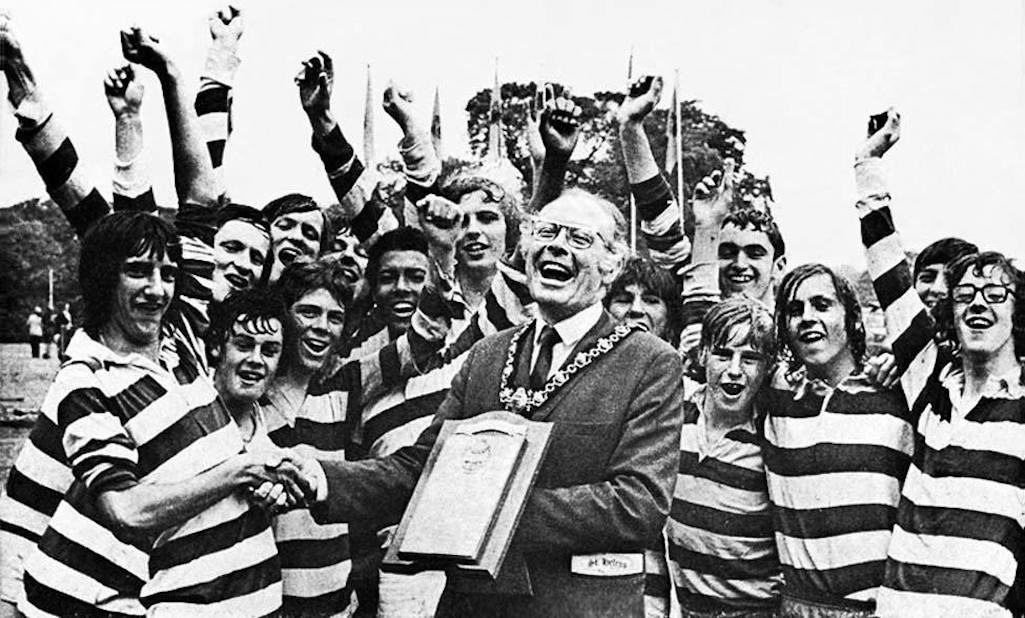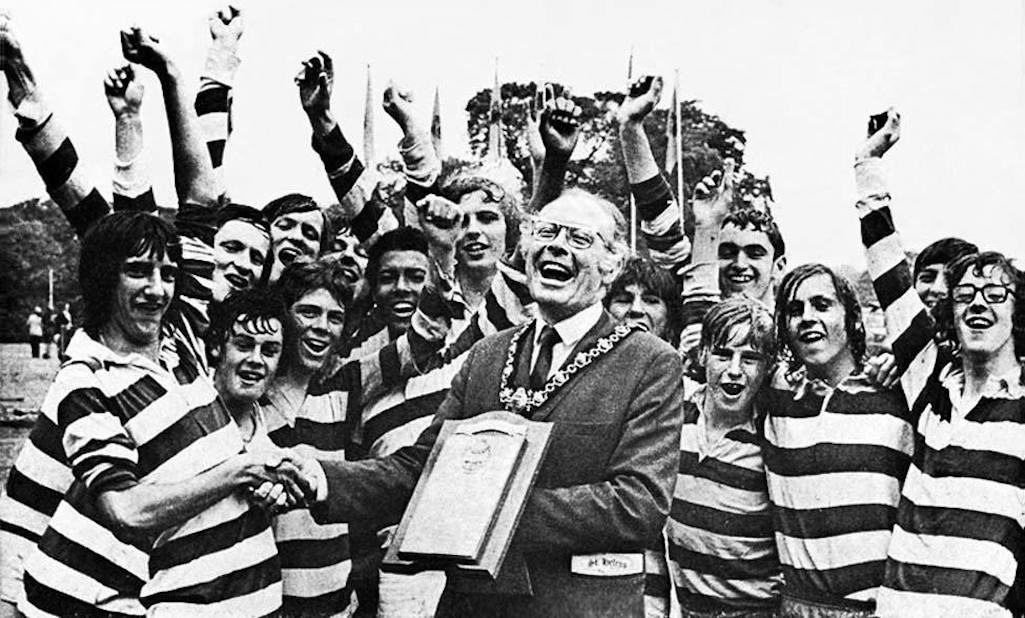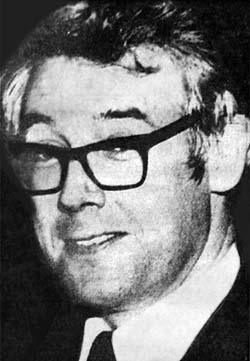 In the 1972 'It's A Knock Out' at the Sherdley Show, the Robins Lane boys won once again, although the girls came third. The other three schools that they each competed against were Cowley and Rivington (boys & girls), plus Mount Carmel (girls) and Campion (boys).

In November 1972, headmaster Peter Knight announced his vision for the school. This was based on equal opportunities or as the St.Helens newspapers liked to call it, a 'unisex' approach. So the St.Helens Reporter gleefully described how in the school's cookery department they had found a dozen "strapping youths" wearing white pinnies and "burrowed up to their elbows in dough". While in the metalwork room they had observed a group of girls, who were contentedly hammering away at trowels and pokers.

In 1973 the school leaving age would be raised to 16, so Mr. Knight felt it important that the less-academically minded children should be occupied with "practical and useful" non-traditional subjects. So sewing and housecraft courses would be made available for boys, along with pottery. His plans also included taking 16-years-olds into factories and offices to see the different trades first hand.

The community work that his predecessor Joseph Woods had begun was expanded, with groups of students making weekly visits to senior citizens, offering help with shopping, washing and cleaning tasks. Pupils also visited a school for the handicapped and helped design adaptations to equipment, while girls attended playgroups all over St.Helens. Peter Knight considered this to be a good training for the world outside of the classroom. This enlightened approach also involved student council meetings, which gave the 636 pupils an opportunity to express their opinions on the way the school was run. "If pupils are treated like responsible people, they'll act like them", declared Mr. Knight.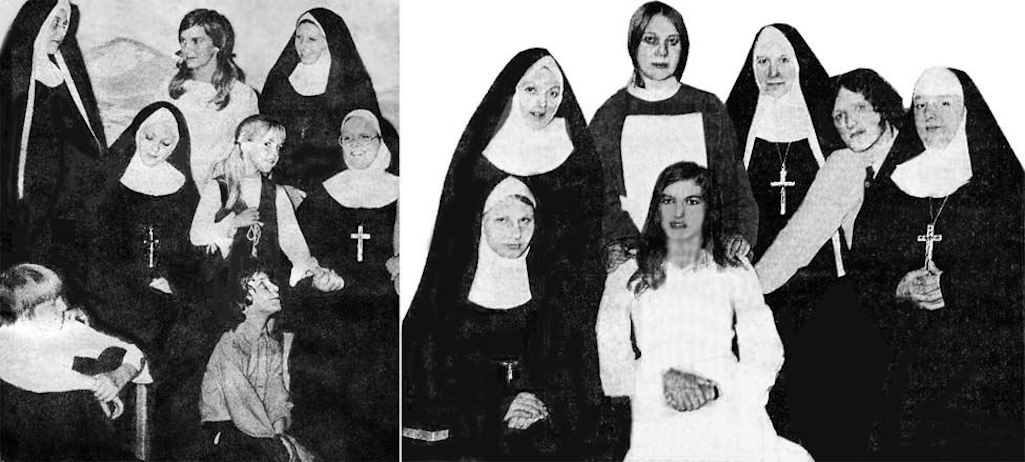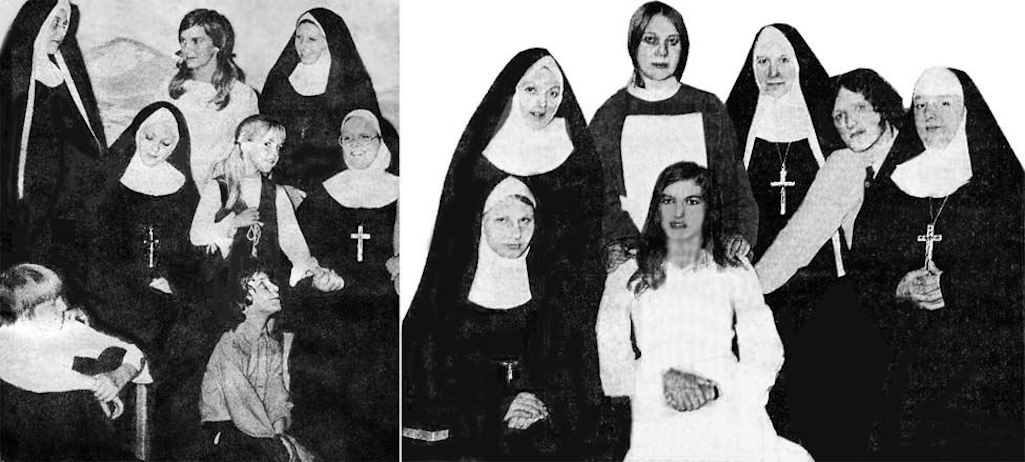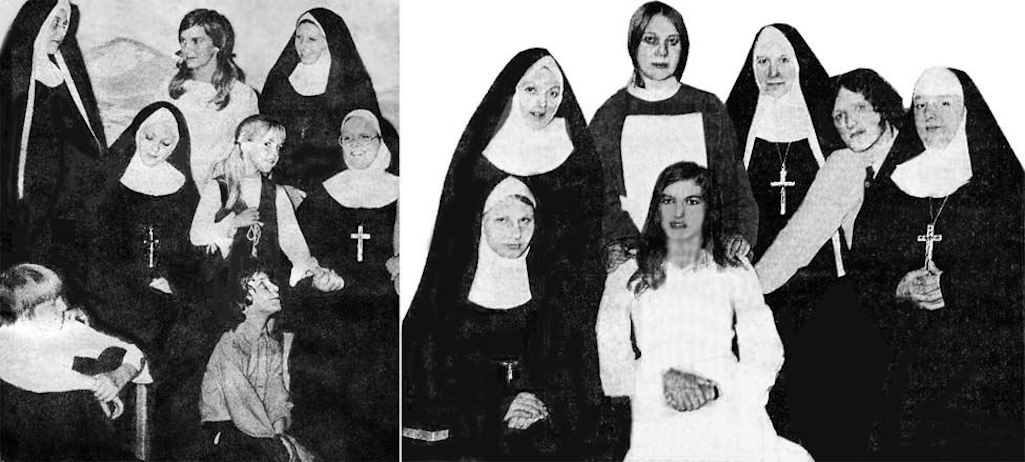 On July 17th, 18th & 19th 1973, the end of year show was 'The Sound of Music', which was produced by teacher
Joseph McGrath
. The girls made their own costumes under the supervision of needlework mistress
Ruth Green
. This was the biggest production that the school had undertaken, with a main cast of 15 and a chorus of 78 juniors and seniors. Sixteen-years-old
Silvia Porter
was cast as Maria and
William Redcliffe
played Captain Von Trapp. The production was a great success and enjoyed by a combined audience of over a thousand.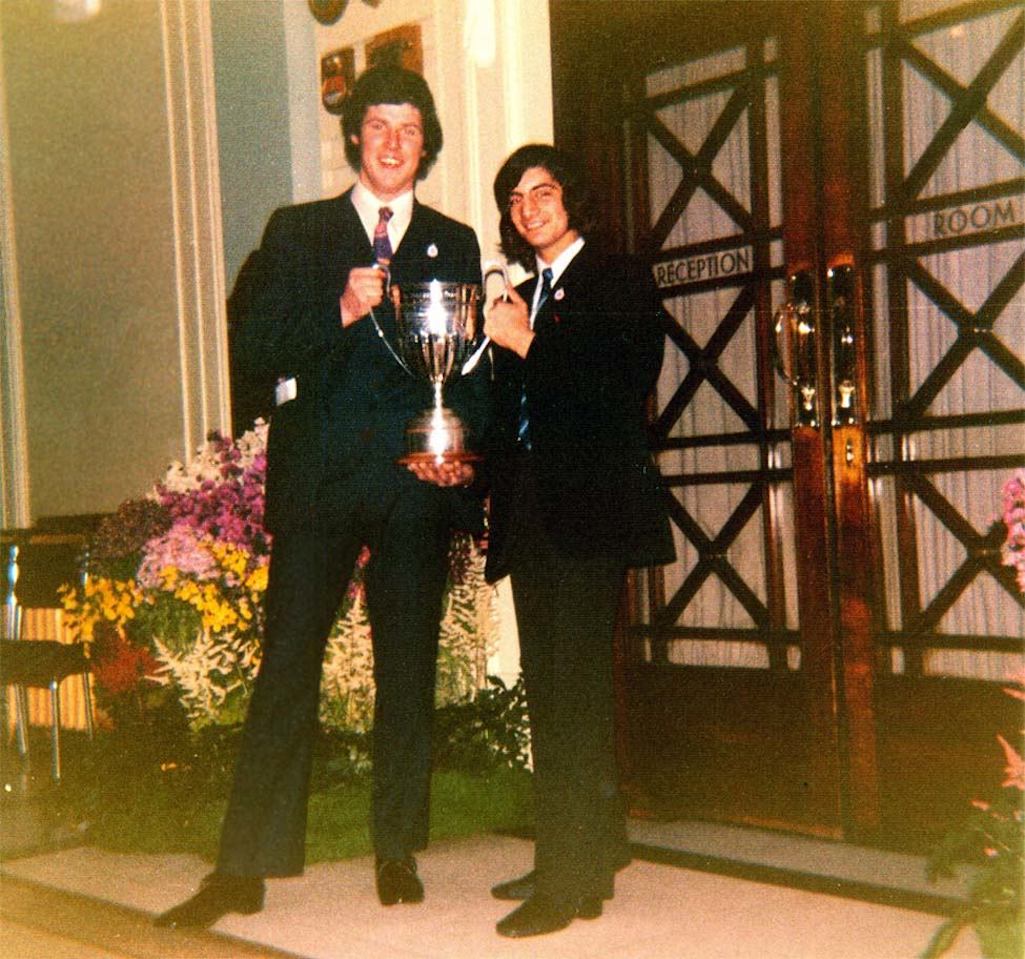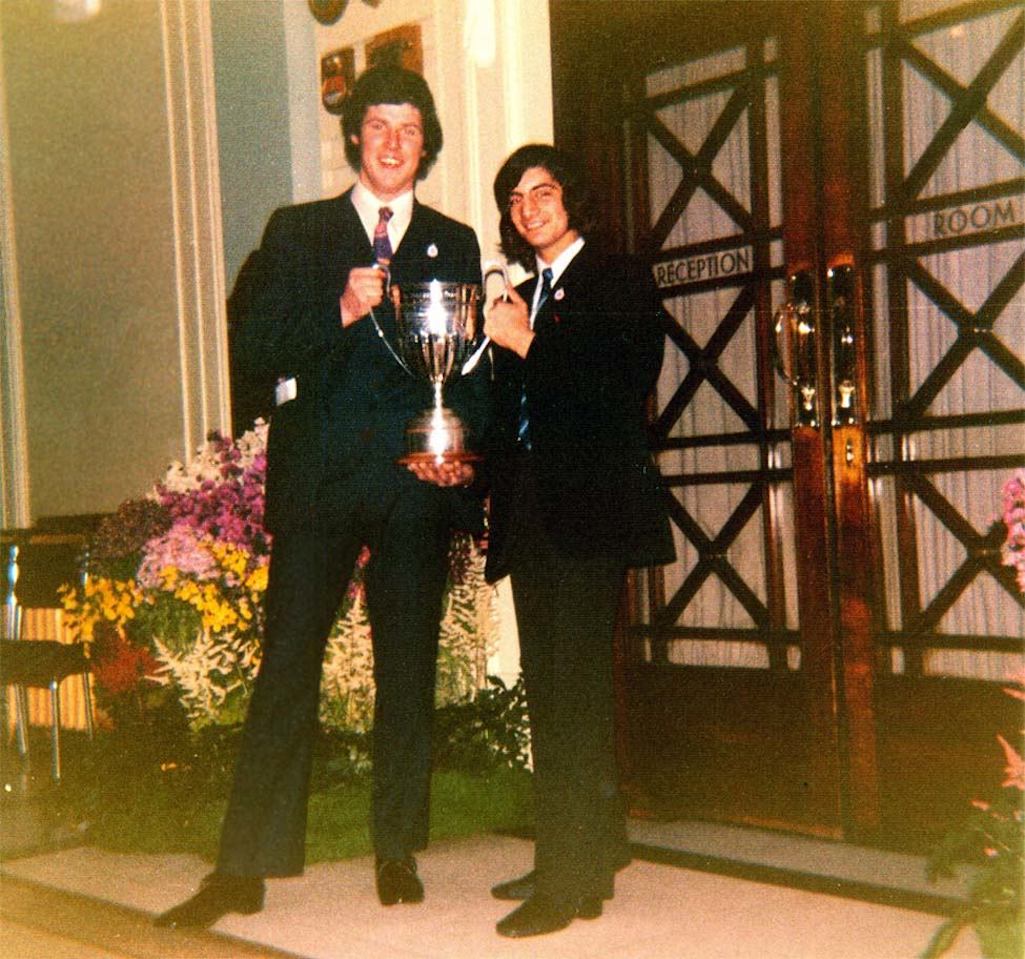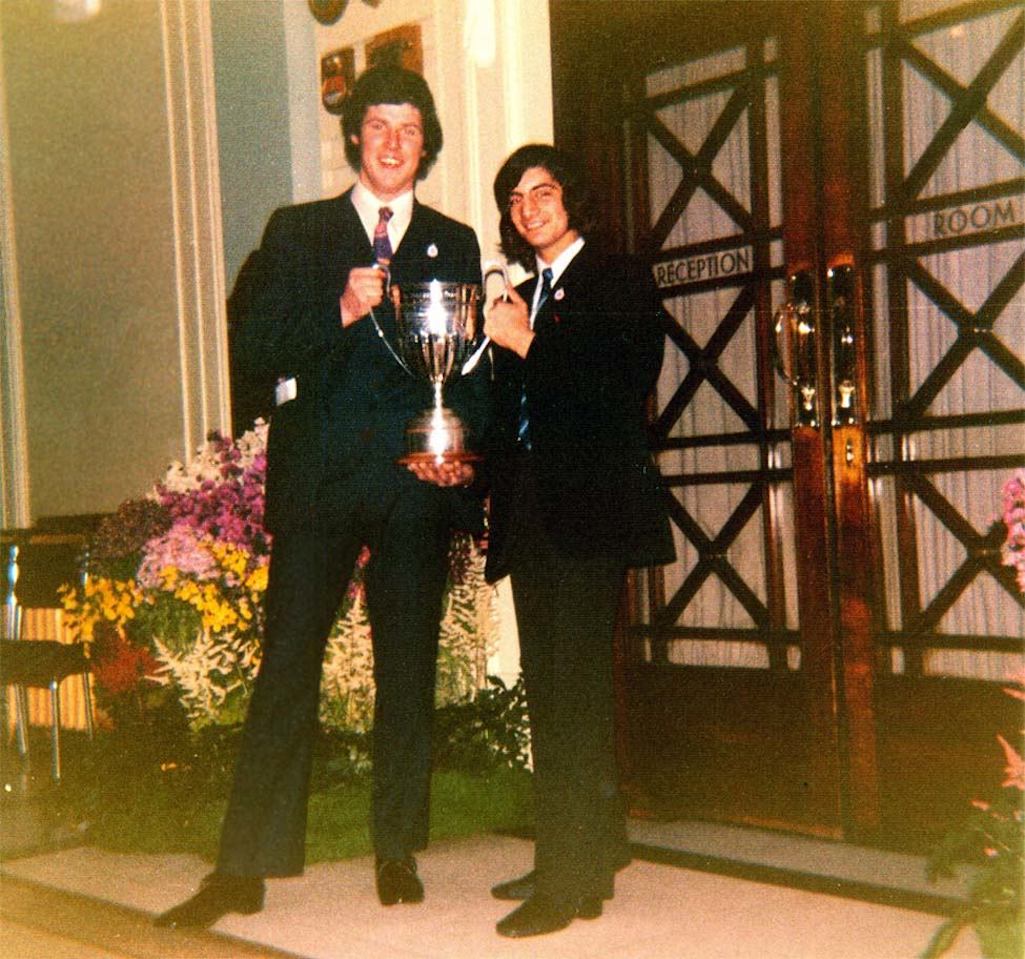 In January 1974 it was reported how eight pupils of Robins Lane had gained the bronze cross of the Royal Lifesaving Society, supported by teacher
Albert Greenall
. In May of that year it was announced that the secondary school, that then served 740 eleven to sixteen year olds, would be expanded in the Autumn. A sixth form was being created, so pupils could study until the age of 18. The student population was expected to grow to 800, creating a problem with accommodation. Plans were afoot for a new school on Elton Head Road but in the meantime some pupils would spend part of their week studying at the former St. Joseph's Junior School in Cleveland Street.

The end of year secondary school play in 1974 was Lionel Bart's 'Oliver' with
Stephen Devlin
in the lead role,
John Ebbs
as the Artful Dodger and
William Marshall
as Fagan. About 90 pupils were in the cast, spending seven weeks in rehearsal. Scaffolding was hired but the technical and art departments within the school created the scenery.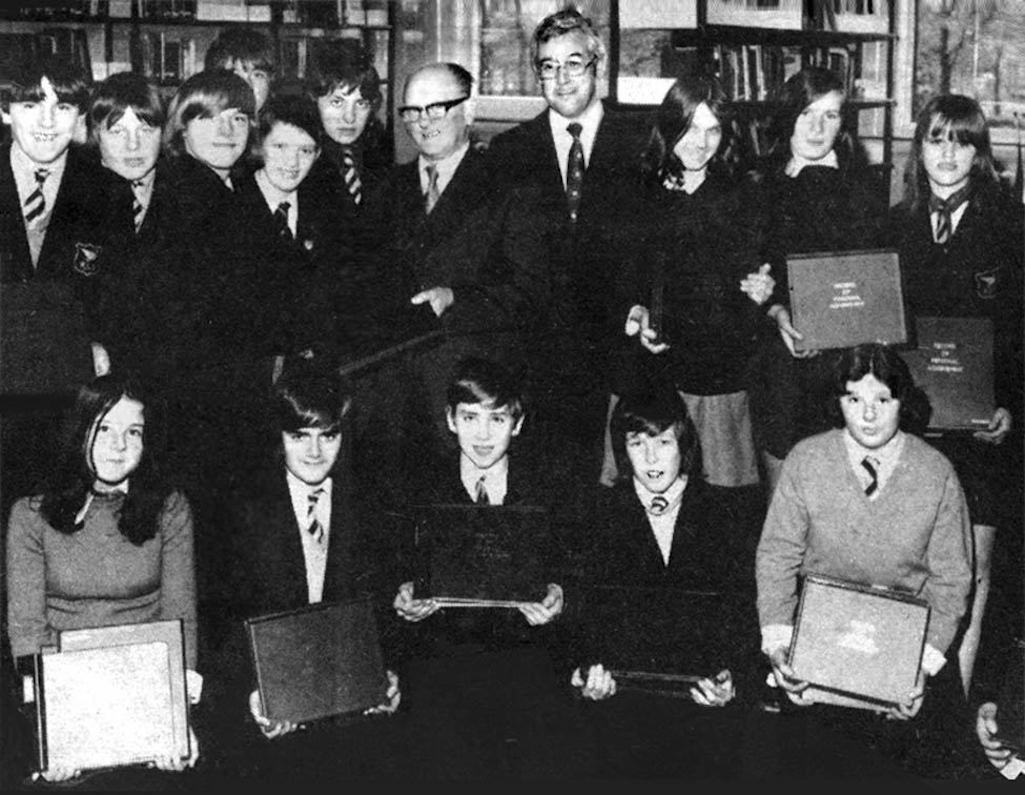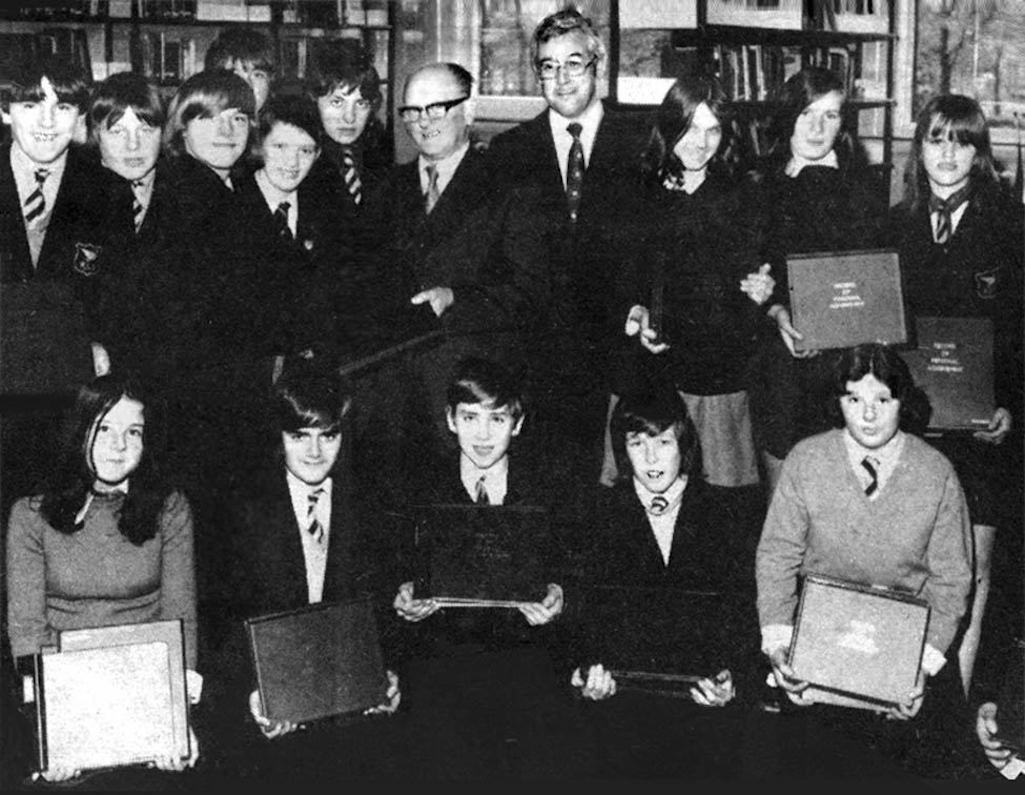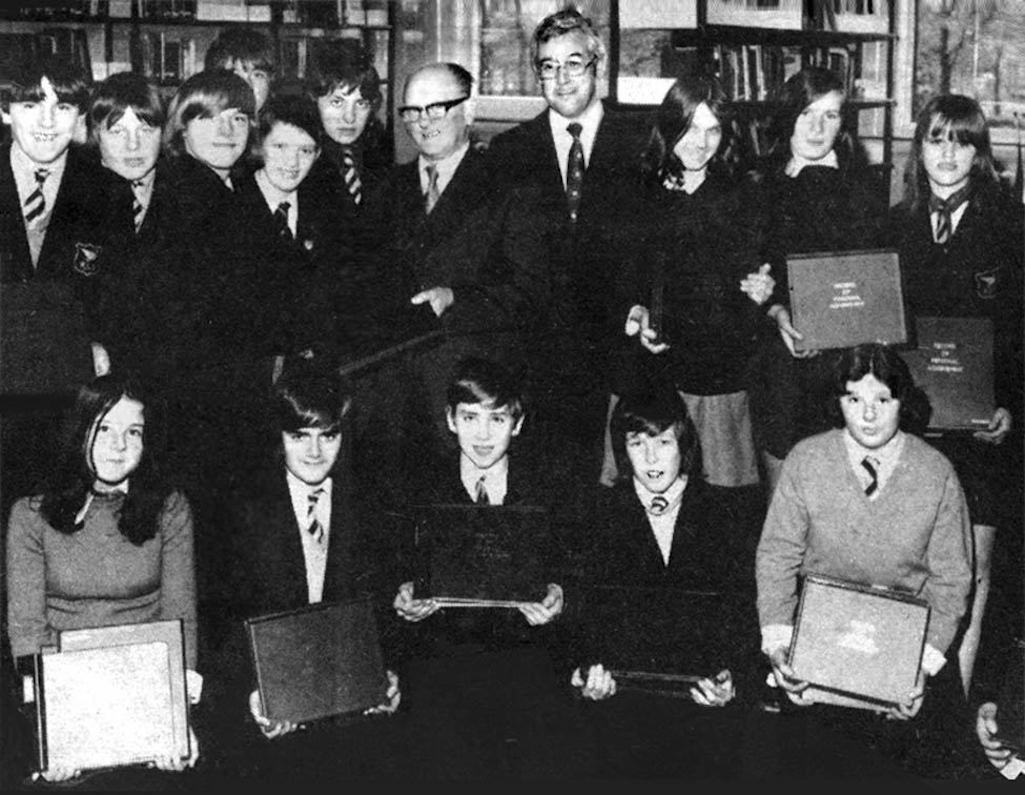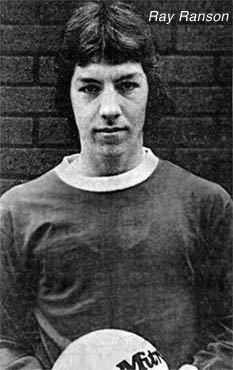 I
n October it was announced that twenty fourth year pupils were to join the Record of Personal Achievement (RPA) scheme. The less academically-proficient students would keep a two-year record of all their achievements and interests both inside and outside of school. These would be verified by a teacher and shown to prospective employers as evidence of their personal strengths and abilities. Robins Lane was the first school in St.Helens to adopt the RPA.

1975 was a good sporting year for Robins Lane with a number of notable successes. Their fourth year basketball team won the St.Helens league for their age group. Also a 7-a-side Rugby Union team travelled to Hann, in the then West Germany, to play in a European tournament. Masters
Dai Newman
and
Curtis Johnstone
accompanied the lads.

Plus 14-years-old pupil
Ray Ranson
was impressing with his football prowess. During the year the young lad from Manville Street in Peasley Cross, played for England Schoolboys against Wales, Scotland and Holland, before playing for his country in West Germany in an eight nation tournament. Ray would later play professionally as a defender for Manchester City, Birmingham City, Newcastle United and Reading, before becoming a millionaire businessman.

In December 1975 a cheque for £500 was handed over to
Frank Penketh
, chairman of the St.Helens branch of the Guide Dogs for the Blind Association. Pupils
Jacqueline Nolan
and
Philip Smith
handed over the money on behalf of Jupiter House, one of the four school houses which were now named after planets (Moon, Mars & Neptune being the others). The funds were raised by selling various goods to fellow students and were used to buy a guide dog.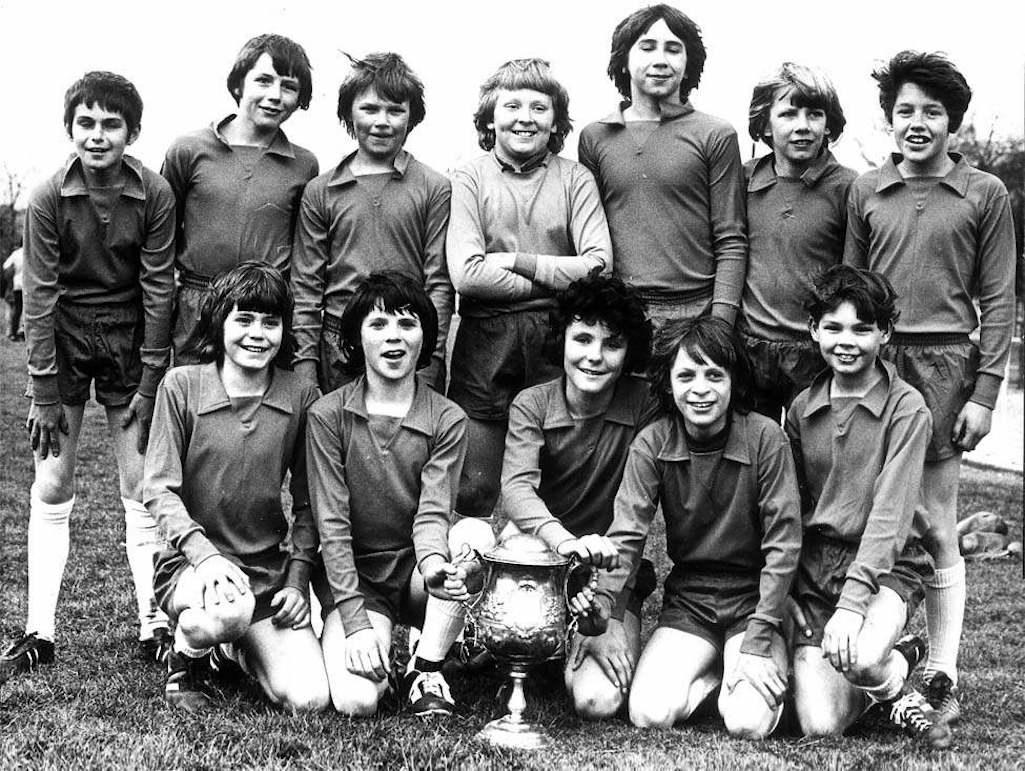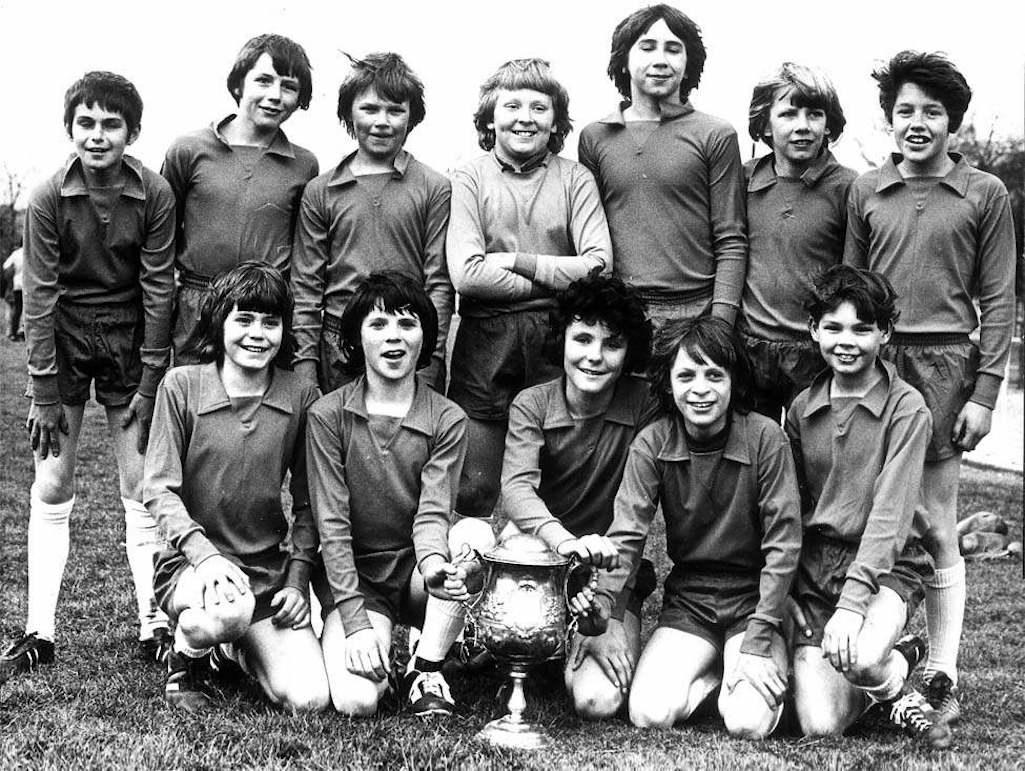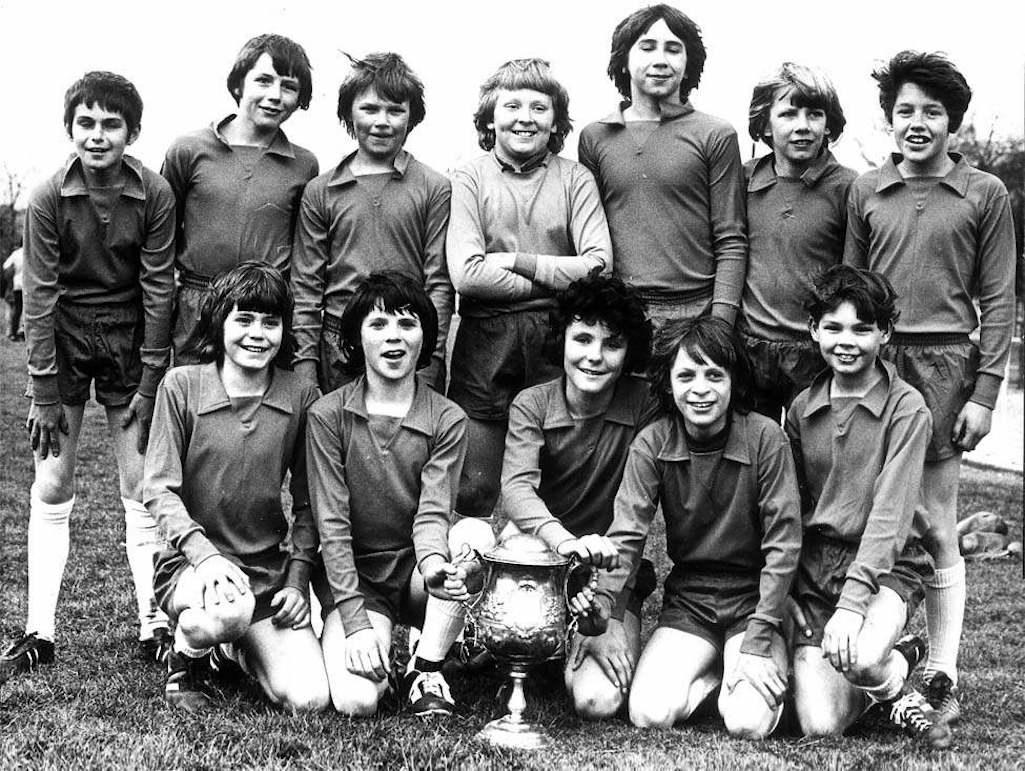 On March 29th 1976, the Robins Lane under 12s football team defeated St. Edmund Arrowsmith of Prescot 5-0 at Bobbies Lane to win the St.Helens Schools' Bardsley Cup. In the above photo on the back row (L to R) are
David Dunne
,
John Turner
,
Paul Howard
,
Stuart Henderson
(GK),
David Drysdale
,
Brian Derbyshire
and
John Derek
. Front row (L to R) are
Dale Woods
,
Ste Scully
,
Daryl Davies
,
Ian Anderson
and
David Pyatt
(names provided by Chris Simpson). In May deputy head Phyllis Cole retired and was presented with a tea maker. In September the expanded secondary school - which now had 850 students enrolled - changed its name to
Sutton High School
, in preparation for a planned relocation from Kinmel Street to Elton Head Road. The Robins Lane juniors, however, would remain in their existing building and continue with their existing name.
Sport successes continued with basketball growing in popularity within the school. During the 1976-77 season, three teams from Sutton High played in the Liverpool & District Schools League for the first time. They were the first St.Helens' school to do so and enjoyed remarkable results. In December 1977, it was announced that
Martin Dean
of Marshalls Cross Road would tour Canada with the England U15s basketball team. Then in March 1978, Sutton High's Under 15 and Under 16 teams won the St.Helens Schools Basketball Finals, both beating Rainford sides.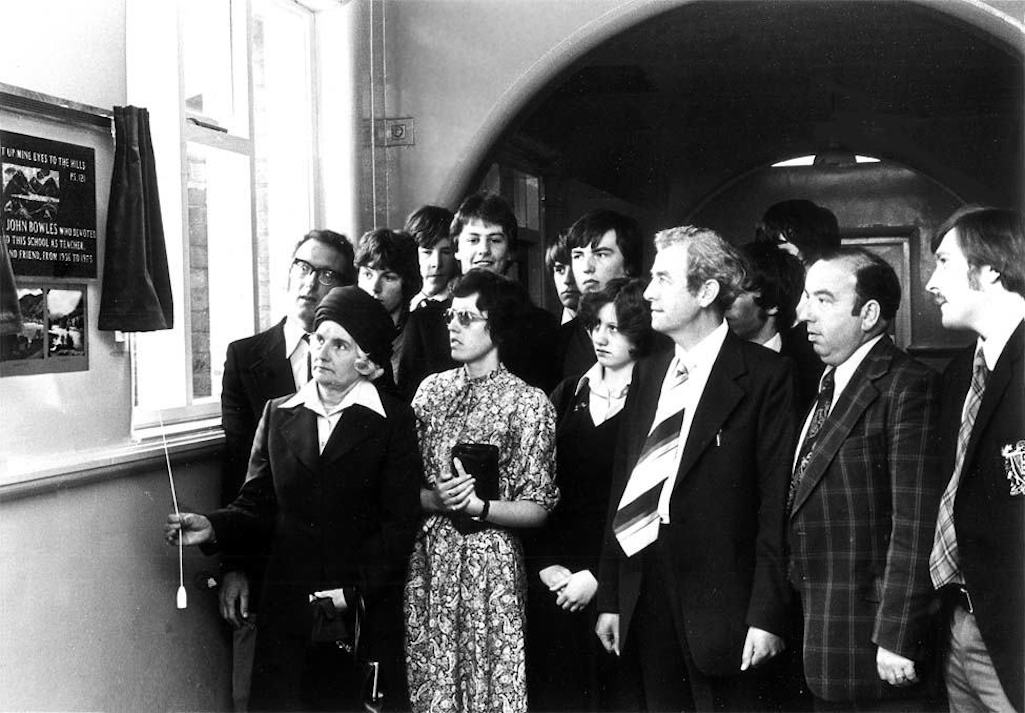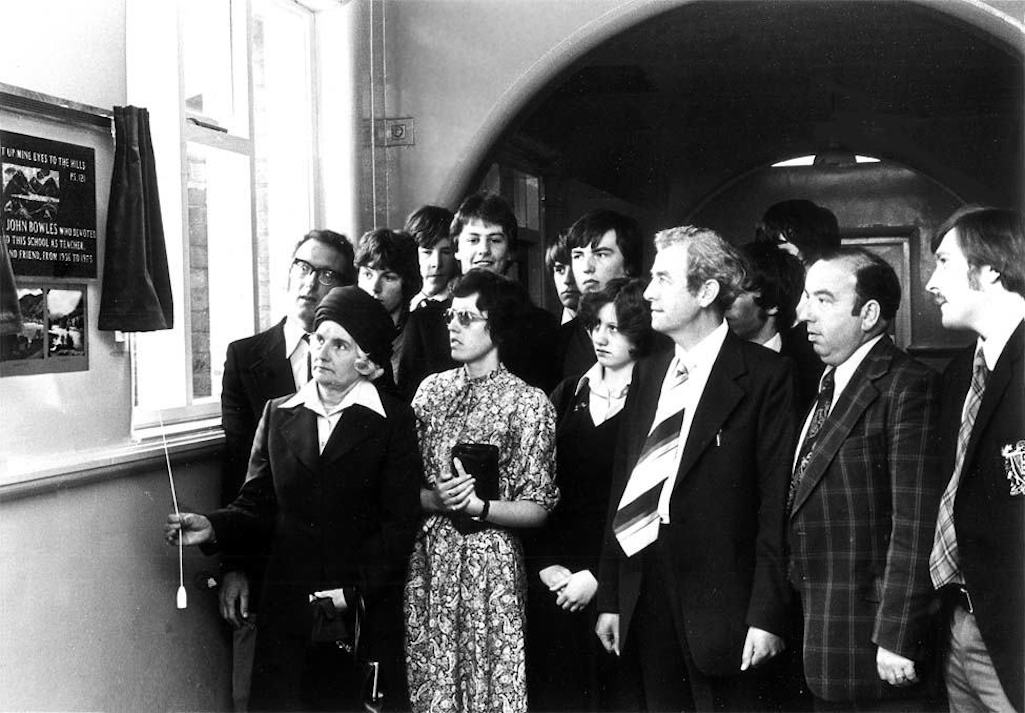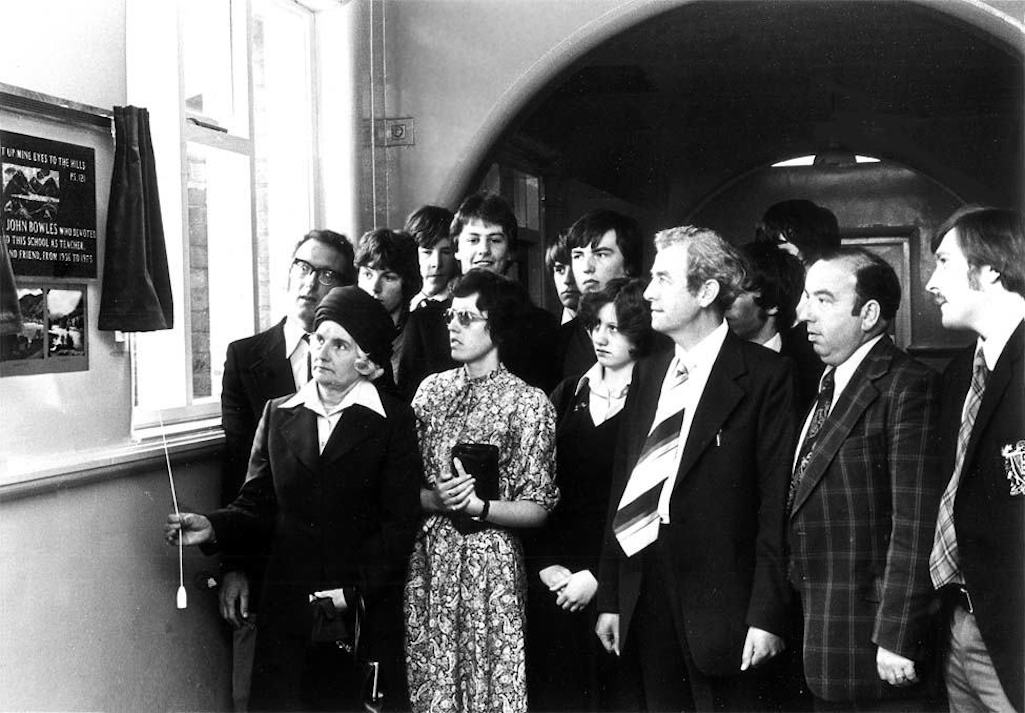 During the academic year 1977 - 8, Sutton High continued to expand with 960 students enrolled. In July 1978 a commemorative plaque at Sutton High was unveiled by
Florence Bowles
. Her husband John had taught at Robins Lane Secondary School from 1936 until his death in 1975. Two years of fundraising, organised by geography teacher Albert Greenall, had led to the memorial to the much-loved head of the technical drawing department being installed. The plaque incorporated scenes from the Lake District, as Mr. Bowles had organised annual fell walking holidays in Grasmere.

A new annexe in Elton Head Road was scheduled to open in September 1978, as the first step in relocating the secondary students to new buildings. However concerns were raised about the safety of children having to cross the busy Marshalls Cross Road. An emergency meeting of parents was held at the Robins Lane school in July, called by
Councillor Jim Bond
, where calls were made for an overpass or crossing. Merseyside County Council had initially argued that a pelican crossing was unwarranted. However as a result of the parents' protests, they changed their mind and agreed to install one.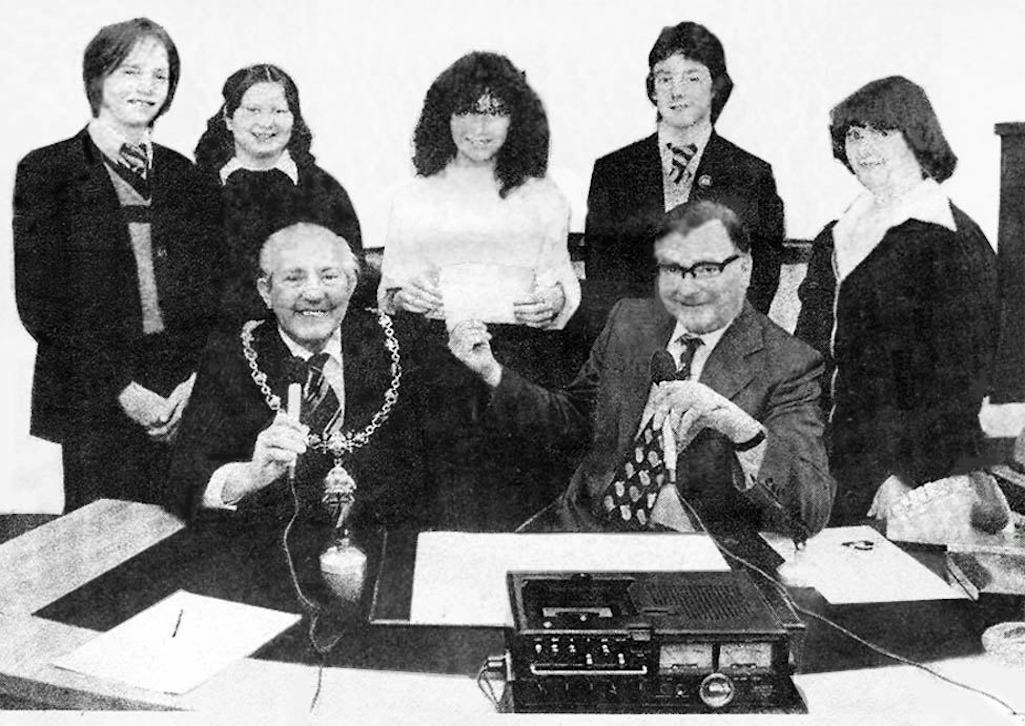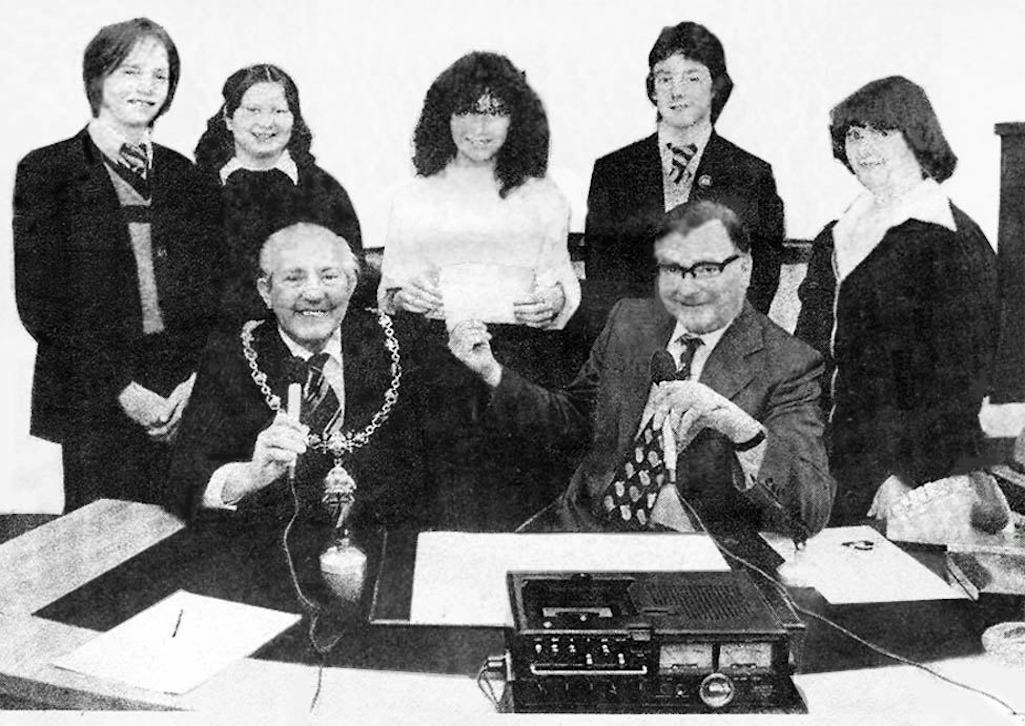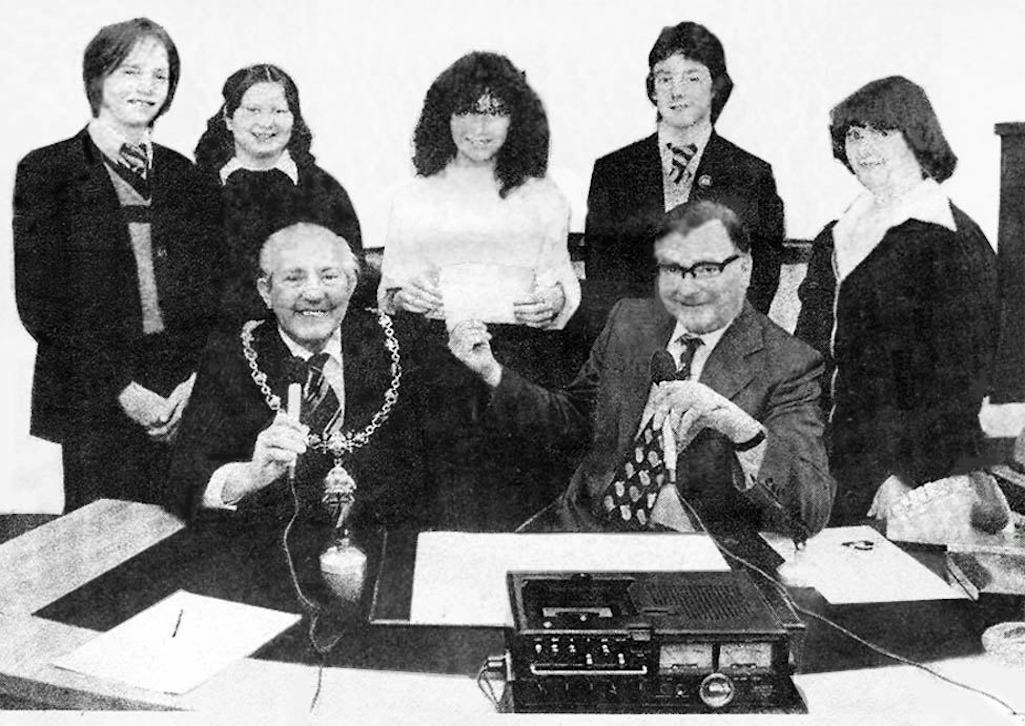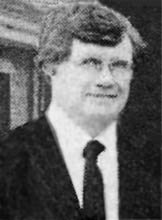 In October 1978 the school began a talking newspaper for the blind, known as
Sutton Sentinel
. It was the brainchild of headmaster
Russell Long
who when a boy, used to read a newspaper to a blind woman. His idea was for articles from the St.Helens Reporter, and later the St.Helens Star, to be recorded onto cassette and distributed to the visually impaired. Produced initially fortnightly then weekly within term times, the hour-long cassette originally contained local news on one side and miscellaneous features on the other. These included interviews with celebrities, such as
David Kossoff
and
Lynne Perrie
, plus other well-known individuals, often when they were making appearances in the St.Helens' theatres. However through popular demand, this became two sides of local news, which was sent out to between a hundred and a hundred and fifty recipients.

A £4000 contribution from the Silver Jubilee Fund, £1000 from a National Westminster Bank competition and a £410 donation from the St.Helens Boys' Brigade helped to improve and expand the service. Forty-eight cassette recorders were purchased for blind persons who didn't have a machine. In December 1980 a St.Helens Reporter journalist attended the recording of a Sutton Sentinel and wrote: "The town as a whole has every reason to be proud that there are citizens of the calibre of these young people." Teacher
David Edwards
was the main voice of the Sentinel for its first 15 years and many staff and students have been involved with its production, sacrificing much of their spare time.



Sports successes continued, with the Sutton High Cross-Country Under 12s winning the Alfred Booth Shield in the Merseyside Cross Country League during February 1979. Oddly the runners up were the school's Under 14s! Two months later the 5th year rugby league team travelled to Germany, to play in a 7-a-side competition. The full side had won the local schools' league for the previous two seasons. In May the fifth years won the Walsh Cup, the St.Helens Schools' knockout rugby league trophy. During the same month the first years won the equivalent trophy for their level, known as the Pennington Cup, defeating St. Cuthbert's in the final.

The Sutton High Sports Centre was officially opened by
Lord Pilkington
on April 30th 1979. A Celebrity All Stars team, featuring
Bobby Charlton
,
Nobby Stiles
,
Mike Summerbee
and
Roger Hunt
, played against a Radio City side on the opening night. The new facility cost £800,000 and from the outset was open 7 days a week from 9am to 10:30pm. Although Sutton High had priority during the school day, block bookings were also available for other schools and clubs. Individual members of the local community were encouraged to use the facility during evenings and weekends, which in time was re-branded to the Sutton Leisure Centre. The first centre manager was
Frank Lee
and
Tom Pinnington
and
Edward Hall
were his assistants. In the above photograph (right) Frank is pictured in the new centre in between Councillors
Jim Bond
and
Gerry Parr
. On May 2nd the centre received Royal approval when
Prince Philip
was given a tour, while meeting participants on his Duke of Edinburgh award scheme. Within five years the sports centre would be attracting 50,000 visits a year with a total of 36 staff.
'Faustus D.S.C.' was the name of the 1979 summer play at Sutton High. Directed by
B.M. Lazenbury
,
Mark Seabrook
played Dr. Faustus and
Beverley Riley
was Mephistopheles. 'Round About Christmas' was a remarkable production staged on December 18th 1979 which involved 300 children from the 1st, 2nd and 3rd years. The extravaganza featured drama, dancing and singing with a 200 voice choir which was overseen by head of drama
Bernard Lazenbury
. The annual Christmas party for local elderly people went ahead as usual, with funds provided in part by a sponsored silence that had been held in November. About 350 fourth and fifth year pupils had managed to stay quiet for twenty minutes! "We were lenient on coughs and sneezes", said
Anthony Devine
, Upper School Coordinator.


By now the growing school had 1062 students on its roll, including 27 in its sixth form. The 1980s would bring a school nature reserve, protracted staff dispute with the headmaster, a student Town Hall protest, a threat to axe the school's sixth form and a murder.
Copyright Notice / Factual Accuracy Statement

This website has been written and researched and many images photographed by myself, Stephen Wainwright, the Sutton Beauty & Heritage site owner. Individuals from all over the world have also kindly contributed their own photographs. If you wish to reuse any image, please
contact me
first as permission may be needed from the copyright owner. High resolution versions of many pictures can also be supplied at no charge. Please also contact me if you can provide any further information or photographs concerning Sutton, St.Helens. You might also consider contributing your recollections of Sutton for the series of
Memories
pages. Sutton Beauty & Heritage strives for factual accuracy at all times. Do also get in touch if you believe that there are any errors. I respond quickly to emails and if you haven't had a response within twelve hours, check your junk mail folder or resend your message. Thank you!
SRW