The Story of the Making of Sutton Manor's 'Dream'
The Story of the Making of Sutton Manor's Dream
Story of the Making of Sutton Manor's Dream
10 Facts About Dream in Sutton Manor, St.Helens!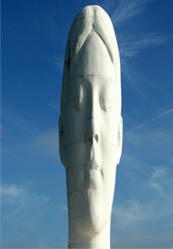 Designed by world-famous, award-winning Catalan artist Jaume Plensa
Standing on a plinth, Dream is 20 metres, 66 feet high and is fifty times life size
The sculpture weighs 373 tonnes and sits on the site of Sutton Manor Colliery
Made from brilliant white pre-cast concrete with Spanish dolomite, the whitest marble
The plinth in the shape of a miner's tally is 17 metres in diameter, made of 36 units
The casting of Dream by Evans Concrete of Derbyshire took a total of sixty days
A total of 6160 man hours were spent in constructing the sculpture
54 different panels each weighing 9 tonnes comprise Dream's head
The supporting piles go 38 metres underground, nearly twice Dream's height
An incredible 35 million vehicles pass Dream each year on the M62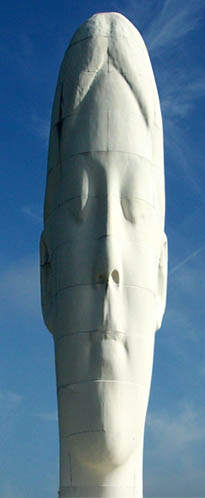 Designed by world-famous, award-winning Catalan artist Jaume Plensa Standing on a plinth, Dream is 20 metres high and fifty times life size The sculpture weighs 373 tonnes and sits on the site of Sutton Manor Colliery Made from brilliant white pre-cast concrete with Spanish dolomite The plinth is in the shape of a miner's tally is 17 metres in diameter The casting of Dream by Evans Concrete took a total of sixty days A total of 6160 man hours were spent in constructing the sculpture 54 different panels each weighing 9 tonnes comprise Dream's head The supporting piles go 38 metres underground, nearly twice Dream's height An incredible 35 million vehicles pass Dream each year on the M62
Designed by world-famous, Catalan artist Jaume Plensa Dream is 20 metres, 66 feet high and is fifty times life size It has a weight of 373 tonnes Made from white pre-cast concrete with Spanish dolomite The plinth in the shape of a miner's tally is 17 metres diameter The casting of Dream by Evans Concrete took a total of sixty days A total of 6160 man hours were spent in constructing the sculpture 54 different panels weighing 9 tonnes each comprise the head The sculpture's supporting piles go 38 metres underground An incredible 35 million vehicles pass Dream each year on the M62
"When we dream, anything is possible..." - Jaume Plensa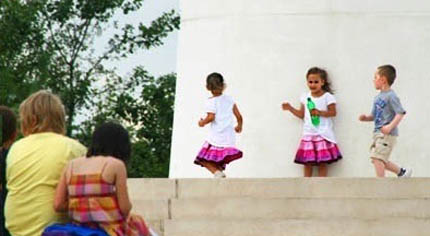 I've been a regular walker through the woodland at the old Sutton Manor Colliery site for some years and have appreciated its peace and tranquility, with just an occasional dog-walker for company. However, during the summer of 2009 it's been a much greater joy to witness the droves of families making their way to the top of the former spoil heap to see for themselves Jaume Plensa's remarkable
Dream
.
The kids just love it. Some give the sculpture a good whack to see if they can knock it down or to find out what it's made of! Most of the children end up running round the plinth, that's shaped like a miners' tally, as they chase one another. There's loads of laughter and lots of smiles as parents take photographs and other adults enjoy reflective moments as they gaze up at the £2 million creation.
Many visitors read the signage at the base of the sculpture that tells the story of the former colliery and of the making of the
Dream
project. Such signs can, of course, only provide overviews and you can find out more about the colliery
here
and visit the official
Dream
site
here
. However, this page will attempt to fill in the gaps and provide an accurate, independent account of how Sutton Manor's Dream came true -
Stephen Wainwright
The Big Art Project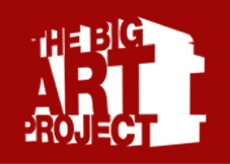 It all began in October 2005, when Channel 4 invited the nation to get involved in the Big Art Project, a proposed television series that would inspire local communities to create public artworks that would become lasting physical legacies.
Sean Durney
, the Arts Officer for St.Helens Council, nominated the former Sutton Manor colliery site as one of six that would feature in the TV programmes. Sean wasn't alone, however, as more than one thousand four hundred people across the UK also nominated sites within their own local communities.
With so much competition it was clearly going to be tough to make the final cut but the St.Helens bid had an edge as a former miner's focus group had been quickly formed to partner St.Helens Council. The former pit men have a strong connection with their old workplace in Sutton Manor and were keen for a form of memorial on the site. Gary Conley became the lead spokesperson for the St.Helens Big Art Project Focus Group who commissioned the artwork backed by the local authority.
Gary started work as a miner when he was 16, following in his father's and grandfather's footsteps and worked at the colliery from 1974 until its closure in 1991. He then retrained and now works for St Helens Council where he is a Cultural Co-ordinator. Other former pitmen on the steering group were
Mel Moran
,
Dr. Frank Leech
,
Terry Murray
,
Ste Conlin
,
Chris Sephton
,
John Hamon Snr.
,
John Hamon Jnr.
,
Dave Stevens
and
Tommy Frodsham
who all played important roles on the committee.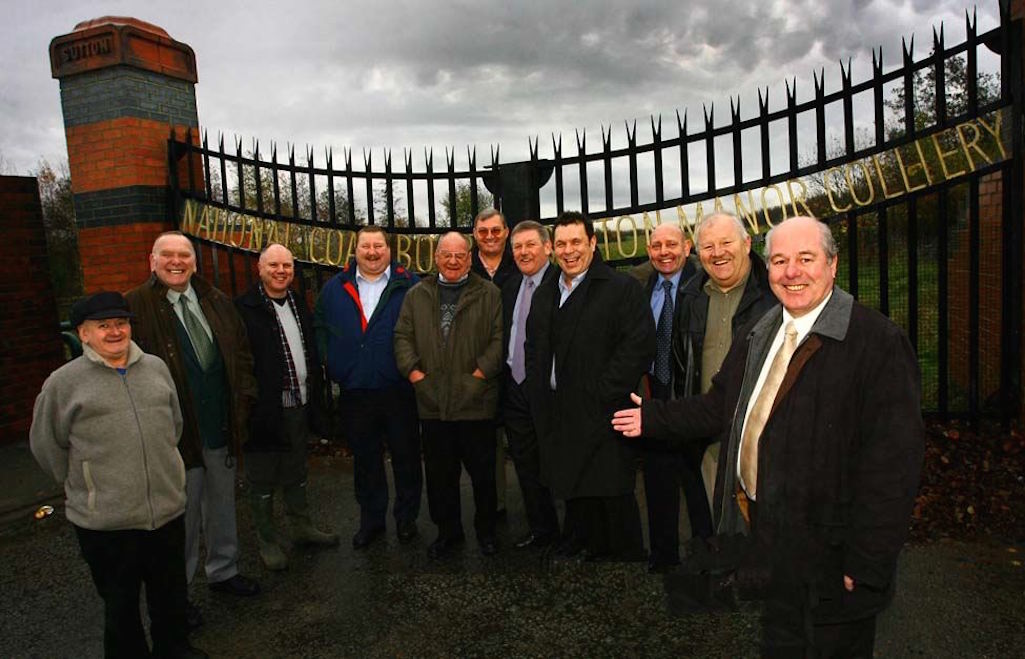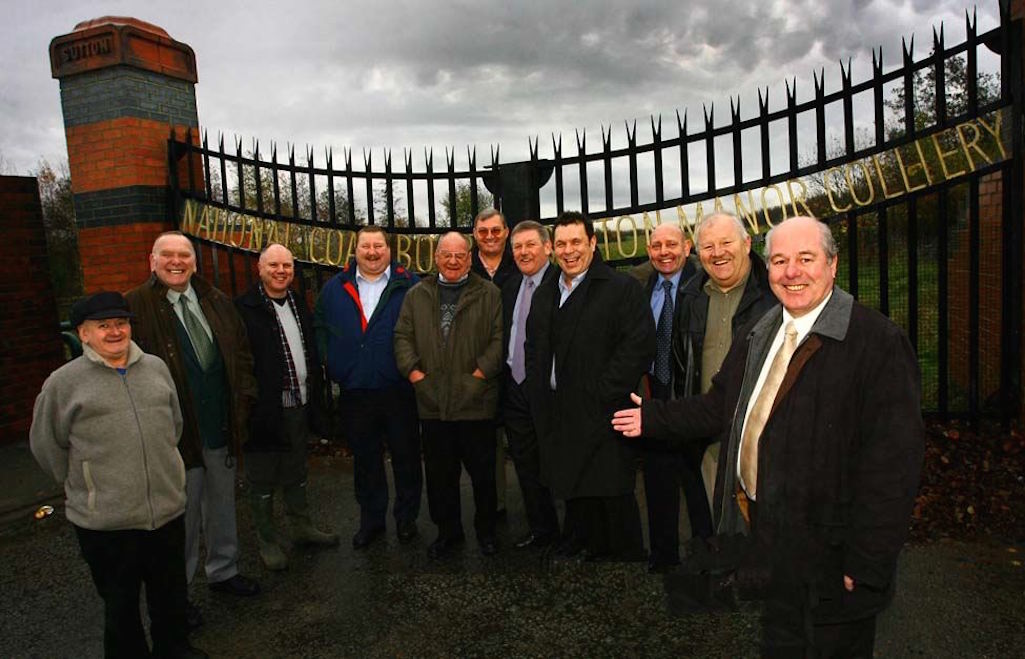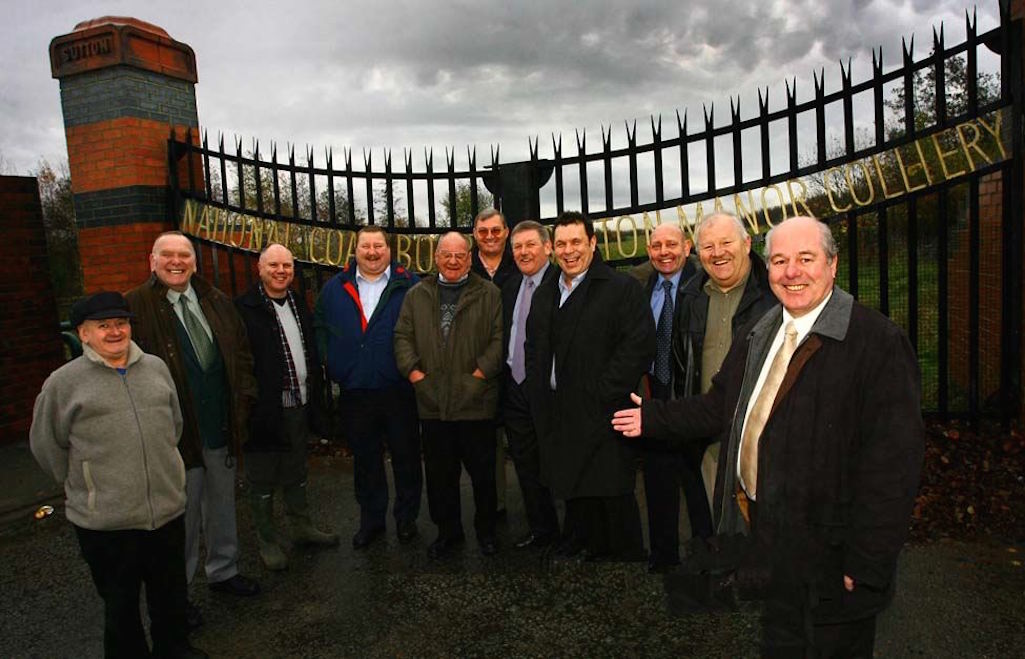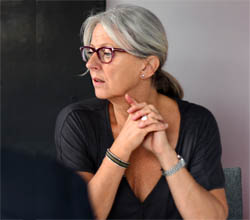 The logistics of making a large-scale art project a reality are not for the faint-hearted, so the council's input was invaluable. The leader of the council, Cllr. Brian Spencer, had also been employed at Sutton Manor and as you might expect was a keen supporter of the project. In fact the local authority in St.Helens had considered a public art project for the borough back in 2003, so didn't need too much persuading.

Important behind the scenes Council contributions were also made by John Whaling (Economic Development Manager who was also the Dream Project Manager), Bob Hepworth (Director Urban Regeneration & Housing), Wally Ashcroft (Executive Member for Culture, Sport and Heritage), plus Paul Kelly and Tanya Humphries of Helena Housing.

The council then recruited Laurie Peake of art commissioning agency Liverpool Biennial, to act as curator for the project. Laurie had only recently commissioned Anthony Gormley's work on Crosby Beach entitled 'Another Place' and she provided expert advice to the ex-miners.



Channel 4 commissioned independent production company Carbon Media to make the TV series and recruited a number of art and regeneration experts to sift through the applications. These were Isabel Vasseur, Peter Jenkinson, Gus Casely Hayford and Kevin Murray who within months announced a shortlist of twelve sites, which included the St.Helens bid.

The selection panel then had the tough task of narrowing down the dozen sites to the six that would feature in the series. They travelled the country meeting the nominators, proposed funders, public authorities and landowners. Many of the nominees didn't have the support of their local authority, so the St.Helens team that comprised the ex-miners focus group, St.Helens Council and Liverpool Biennial were quietly confident of success.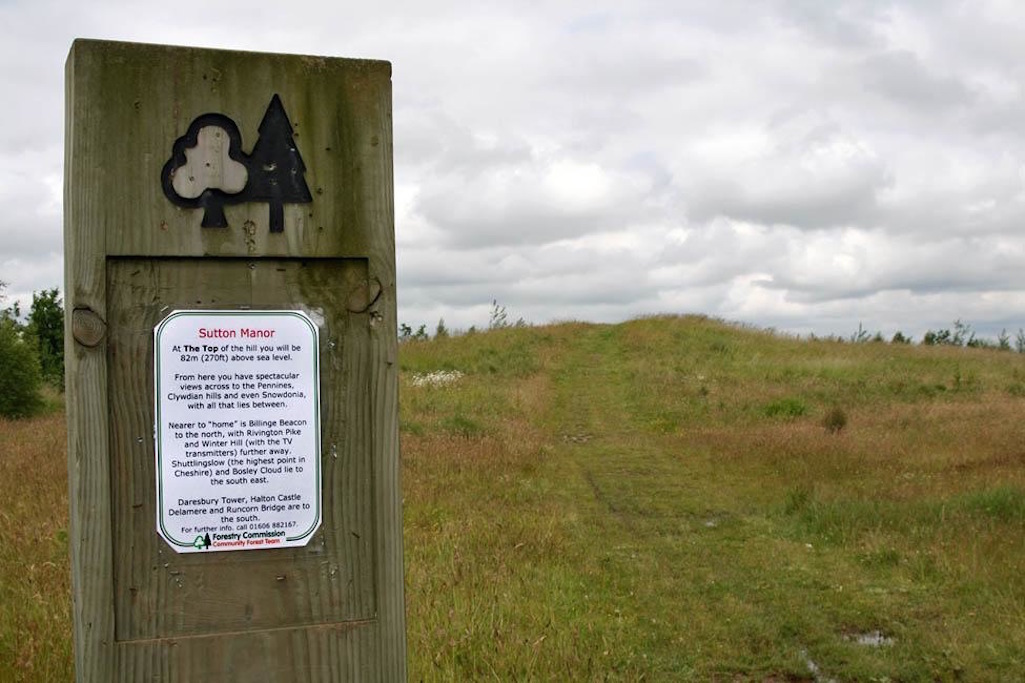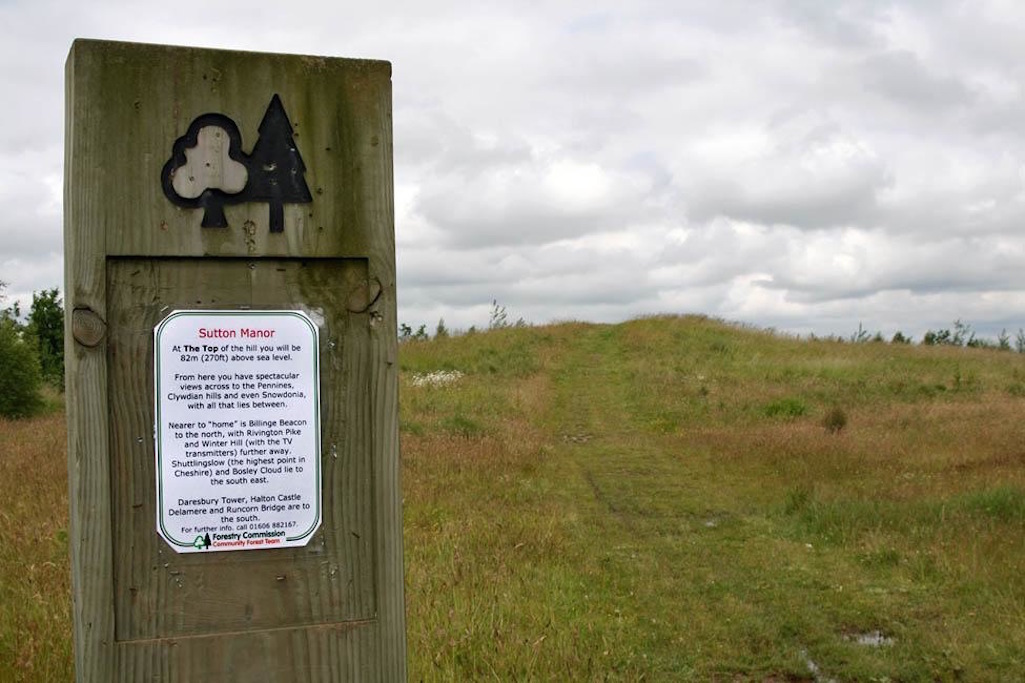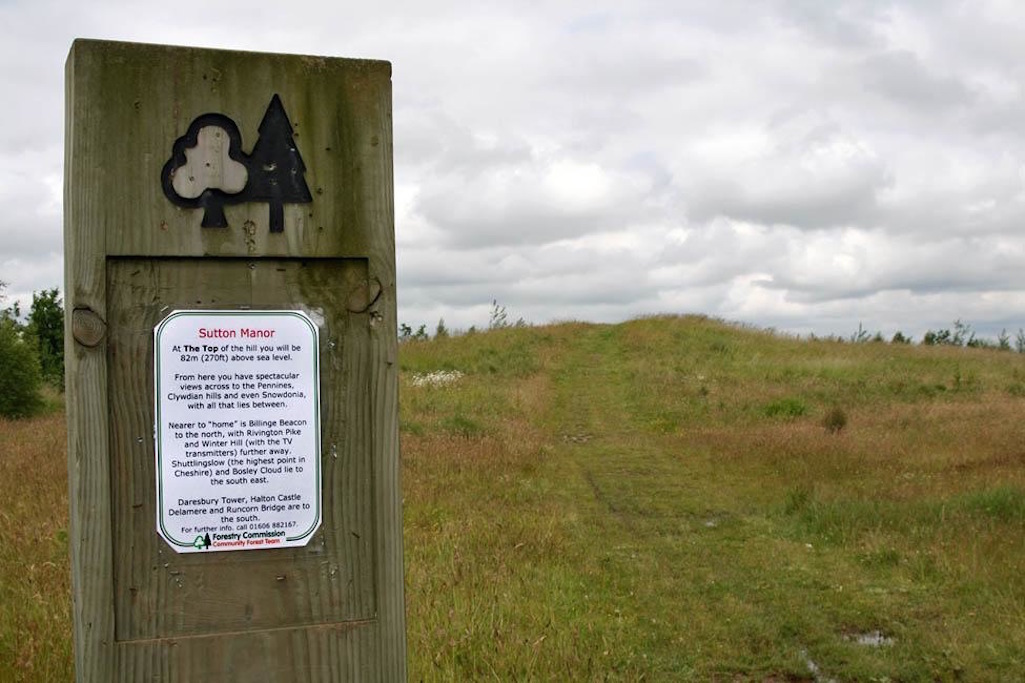 So there was considerable disappointment when in April 2006, the six winning sites were announced and the former Sutton Manor Colliery site had missed out from the UK's biggest ever public art commissioning scheme. The Big Art Project would instead comprise communities in Burnley, Cardigan, Isle of Mull, Newham in East London, North Belfast and Sheffield. All the planning and discussions with proposed stakeholders and funders had come to nothing. Or had it? It soon occurred to all concerned that the publicity from a television series would have been an added bonus and there was no reason why the St.Helens proposal couldn't go ahead independently. There were many hurdles to overcome but much groundwork had already been done.

Consequently Channel 4's Commissioning Editor for Arts, Jan Younghusband, became impressed by the enthusiasm of the St.Helens team and in November 2006, the Project's governing body, the Big Art Trust, decided to review its decision and include the Sutton Manor site as a seventh location. Peter Jenkinson, founding director of the Walsall Art Gallery and Big Art advisory team member said:
 Big Art is a massively exciting initiative, that combines the creation of major new public art by renowned international artists at select locations throughout the UK, with direct community involvement. Public art can transform a space into a place, and as the process unfolds, the aim is for the Big Art Project to catalyse a national debate about the impact of art on the lives of people in their communities. The enthusiasm and humour of the former miners we have already interviewed at Sutton Manor will certainly make for engaging television. The St.Helens project is a worthy addition to the series, and we have no doubt that it can be delivered due to the dedication and commitment of all those involved.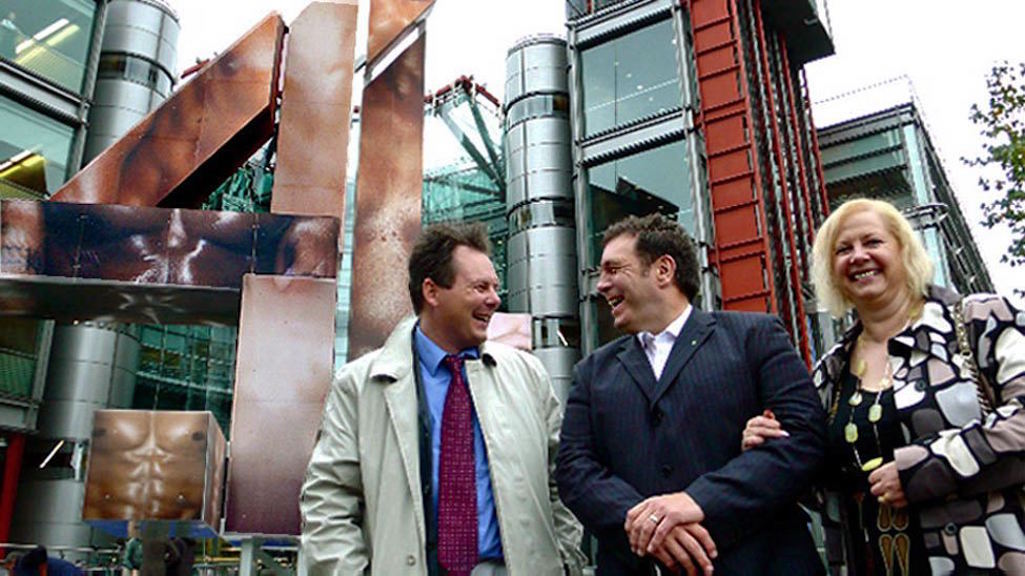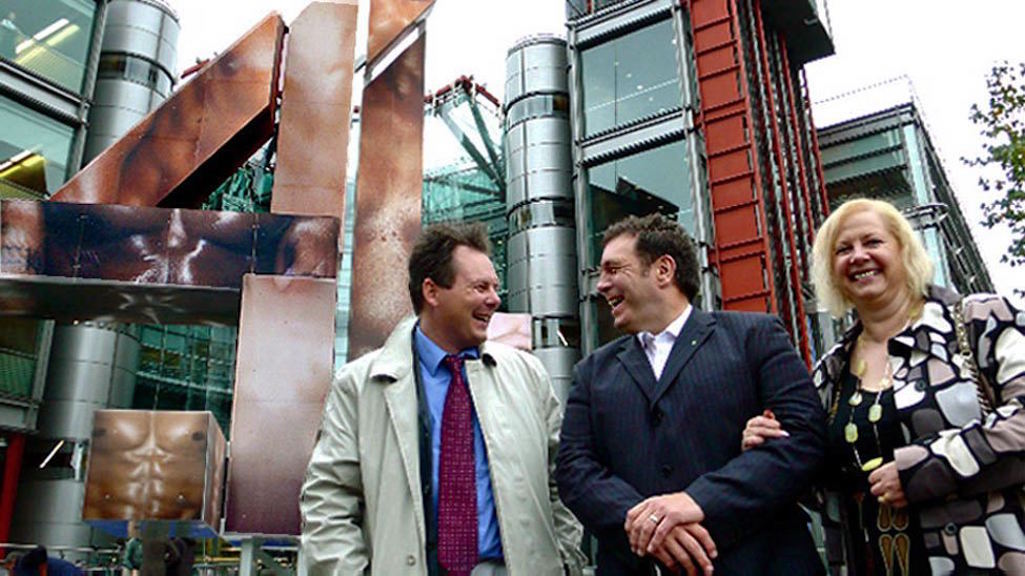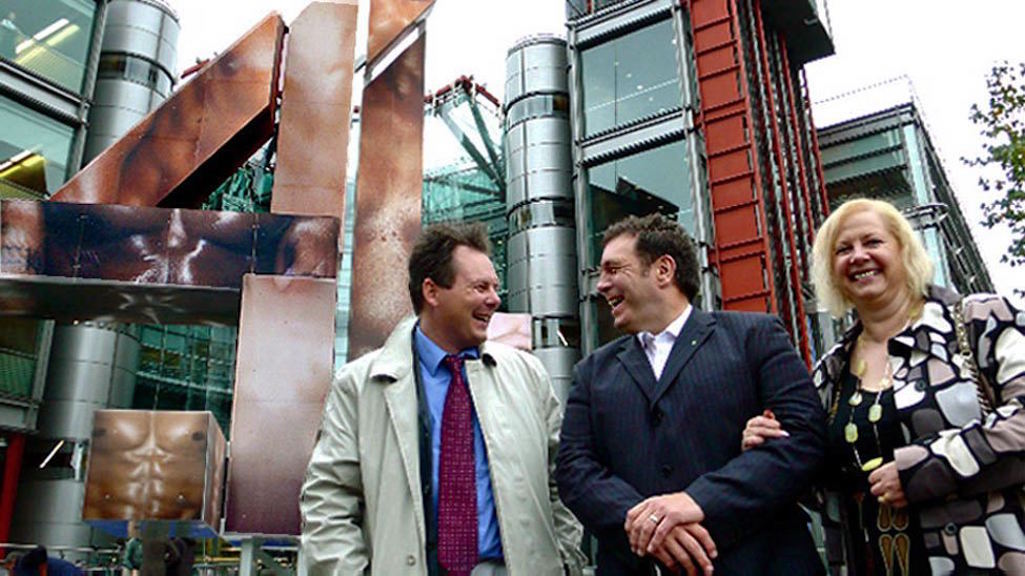 The inclusion in C4's Big Art Project was a welcome boost to the efforts of all concerned. All that was needed now was an artist and a piece of art! A detailed design brief had been created and members of the Big Art Project Focus Group in St.Helens made research trips to see the Angel of the North in Gateshead and public art in the Ruhr Valley in Germany. The trip to see Antony Gormley's creation especially impressed the former miners including Gary Conley:
 It completely knocked me out. If I could have transported the Angel of the North at that moment to St Helens, I'd have said, 'Forget what we're doing, let's just have this.' I come from an engineering background, and it's a magnificent piece of engineering. It's a structure that's 20 metres tall, but with a wing span of 54 metres, and that intrigued me. I wondered how it was going to stay up there, in an exposed position on a hillside, where there are probably 100-mile-an-hour gusts of wind. The wings are slightly angled, like the wings of an aeroplane. They slant forward by 3.5 degrees, which Antony Gormley says gives a sense of embrace. The Angel is a thing of immense beauty and power, and I just love the colour. We used to have that colour at the colliery where I worked, in a red oxide paint that was applied to exterior steelwork to prevent it going rusty. Back in my engineering days I didn't find rusty things aesthetically pleasing, but this works. It looks beautiful. The steel is weather-resistant and has copper in it, which gives it a distinctive colour as it shines through the paint. Gormley's idea was to let it rust, as long as it didn't do the sculpture any harm. I wondered how they would inspect it, and found out that the body is hollow inside, so you can see the interior. So it's like art and engineering working hand-in-hand. The Angel stands over a former mine, so there's a parallel here with the St Helens site, which is above a disused colliery. It's as though the angel is coming up out of the dark ground into the light, embracing the future, moving forwards from the industrial age towards an information age, as Antony Gormley put it. The face doesn't have any features; it's just blank, so you can picture anybody's face there. I love that about it. In choosing Dream we were working with the same story, the same background, but we didn't want people to drive by and think, "There's a miner's lamp, there used to be a mine underneath." We wanted them to drive past and think "That's interesting, I'll do a bit of research on it."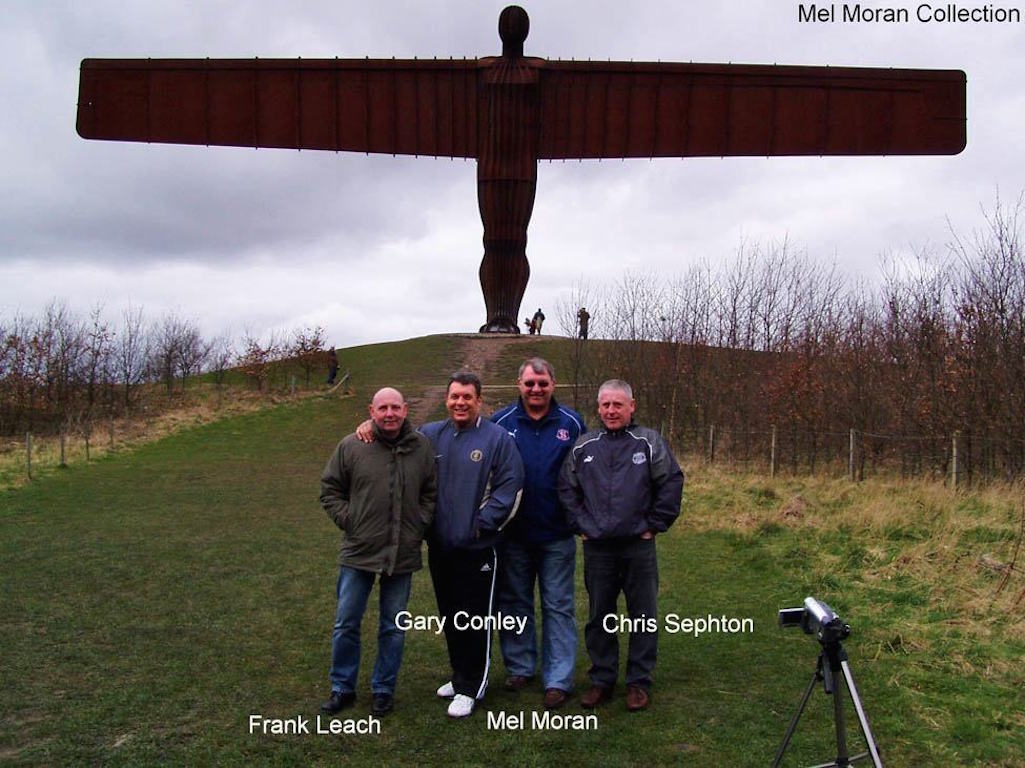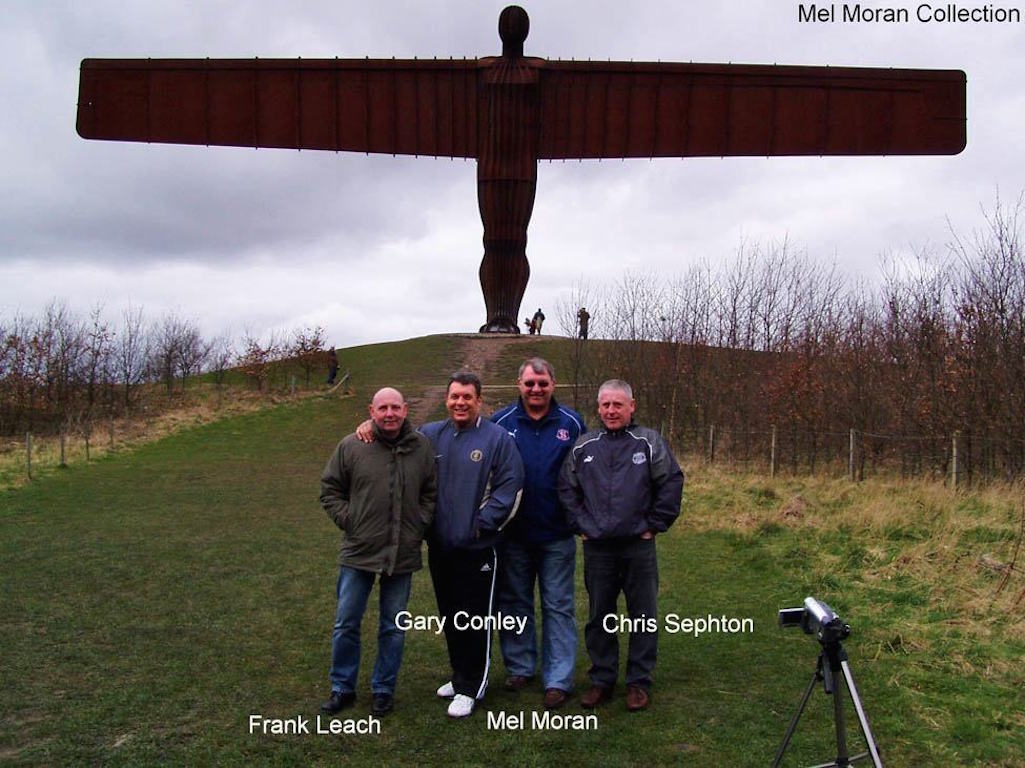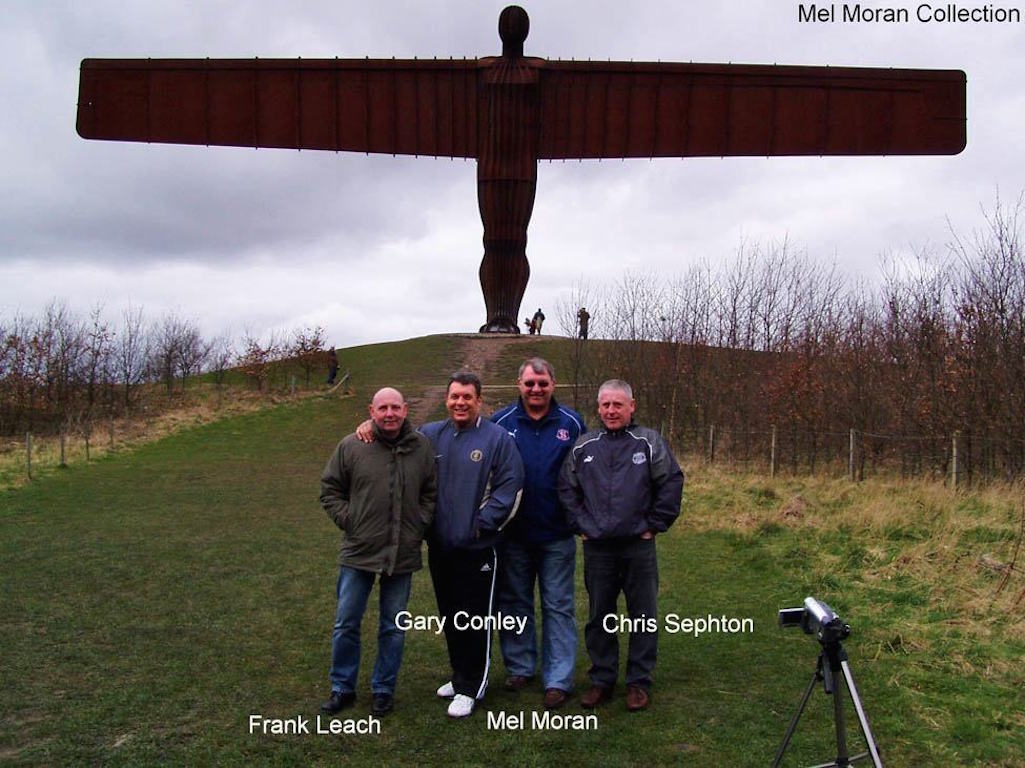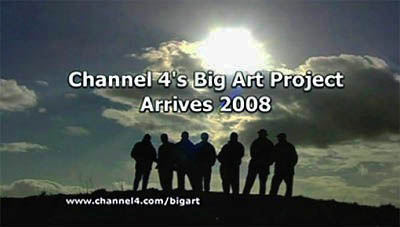 Behind the scenes a lot of work was taking place to get the funding in place and to maximise involvement in the project. On March 28th 2007 the St.Helens Big Art Project was officially launched at the World of Glass by Channel 4's Director of Arts and Performance, Jan Younghusband, in front of invited guests from the business, arts and regeneration communities.
Then on April 30th 2007, Channel 4 broadcast a short taster for the Big Art TV series in 'Three Minute Wonder - Watch This Space'. Former St.Helens miners walked in the Manor woodland as St.Helens comedian
Johnny Vegas
read
Brian Salkeld's
touching poem '
Memories
'. The Thatto Heath funnyman's fee for his narration was two steak pies from Livesleys!
Committee meetings were held in the Smithy Manor pub and in May a shortlisting evening was held in which renowned Catalan artist
Jaume Plensa
was invited to submit a proposal. It was quite a coup to get someone of his stature involved with Laurie Peake of the Liverpool Biennial organisation playing a key role in his recruitment. Barcelona-born Plensa had visited the Sutton Manor site in April and said
"It is such a strong and amazing place"
.
It was considered important from the outset that local people should be involved in the St.Helens Big Art Project and on June 18th 2007 the community engagement programmes kicked off with a week-long 'archi-truck' stationed in Church Square, St.Helens. It contained a Big Art Video Booth and a Big Art Record Book in which the public were invited to record their views on public art. Then on June 23rd the first Big Art Site Tour took place at the former Sutton Manor Colliery site led by former miners.



Also on July 23rd, the announcement was made that the commission to design the artwork at the Manor had been accepted by Jaume Plensa. Jaume was born in Barcelona and has exhibited all over the world. His most famous commission is the iconic Crown Fountain located in the centre of Chicago and his public artworks in the UK include a laser beam light sculpture at the Baltic Centre for Contemporary Art in Gateshead and a sculpted and illuminated glass dome for the BBC Broadcasting House in London.

On July 26th the St.Helens Star printed the story on the front page of its weekly paper in an article entitled 'Our Angel'. Although there'd been some local publicity previously, this was the biggest so far and a backlash quickly began! Unfortunately, the newspaper had not indicated the funding sources in its piece and so some readers assumed that the then estimated cost of £700,000 would be coming out of their council tax. One wrote to the paper:
 I am amazed and stunned at the stupidity of our council for considering wasting £700,000 on a useless, unnecessary, so called work of art. Our hospitals and hospices are in need of urgent medical equipment, scanners, MRI and CT scanners and other lifesaving machines, plus staff to operate them. 
Large numbers of St.Helens residents, who believed that the money could be better spent elsewhere, posted angry comments on web forums. Suggestions for alternate uses for the money were at times bizarre and included more car parking and somewhere for kids to play, as if the King George V park and the huge woodland site opposite didn't exist! So John Whaling of St Helens Council sent his own letter to the Star (16/8/2007) pointing out that the funds were not transferable for other uses:
In response to letters relating to the Channel 4 Big Art Project in St Helens, I can assure the local community that none of the funding for this exciting initiative is coming from Council taxpayers' money. The £700,000 we have successfully secured so far is all from external funding sources, namely the Arts Council, North West Coalfield Communities Regeneration Programme, a Forestry Commission endowment specifically ringfenced for public art, and the Local Enterprise Growth Initiative. In other words, none of the funding could otherwise be used to pay for statutory Council or other mainstream public services such as education, or social or health care.
This only briefly allayed the criticism, however, which continued at every stage of Dream's development, much of it quite misinformed. Back at the Smithy Manor, the mining focus group had come to the decision that they did not want a literal mining monument but instead an art structure that as well as referencing the past, would breath new life into the site and be admired by thousands of visitors. Curator Laurie Peake was a big influence on the group and taught them to 'look beyond what you see' when studying art. They were inspired by Laurie and by their research trips and had the courage to reject Jaume Plensa's first offering which was a mining monument in the shape of a miner's lamp. Gary Conley takes up the story:
 When Jaume Plensa first came to our site he initially looked at it through our eyes, but we didn't want that. We wanted an artist to come and look at it through his own eyes, while fulfilling our remit to reference the past but look towards something in the future. So we had to say what he showed us first of all, wasn't what we were after. He then asked us if we'd like to see his original idea, which he had scrapped because he didn't think we'd like it. We said 'Yes', and that led to Dream. Jaume was shocked to find that although we were ex-miners we didn't want something like a mining monument, but were after something contemporary that people would ask questions about, something that would make people stop and come into St Helens. 
Although the Dream concept was first discussed by the focus group in October 2007, it took until the late Spring of 2008 before a model could be unveiled to the media and public and details disclosed. This was because the logistics of converting a small model into a 20 metre sculpture had to be very carefully worked out beforehand and all the funding put in place.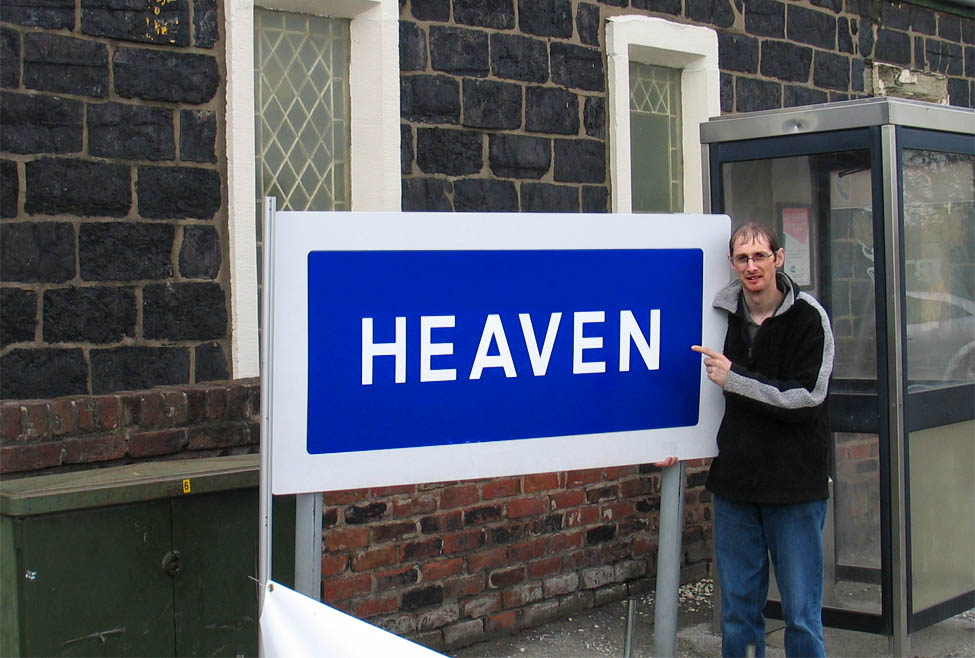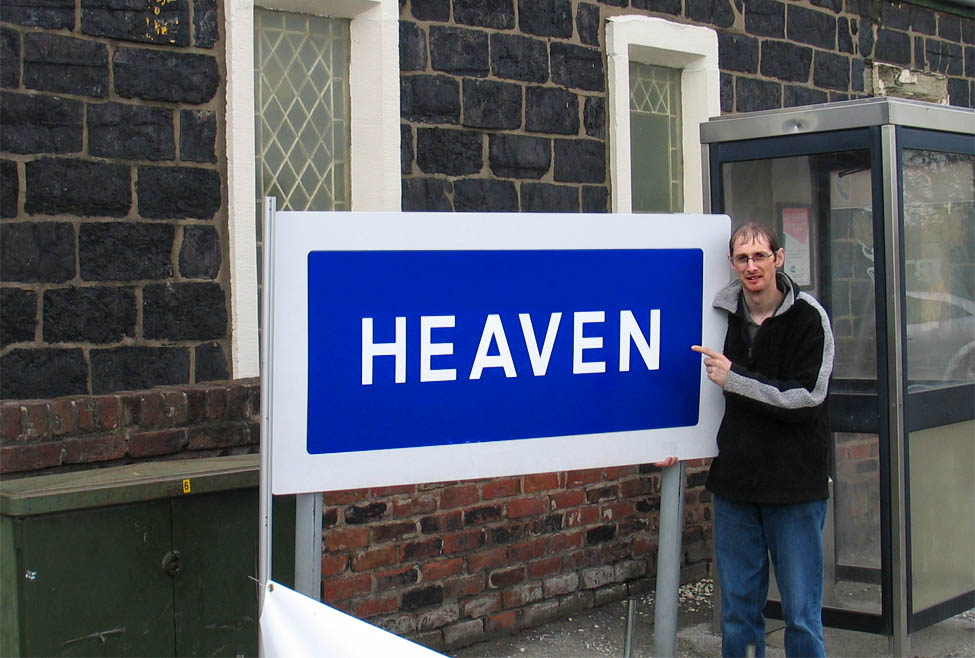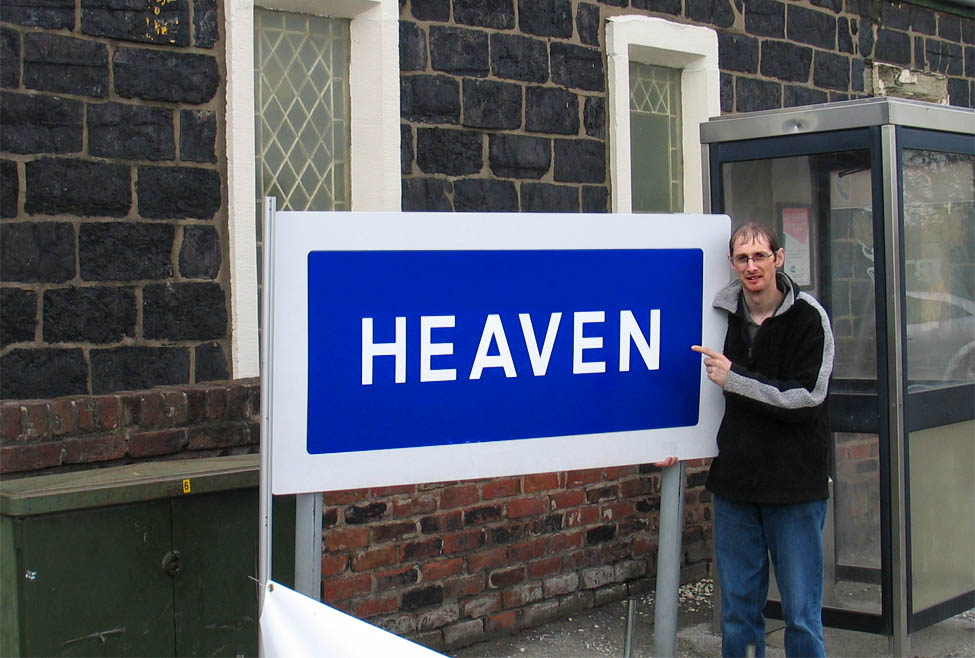 In the meantime the community engagement programme - of which one strand was called 'Big Art's Little Art' (after C4's 'Big Brother's Little Brother' show) - continued with more than 3,000 local people attending 24 public exhibitions and 60 ambassadors signed up to help promote the Big Art Project in St.Helens. Also schoolchildren from Sutton Manor Primary School visited Crosby beach to study public art in the form of Gormley's Another Place exhibit and the residents of St.Helens were invited to rearrange the letters 'National Coal Board Sutton Manor Colliery' into a motto to herald the future of the town.

Then Merseyside-based artist Leo Fitzmaurice's mobile road sign 'Heaven' was transported to 52 sites across the borough and an exhibition of photographs from all of them took place in the Godfrey Pilkington Gallery.
On May 7th 2008 the model of Jaume Plensa's creation was unveiled to considerable publicity. It was confirmed that it would be called
Dream
and take the form of the head of a young female, her eyes closed in quiet contemplation. Criticism was again poured onto the project with a huge number of comments posted to the St.Helens Star's online news article, 'Spectacular Artwork Unveiled' dated 7th May 2008, with the vast majority highly negative. Here's a choice selection:
• "So it's a big white girl's head to help celebrate our former mining industry?"
• "It's a big, stretched girls head. What in gods name has that got to do with our town, how does it represent the mining industry?"
• "I'm not impressed by the design, my eight year old daughter has something very similar in her bedroom and she puts wigs and make up on it. It's hardly imaginative."
• "Are we living in St Helens or Easter Island? This self indulgent rubbish will make us the laughing stock of other local towns."
• "This is an absolute nightmare! We'll be a laughing stock. Will no-one else have it? Just pathetic."
• "I hope this monster will be thrown out at planning stage. I hope that those involved in passing this thing for public display realise that they'll be approving and installing a giant phallus at the side of the M62."
Although the reaction from many people was disappointing, the focus group were undaunted, especially as on their research trip to Gateshead they'd learnt that Gormley's 'Angel of the North' had endured similar criticism whilst in its planning stages and upon being unveiled. Not only is art subjective but public art in particular can take time before it attains public acceptance.
The next step was getting planning permission for the artwork. Although the council was essentially applying to itself for permission, it wasn't a case of a simple rubber-stamping, as it was a different section and committee within the authority that had to consider the application in great detail. However, the fact that council experts had carefully prepared the application helped enormously to ease its progress.
The team had a setback at the end of August when the Highways Agency objected to the proposed lighting up of
Dream
on the grounds that it would distract drivers on the adjacent M62 motorway. Jaume Plensa's signature is in creating artworks with light and so illumination had been an integral part of the proposal. The intention is for one light to emanate from
Dream's
head and travel two kilometres into the air. This would represent Sutton Manor Colliery's mine shaft and the young girl's thoughts and dreams. Illumination would, however, only be used sparingly to mark celebrations or special occasions such as a Saints cup win.
By this time Channel 4 had realised that
Dream
would be the mainstay of its Big Art Project TV series and on three occasions postponed its provisional transmission dates to fit in with the St.Helens schedule, finally settling on May 10th 2009 for the first programme. Much had to happen in the months prior to this date, including obtaining planning consent. This was granted by St. Helens Council on September 9th 2008, and at last the work could begin in earnest. The team's delight was tempered by the confirmation that
Dream
could not - at least for the time being - be illuminated.
Evans Concrete of Derbyshire had won the contract to fabricate
Dream
in a total of 90 individual panels of pre-cast concrete which would be conveyed to St.Helens in sections. The head comprised 54 panels and 36 made up the plinth. Meanwhile preparatory work was taking place at Sutton Manor and on December 11th the construction team started boring and setting the concrete piles on the site. A strong foundation was very important for the artwork which would have to withstand huge winds and even the possibility of subsidence on the former colliery site.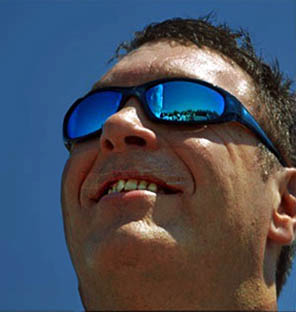 From w/c March 16th 2009 the first of the 90 panels started arriving at Sutton Manor. The manufacturer Evans, used a Spanish Dolomite mix to give
If ever there was a strong argument for not allowing the public to choose art, this is it. Put baldly, it is completely without merit, the only plus being the local council did not pay for it.
Meanwhile, work continued at Sutton Manor and at 2pm on Tuesday April 21st the final section of Dream was winched into place, to much media publicity. The official opening took place on May 31st 2009 and was a very special day for all concerned. It involved a traditional Whit Walk with brass bands and choir and was attended by more than two thousand people. The special guest of honour was the Dream creator, Jaume Plensa and ten-years-old Nikita Lacey of Sutton Manor Primary School had the honour of being crowned May Queen.

The schoolchildren, led by teacher Les Dunning, had been involved in their own Dream-related heritage project. A short book 'Sutton Manor Its Colliery and Community' plus two DVDs were created in 2007 and a spin-off from their efforts was the creation of a Shining Lights Heritage Group led by Marian White. All had contributed much to make the day happen and the Whit Walk is now an annual event through the Sutton Manor woodland to Dream.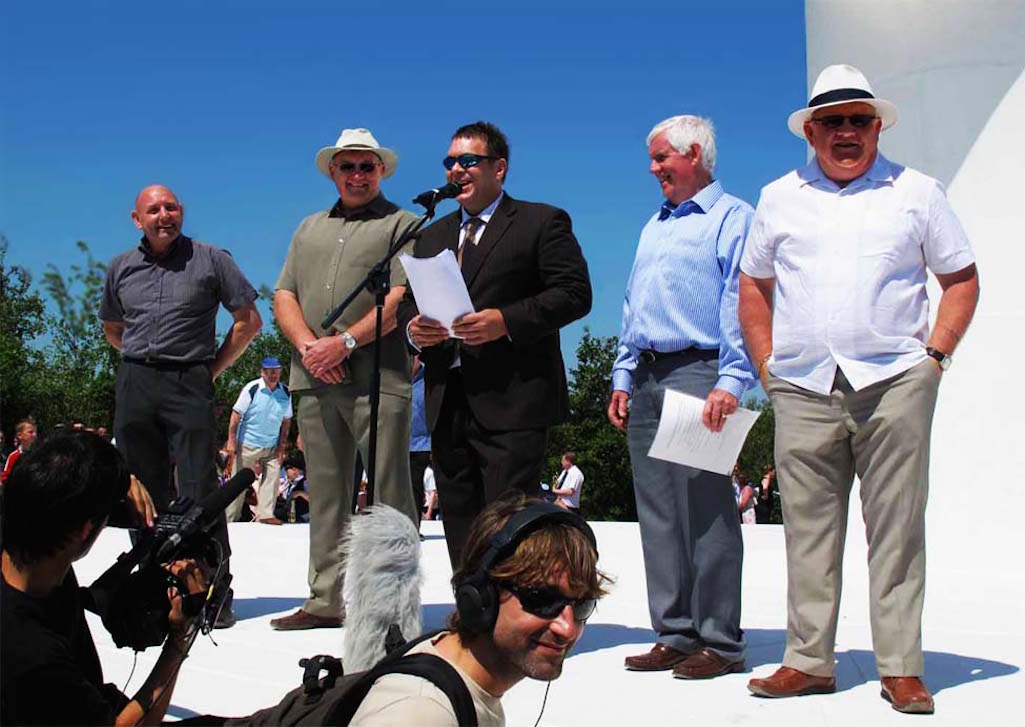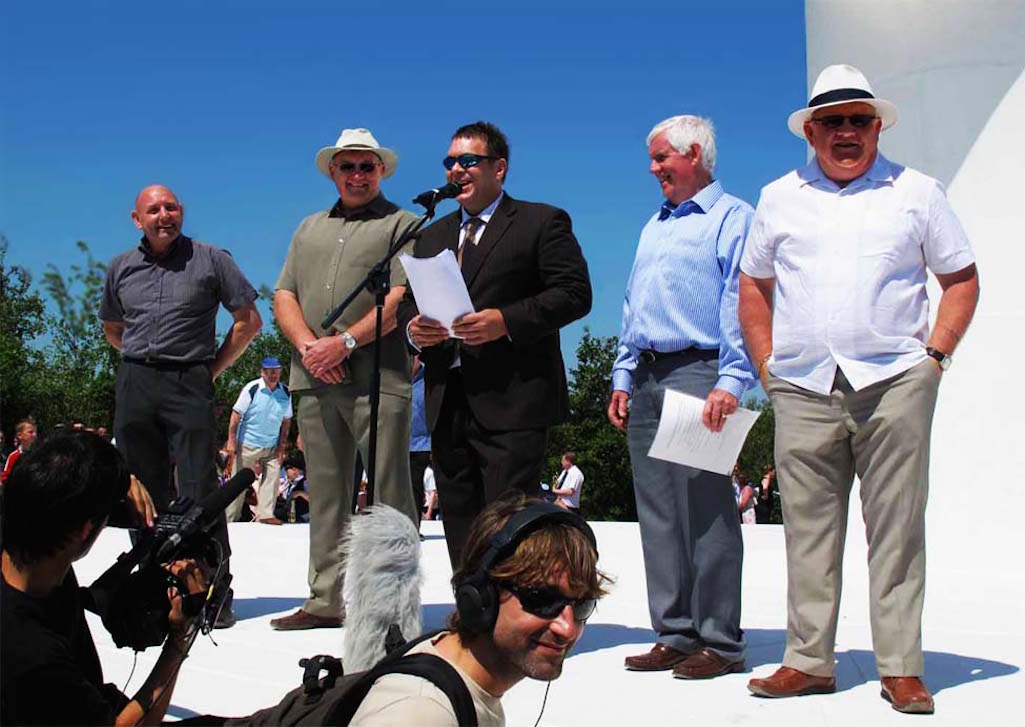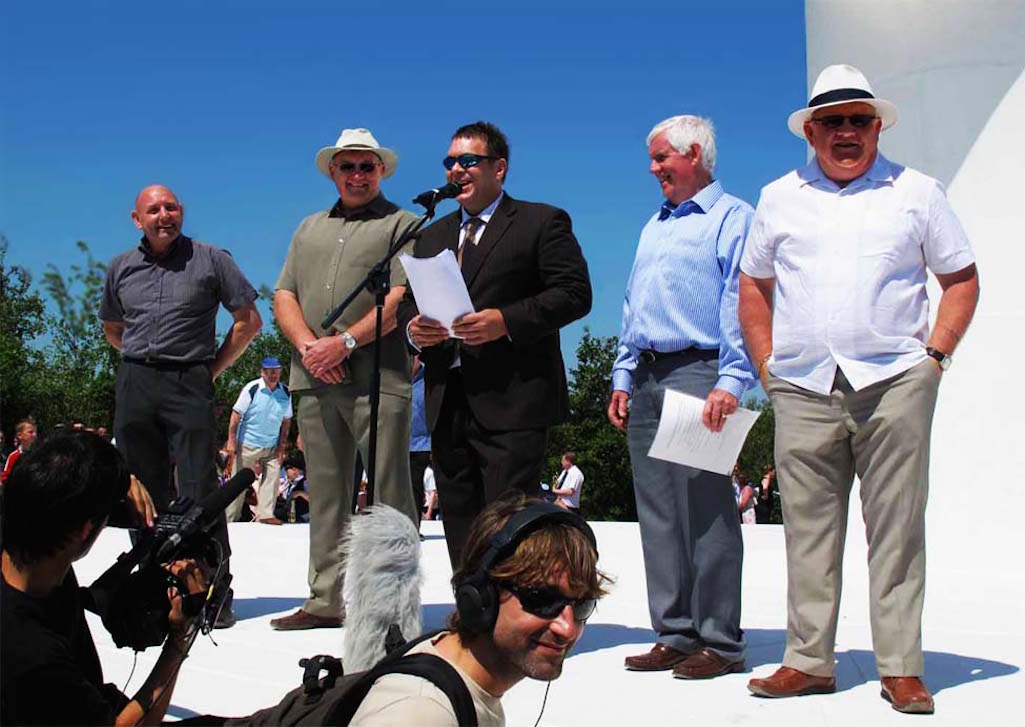 Since then, as mentioned in this page's introduction, Dream has proved the cynics and critics wrong. It's created enormous interest and given much pleasure to many people. At the time of its opening, there were three police dispersal zones in the St.Helens borough that gave the police increased powers to combat anti-social behaviour. Of these two were in the Sutton Manor district. As Dream's funding would have gone to other arts projects in other towns, surely this ambitious attempt to improve this part of the world by the former pit men and friends should be applauded? However the Dream team are not resting on their laurels with plans for a skyward beam of light from the top of the sculpture plus improved motorway visibility.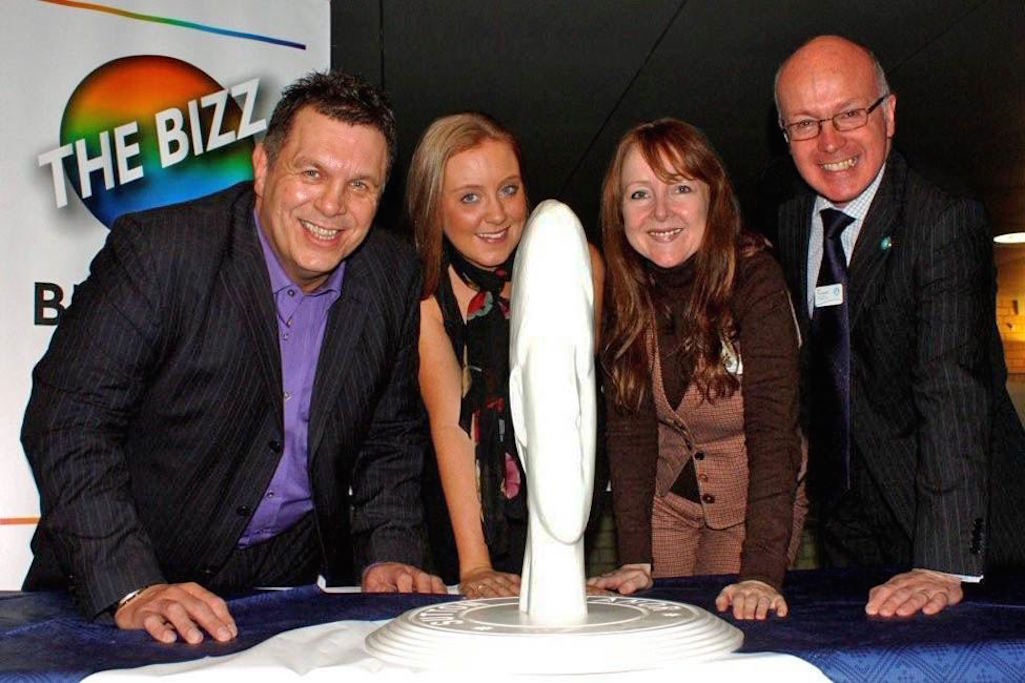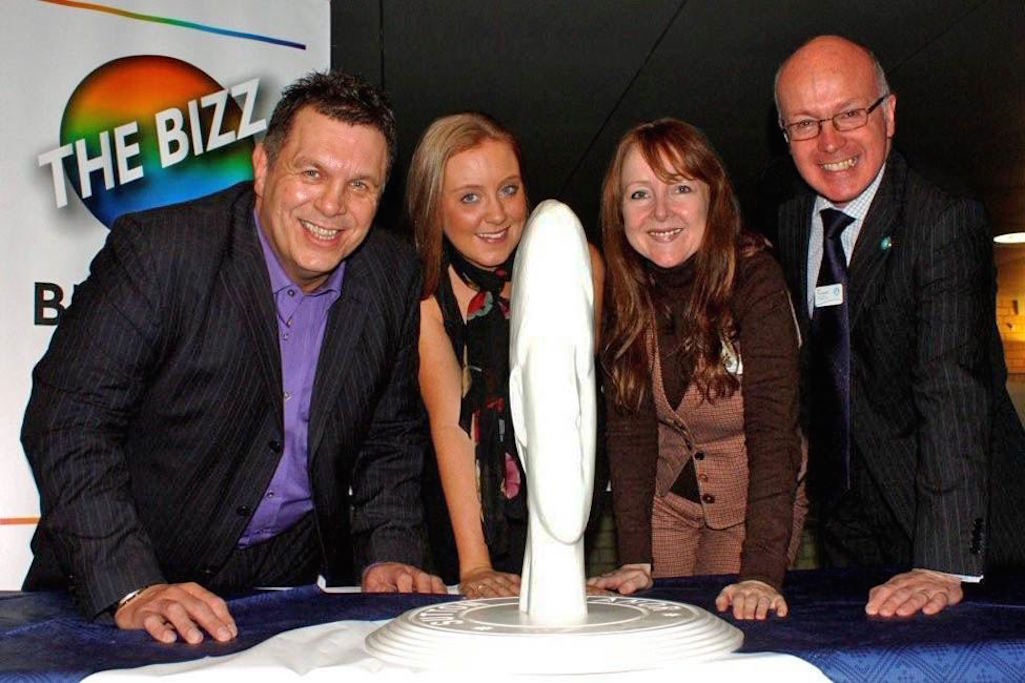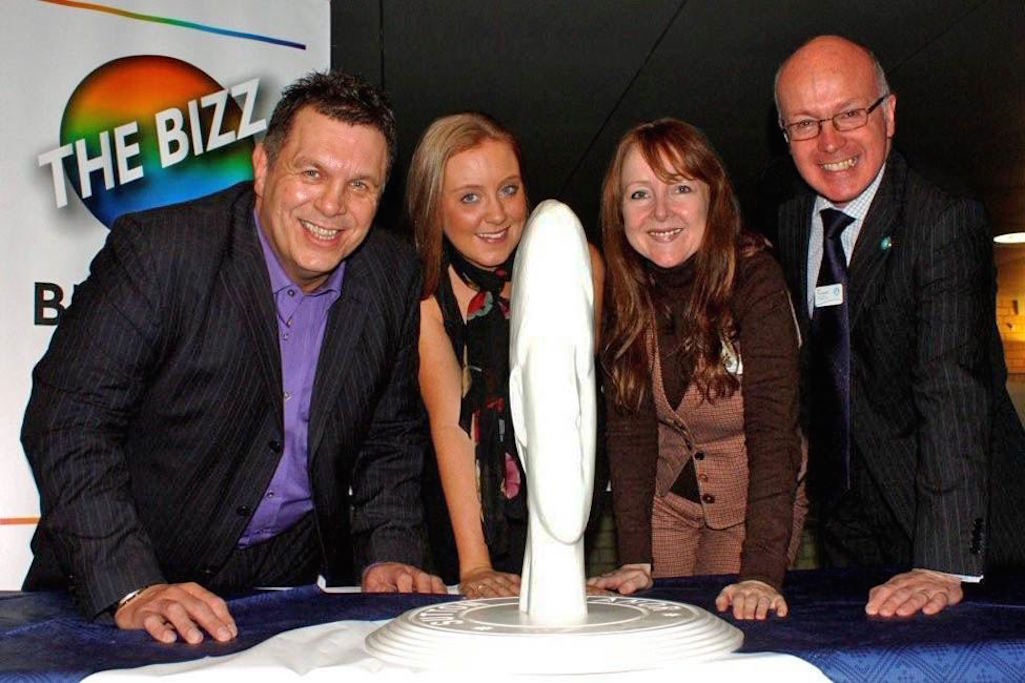 The Forestry Commission, who manage the woodland site, is planning a programme of tree thinning which will open out three views, one from the M62 and two from the top of the site looking north and south (this finally began in Nov. 2014). Accessibility improvements took place during the summer of 2010 and more benches were installed on the path towards Dream over the winter months. Picnic tables have also been provided.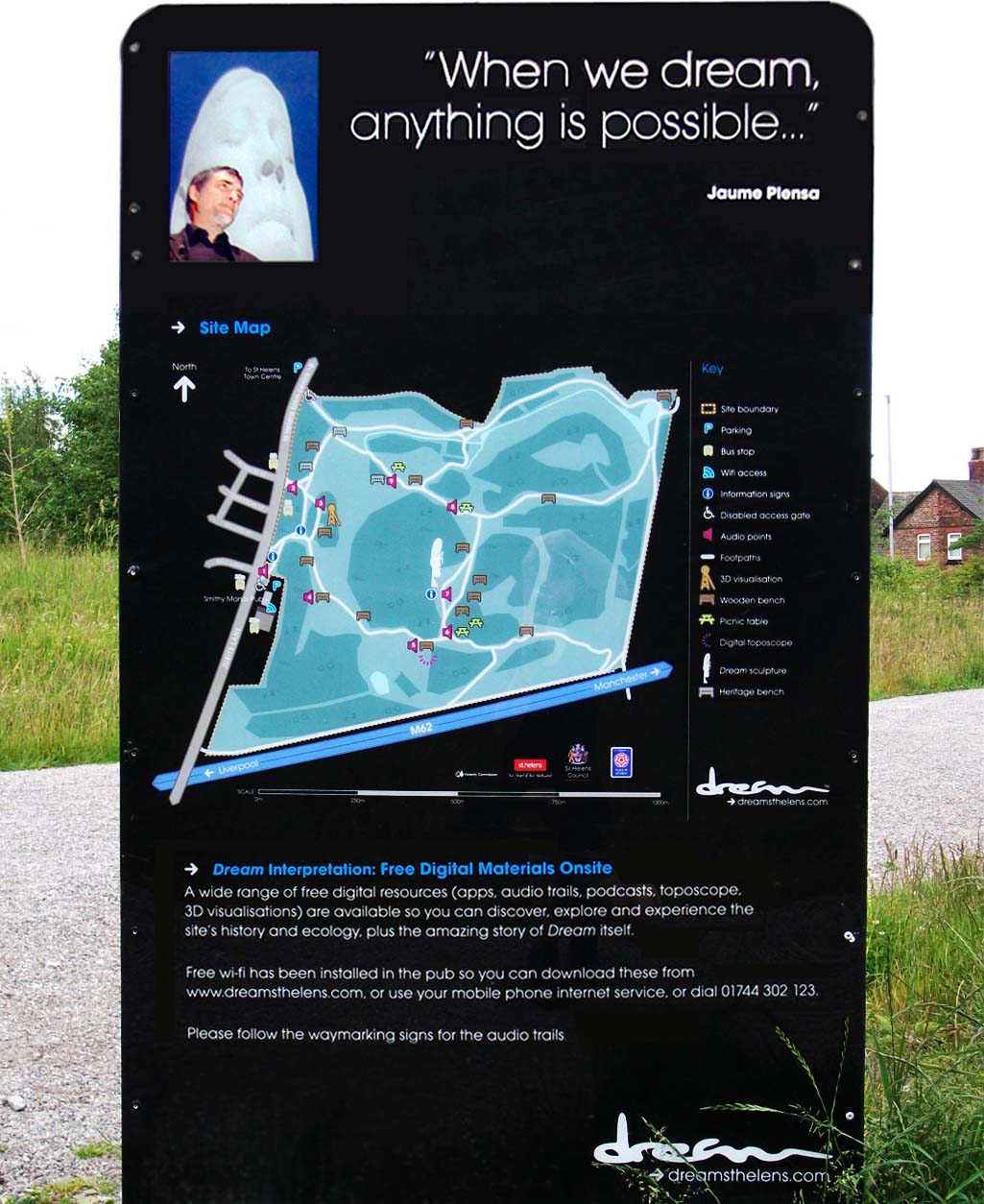 In November 2010 an ambitious digital interpretation commission was made by St.Helens Council. From the summer of 2011, the stories of Sutton Manor Colliery, the site, its ecology and Dream are being told using a variety of media. A wide range of free resources - podcasts, audio trails, apps, digital toposcope, 3D visualisations - are available to download from the official Dream website. Free Wi-Fi has been installed in the nearby Smithy Manor pub or you can use your smart phone or call 01744 303123. Waymarking signs direct visitors to the audio trails.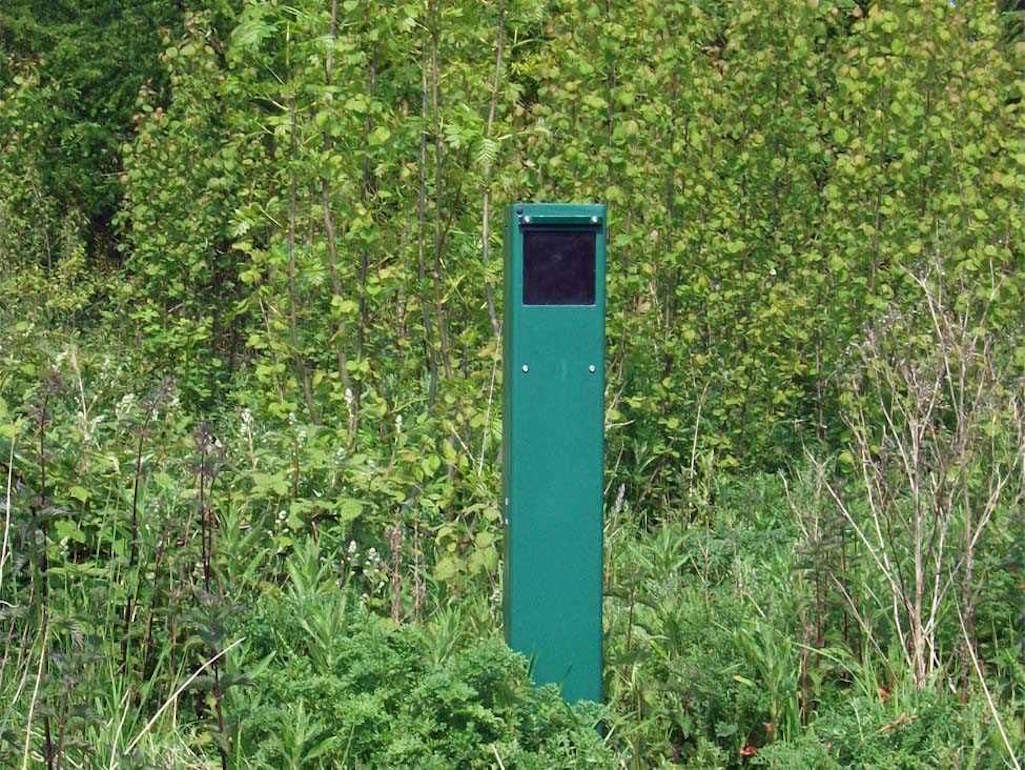 When walking up the hill near to the sculpture, you may wonder what the green posts at either sides of the path are? Well they are clever visitor counters, so the numbers of people visiting the site can be monitored. A lot of thought has gone into all of this by St.Helens Council in order to enhance the visitor experience and keep the memory of Sutton Manor Colliery alive.
For the last few years John Bond has been sketching the Sutton Manor woodland site and recording the developments with Dream. The image above right was sketched by John on February 24th 2011 as workmen installed fencing around Dream. This was so that electric cables could be connected and lighting installed. John also took a rare photograph inside the sculpture. On June 21st 2011, Dream was bathed in ambient light at night for the first time. Unfortunately due to vandalism, the illumination has been suspended for the time being. The proposal for a beam of light from the top of the sculpture is still on the table, but it is now more of a long-term ambition.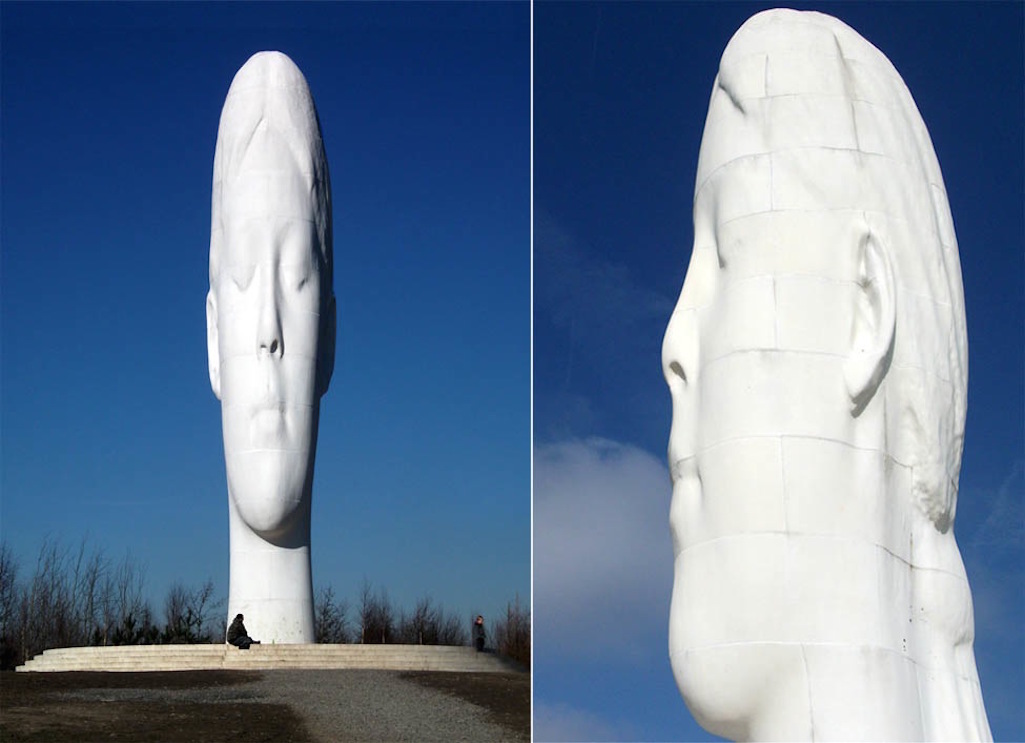 In Janet Street-Porter's highly critical piece in the Independent, the columnist claimed that Dream would be one of the "follies of our age". However, St.Helens Council state that 24,000 people visited the site between February and May in 2011. It's hard to see how giving pleasure to so many people can in any way be considered foolish. Only time will tell whether it will be able to retain its popularity, of course, but this website is proud of this addition to our community's landscape which both celebrates the past heritage of the site and looks forward positively to the future.
Dream Events
Health Walks at Dream During December 2017 & January 2018:

Saturday January 6th 2018 - 1:30pm –
Dream / Clock Face Country Park Walk
- Meet at car park noticeboard at Clock Face Country Park in Gorsey Lane, Sutton Manor, WA9 4SE - 90 mins health walk -
Download
St Helens Health Walks Brochure for December 2017 and January 2018
Copyright Notice / Factual Accuracy Statement

This website has been written and researched and many images photographed by myself, Stephen Wainwright, the Sutton Beauty & Heritage site owner. Individuals from all over the world have also kindly contributed their own photographs. If you wish to reuse any image, please
contact me
first as permission may be needed from the copyright owner. High resolution versions of many pictures can also be supplied at no charge. Please also contact me if you can provide any further information or photographs concerning Sutton, St.Helens. You might also consider contributing your recollections of Sutton for the series of
Memories
pages. Sutton Beauty & Heritage strives for factual accuracy at all times. Do also get in touch if you believe that there are any errors. I respond quickly to emails and if you haven't had a response within twelve hours, check your junk mail folder or resend your message. Thank you!
SRW