Griffin Wood in Bold
The woodland which features a superb sculpture trail
Griffin Wood in Bold
The woodland features a superb sculpture trail
Griffin Wood in Bold
The new woodland that features a superb sculpture trail
The range of golden, copper and bronze Autumnal colours in Griffin Wood
Griffin Wood
is a 12-hectare woodland in Bold, situated at the bottom of Hall Lane by the M62 and adjacent to
Maypole Wood
and the
Clockface Country Park
. The woodland is managed by Mersey Forest who, along with the Friends of Griffin Wood community group, work to maintain and improve the site. Essentially Griffin Wood is comprised of two woodlands, of which one is old and the other new. The existing but overgrown mature woodland, which spreads over one hectare, has been much improved. It was acquired in May 2005 by Community Forest North West and small boardwalks have been installed to make it more accessible and many new trees have been planted.


Outside of the old woodland on what had previously been farmland, wildflower seeding has taken place and a mixture of native broadleaf trees have been planted. A special attraction is a sculpture trail containing some remarkable creations that have been carved out of wood by top chainsaw artists and designed by locals.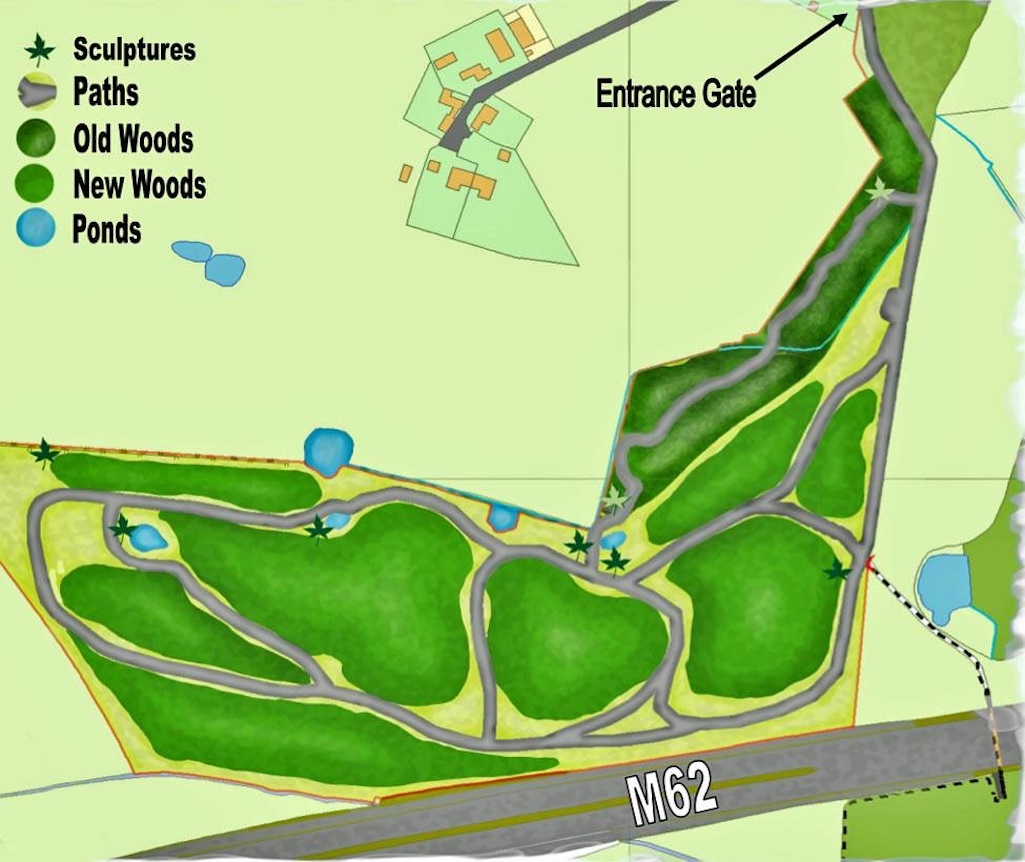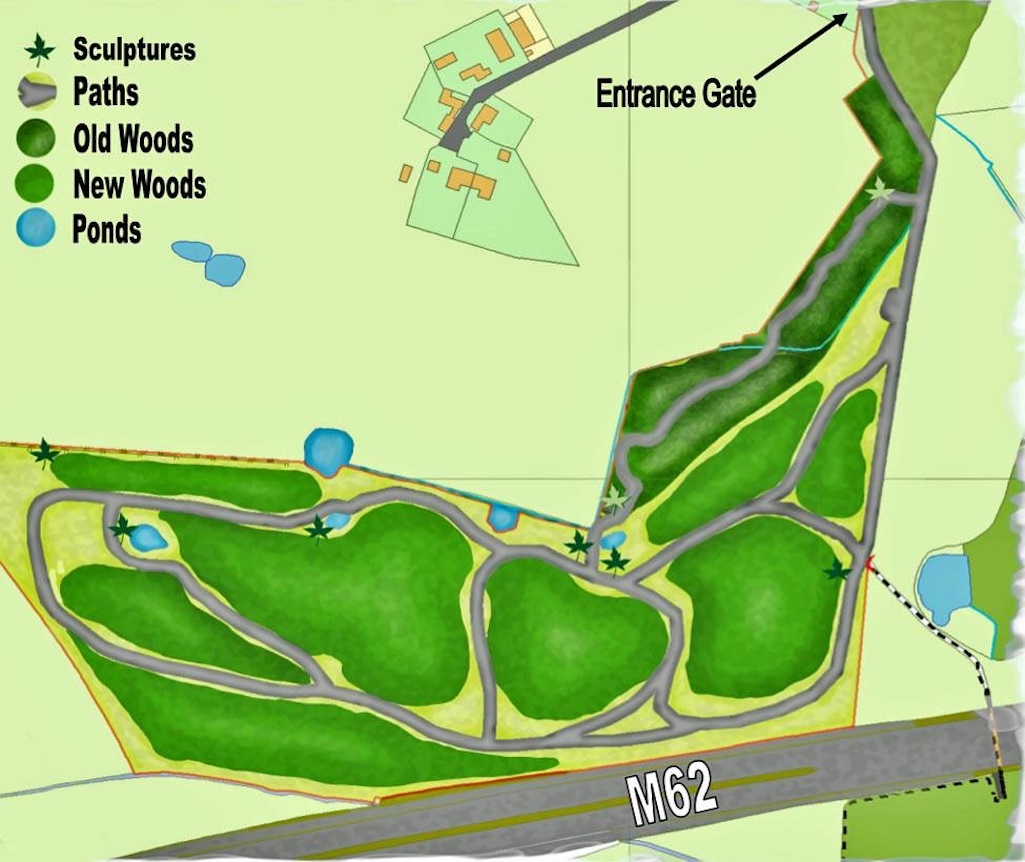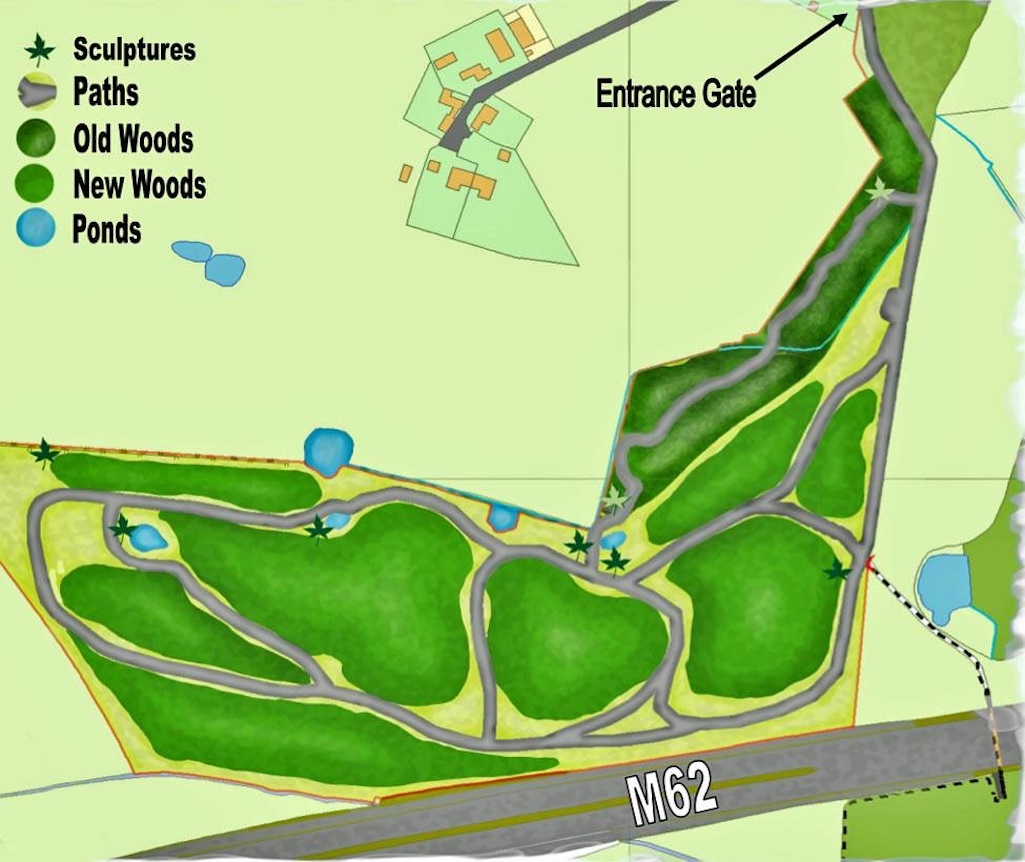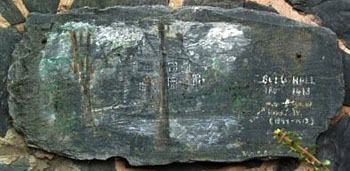 There is considerable heritage in the immediate vicinity of Griffin Wood. The site is close to the former Bold Halls and the grade 2 listed farmhouse at Home Farm in Hall Lane and the former stable range, are the main surviving elements of the Bold Hall Estate. A cottage opposite Home Farm until recently displayed a weather-beaten plaque featuring Bold Hall.


Another cottage, by the entrance to Griffin Wood, bears the date stone 1699. This is probably the oldest property in the Sutton and Bold district with the ravages of subsidence having seen off so many other historic buildings. The owner of the refurbished property has told me that the easterly section of the house is the original wing. The former Clock Face Colliery and Bold Colliery provide a mining heritage in the immediate vicinity of Griffin Wood.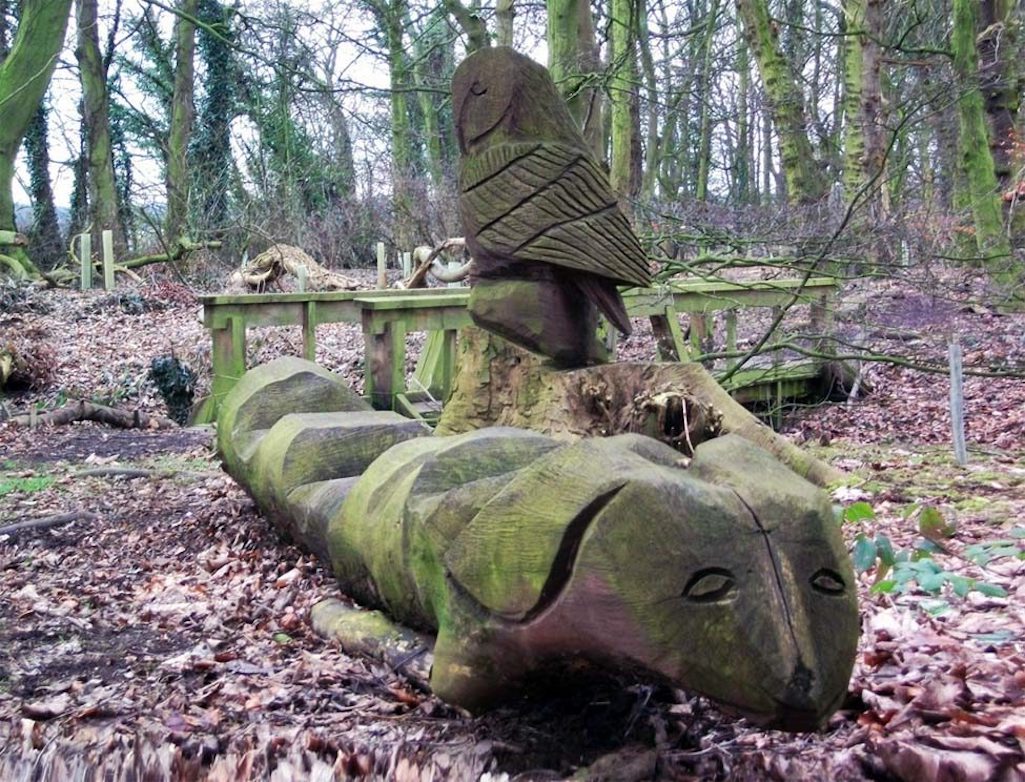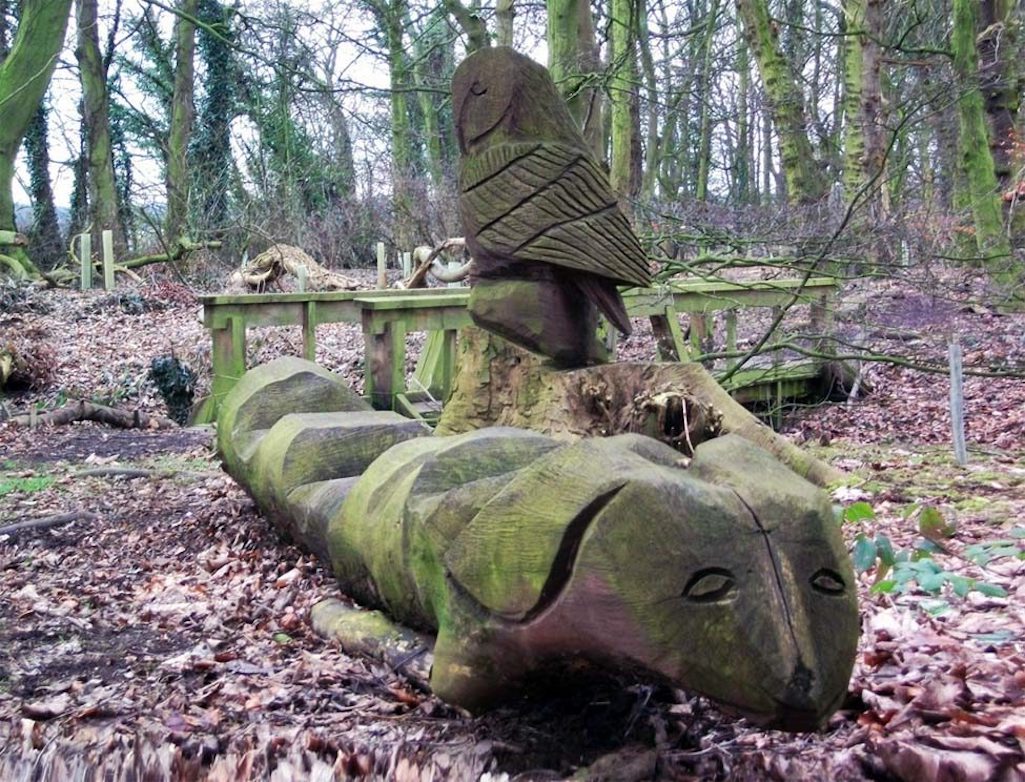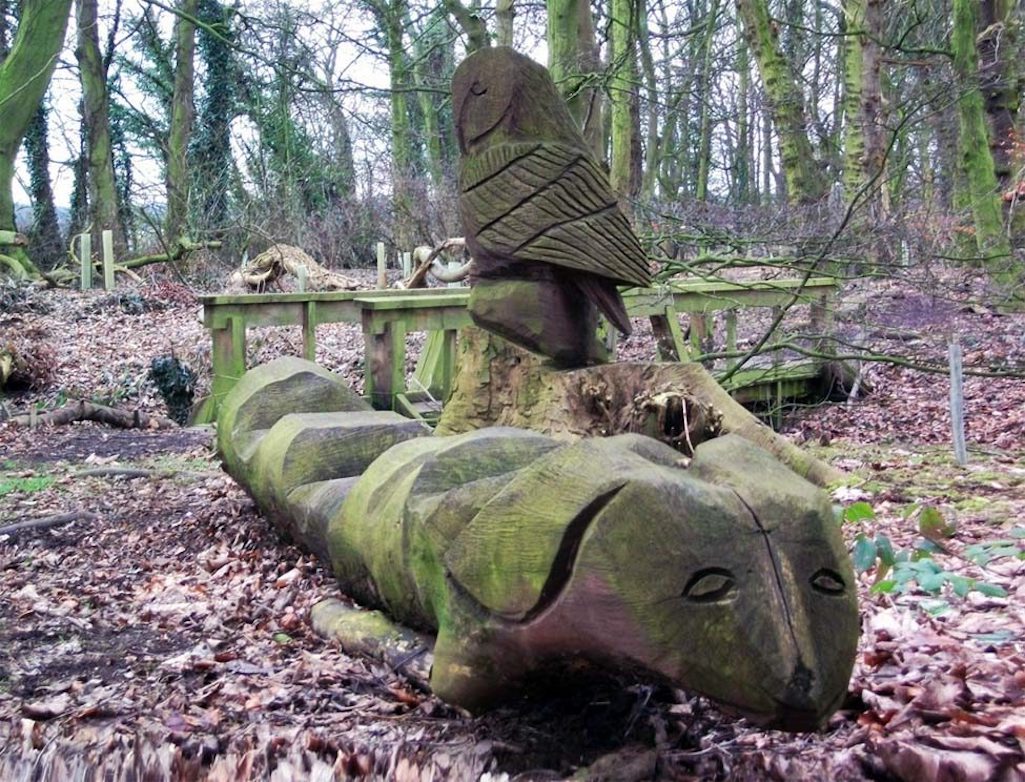 The woodland is being developed by Mersey Forest, who in 2006 consulted with the Sutton and Bold community, so they could incorporate local people's ideas into the woodland's design. Griffin Wood was chosen as the woodland's name, as a griffin features in the legend of the derivation of Bold, plus a griffin also appears on the St.Helens coat of arms.

Work was then undertaken to prepare the ground for tree planting and the sowing of wild flower meadows. In March 2007 thousands of saplings were planted with development of the woodland expected to take several years. The intention is to encourage wildlife to the area and to complement the existing open access woodlands at
Maypole
and
Wheatacre
nearby.

There are a number of ponds spread across Griffin Wood and these have been complemented by the planting of wetland wildflower species. Imposing sculptures have been added to the mature woodland as focal points and in October 2008, a bird hide and feeding station were installed. Footpaths were also added that year and the existing track into the site has been upgraded.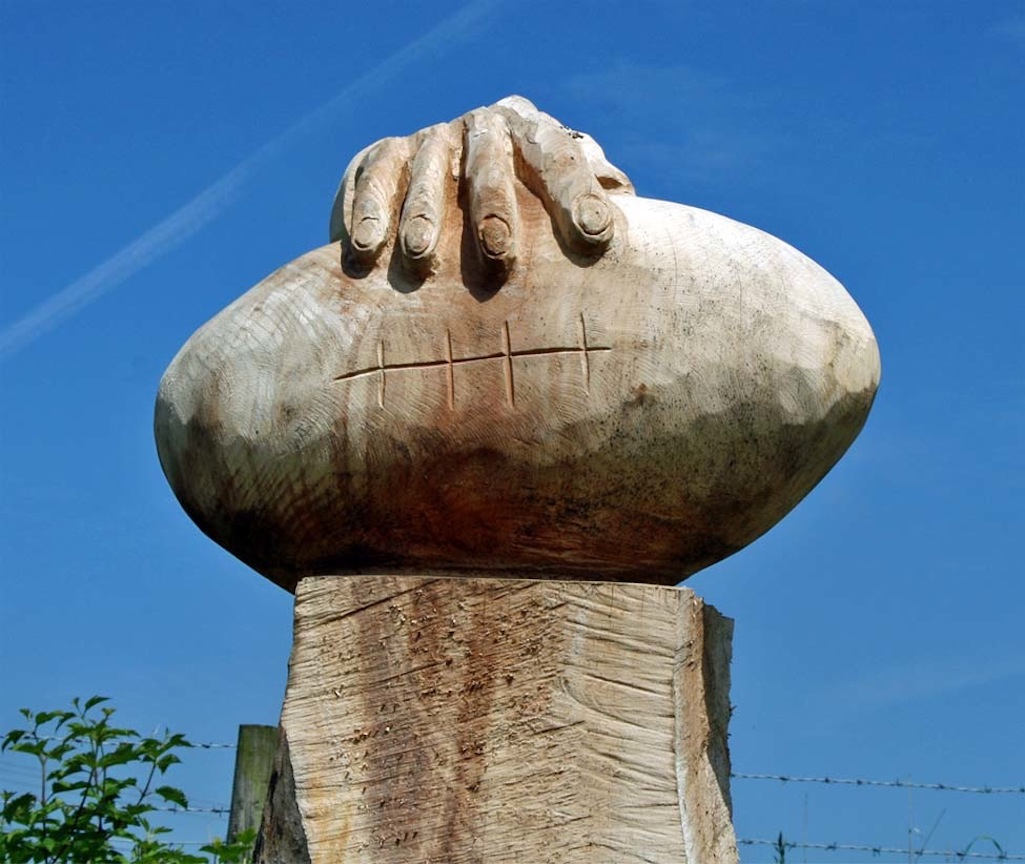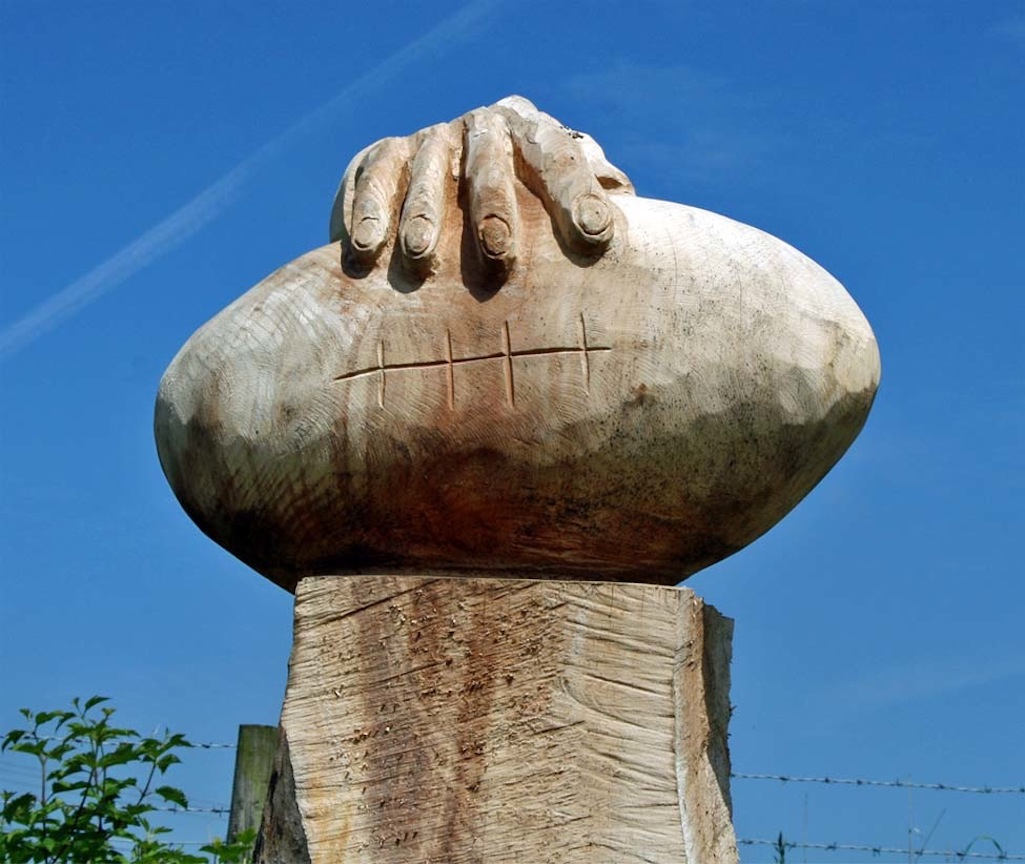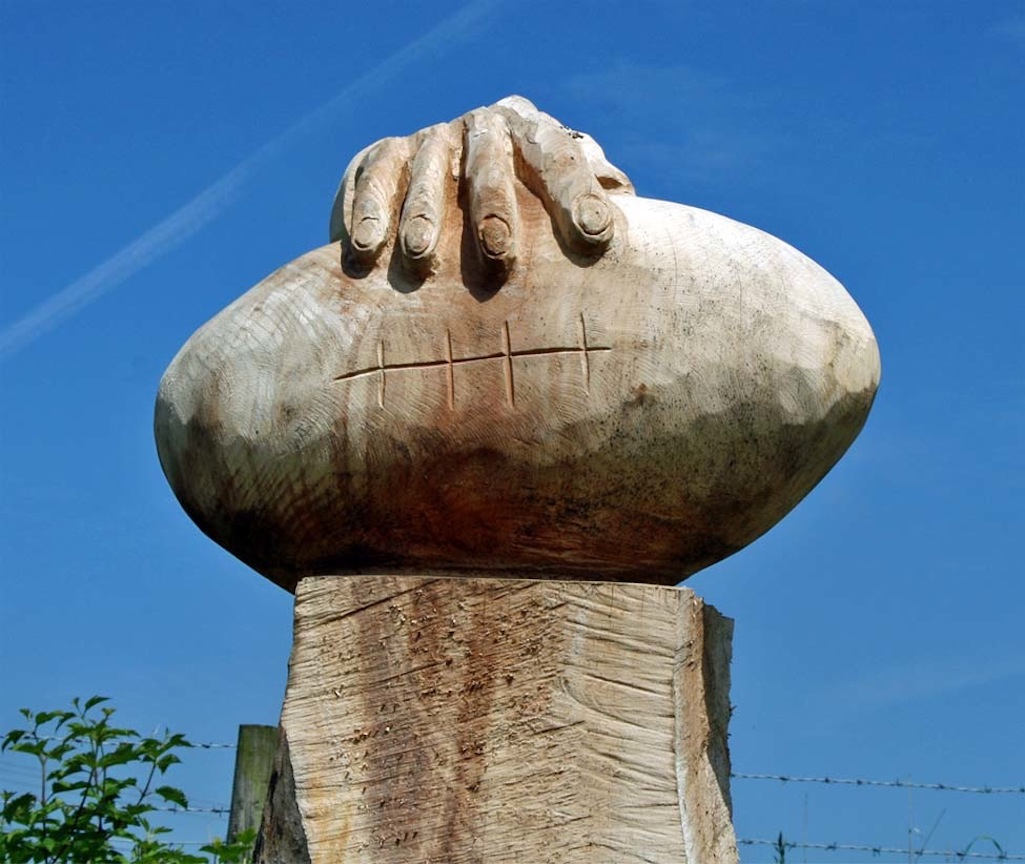 A Friends of Griffin Wood community group have worked closely with the Mersey Forest team to develop orchards, plant hedgerow and trees and create habitats. Bulb planting events, to enhance the existing woodland, have taken place and a series of free one-day courses have been held regularly both at the Leaf Centre in Chester Lane and in Griffin Wood.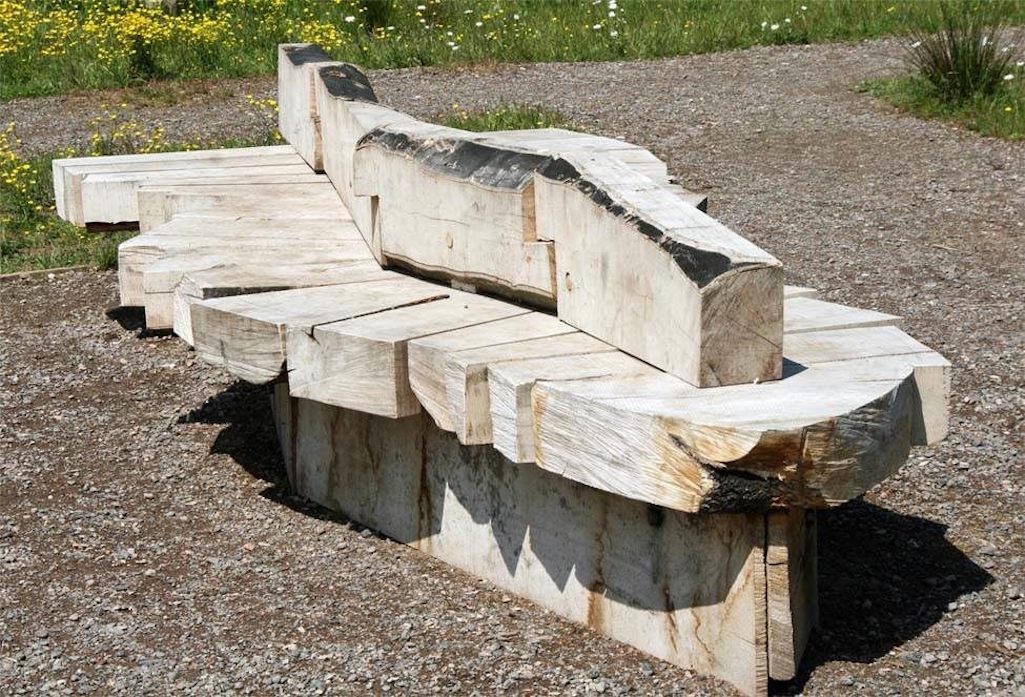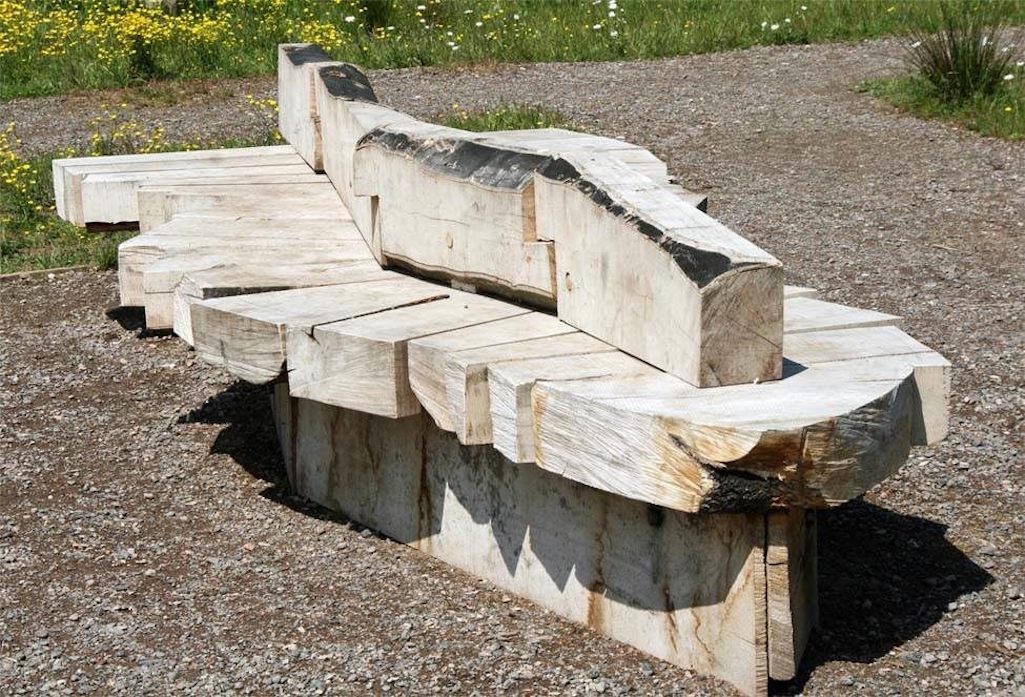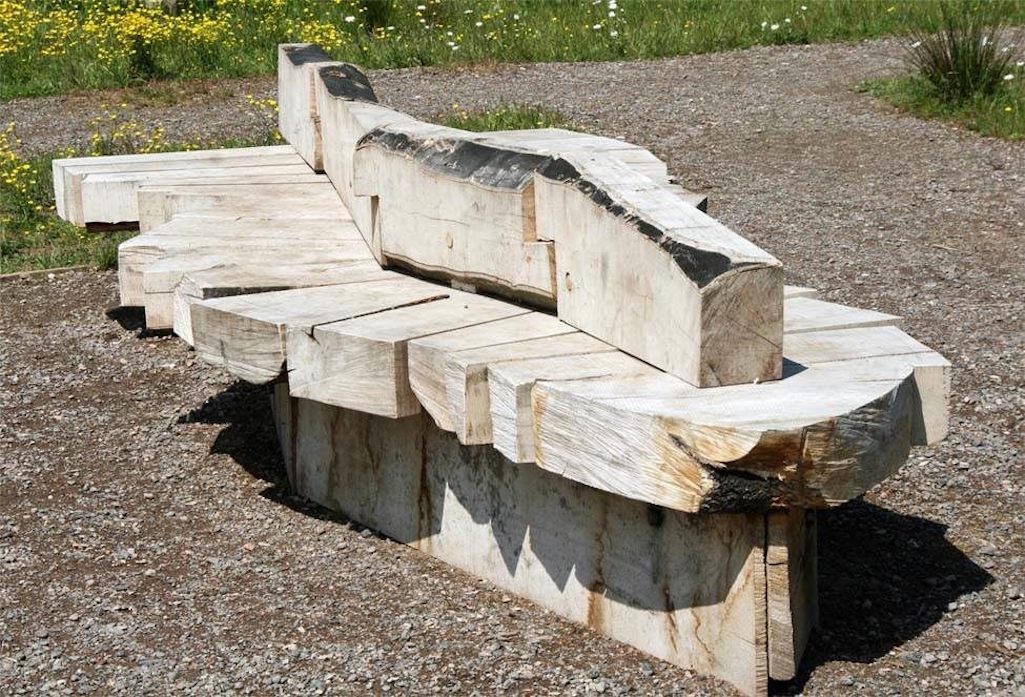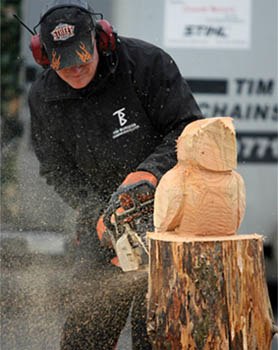 In April 2010 a sculptured bench that resembles the shape of a fern leaf was added to the site. It was designed by sculptor
Julian Taylor
, who took inspiration for the design from the Broad Buckler ferns that are found within the mature woodland at Griffin Wood. Julian was able to construct the bench using timber that had previously been removed from the mature woodland as part of some tree safety work.

A sculpture trail was added to Griffin Wood in May 2010 with their designs created by local families. A Wood Works event was held at the Leaf Centre in Four Acre in March 2010 when the plasticine moulds were converted into works of art by professional chainsaw sculptors. The five finished creative pieces, which range from famous icons of St.Helens to local wildlife, were then installed to form the arts trail at Griffin Wood along with the existing sculptures located within the mature woodland.

Jack Murray
designed a hand on a rugby ball which was recreated faithfully by chainsaw sculptor
Andy Burgess
.
Julian Taylor
produced a snail sculpture from a design by
Sophie Fairhurst
and her father
Bryan
. A bearded 'Green Man' was carved by
Tim Burgess
and a rabbit warren seat by a pond was created by
Simon O'Rourke
.

A 'Miner Bird' that blends industry and wildlife and is situated opposite Fiddlers Ferry power station was created by
Nigel McQuilton
from P.N. Tree Services. Griffin Wood is home to such birds as kestrels and buzzards and in this thoughtful sculpture, a bird of prey rests on a pick axe. It also makes a connection with the former collieries nearby at Bold, Clock Face and Sutton Manor.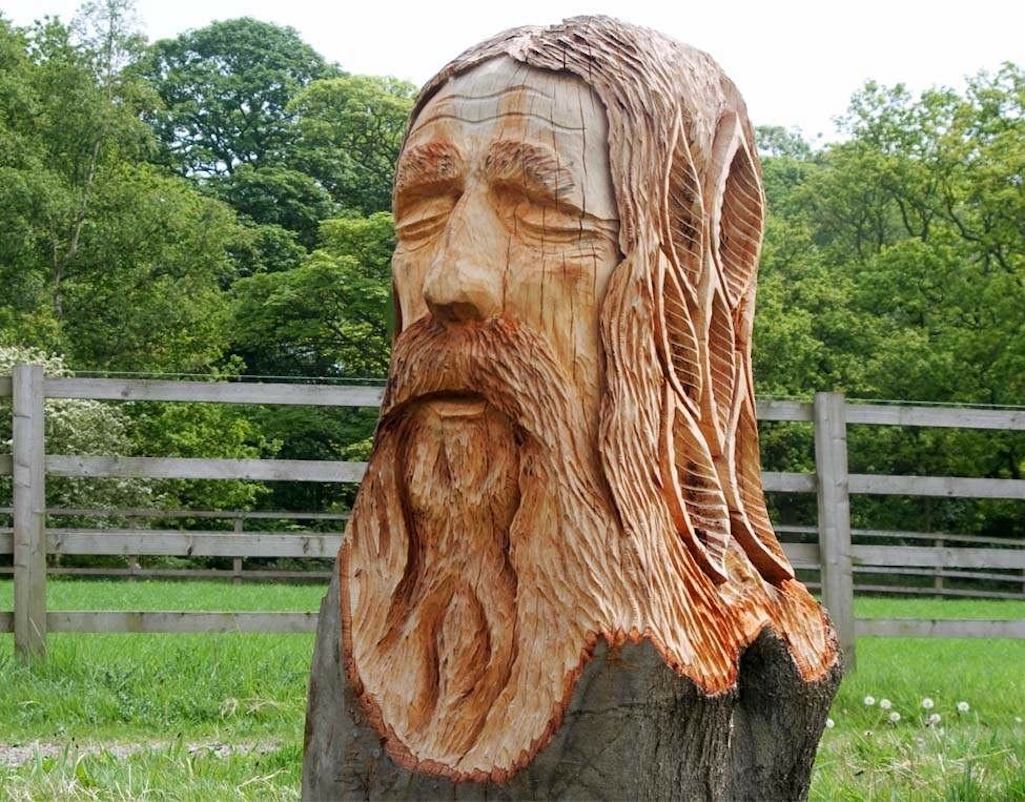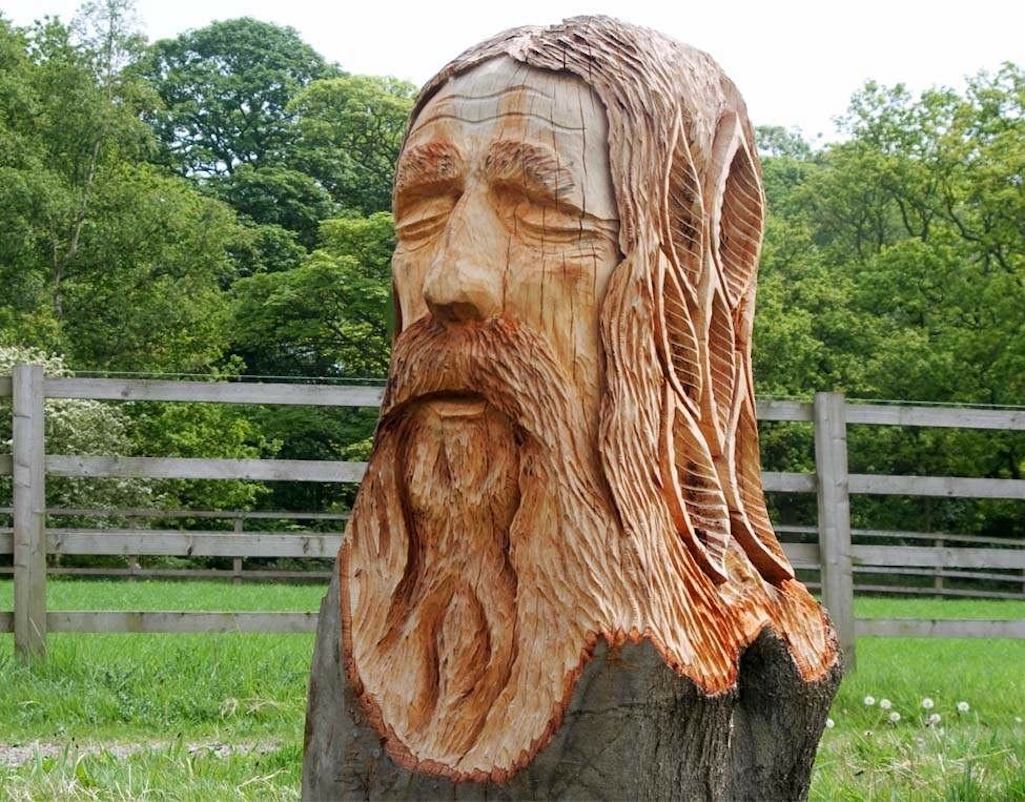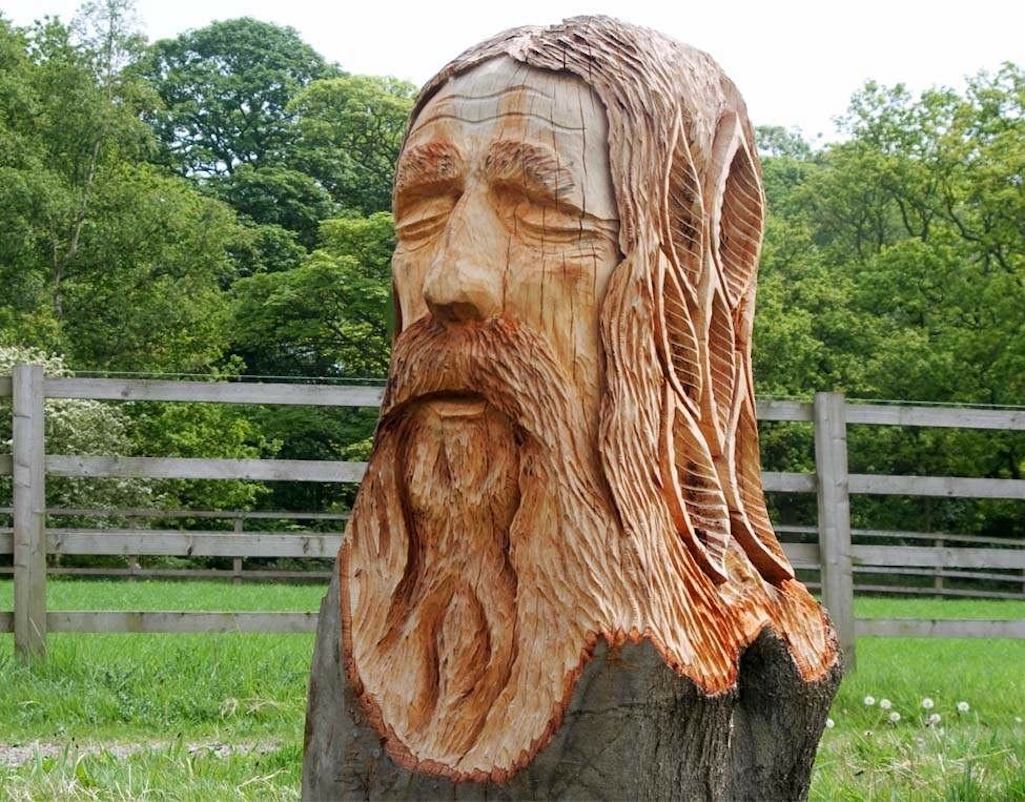 A visit to Griffin Wood is highly recommended. There's plenty of seating and as well as viewing the marvellous sculptures, one can watch the world whizz past on the adjacent M62 while relaxing in the tranquil surroundings of the woodlands. The rear of the
Dream
sculpture can also be observed and during summer, there is a glorious cornucopia of colour with the green young trees outflanked by the countless yellow buttercups. The work in Griffin Wood is far from complete, as there are plans for new orchards, a willow tunnel and a willow dome.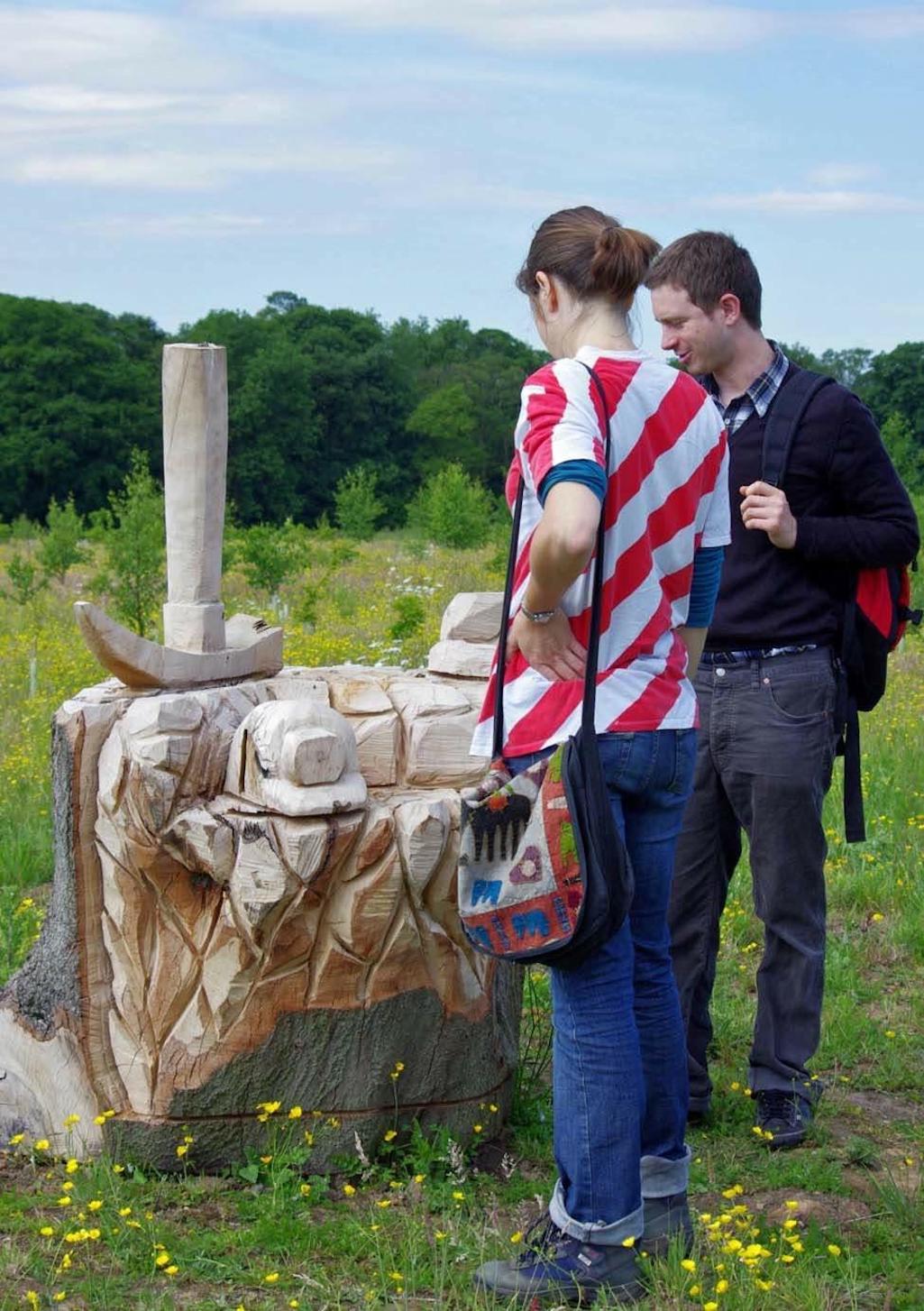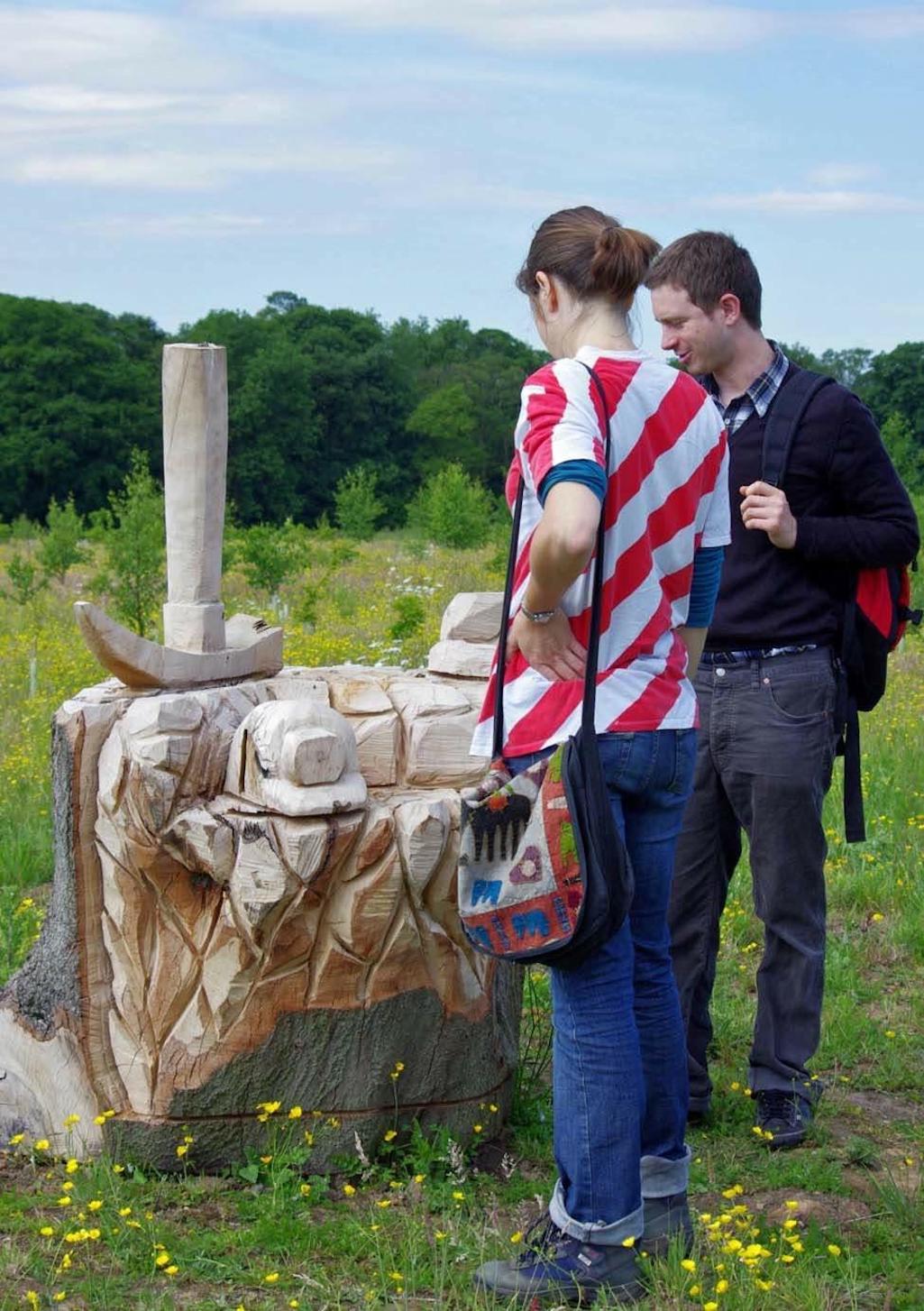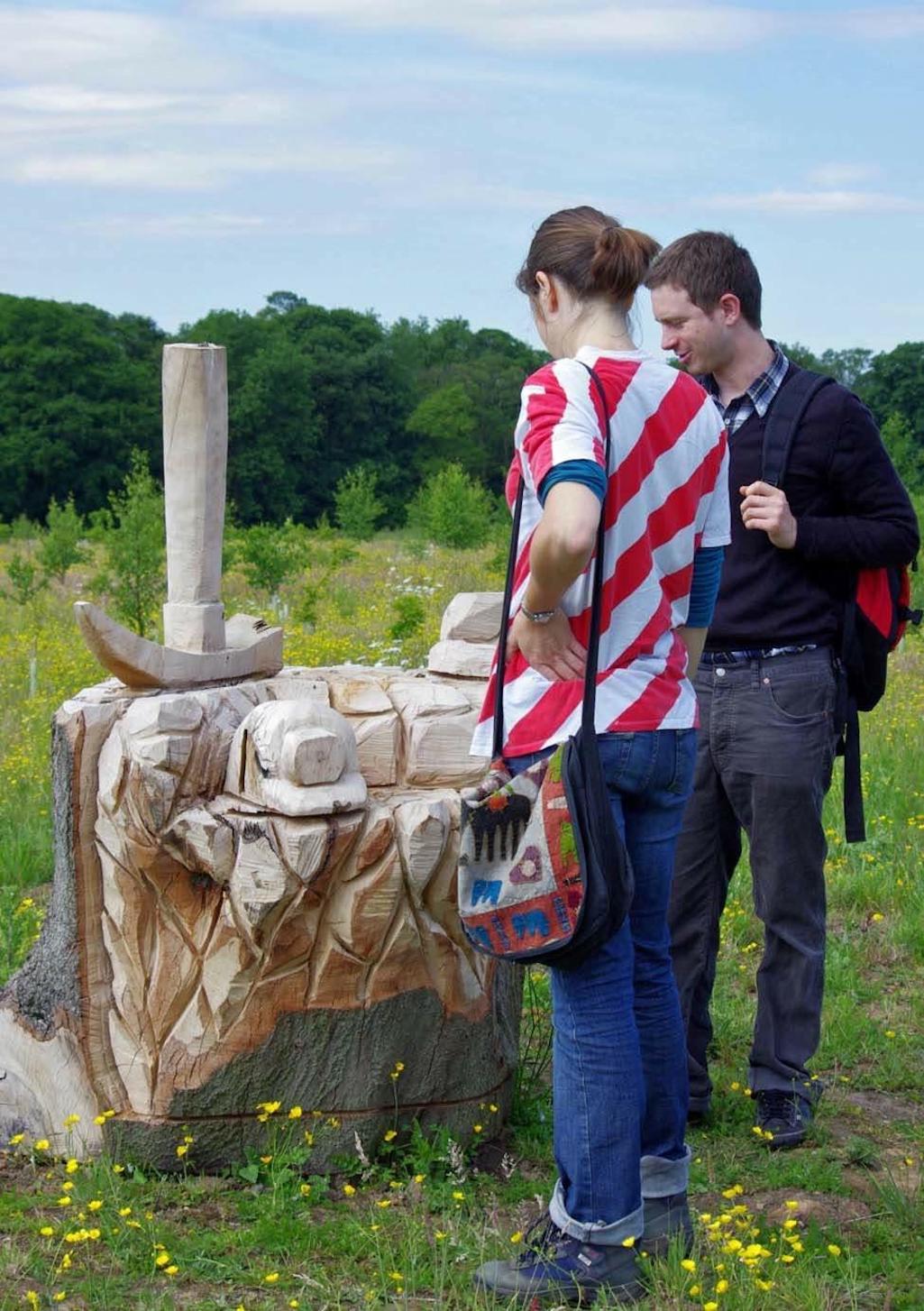 A narrow footbridge allows visitors to cross over the busy motorway and connects with Bold Heath and Warrington Road to the south. This was created to ensure the continuation of a public right of way. Note that access from Hall Lane to the north is limited as it's a private road. Although pedestrian access is permitted, car parking is not allowed. Cars can be left at the car park at the Clockface Country Park on Gorsey Lane and one can walk through Maypole Wood on the short journey to Griffin Wood.

Many cyclists and dog walkers pass through the woodland. However, the Friends of Griffin Wood request that you ensure your dog doesn't damage the tree guards that protect the young trees from rabbits.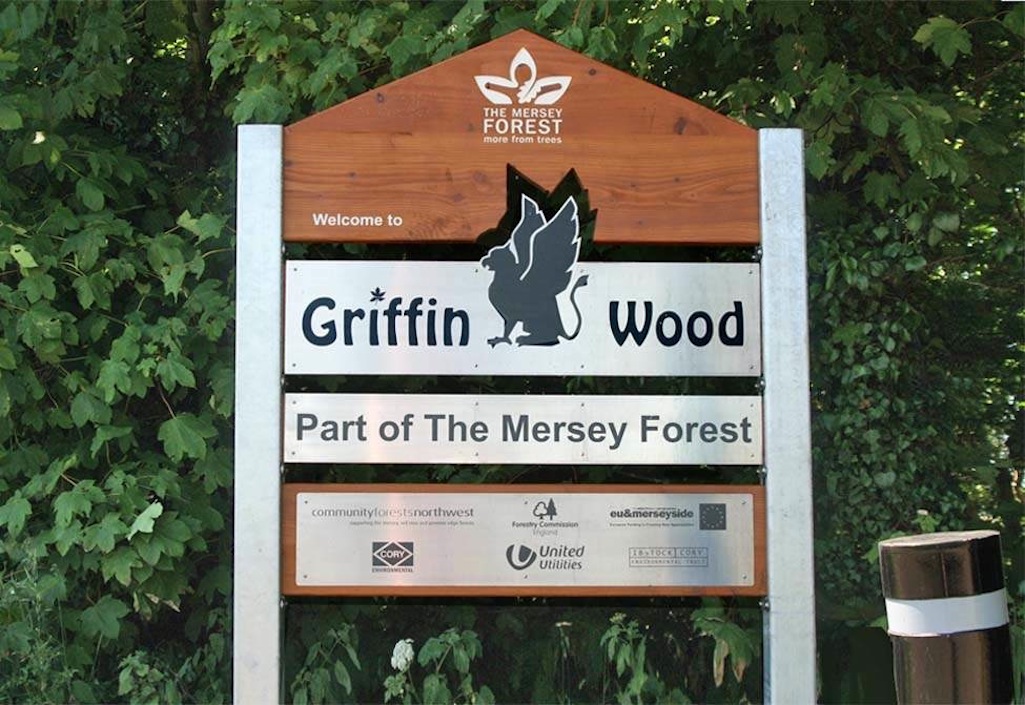 More On This Website About Griffin Wood:
Copyright Notice / Factual Accuracy Statement

This website has been written and researched and many images photographed by myself, Stephen Wainwright, the Sutton Beauty & Heritage site owner. Individuals from all over the world have also kindly contributed their own photographs. If you wish to reuse any image, please
contact me
first as permission may be needed from the copyright owner. High resolution versions of many pictures can also be supplied at no charge. Please also contact me if you can provide any further information or photographs concerning Sutton, St.Helens. You might also consider contributing your recollections of Sutton for the series of
Memories
pages. Sutton Beauty & Heritage strives for factual accuracy at all times. Do also get in touch if you believe that there are any errors. I respond quickly to emails and if you haven't had a response within twelve hours, check your junk mail folder or resend your message. Thank you!
SRW