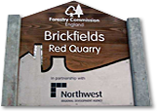 Brickfields Community Woodland
An extensive new woodland in Sutton Manor and Lea Green in St.Helens
Brickfields Community Woodland
A new woodland in Sutton Manor & Lea Green
with a lengthy brick and industrial heritage!
Brickfields Woodland
A new woodland in Sutton Manor and Lea Green
'The Beauty of Brickfields Community Woodland' Slideshow (16 photos)
'The Beauty of Brickfields Woodland' Slideshow (16 photos)
'The Beauty of Brickfields Woodland' Slideshow
An Introduction To Brickfields Woodland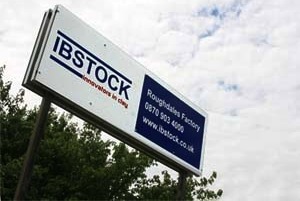 Brickfields is a community woodland that's located on two adjacent sites between Chester Lane, Walkers Lane, Lea Green Road and Clock Face Road in the Sutton Manor, Lea Green and Sutton Heath districts. Part of the site is adjacent to the former Ibstock Brickworks, which ended production at the end of 2008. This brought to a close a lengthy heritage of clay and brickworks in the district. Part of a nationwide group of brick manufacturers, Ibstock's local name was Roughdales Factory, a reminder of the major 19th century clay employer in Sutton.


So the name of the woodland, which has cost over £2 million, is a highly appropriate reminder of Sutton's past. Brickfields is managed by the Forestry Commission alongside Mersey Forest, who organise occasional events on the site, and it's developing as a place of beauty and a wildlife haven.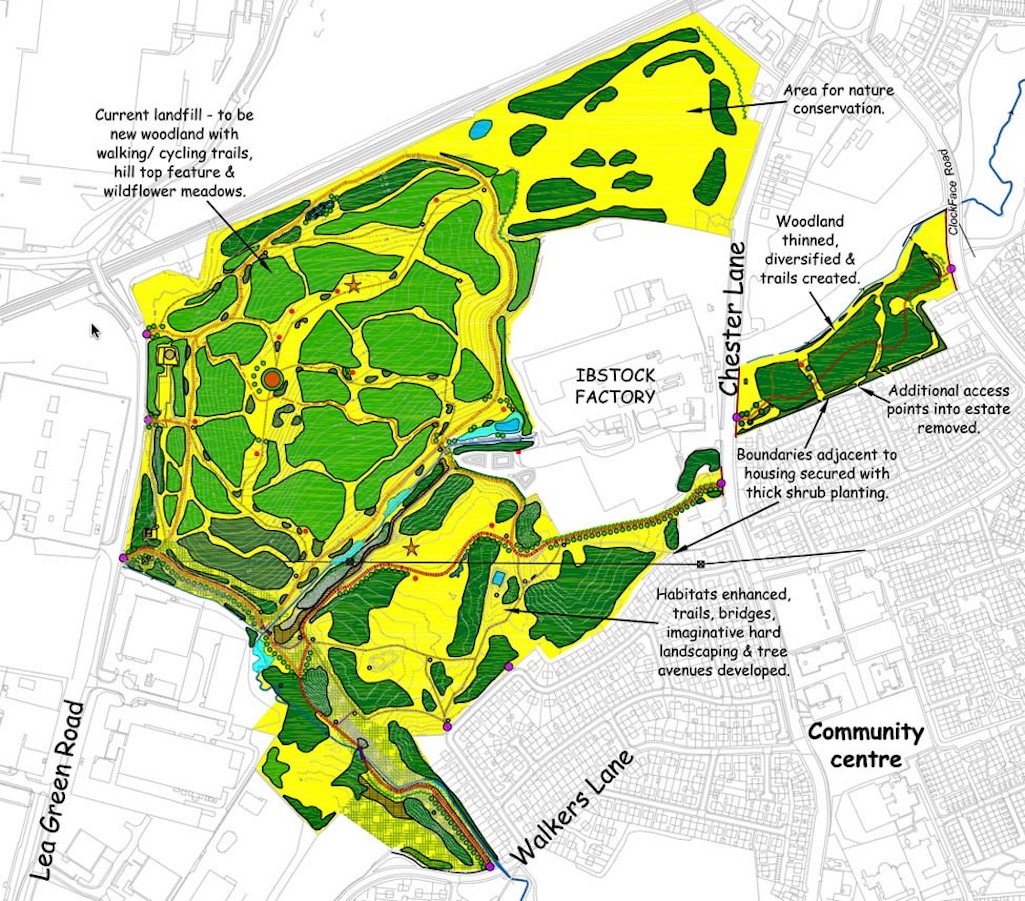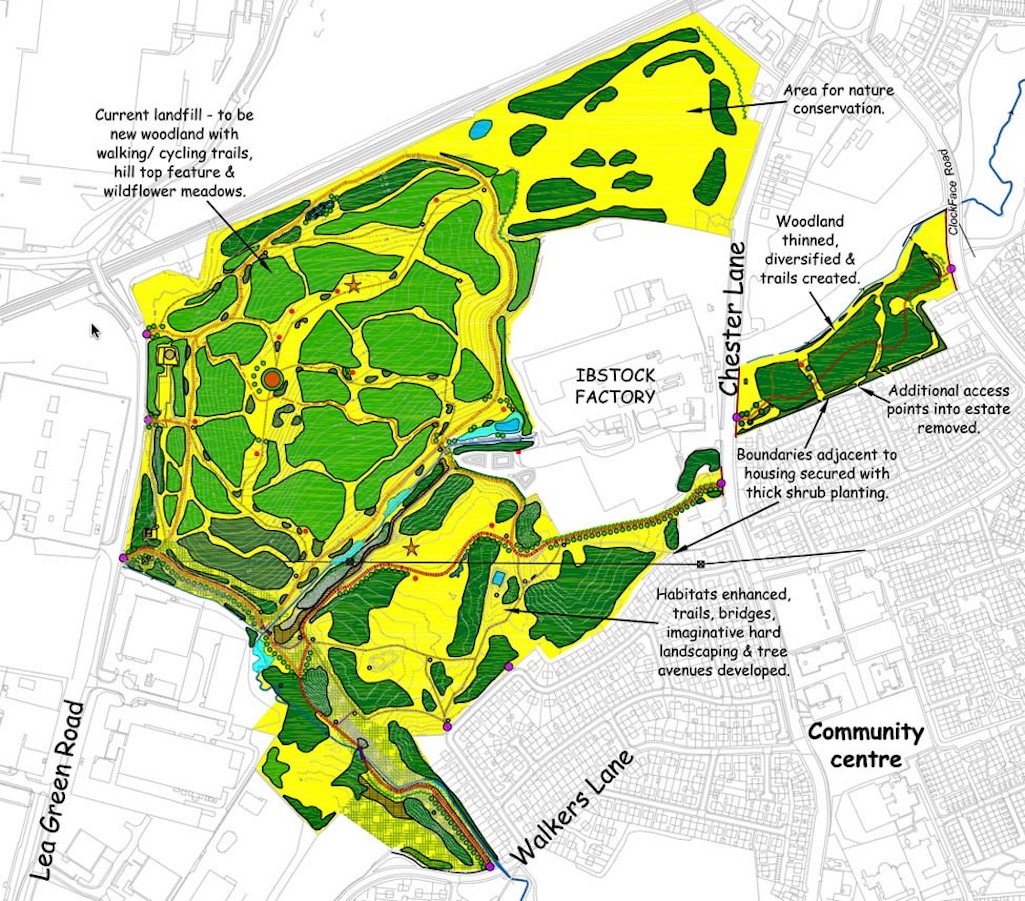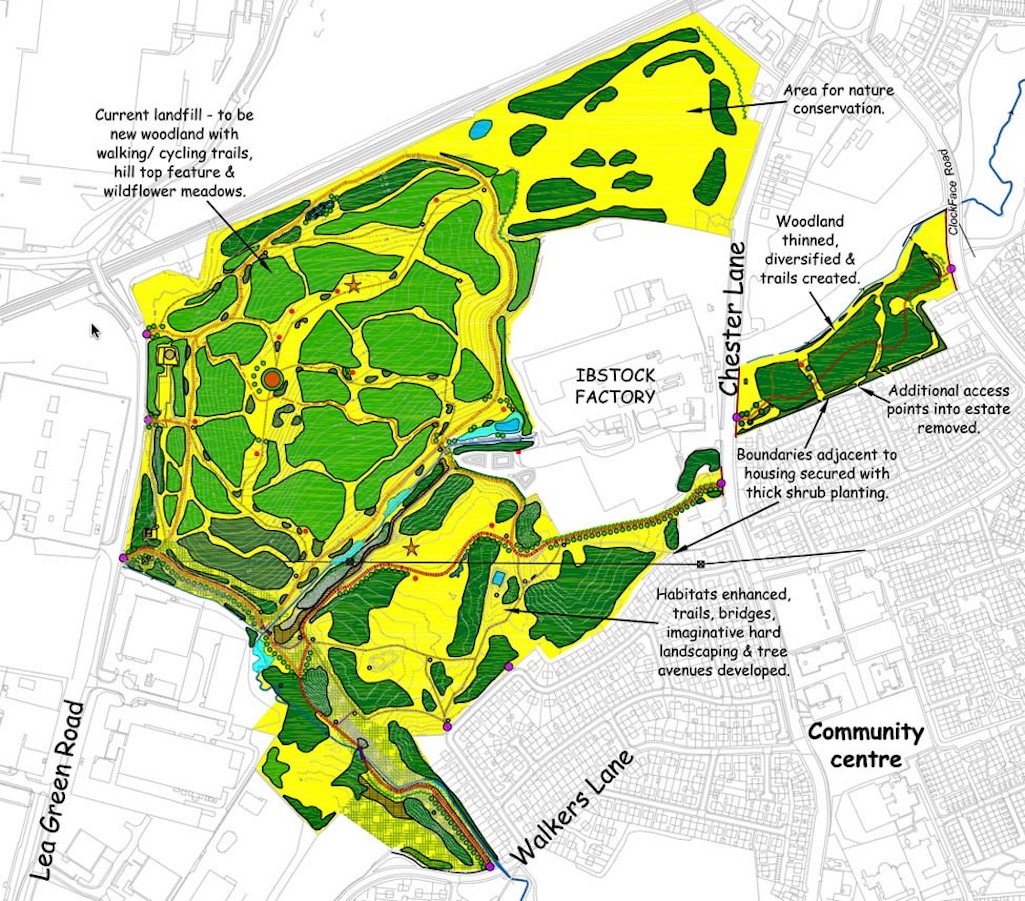 It is hoped that the site will eventually be the size of more than forty football pitches with multi-purpose leisure trails, wildflower meadows and wetland habitats. The recently completed landfill operation in the north-west of the site will be incorporated into the scheme as soon as possible. This will be a major expansion with a promised hill top feature and walking / cycling trails. There is, however, the problem of methane disposal to deal with.

The Forestry Commission environmental scientists first assessed the site's suitability as a potential woodland in the Spring of 2006 with soil and water sampling.The land at that time consisted of some neglected woodland, scrub and grassland that was mainly populated by dog walkers and rabbits. In order to expand Brickfields' biodiversity, careful thought was given to the site's suitability to support a new woodland due to its past industrial use, which extends beyond clay extraction and brickmaking.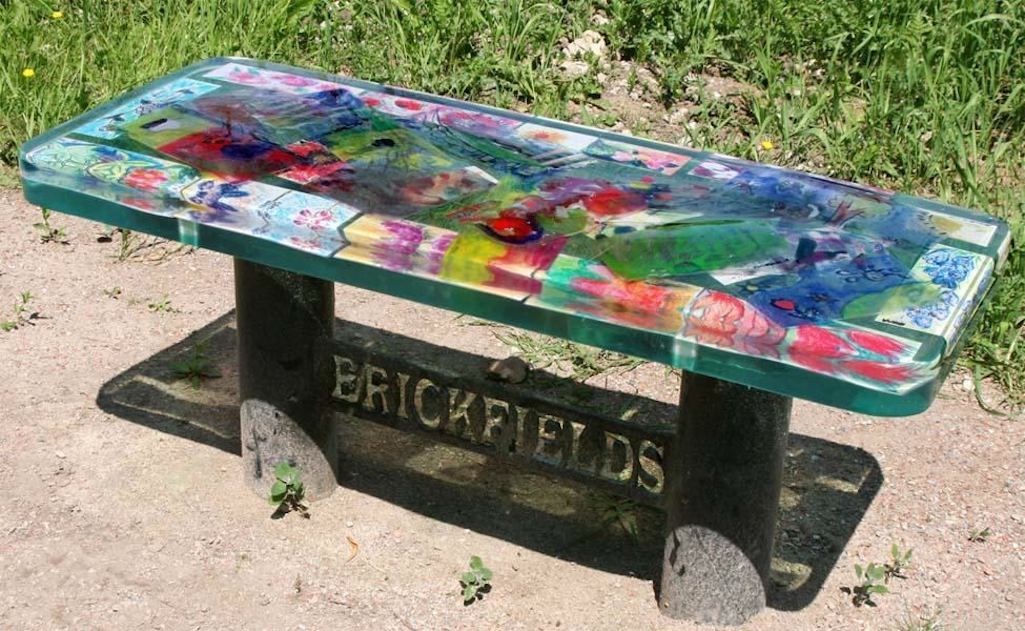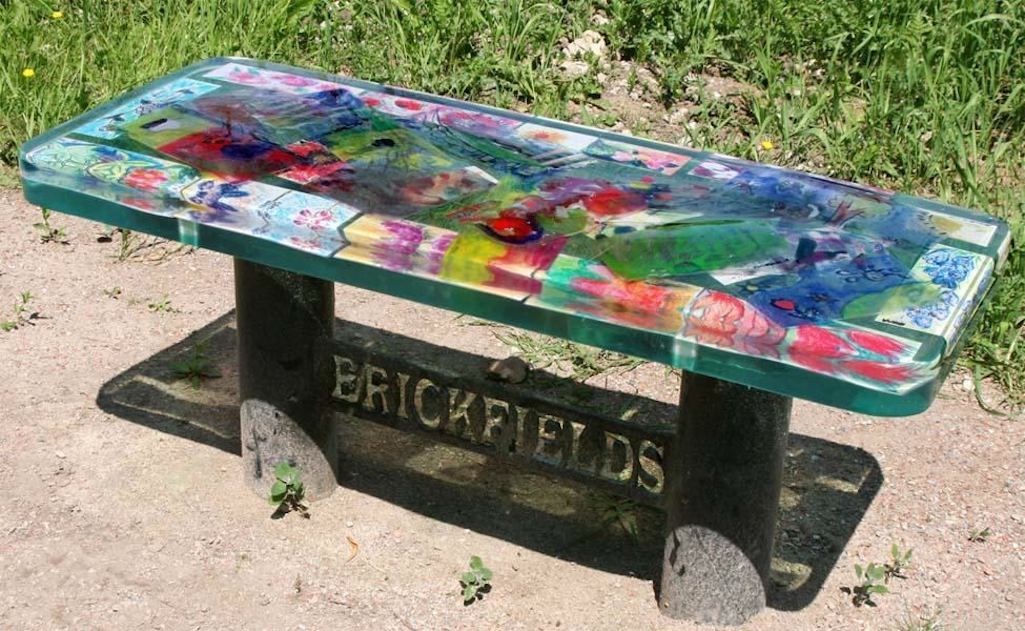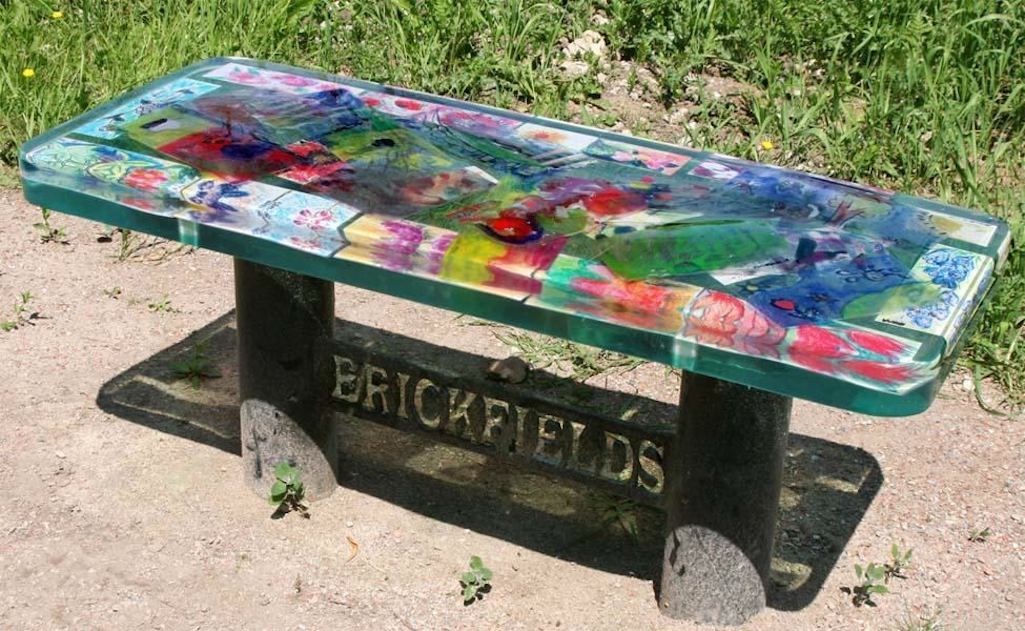 The History Of The Brickfields Woodland Site
The new Brickfields Woodland is based around tracts of disused land that in recent times comprised the former Sutton Manor Sewage Works, Sutton Manor Colliery Railway and a number of ex-quarries and landfills including Roughdales Quarry, Buff Quarry, Daisyfield and Red Quarry. It had been planned to integrate the former landfill operations at Cory Lord St.Helens adjacent to Brickfields into the scheme. However agreement couldn't be reached and Cory Environmental are separately restoring their site.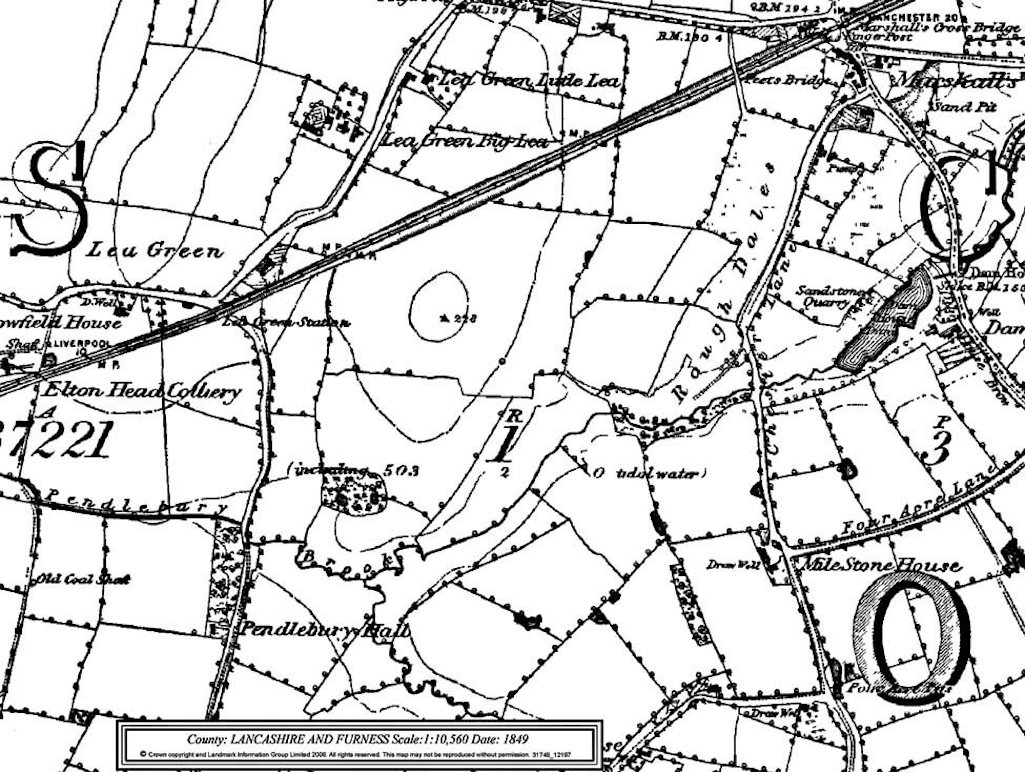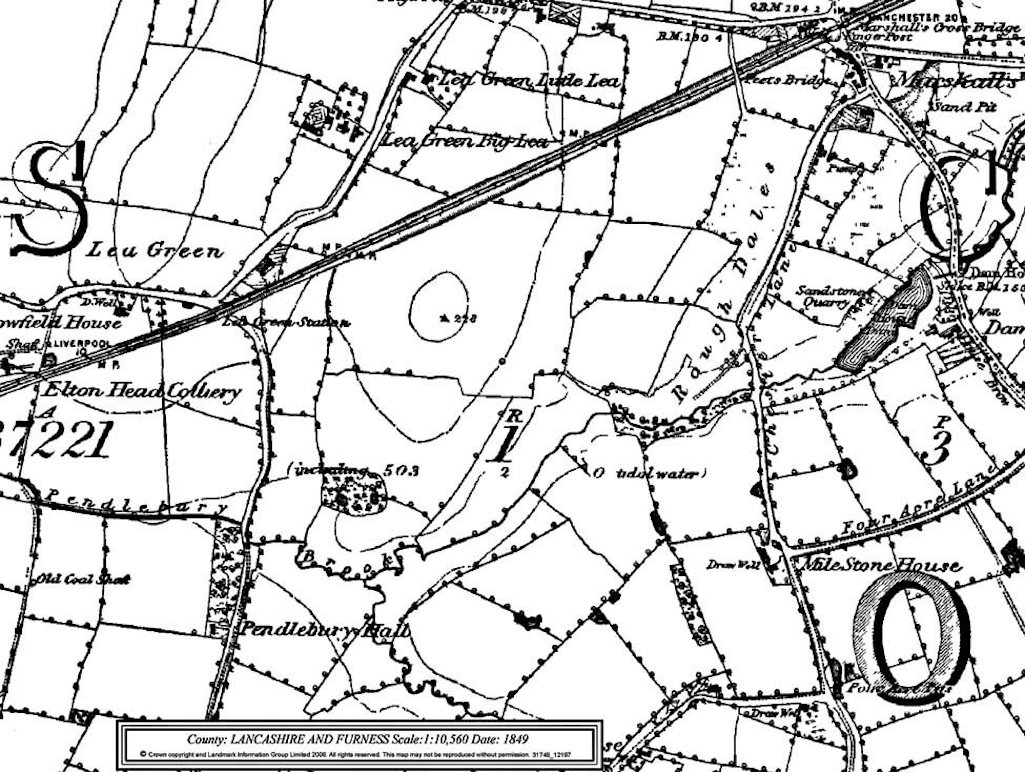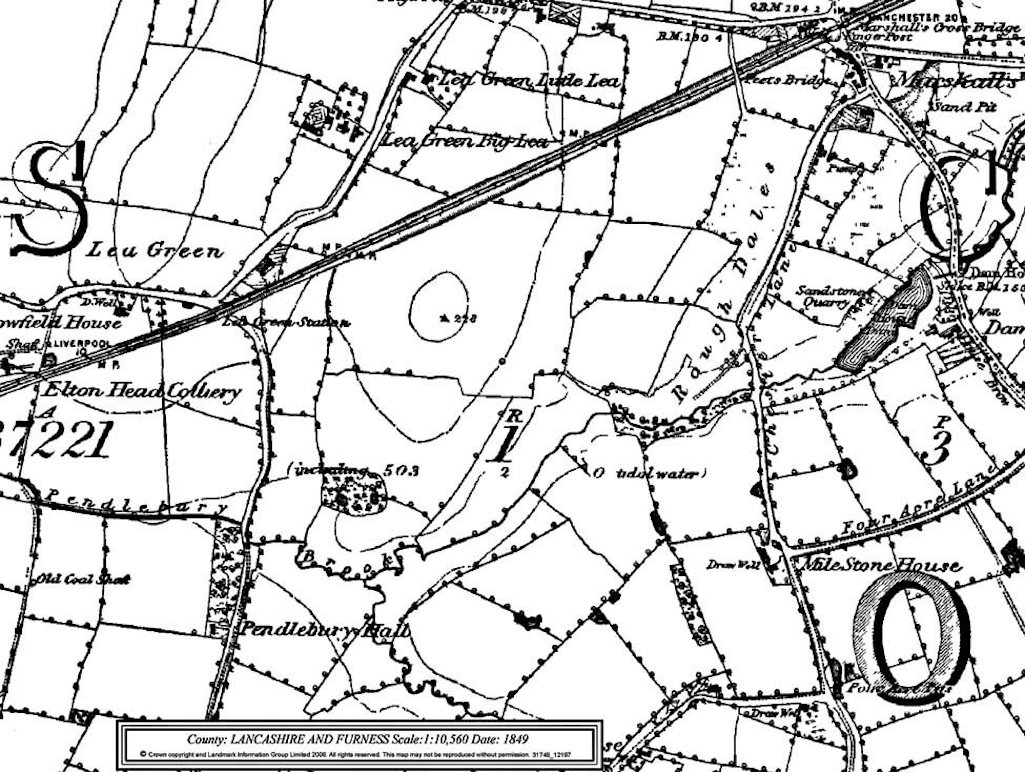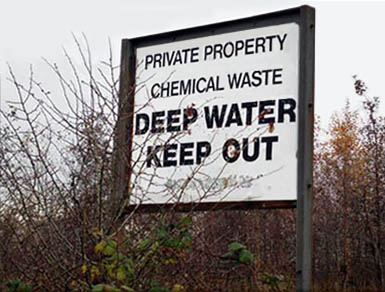 S
urveys of the site which were conducted between 1808 and 1840 described the land as five fields that were part of a tenement associated with Big Lea Green Farm to the north. Two of the field names, 'Mill Hey' and 'Damstead', suggest an association with a mill site, although the location of the mill is uncertain. Another field was named 'Clay Hey', which suggests that clay extraction was or had been taking place in the vicinity. By the mid-nineteenth century, the brick and tile works of the
Roughdales Fire Clay Pottery Company
were established on land to the east of the site.

Ordnance survey maps of 1891 and 1907 indicate that there had been an expansion of brick and tile works and associated clay pits towards the end of the century. By 1925 a brick field occupied much of the central eastern part of the site and by 1956 there had been much expansion to the east (known as Daisyfield) and in the south-east. By 1982 clay extraction had been so extensive that the majority of the site was recorded as being a disused brick pit. The nearby
Sutton Manor Colliery
opened in 1901 and a railway connecting it to the Liverpool to Manchester line soon traversed the south-west corner of the present-day Brickfields site. The embankments of the railway are all that remains with the colliery itself closing in May 1991. Like the railway, the Sutton Manor Sewage Works were located in the south-west of the Brickfields site but the works became disused by 1982.

There are few remnants of the site's past still in existence, but this sign (pictured above right) does demonstrate why scientific sampling had to take place. Plus the
Pendlebury / Sutton Brook
weaves its way through the site, and so it was important to investigate whether there were any risks involved in developing the woodlands site.
This section has mainly been sourced from the Brickfields Forest Design Plan (Forestry Commission, 2006)
c) The Developing Brickfields Woodlands
After receiving the thumbs up from the boffins, the Forestry Commission submitted 40 documents to St.Helens Council's planning department in August 2007 for the development of the site. The plans included proposals for walking and cycling trails, bridges, nature areas and an eye-catching hill top feature. There would be an 'active management of habitats' as well as 'enhanced recreation provision'.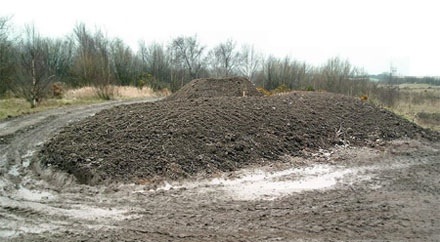 New access routes were proposed with entrances secured by kissing gates intended to exclude motorbikes. Planning permission was granted in November that year, with work starting in earnest in February 2008 when a major operation began to bring 11,000 tonnes of earth onto the site. This enabled trees to be planted in areas where there was insufficient soil covering and for small hills to be created to give the site a much more natural look. This is illustrated by the picture on the right taken on March 15th 2008. Rumours circulating in Sutton Manor that super-sized moles were at work were discounted by the Forestry Commission!

New saplings were planted with additional landscaping work that created hard wearing trails. A central avenue of English oaks was created along with some cherry trees and pines in order to provide variation. In fact the tree, shrub and hedgerow species that have been planted are very diverse and includes silver birch, rowan, ash, hazel, hawthorn, holly, yew, field maple, scots pine, dog rose, blackthorn, common buckthorn, broom and wayfaring tree.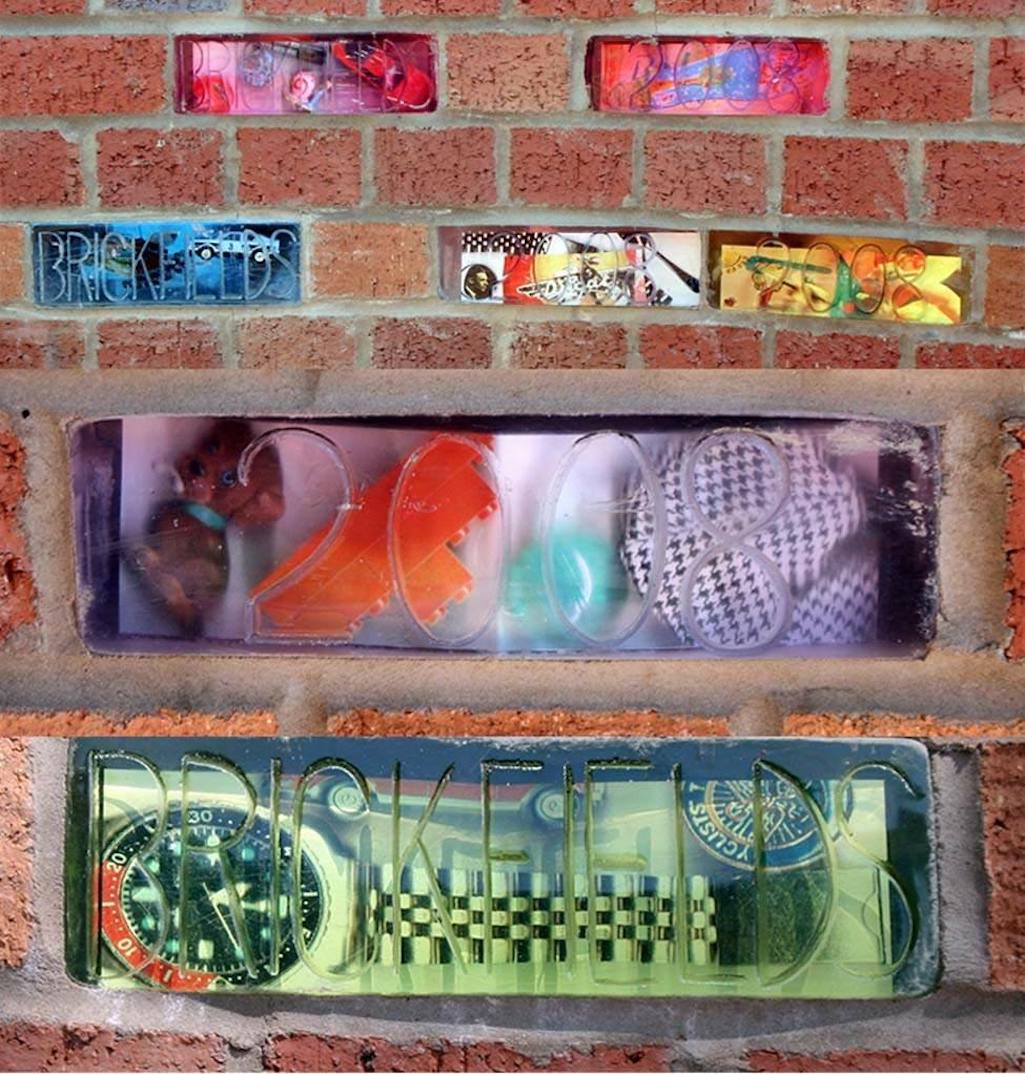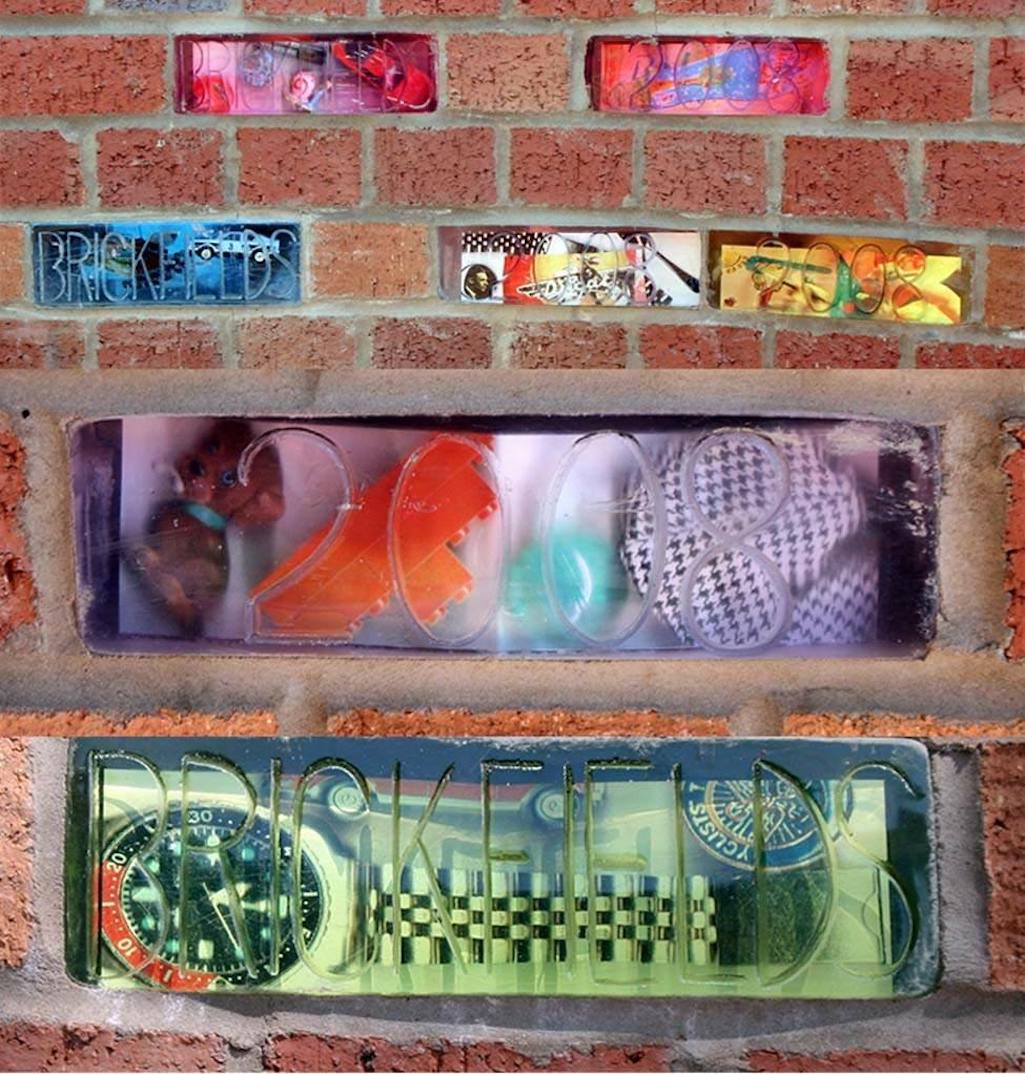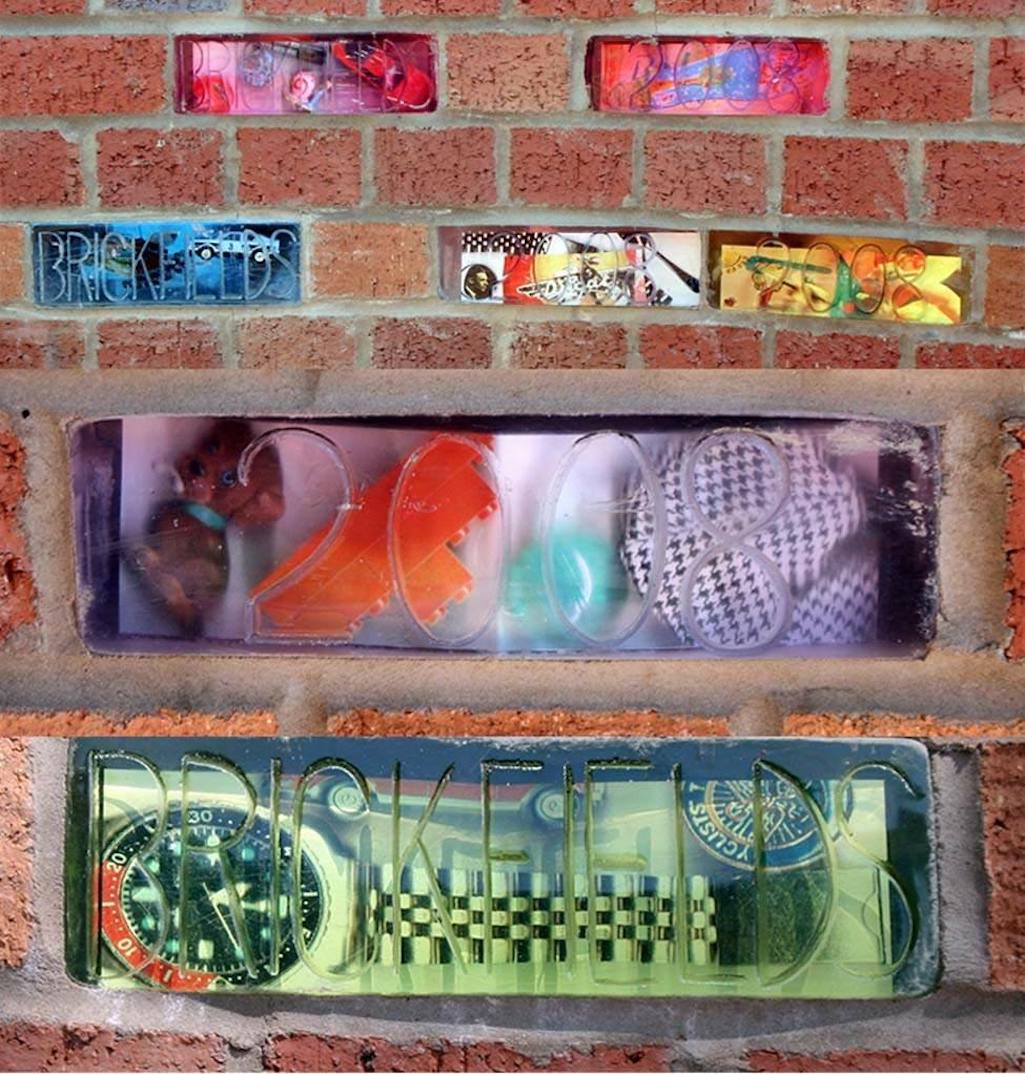 Local Sutton schools and local Sutton Manor and Lea Green residents took part in a series of workshops led by the Forestry Commission and artist,
Steve Des Landes
to create four new public entrances to give the site a friendlier and more accessible feel. The groups produced 40 different designs for the new entrances to reflect the industrial history. The designs were then turned into countryside–style kissing gates built with glass effect bricks made out of a resin brick format provided by Ibstock brickworks. This was prior to the Chester Lane's plant's unfortunate closure in December 2008 as a result of the recession affecting new house building and consequently diminishing demand for bricks. Ibstock, however, have nineteen operational brick factories nationwide and have remained committed to the project.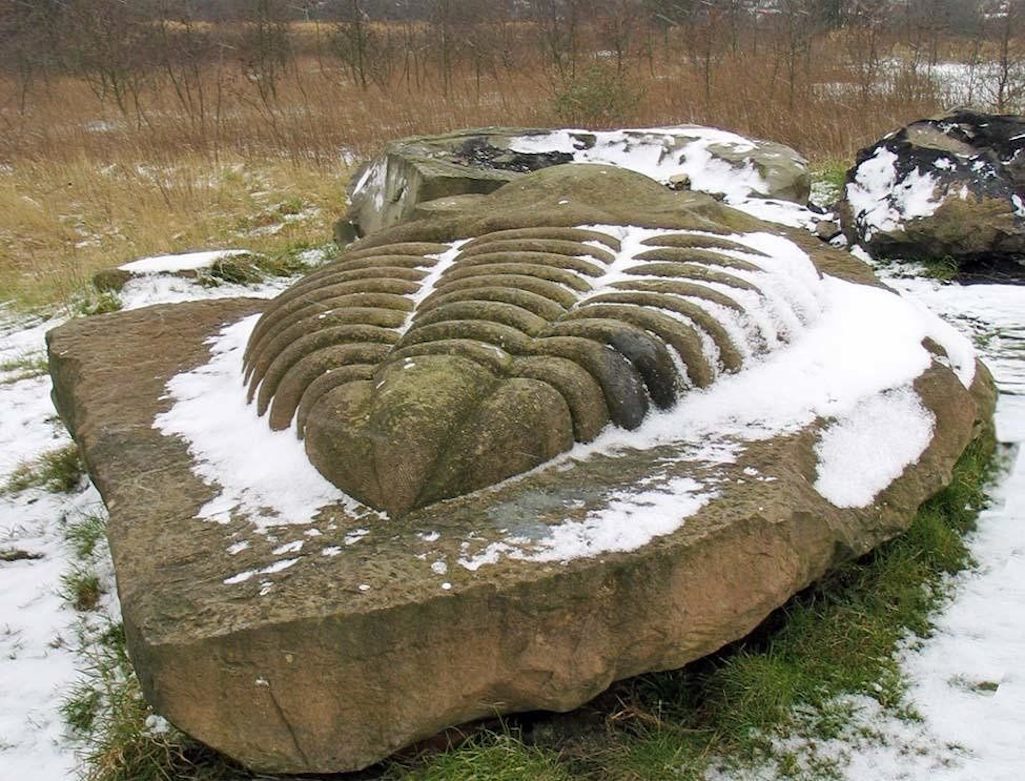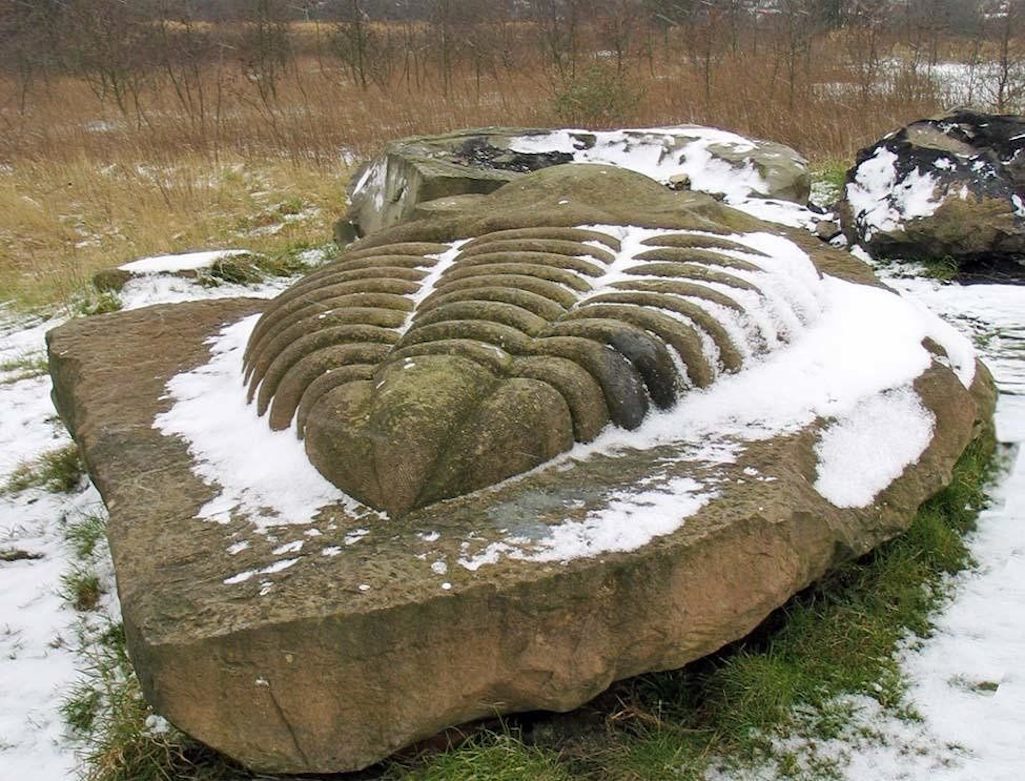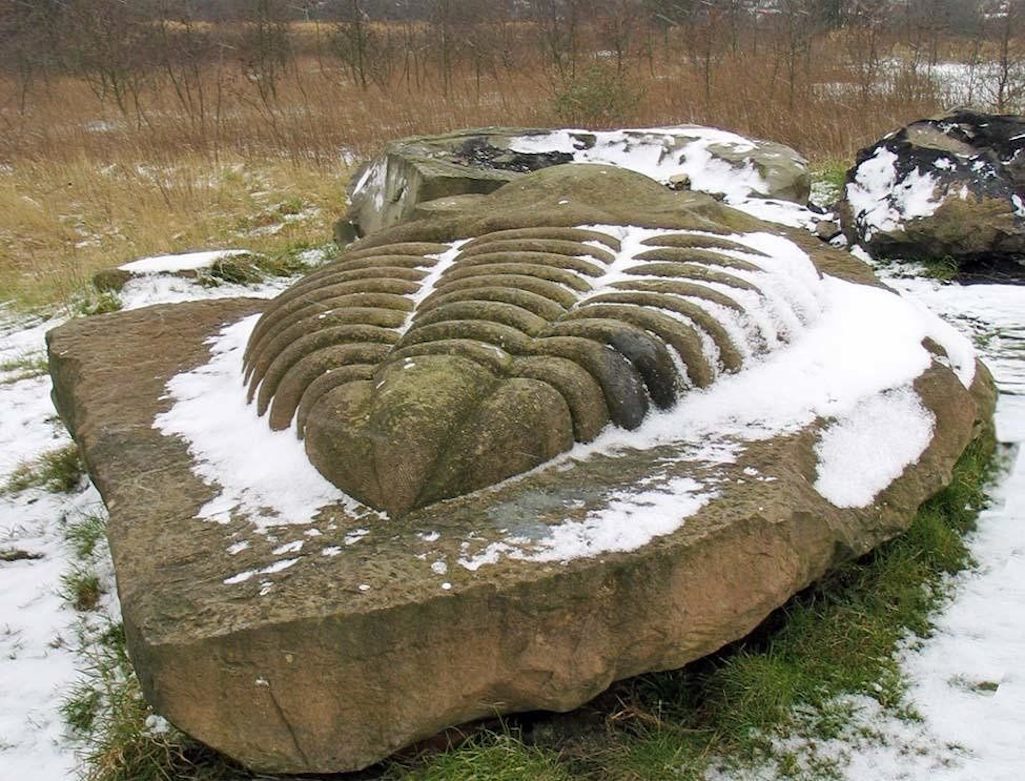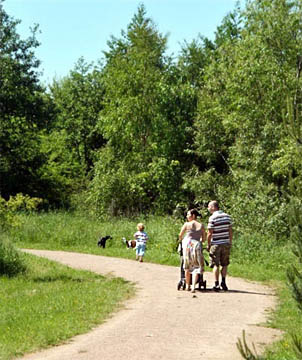 A particular feature of interest in Brickfields are the fossil stones in the elevated centre of the main site. Along with the recently installed benches, the largest stone (pictured above) acts as a place of rest and as a vantage point for observing the site.

The North West Development Agency
have providing £2.1 million of regeneration funding to transform the site, with cash also coming
Biffaward
, a multi-million pound environment fund managed by the Royal Society of Wildlife Trusts. An additional £302,976 has been awarded through the Integrated Countryside and Environment Plan, delivered by Mersey Forest. St Helens Council and Groundwork have also been involved in the project which includes a 20 year management plan, so Sutton residents and visitors can be confident that this new woodland will be kept in top condition and won't be spoiled by vandals.

Via the aptly-named Walkers Lane, Brickfields main site connects to the King George V playing fields (a.k.a. Sutton Manor Park) and then over Jubits Lane to
Sutton Manor Woodland
/
Dream
and via Miners Way to the
Clock Face Country Park
. The smaller Brickfields site connects Chester Lane with Clock Face Road and as an entrance to the
Sutton Mill Dam
wildlife nature park is directly opposite, a loop involving five sites has now been created which makes for a very pleasant walk or cycle. Brickfields is part of Newlands land regeneration programme and forms part of the Mersey Forest in St.Helens which has seen the town transformed over the past ten years with the planting of two million trees.


The last word on Brickfields goes to
Bob Baker
of Ibstock who summed up the project's concept prior to the closure of his own brickworks:
The brick theme is being used in the site name to remind everyone of the industrial heritage of the area, including the present brickworks next door. The original fields were worked for clays and are now being returned to a green-use amenity woodland for the recreation and benefit of the local community.
Latest Brickfields News: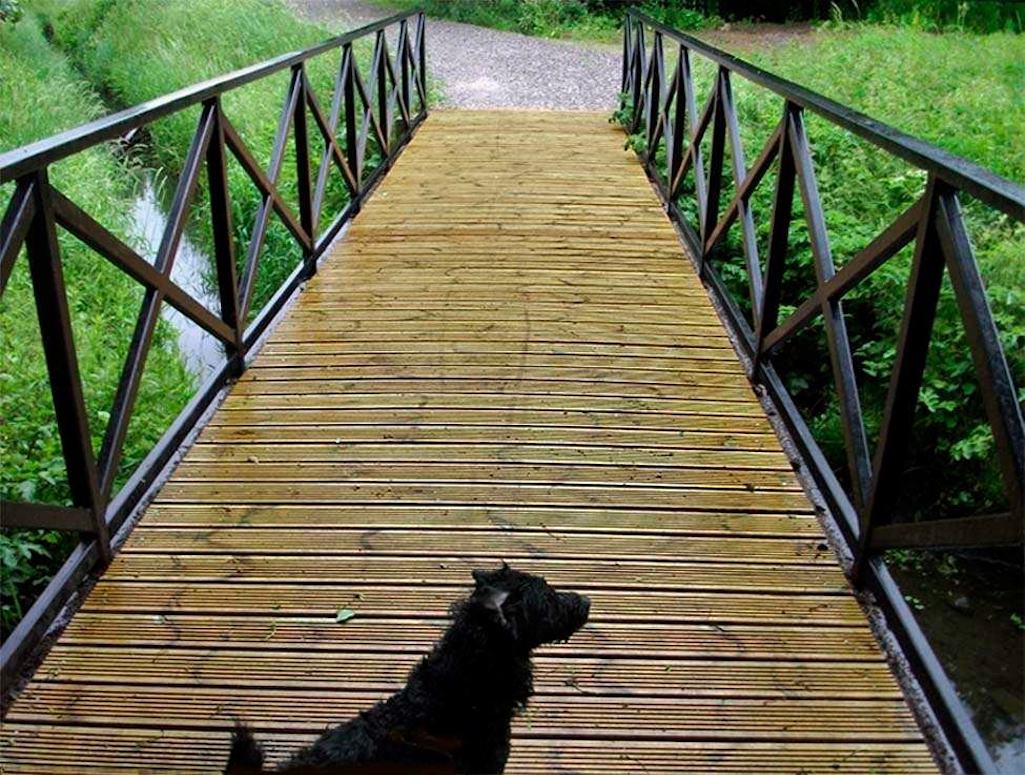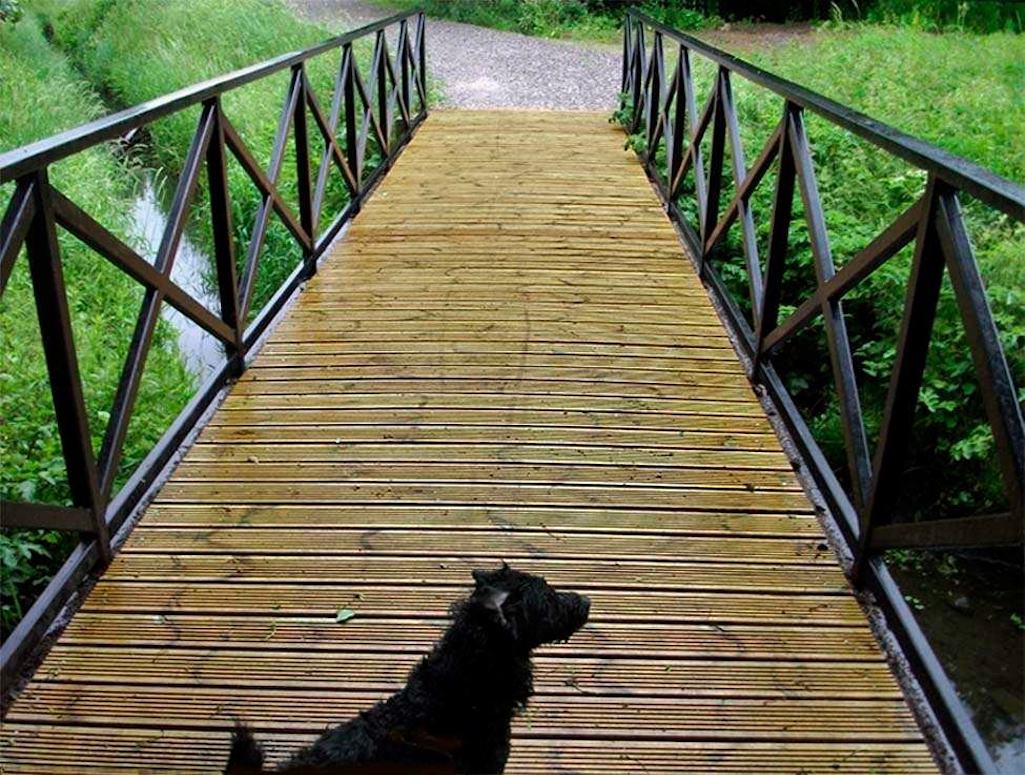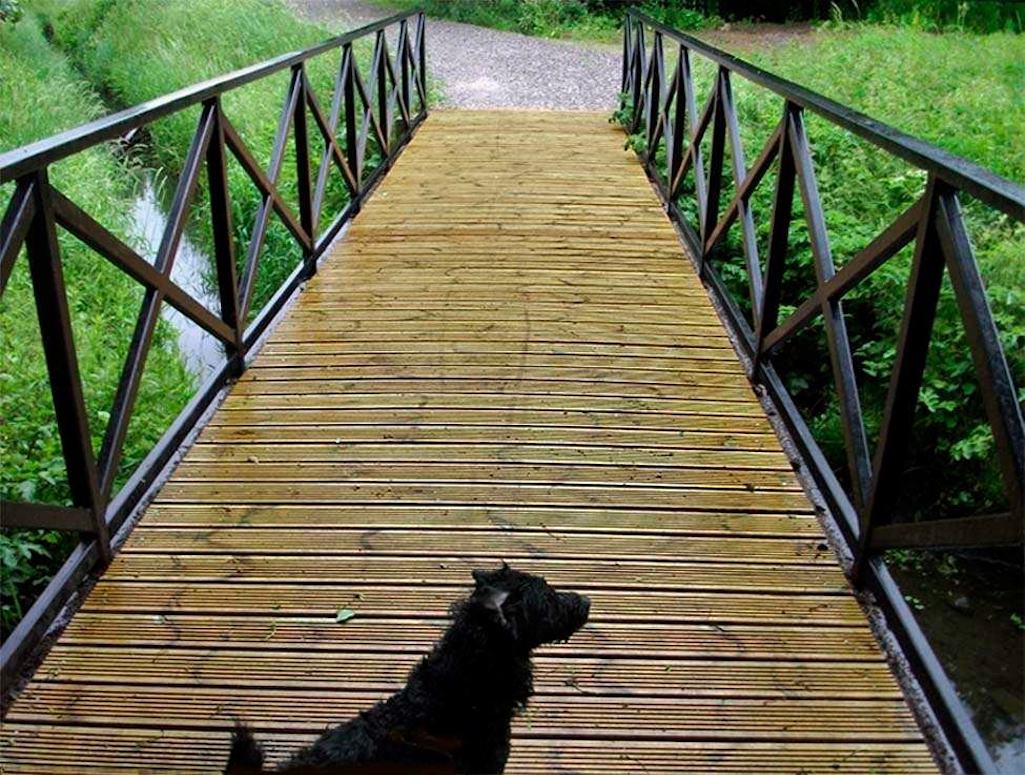 •
JUNE 2013
Workmen have installed new wooden boards on the Brickfields footbridge near to the Walkers Lane entrance. This bridge allows visitors to the Daisyfield woodland to cross the Pendlebury Brook which flows through and under both Brickfields sites and into Sutton Mill Dam where it becomes Sutton Brook.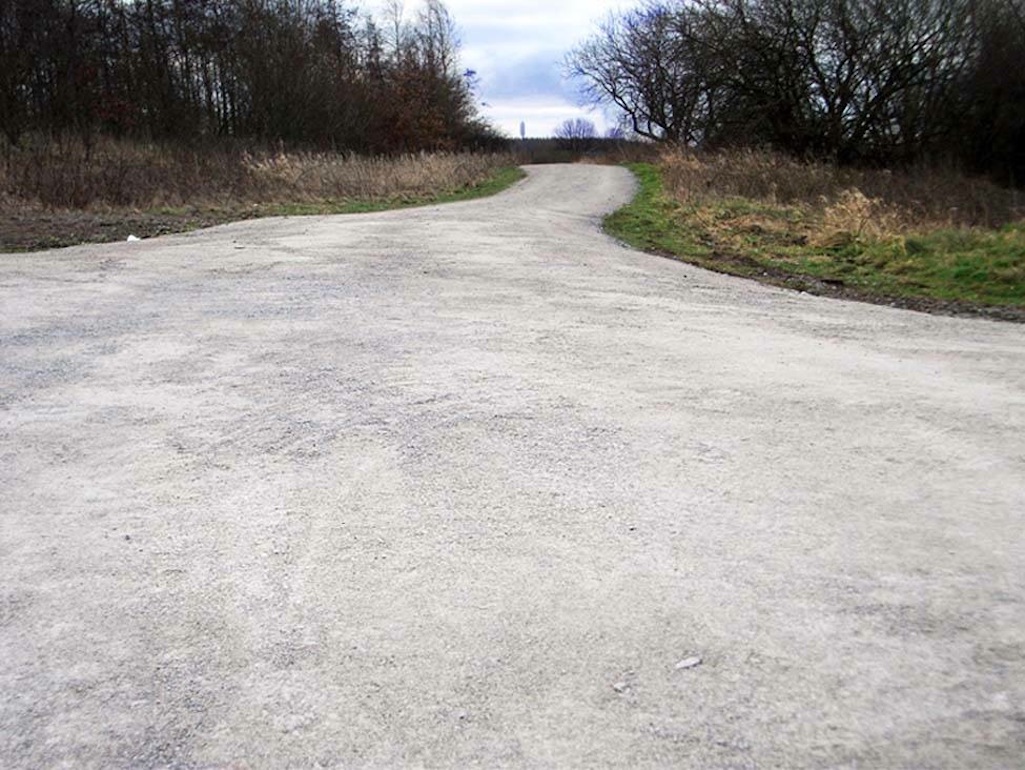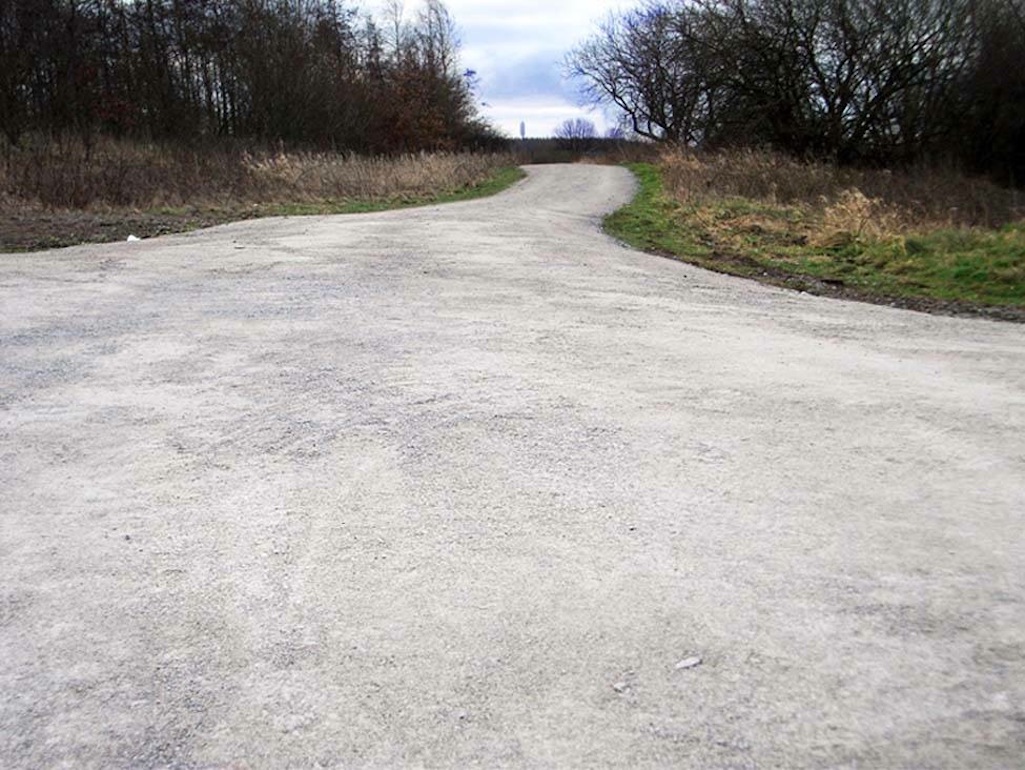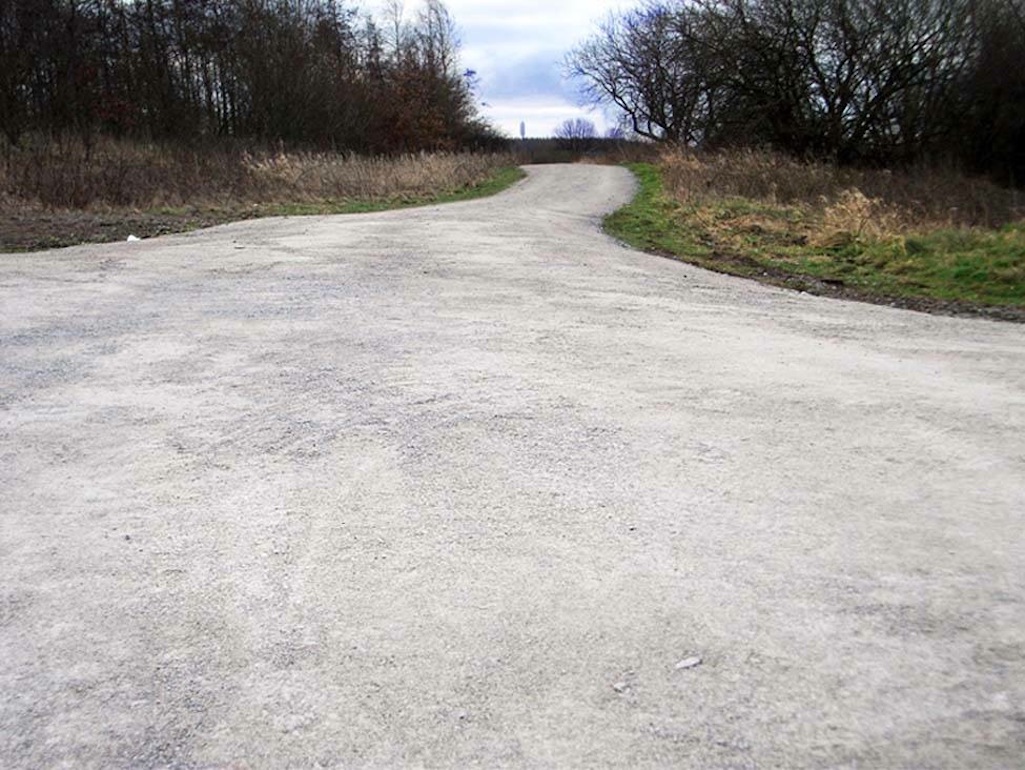 •
MARCH 2012
Extensive work has taken place on the pathways at the Daisyfield Brickfields site during February and March 2012 to repair surfaces. The paths are now more inviting with improved accessibility.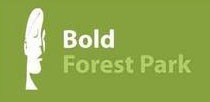 •
Brickfields is part of the new
Bold Forest Park
initiative which also includes Sutton Manor / Dream, Maypole Wood, Griffin Wood, Wheatacre, Clock Face Colliery Country Park and Colliers Moss. The stakeholders - St.Helens Council, Mersey Forest, Forestry Commission and St.Helens Chamber - describe it as an "evolving idea to develop the woodlands and businesses of south St.Helens as a place to visit and enjoy, bringing local jobs and prosperity". There are plans for a wide range of activities and facilities.
Download
an information and consultation document. Click
here
to visit the official Bold Forest Park website.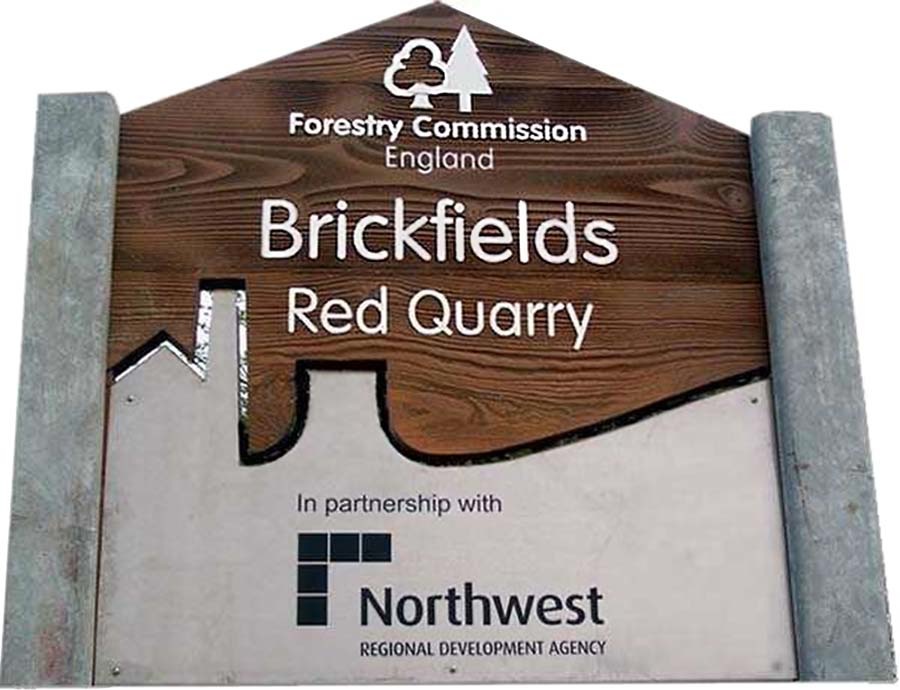 More On This Website About Brickfields:
Copyright Notice / Factual Accuracy Statement

This website has been written and researched and many images photographed by myself, Stephen Wainwright, the Sutton Beauty & Heritage site owner. Individuals from all over the world have also kindly contributed their own photographs. If you wish to reuse any image, please
contact me
first as permission may be needed from the copyright owner. High resolution versions of many pictures can also be supplied at no charge. Please also contact me if you can provide any further information or photographs concerning Sutton, St.Helens. You might also consider contributing your recollections of Sutton for the series of
Memories
pages. Sutton Beauty & Heritage strives for factual accuracy at all times. Do also get in touch if you believe that there are any errors. I respond quickly to emails and if you haven't had a response within twelve hours, check your junk mail folder or resend your message. Thank you!
SRW