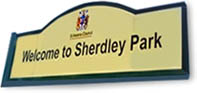 Sherdley Park in Sutton, St Helens
The largest public park in St.Helens and former home of Sherdley Hall
Sherdley Park in Sutton, St Helens
The former home of Sherdley, Sutton & Costeth Halls
Sherdley Park
336 Acres in Sutton, St Helens
Sherdley Park 'Portrait Bench' features black metal silhouettes of Johnny Vegas, Steve Prescott and an anonymous glass blower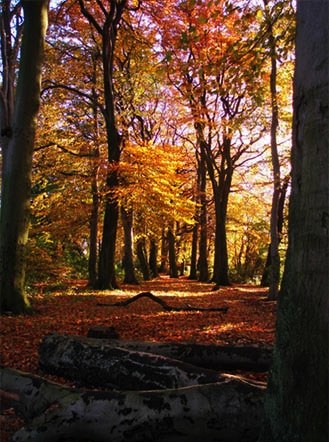 Sherdley Park
in west Sutton is the largest and most popular park in St.Helens, boasting 336 acres of parkland, grassy knolls, copses, woodland and lake. Much of Sutton's heritage can be traced back to the site which can look gorgeous in any season and is kept in impeccable condition by St.Helens Council's Rangers and their Parks and Gardens colleagues.


As described on the
Sherdley Estate
heritage page, it's named after the Sherdley family who can be traced back to 1303 when they were recorded as freeholders of Sherdley Hall, its orchard and gardens. Much of the huge Sherdley estate was farmland occupied by many tenant farmers. There were at least two 'old' Sherdley Halls with the most recent built in 1671 and later became Sherdley Hall Farm. This building still exists and is grade 2 listed. In 1806
Michael Hughes
built a new Sherdley Hall and there's also been a Sutton Hall and Costeth Hall, all long demolished.

For 150 years the Hughes family owned the estate, including Sherdley Park. The public were only allowed limited access to the parkland and a high wall that surrounded its perimeter was locked at night. Church walking days usually culminated in the park, where tea and athletic competitions took place.


Captain Michael Hughes (III)
and his wife
Edith
added 100 acres to Sherdley Park around the turn of the 20th century. Almost 10,000 trees were planted and the small lake enlarged. During 1910-40 the park gardens were celebrated in the region under the stewardship of head gardener
Thomas Holland
, who worked there for 45 years. He turned the gardens and greenhouses into a profitable concern with fruit, vegetables and flowers sold at local markets and Sherdley exhibits won numerous prizes at horticultural shows.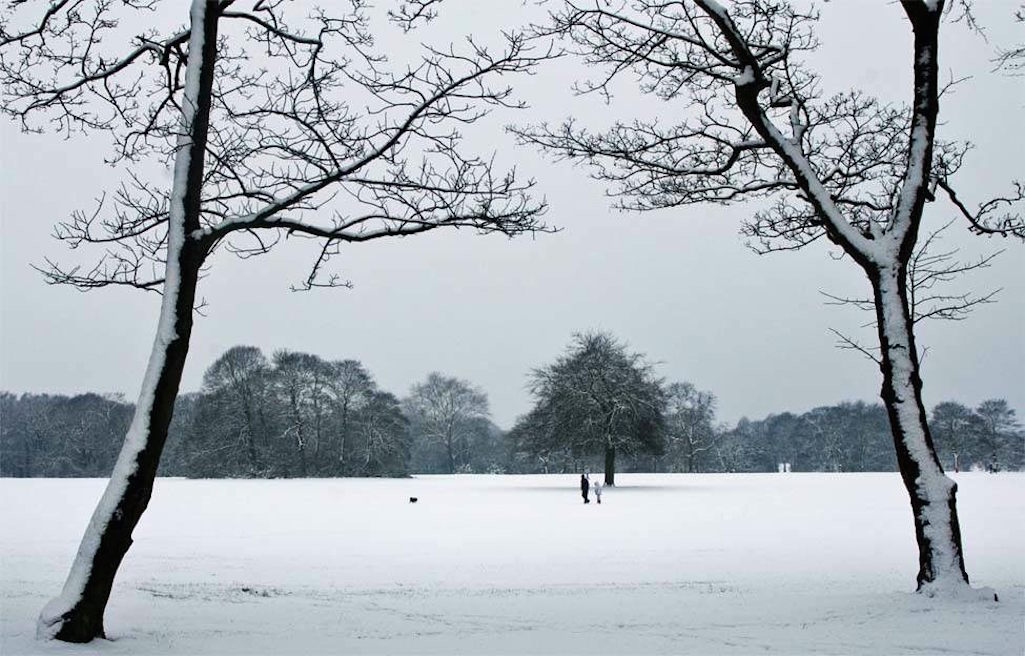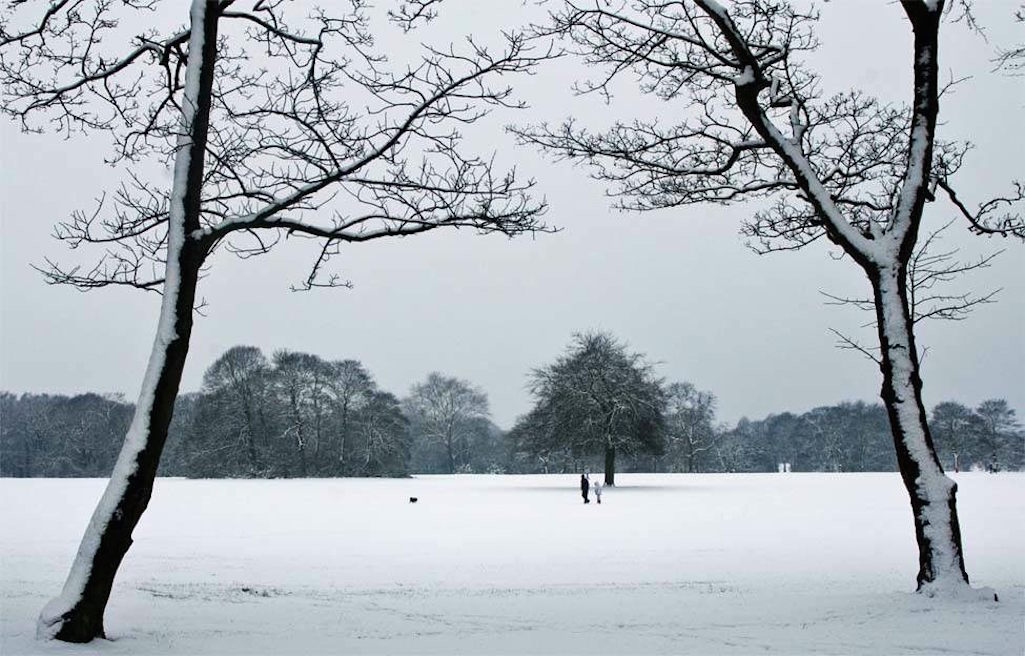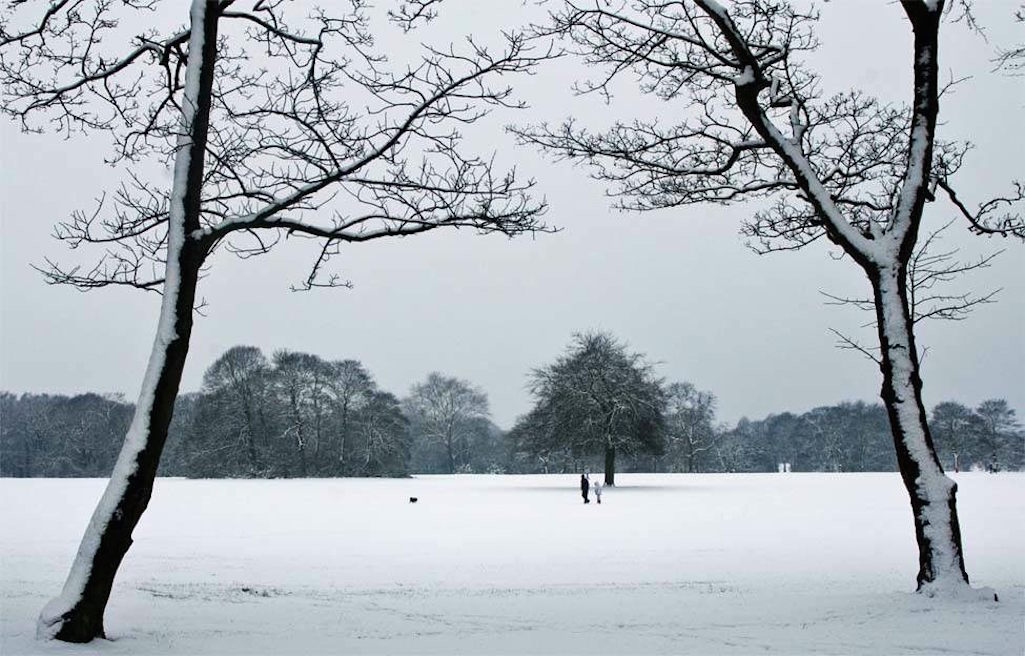 However, the Sherdley estate began to break up in the 1930s and Colonel Michael Hughes
died in 1938. His nephew
Michael Hughes-Young
-
who became Lord St.Helens in 1964 - inherited Sherdley Park and sold it to St.Helens Corporation on June 27th 1949 for £18,700.
At the time of the sale, local newspapers reported that the council intended to develop the estate along the lines of a cultural centre for sport and recreation, stating that "every effort will be made to retain the beauty of the parkland". The surrounding sandstone wall, which had been known locally as
'
Long Wall', was demolished and during the early 1950s, the park was opened for the enjoyment of the citizens of Sutton and St.Helens.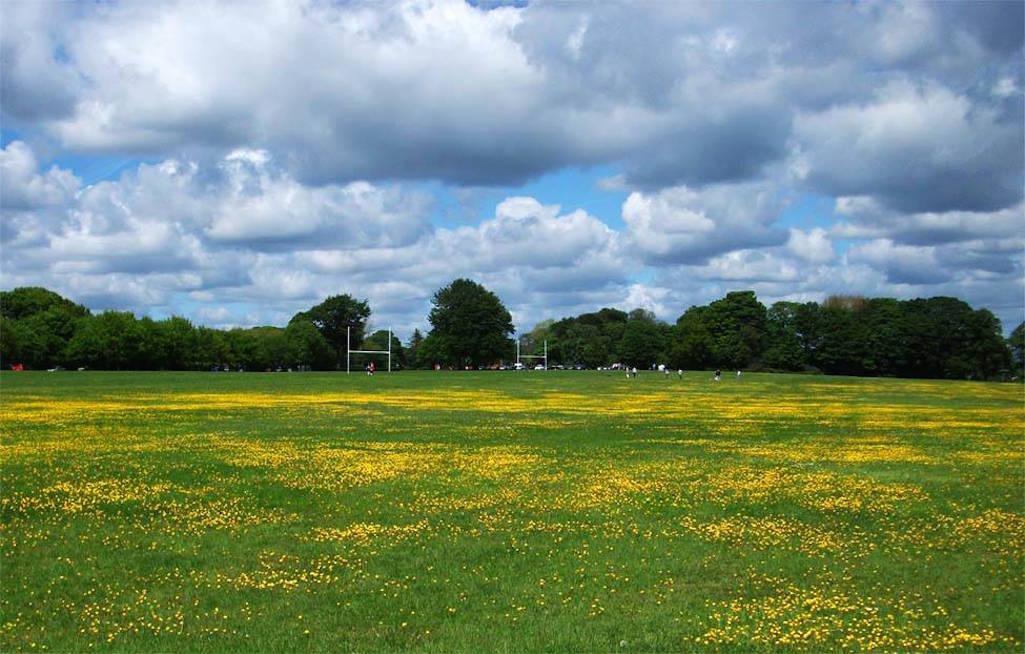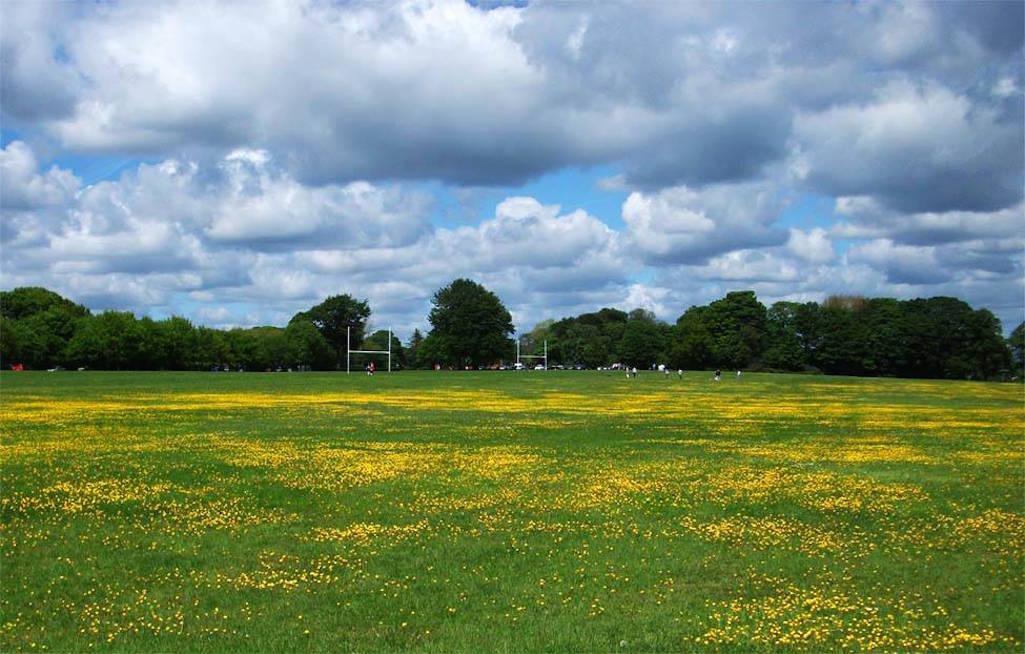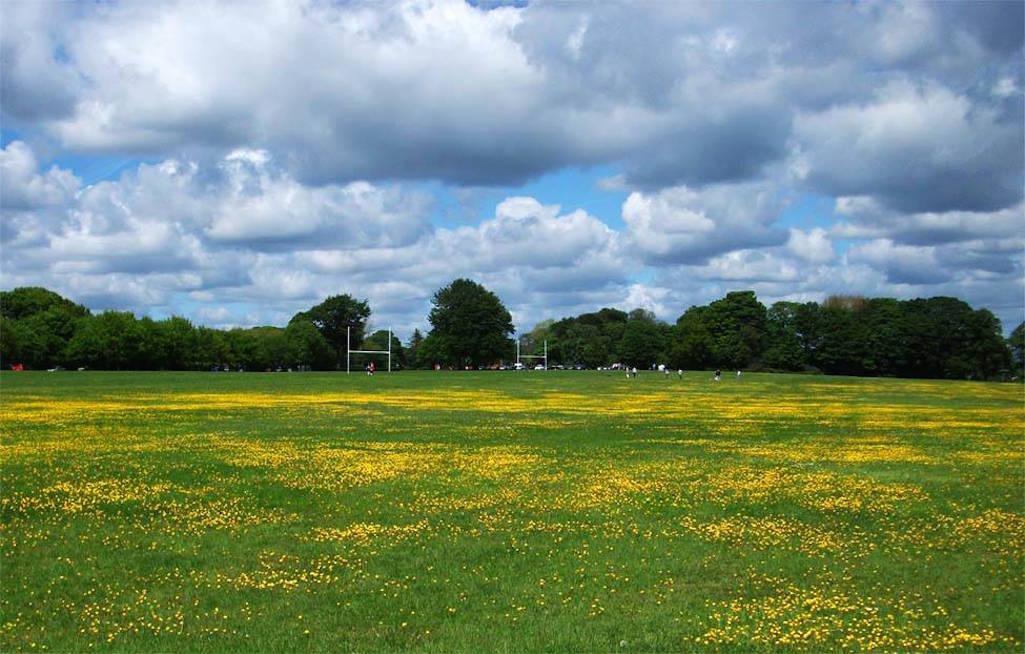 In 1953 the formal gardens were opened to the public and later extended to include a rhododendron wall. It has been said that Sherdley was the first park in England outside of London to grow the famous Kew Gardens rhododendrons. Athletics events, which had taken place occasionally under the Hughes's stewardship, were encouraged and the Lancashire Cross-Country championships were held in Sherdley Park in 1961, 1963 and again in 1969.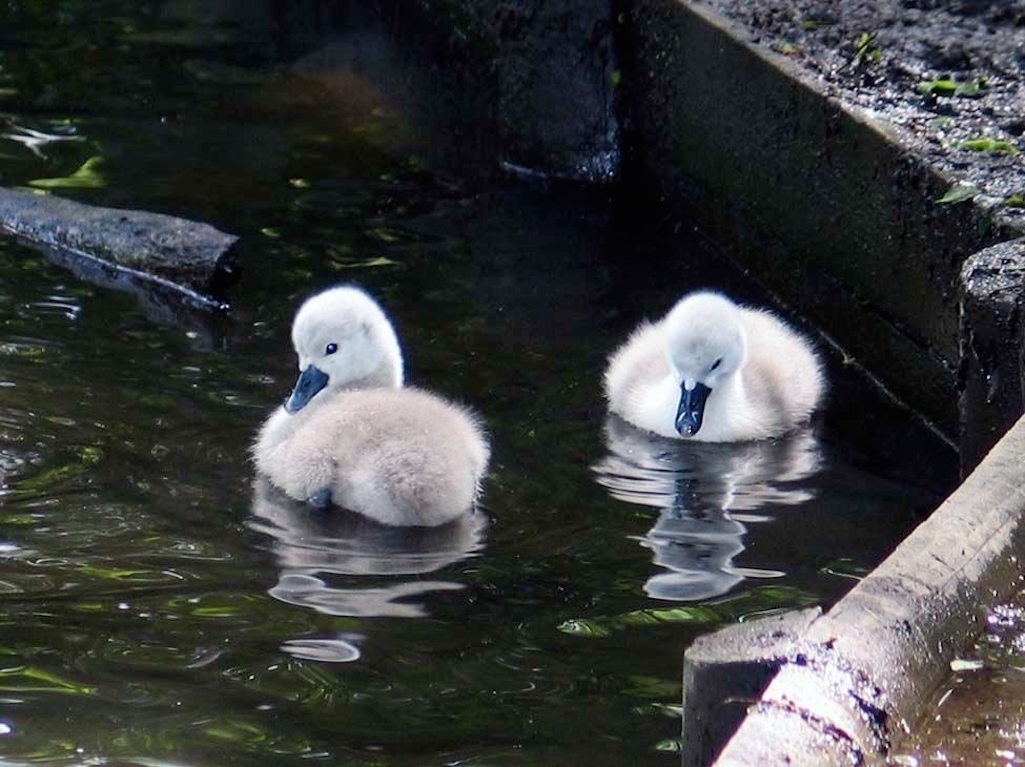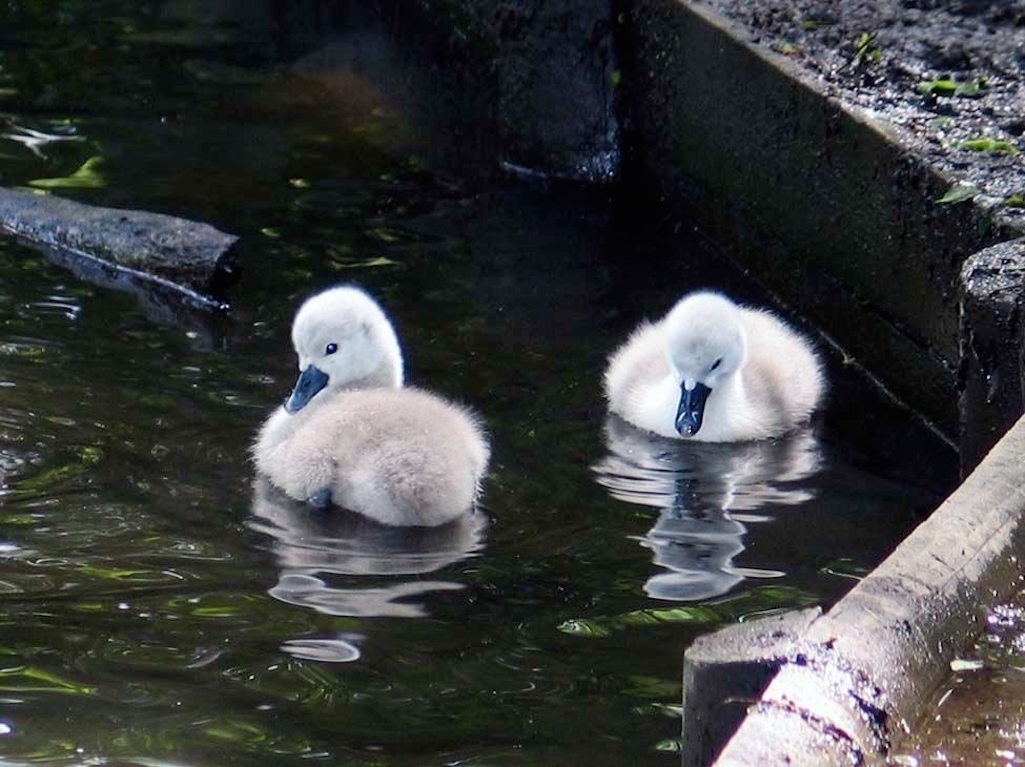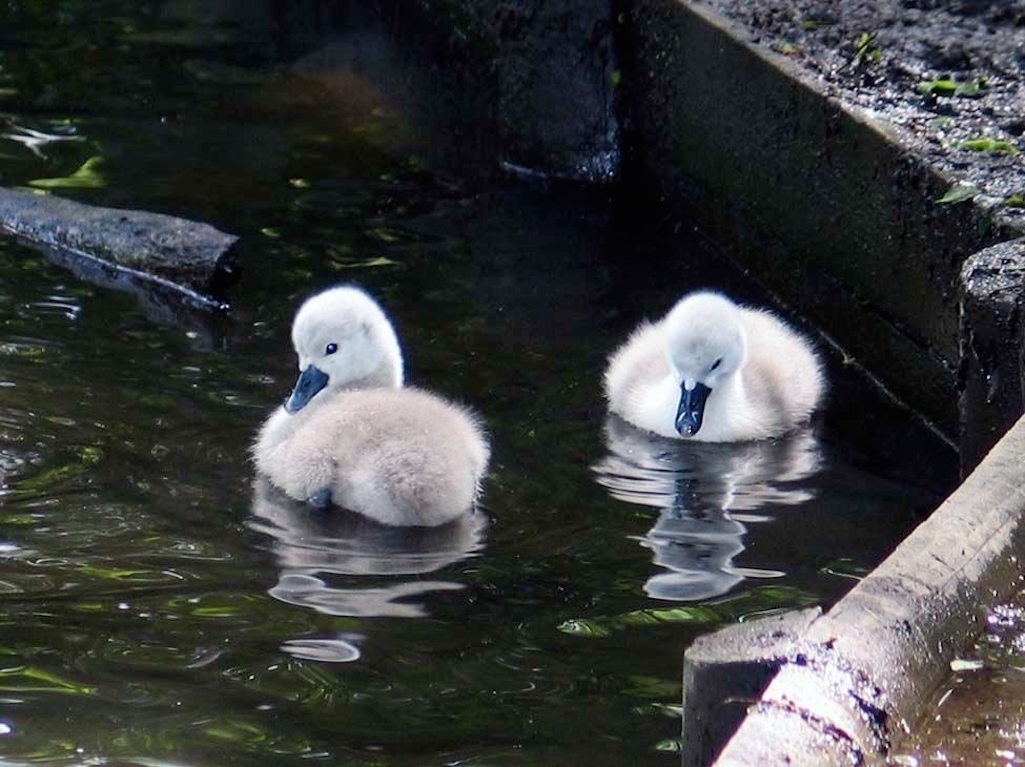 From 1968 the park became the home of the annual three-day
St.Helens Show
– renowned as the largest free show in Europe – which in 2007 was briefly reinvented as the two-day St.Helens Festival. During the winter of 1968, work began on creating a 9-hole municipal golf course in Sherdley Park. This was opened in 1969 and four years later was extended to 18 holes and a driving range added.

The park offers much to visitors who appreciate beautiful surroundings. There are acres of well-kept grassland and wildflower meadows that are perfect for sports activities or just walking the dog. Plus a lake, ponds, streams, gardens and areas of open woodland.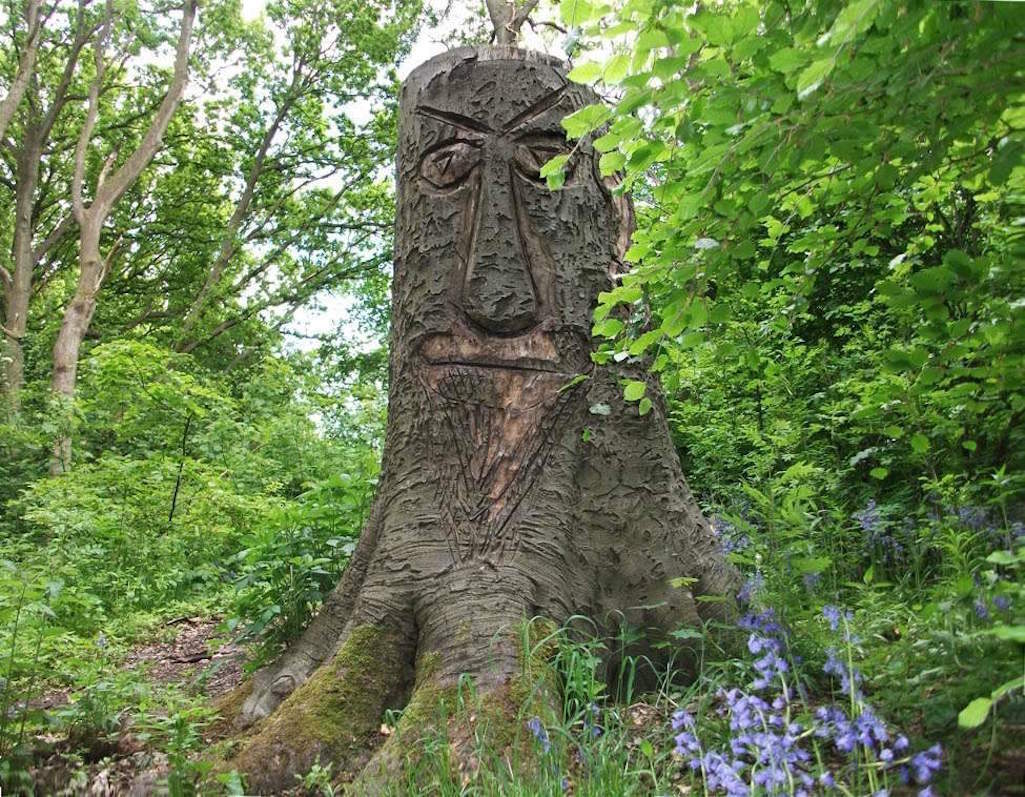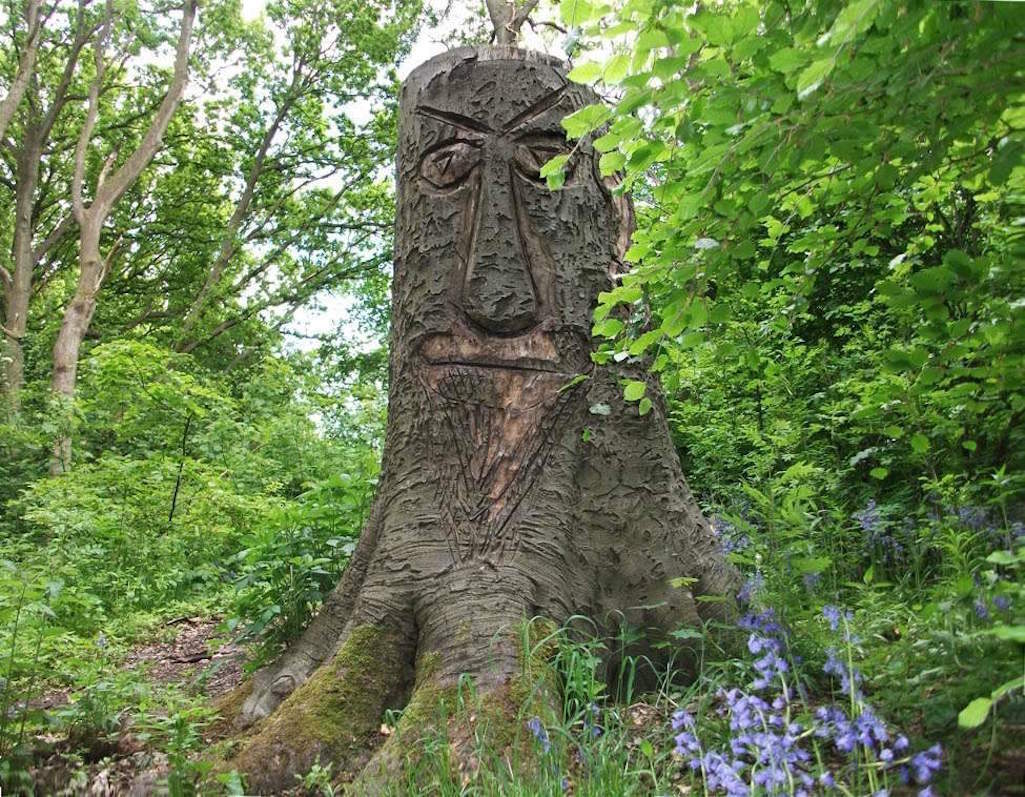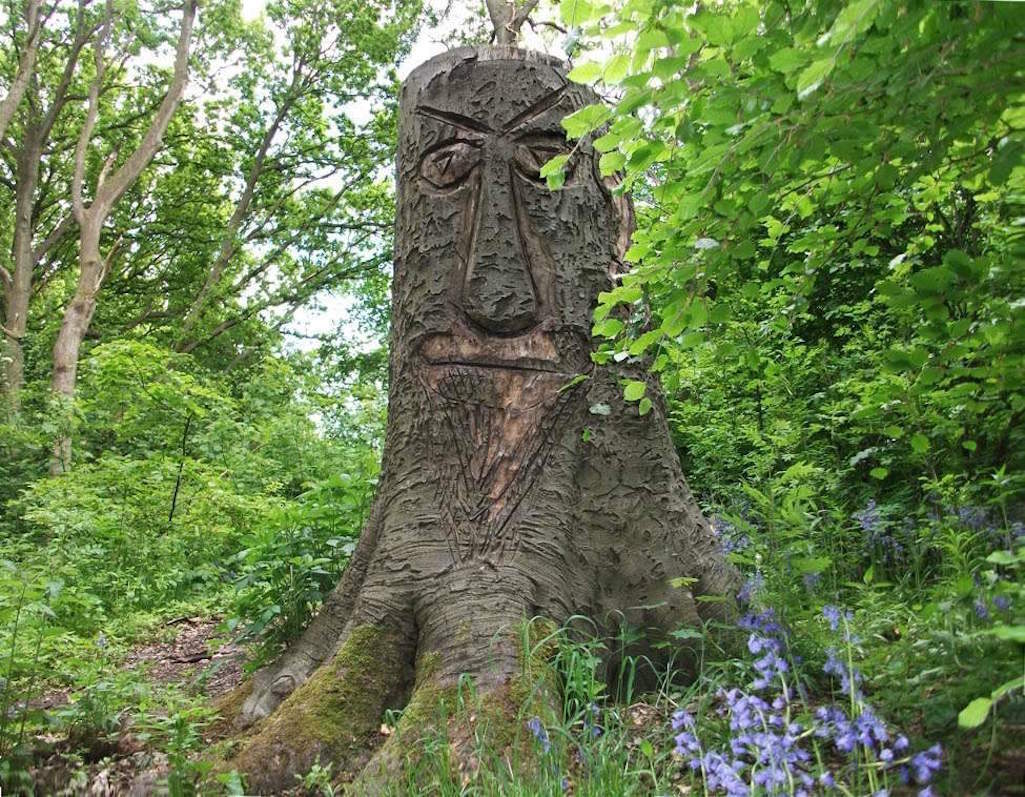 The main woodlands are
Dam Wood
in the south by the Sutton Academy school and
Delph Wood
to the parkland's north. The latter is situated by the park's golf driving range and connects to the busy Scorecross road. Both make for pleasing walks and are renowned for their bluebells during the Spring. Dam Wood has a small lake, which is sometimes referred to as the Dam, and Delph Wood has a stream running through it, as well as an interesting carved tree stump. This part of Sherdley Park has a tragic past. During Victorian times many people took their lives in the waters of the Delph.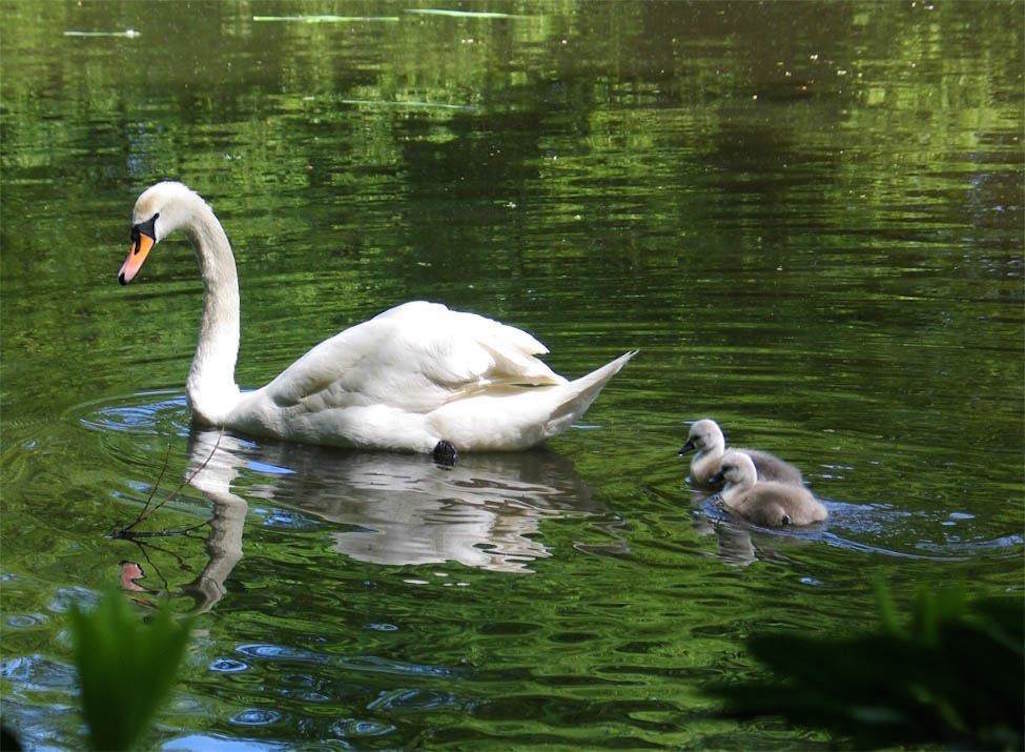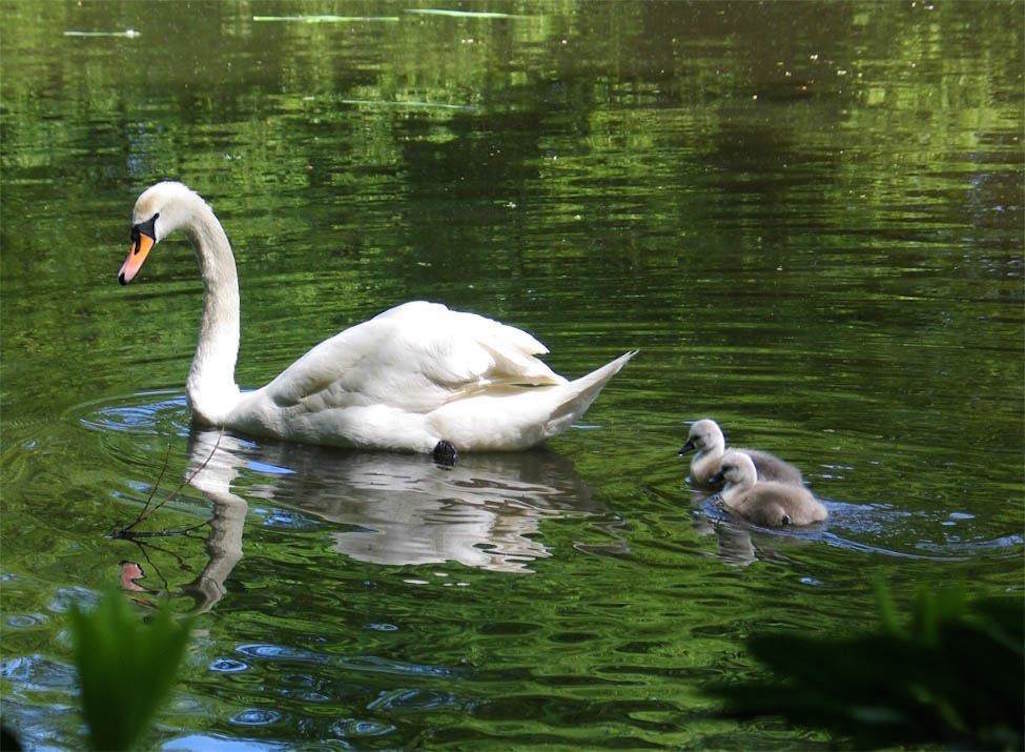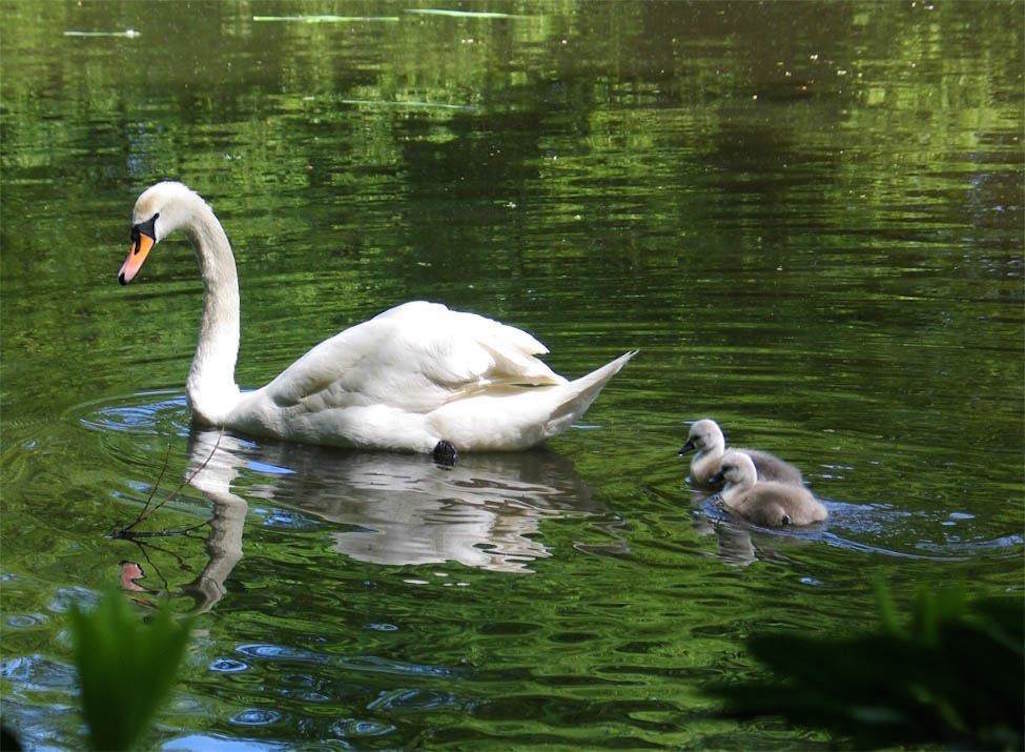 The lake in Dam Wood has in the past been a haven of wildflowers and fish. An edition of the Liverpool Echo from June 1941 said: 'the lake at Sherdley Hall, St. Helens, is now a fine show of water-crowfoot, hiding perch and rudd and plenty of small dace, and one morning some time ago 17 perch caught in here weighed 19lb.'

It is no longer an angler's paradise but there are still plenty of attractions. For example the lake is often home to mute swans and a seemingly resident grey heron, constantly on the look-out for prey. Around April the female swan (pen) can often be seen sat or sleeping on her nest incubating her eggs, with the male cob on guard duty. The swan's nest is a huge mound of dried grasses, sticks and rushes, constructed at the water's edge. It's fascinating to watch the nest being built by the female, while the male cob hunts for materials and aggressively fends off inquisitive ducks. Dogs who decide to bathe in the lake are given similarly short treatment by the territorial cob! Incubation of the eggs takes 35 days before the cygnets are hatched but by the following January, the cob will have chased off the young swans as they are competition for food.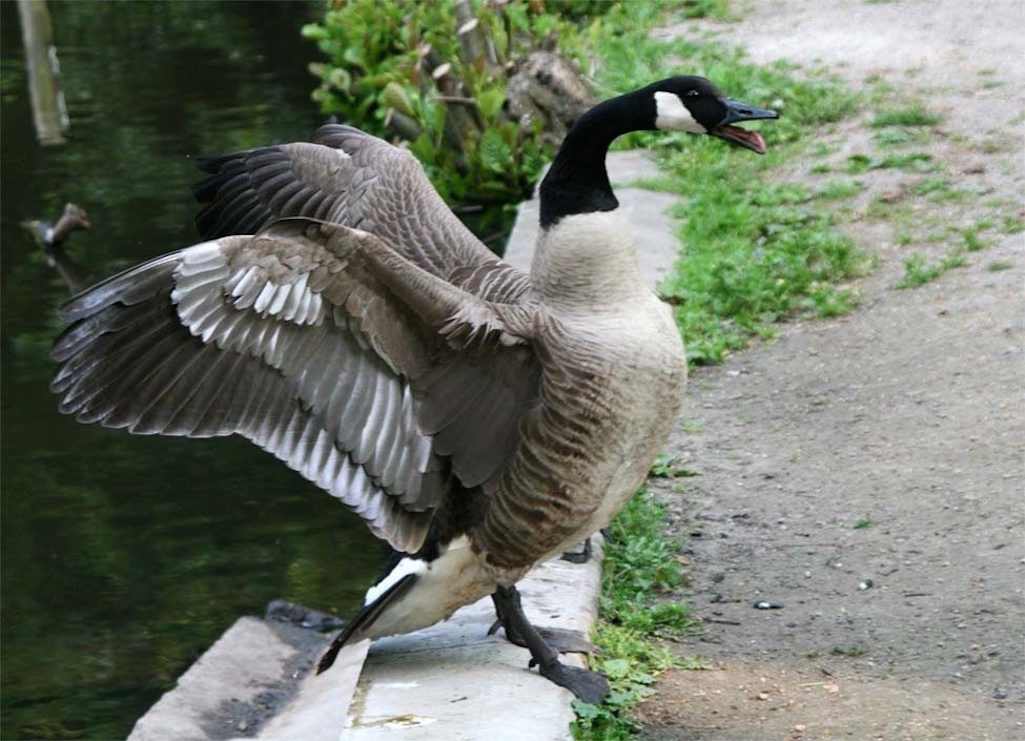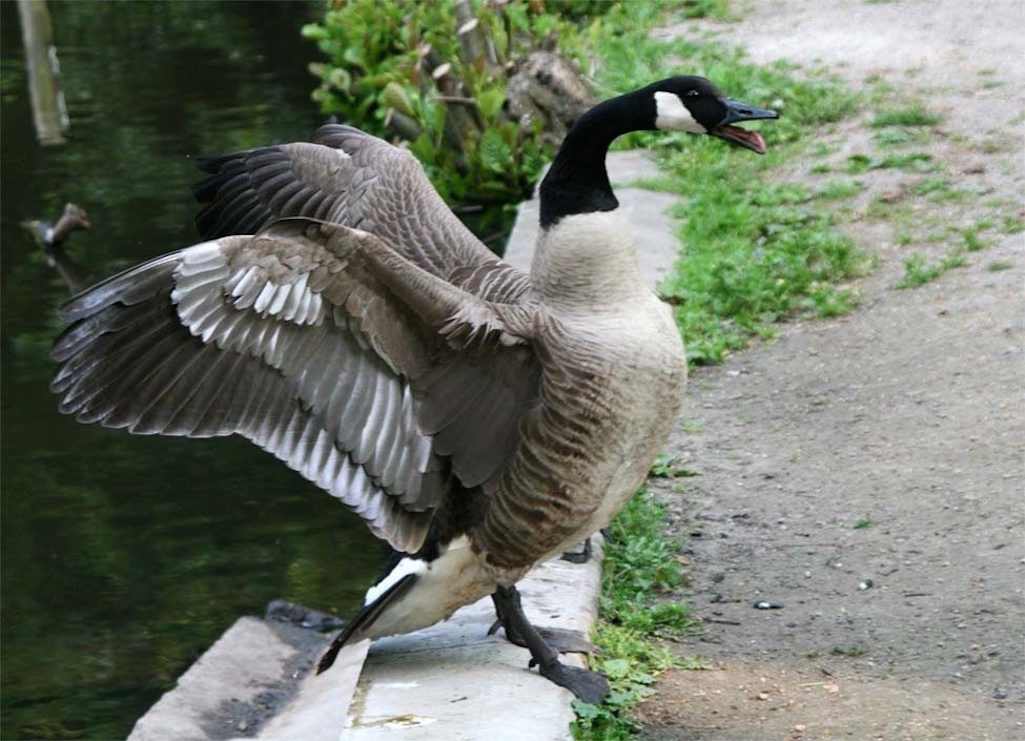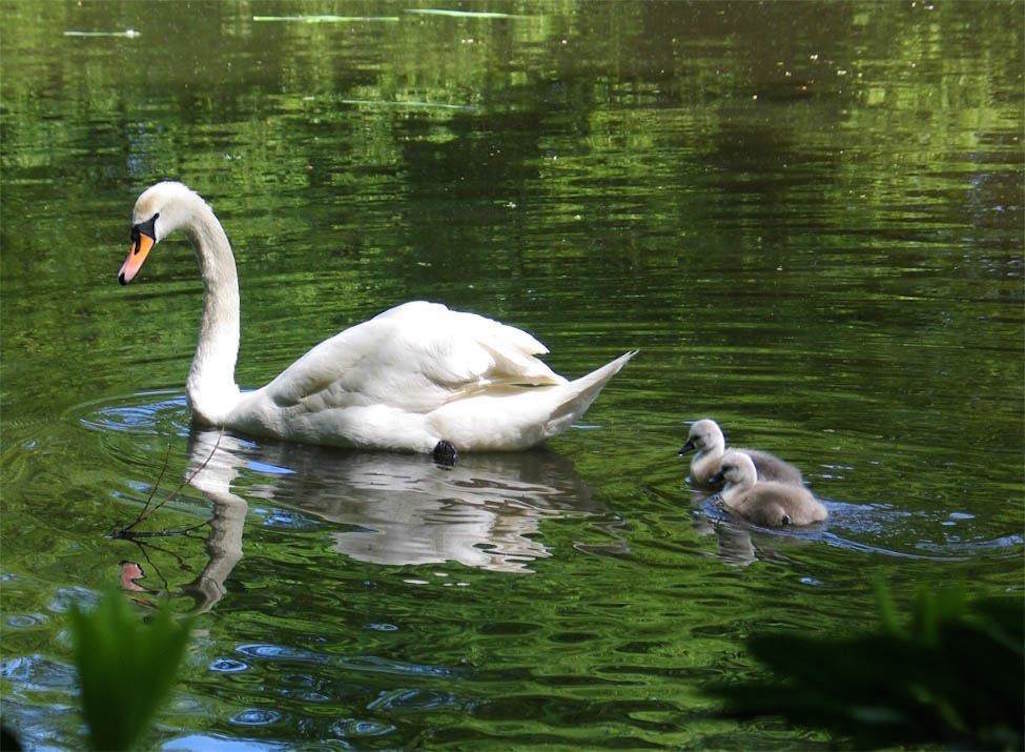 Canada Geese are regular visitors to the lake, which is also home to a range of other wildfowl, including moorhens and mallard ducks. In March 2010, a pair of gorgeous Mandarin ducks took up residency on the Sherdley Park lake. Like a lot of other wildfowl, the male boasts the most striking features with ornate plumage, long orange feathers (or whiskers) on the side of its reddish face and orange 'sails' on its back.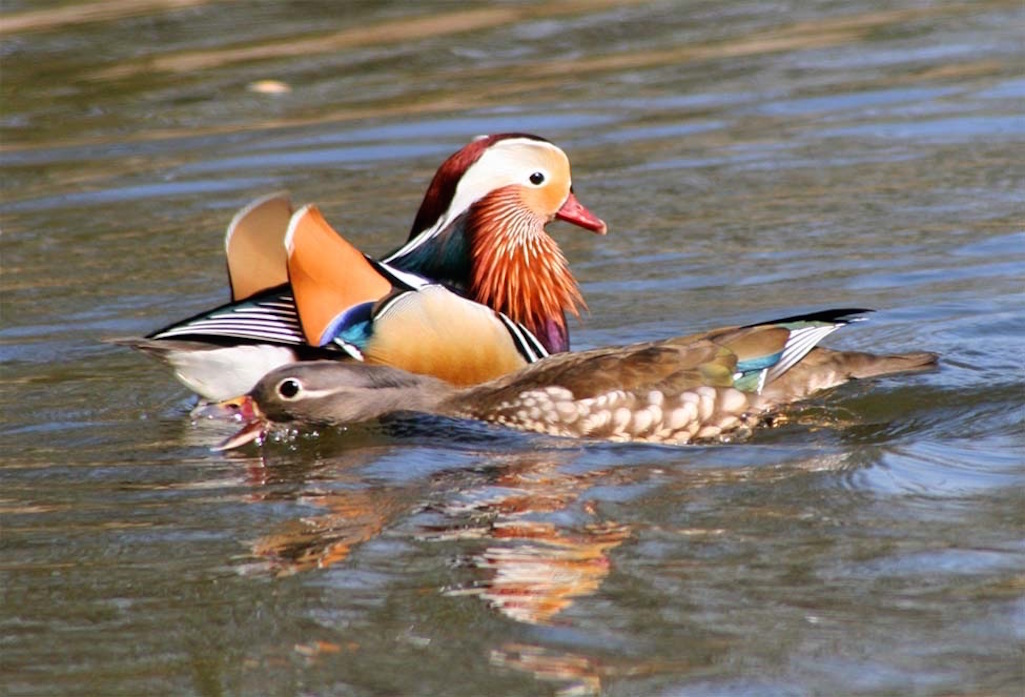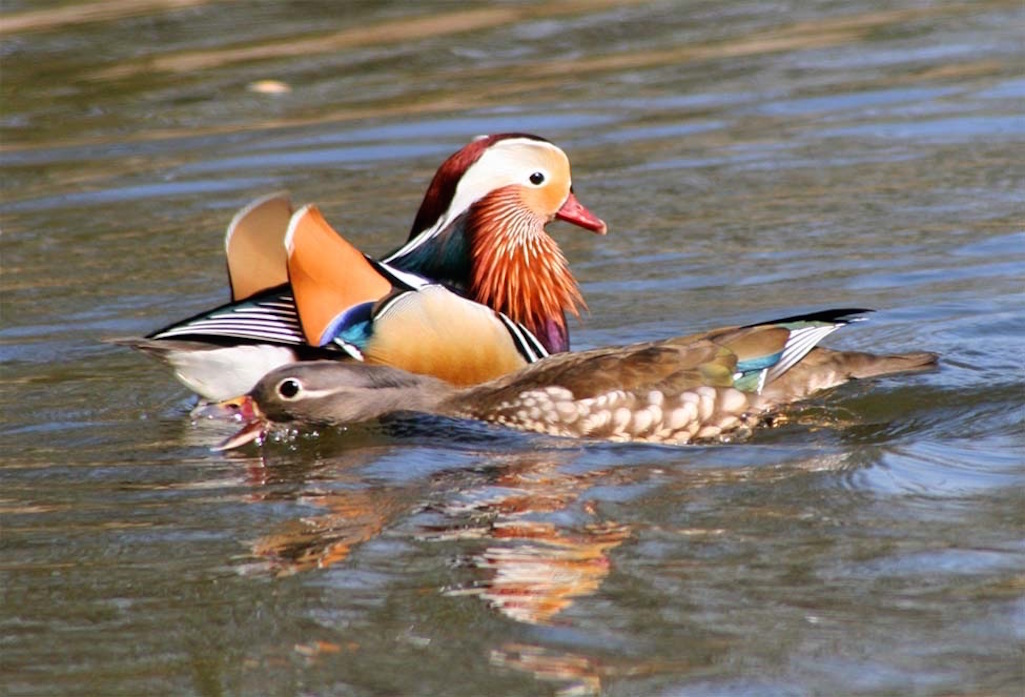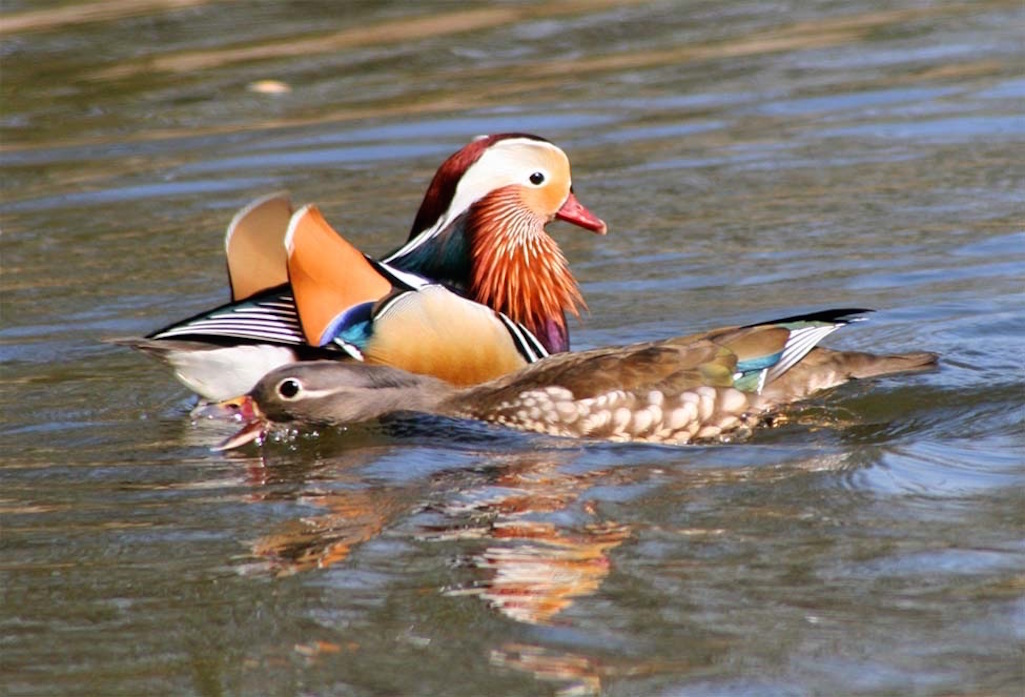 The Mandarins are much more common in the south and east of England. The female at first glance looks more like a mallard but has a distinctive grey head, white stripe behind the eye, mottled flanks and brown back. In China they are regularly depicted in Oriental art as a symbol of fidelity. This is because most Mandarin drakes reunite with their original mates and are very protective of their young, unlike most other male wildfowl. Mandarins became established in England following escapes from captivity and have a particular liking for lakes with overhanging trees and bushes for nesting. So the Sherdley Park lake is ideal for them.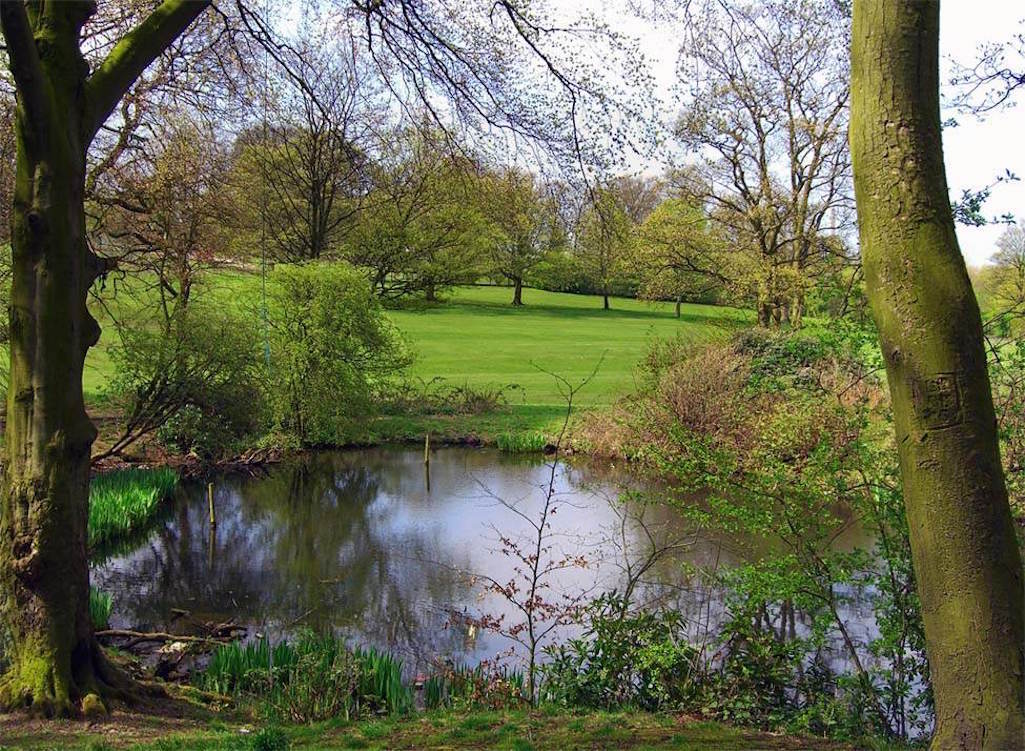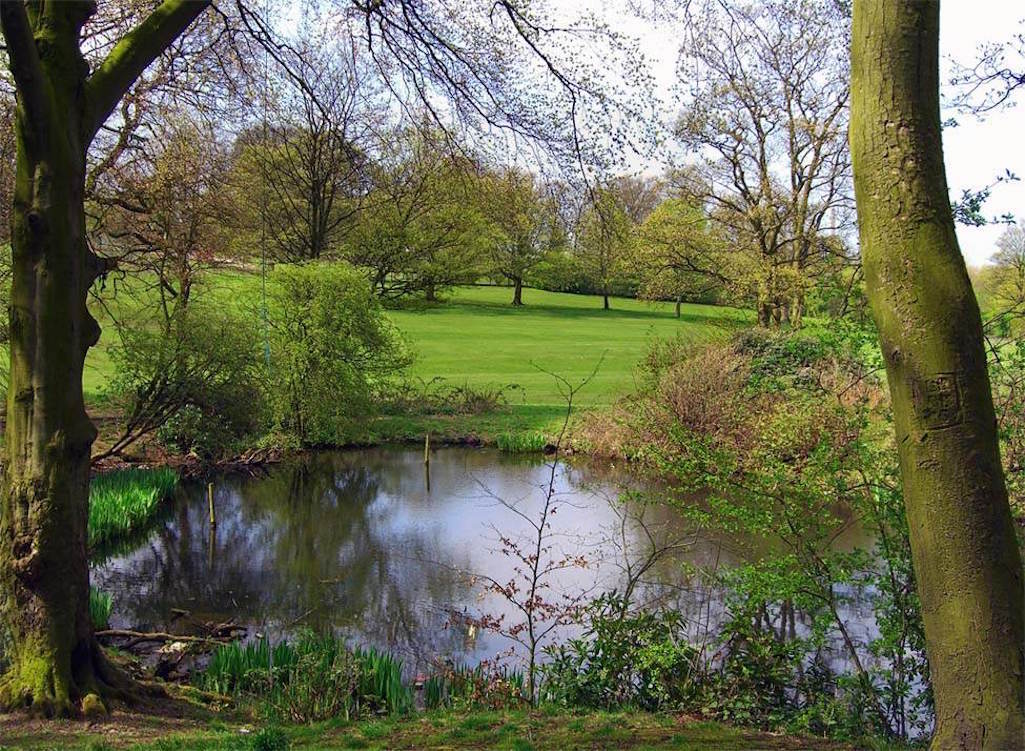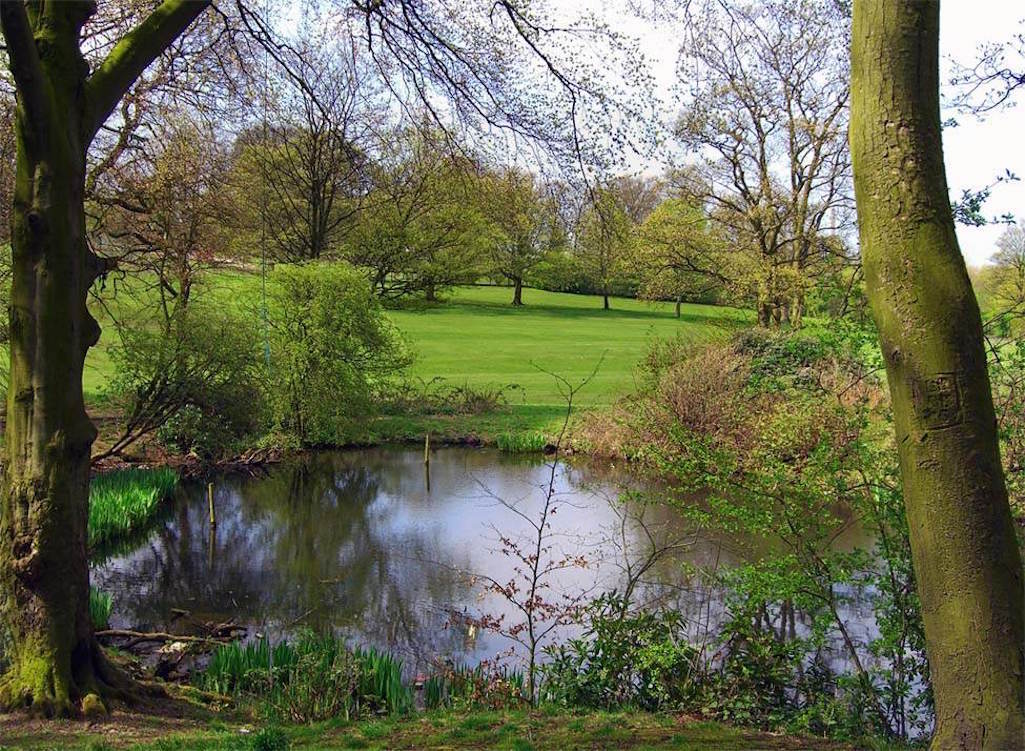 As well as the larger Dam and Delph Woods, there is also the small Round Wood with its pond and Sutton Hall Wood (as it's historically known), which is accessed via the Elton Head Road park entrance.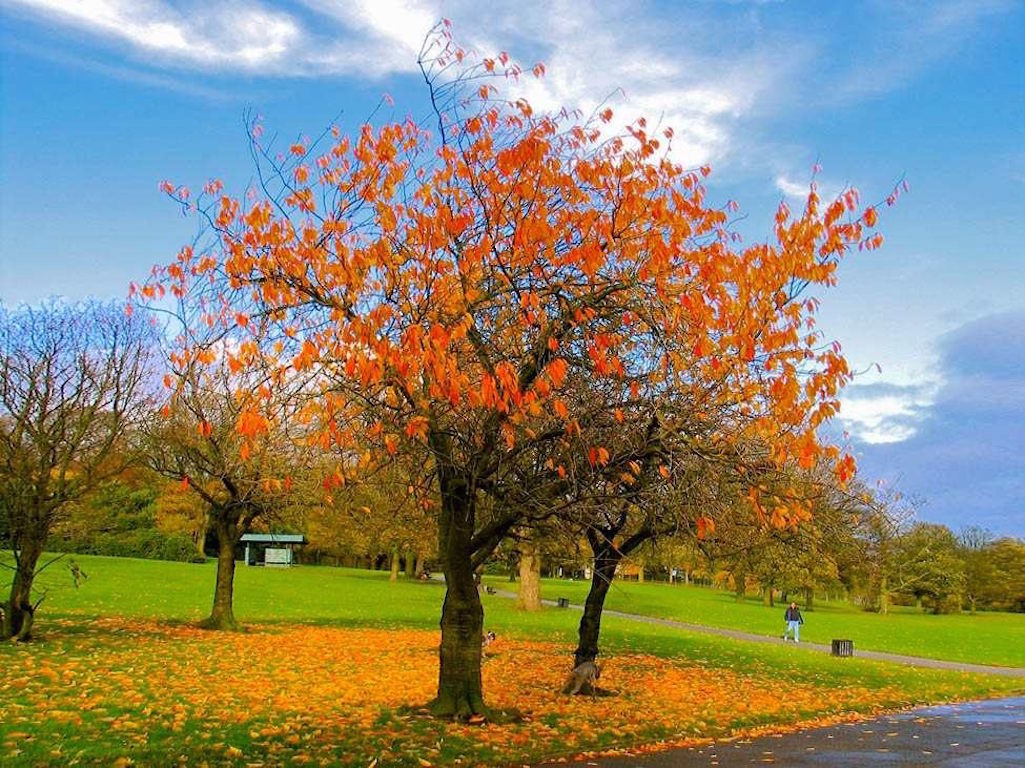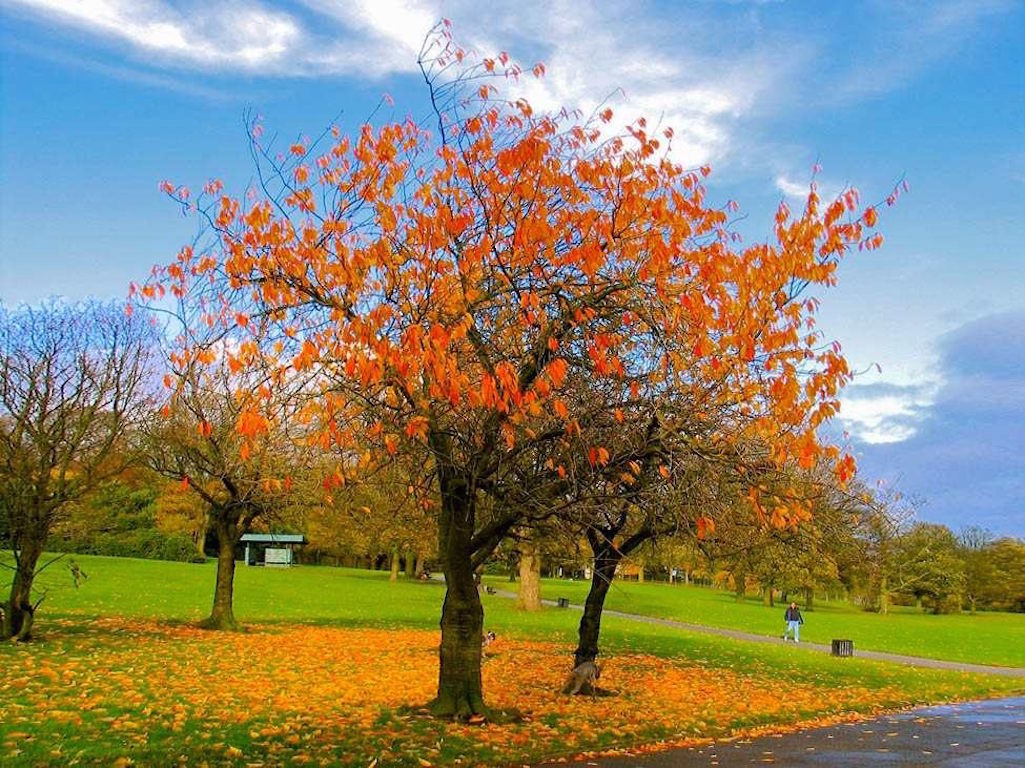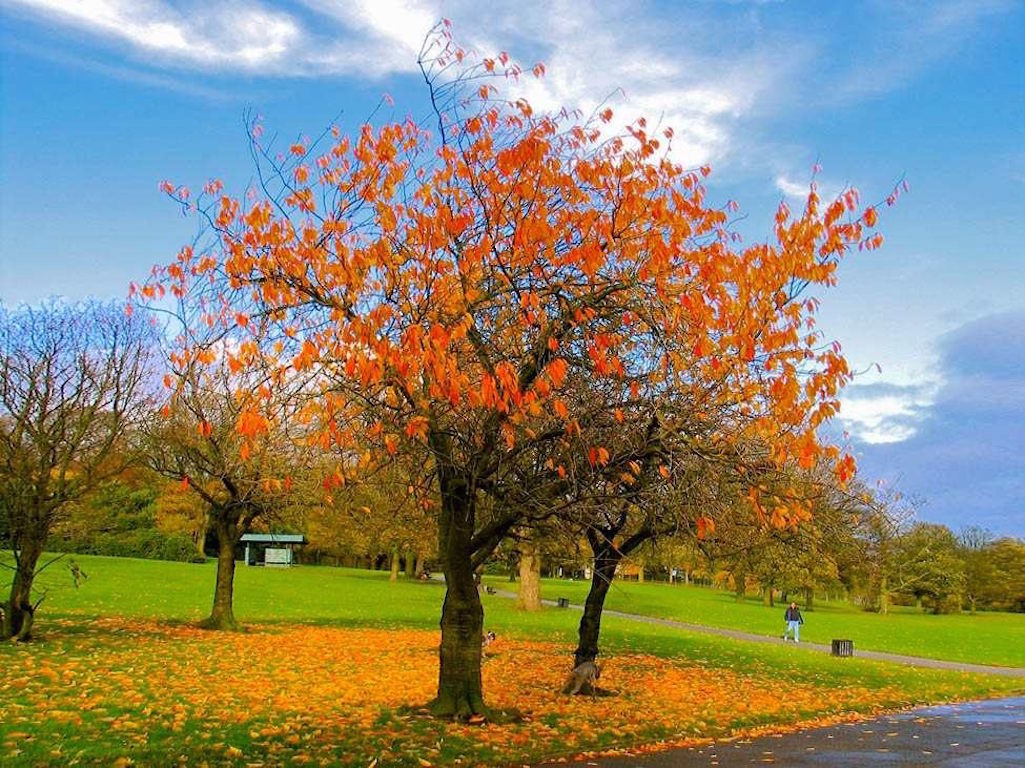 There's a very wide range of trees to be admired within the parkland and in Dam Wood and Delph Wood including Turkey Oak, Field Maple, Flowering Cherry, Swamp Cypress, Silver Birch, Beech, Hawthorn and Horse Chestnut. They can be quite stunning, especially during Spring and late Autumn. The wild flowers which grow in abundance in the woods and meadows of Sherdley Park include Cuckoo Flower (a.k.a. Lady's Smock), Lesser Celandine, Red Campion, Herb Bennett, Wild Garlic, Water Mint, Forget-me-not, Climbing Honeysuckle as well as Orchids and Bluebells.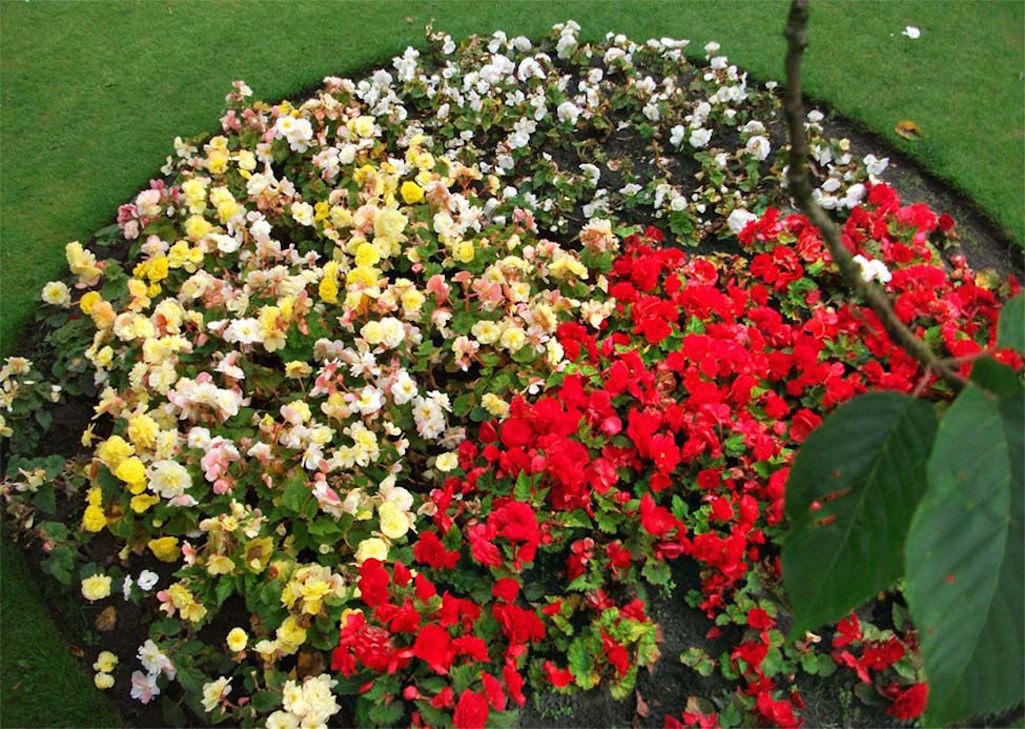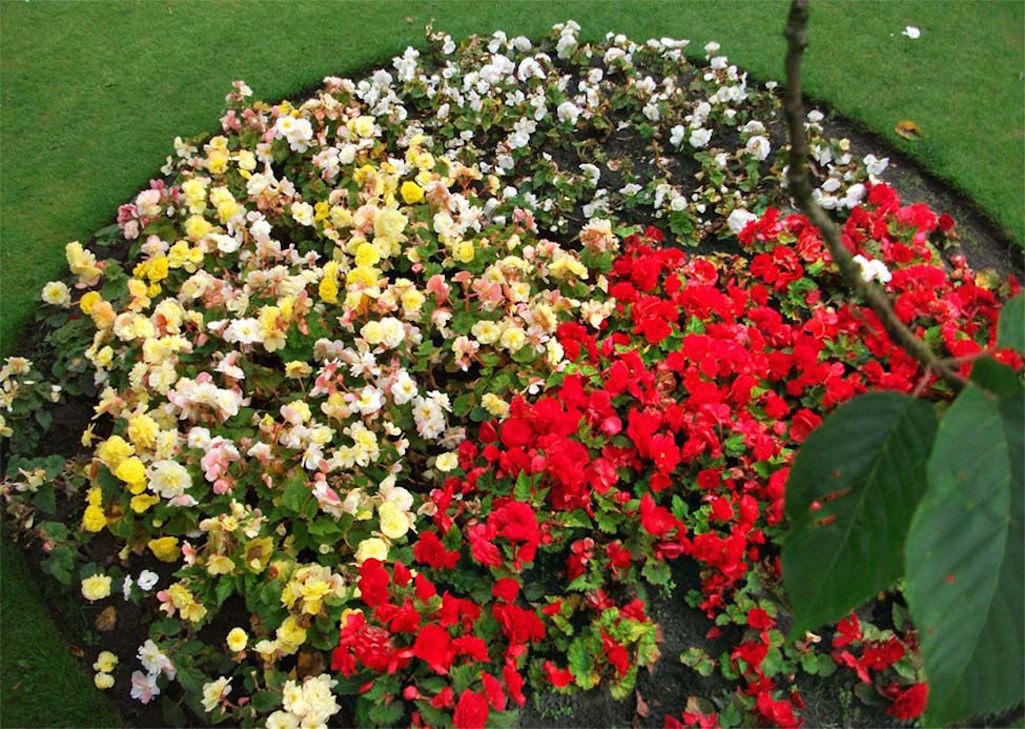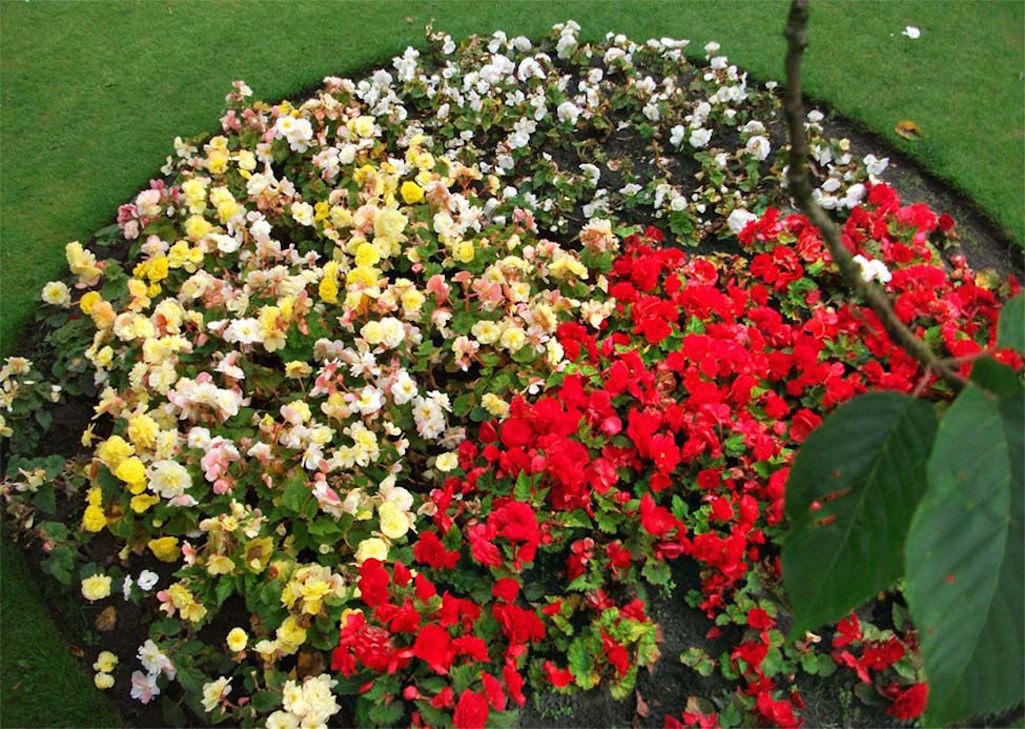 The formal walled gardens in the west of the park can be quite beautiful in Summer and have often been used by photographers for wedding pictures. There are plenty of benches within the gardens for taking a break and admiring the flowers and trees.

Sherdley Park is one of six St.Helens venues, which since January 2016 have hosted a Cycling Hub. These have been set up to offer free to access opportunities, such as providing a meeting place for organised bike rides and they also serve as a focal point for cycle skills and maintenance training. All hubs are available for community groups and organisations to use on a regular or occasional basis and have been created as part of a desire to create a culture of cycling in the town. St Helens College's Centre for Landbased Industries also has a base in the park, offering courses in horticulture, conservation and floristry.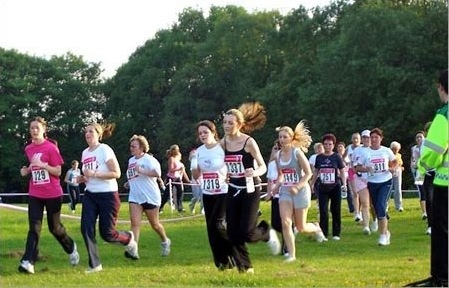 St.Helens Council's Ranger Service are no longer based in Sherdley Park, although they still hold a variety of events in the parkland. These can include Hallowe'en fright nights, Easter egg hunts, bird feeding, Christmas tree recycling, pond dipping and woodland crafts demonstrations.
Sherdley Park has also been the venue for the annual 'Race For Life' in which thousands of runners and walkers have raised around £100,000 per year to raise funds for research into cancer. In 2010, however, the Race for Life relocated to Haydock Park. Other events such as 'Waggy Walk' in aid of the Dogs Trust and 'Walk for Diabetes UK', have recently taken place within the park.

'Spark in the Park', the annual November 5th fireworks celebration, illuminates the sky over the parkland and is attended by around 30,000 people. Although the 'St.Helens Festival' (successor to the
St.Helens Show
) ended in 2010, Silcock's funfair are still on site every July and at other times of the year. In 2012 'Stars In Your Skies!' took place in which members of Liverpool Astronomical Society displayed telescopes for viewing the Moon, Jupiter and other objects in the night sky. There's also many circuses, dog microchipping and Christmas tree recycling. During 2014 the inaugural 'Reminisce Club Classics Festival' and the 'North West Barrio Fiesta' for Filipino folk took place in Sherdley Park, with the former being an annual event.

Sadly in February 2017 St.Helens Council took the decision to close
Pets Corner
as part of environmental service budget savings. Dubbed 'the children's zoo', the facility in the centre of Sherdley Park first opened in 1965, although visitors were then only able to view animals through a perimeter fence. As the attraction increased in popularity, so the stock of animals expanded and included flamingos, an aviary, Chinese water deer, a Vietnamese pot-bellied pig and even a pair of penguins! From 1988 Pets Corner was run by St.Helens Council's Ranger Service, who installed footpaths and fenced enclosures, which enabled viewing of the animals from close quarters.



As well as goats, pigs, cows, lambs and donkeys, Pets Corner featured rheas, giant continental rabbits, rare breed chickens, peacocks and other unusual species. In November 2001 a teenager was sent to prison for three months for cruelty and criminal damage, after he broke into Pets Corner and allowed his dogs to attack a wallaby, duck and goose. Then in November 2009, Chalkie the cockatoo was stolen from his Sherdley Park home but within days was found safe and well.
Sherdley Park hit the headlines during February 2009 after eight local teenagers were given custodial sentences of over 40 years for a sickening attack in the park that left an 18-year-old lad from Widnes with horrific injuries. However, this was a one-off incident and in reality Sherdley Park is a safe and beautiful environment. It's much appreciated by locals as well as visitors from further afield, who attend the many park events or just use the well-kept open space and woodland for relaxation and exercise.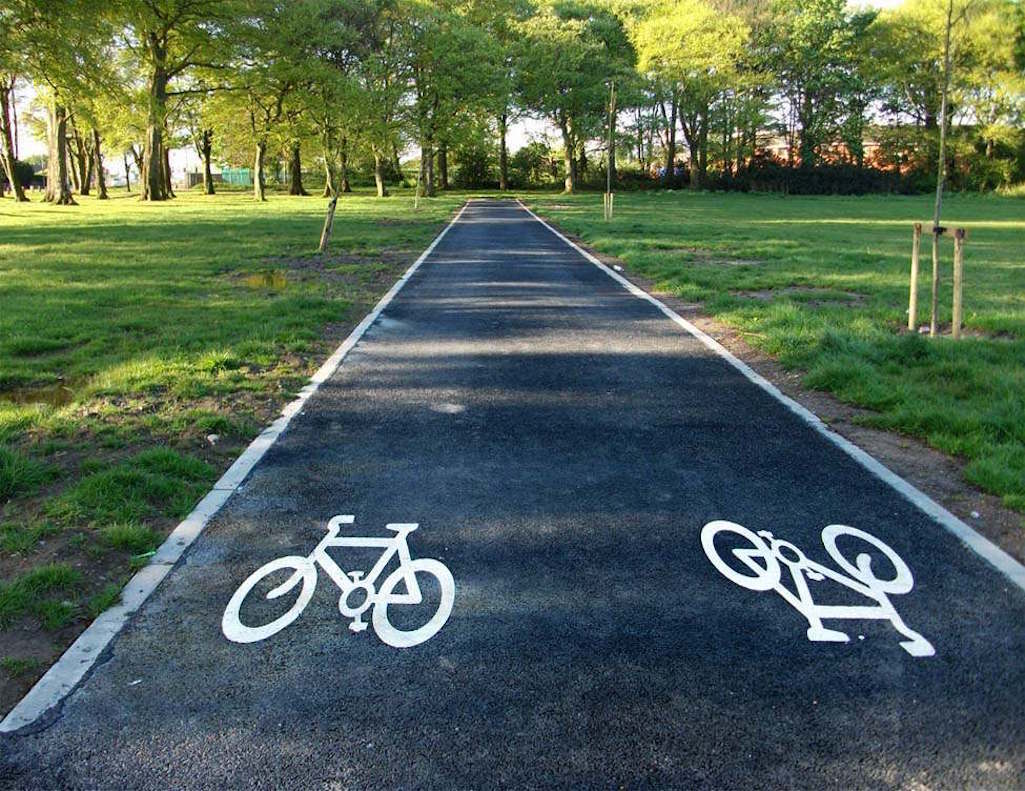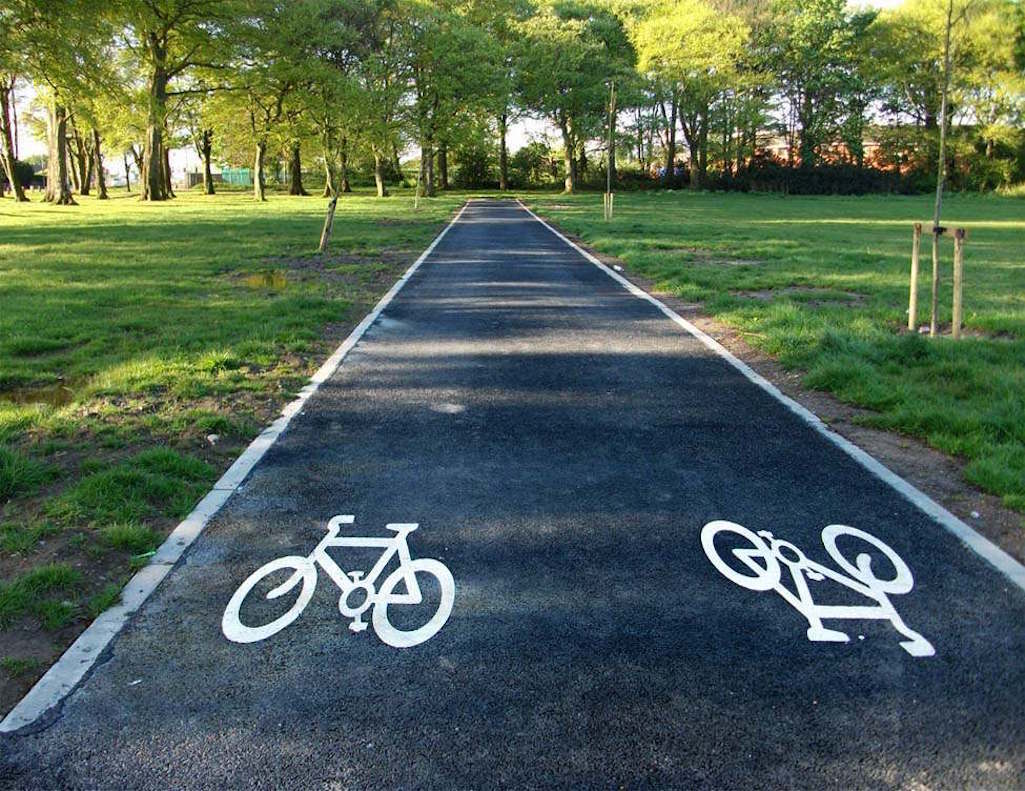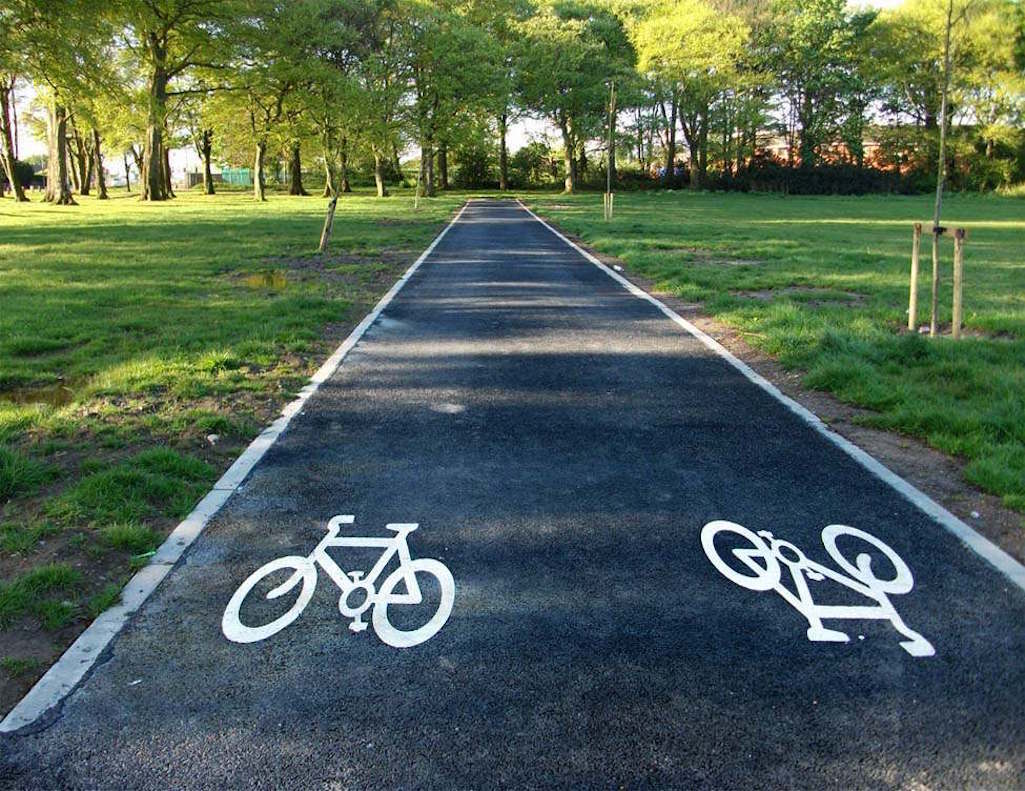 In March 2013 St.Helens Council installed a remarkable 'portrait bench' in Sherdley Park featuring human-sized, black metal silhouettes of Johnny Vegas, Steve Prescott and an anonymous glass blower (see slideshow above). The artwork / bench is situated by the Score footpath and the new cycle path near Marshalls Cross Road. It's part of the Sustrans initiative, the sustainable transport charity that creates cycling and walking routes funded by the Big Lottery Fund.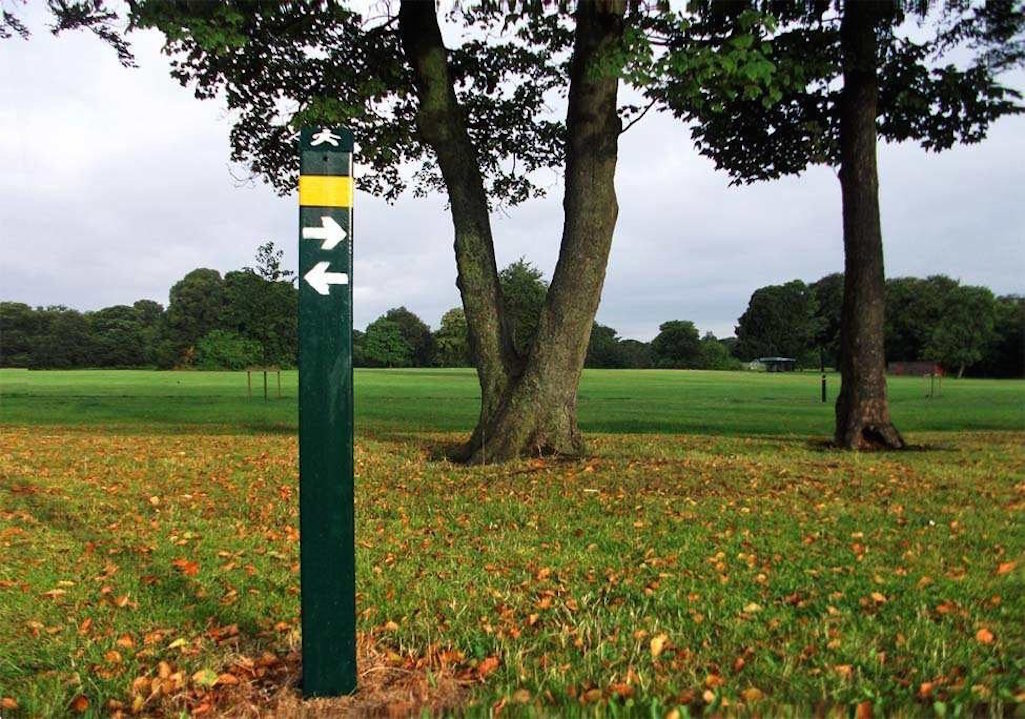 Many green 100-metre metal marker posts were installed in Sherdley Park in July 2013 (pictured above). These allow walkers to check the distances that they have walked in the park, so they can try to increase the distance or speed on future visits.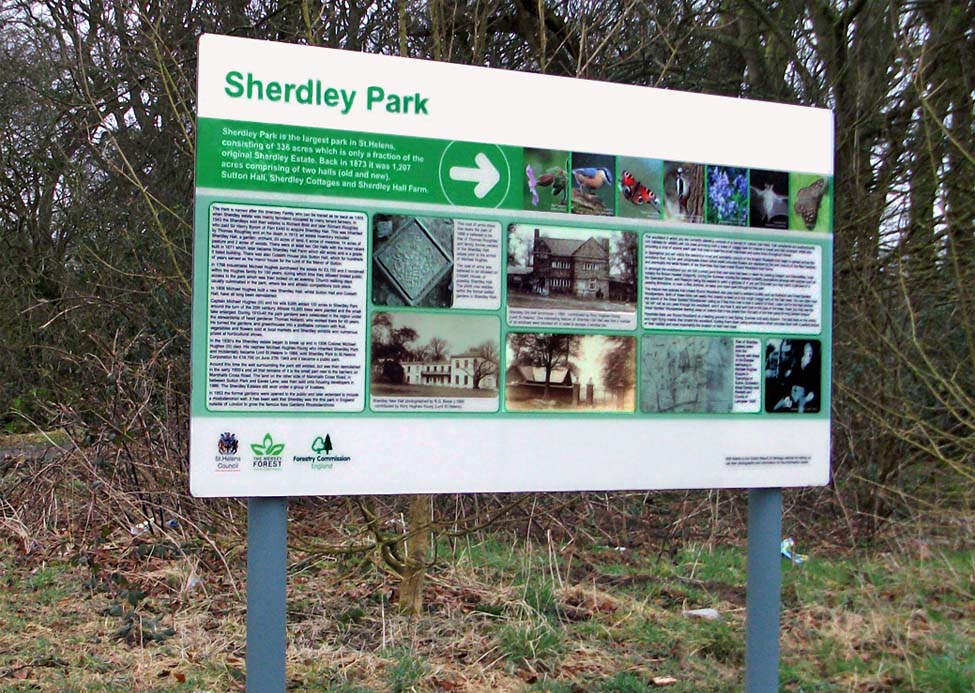 Two years later in March 2015, three large information boards were installed around the perimeter of Round Wood by St.Helens Council. The boards' heritage information and photographs have been supplied by the website. Many new benches have also been installed around and inside the little woodland and access has been improved within.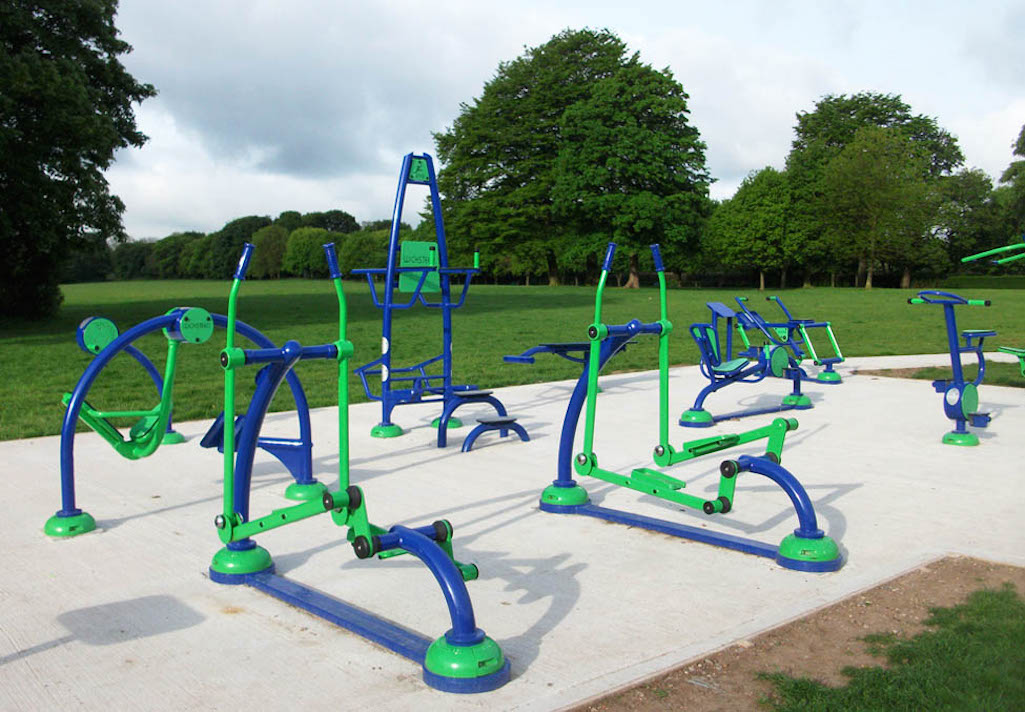 During the Spring of 2016 an outdoor fitness area was installed in Sherdley Park as part of a drive by the local authority to reduce obesity and boost residents' activity levels. Funded by a Public Health Grant, the open-air gym includes a number of resistance and cardiovascular type exercise equipment, which are wheelchair-user friendly and accessible to anyone over 14. The issue of obesity is a priority for St.Helens Council, as two thirds of the population of the town is said to have excess weight. Outdoor gyms have also been installed in Taylor Park, Mesnes Park, Nanny Goat Park, Old Lane Park and Queens Park. The gym in Sherdley Park is situated at the rear of the play area by the car park.

During the summer of 2017 TiksPac stations were installed in the park in order to clamp down on dog fouling. The Swedish company TiksPac, whose UK office is in Newton-le-Willows, provided the stations, which hold 100% compostable and biodegradable dog waste bags.
Upcoming Events in Sherdley Park:

Clonefest
- Saturday 21st July 2018 – 2pm to 11pm - Headlined by the Clone Roses to celebrate their 20th anniversary, the event will also feature a number of tribute bands from the Madchester era. These will include The Smiths Ltd, Happy Mondaze, Oasish, True Order, The Verve Experience and The Courtbetweeners. Manchester DJ Clint Boon will be DJ'ing along with Dave Sweetmore. Early bird tickets for CloneFest are priced at £20 with VIP tickets at £50.
Website
info@clonefest.co.uk
The Sounds of Pets Corner at Dawn

(
1 min 3 sec)
- A brief recording of early morning activity in Pets Corner in Sherdley Park in light rain by the small pond. There are cocks crowing and the sounds of ducks, geese and other wildfowl. Listen to the curious 'laughing' sound of one critter, who is clearly enjoying the weather! Recorded on October 13th 2013.
The Sounds of Sherdley Park Lake
(6 min 35 sec)
- Listen to the screams of a pair of Canada geese as they take off from the lake in Sherdley Park and fly south towards Elton Head Road (15 seconds in). This six-minute audio clip also features the sounds of moorhens, ducks chasing one another in the water and relaxing birdsong recorded from the water's edge and within the woodland within Sherdley Park
.
Sherdley Park Contact Details: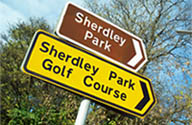 Cafe in the Park:
01744 815518
; Bookings for Sherdley Park Golf Course:
01744 813149
;
Driving Range:
01744 612509
;
Sherdley Park Cycling Hub:
01744 676174
cycling@sthelens.gov.uk
Driving Range Opening Times:
Midweek:
9am to 8pm (last balls)
Weekends / Bank Holidays:
9:30am to 5pm (last balls). The driving range closes thirty minutes after last ball issued - no golf bags allowed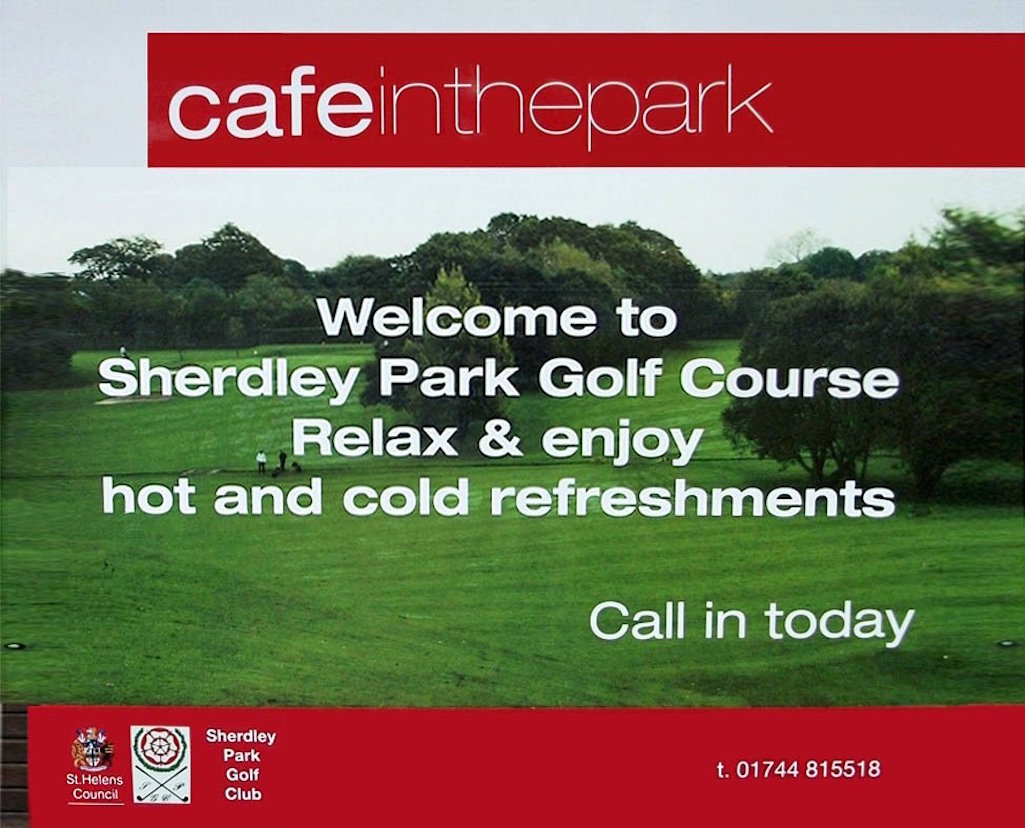 '
Cafe in the Park
' a.k.a. 'Club House Cafe' is open to the public 7 days a week |
Download Menu
Other Pages & Articles on Sherdley Park in This Website:
Thanks to St Helens Rangers for providing species information
Copyright Notice / Factual Accuracy Statement

This website has been written and researched and many images photographed by myself, Stephen Wainwright, the Sutton Beauty & Heritage site owner. Individuals from all over the world have also kindly contributed their own photographs. If you wish to reuse any image, please
contact me
first as permission may be needed from the copyright owner. High resolution versions of many pictures can also be supplied at no charge. Please also contact me if you can provide any further information or photographs concerning Sutton, St.Helens. You might also consider contributing your recollections of Sutton for the series of
Memories
pages. Sutton Beauty & Heritage strives for factual accuracy at all times. Do also get in touch if you believe that there are any errors. I respond quickly to emails and if you haven't had a response within twelve hours, check your junk mail folder or resend your message. Thank you!
SRW